Flowers & Flames: The Bakersfield Biker Jacket
FLOWERS & FLAMES: THE BAKERSFIELD BIKER JACKET
For every collection, we design what we deem to be a "signature jacket". It is most often a biker jacket, it usually carries the name of the collection, and incorporates the key elements and inspirations that sparked the design aesthetic of the collection. 
The Bakersfield Biker Jacket is all of those things. A resounding theme in Bakersfield is "Honkytonk meets Hollywood" which encapsulates, if not oversimplifies, what was happening in the small California town at the time. All these musicians were making their way from Oklahoma and Kentucky and other rural spots in the middle of the country, over to the West Coast in search of an artistic environment with a little more attitude and a little more edge – and a little more glamour – than what was coming out of Nashville. And thus, the Bakersfield Sound was born – and the look was soon to follow.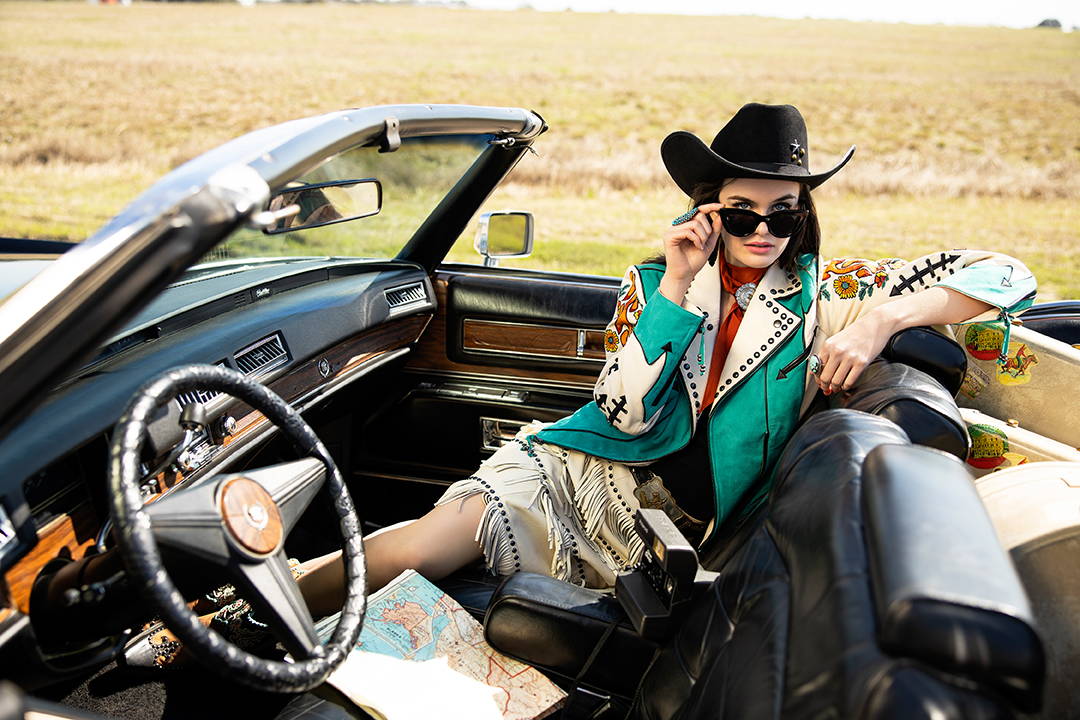 With the help of Nudie Cohn, the style of these artists started to more closely match their sound. While Nashville was dressing demure in grey and navy and simple silhouettes, Bakersfield was donning bright vivid colors with over-the-top embellishments, wide lapels, and flared sleeves and legs. And it stuck. It redefined stage style and sort of invented the concept of your outfit being a part of your identity as an artist, a form of physical self-expression. As the band Midland recently put it in an interview, "We're artists, we're not going to dress like accountants."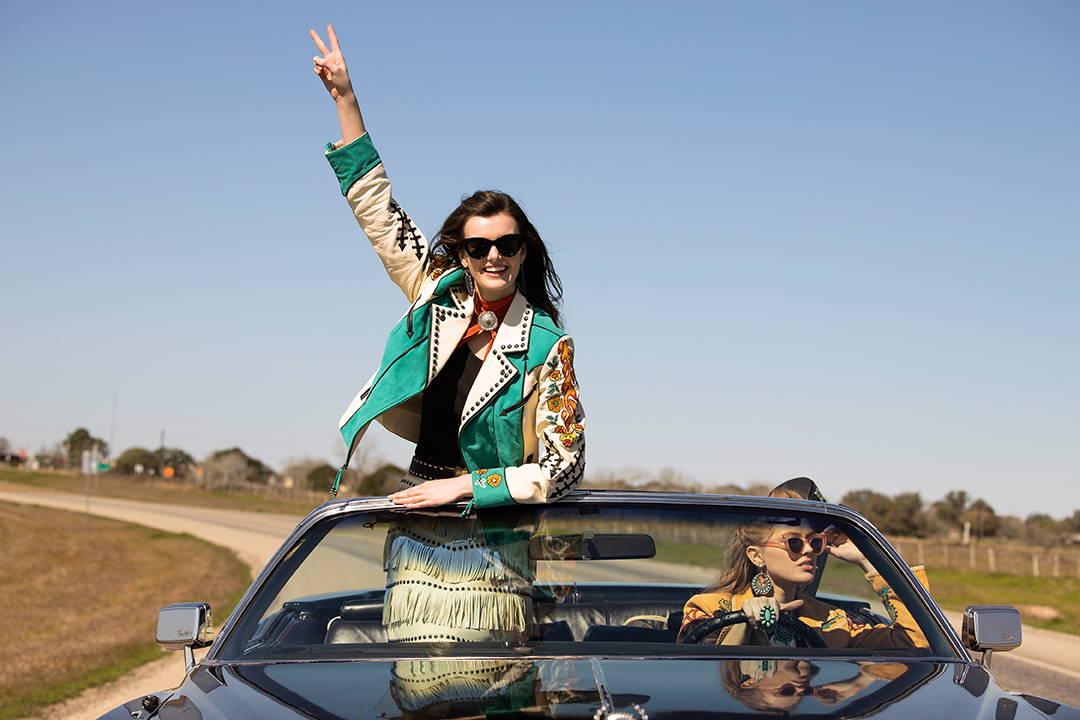 Obviously, in designing a jacket that pays homage to that kind of style revolution, it was imperative that we assimilate that edgy attitude. So naturally, we started with flames.
Do y'all remember that iconic button-down Kix Brooks (of Brooks & Dunn) used to wear in the '90s with the big flames on it? If you were a fan of country music in that decade at all, it's likely you can picture it right now. Well, that was pretty honkytonk, and Cheryl had that image in the back of her mind as something that belonged in the Bakersfield Biker, so she designed some hand-embroidered flames tonguing up the sleeves.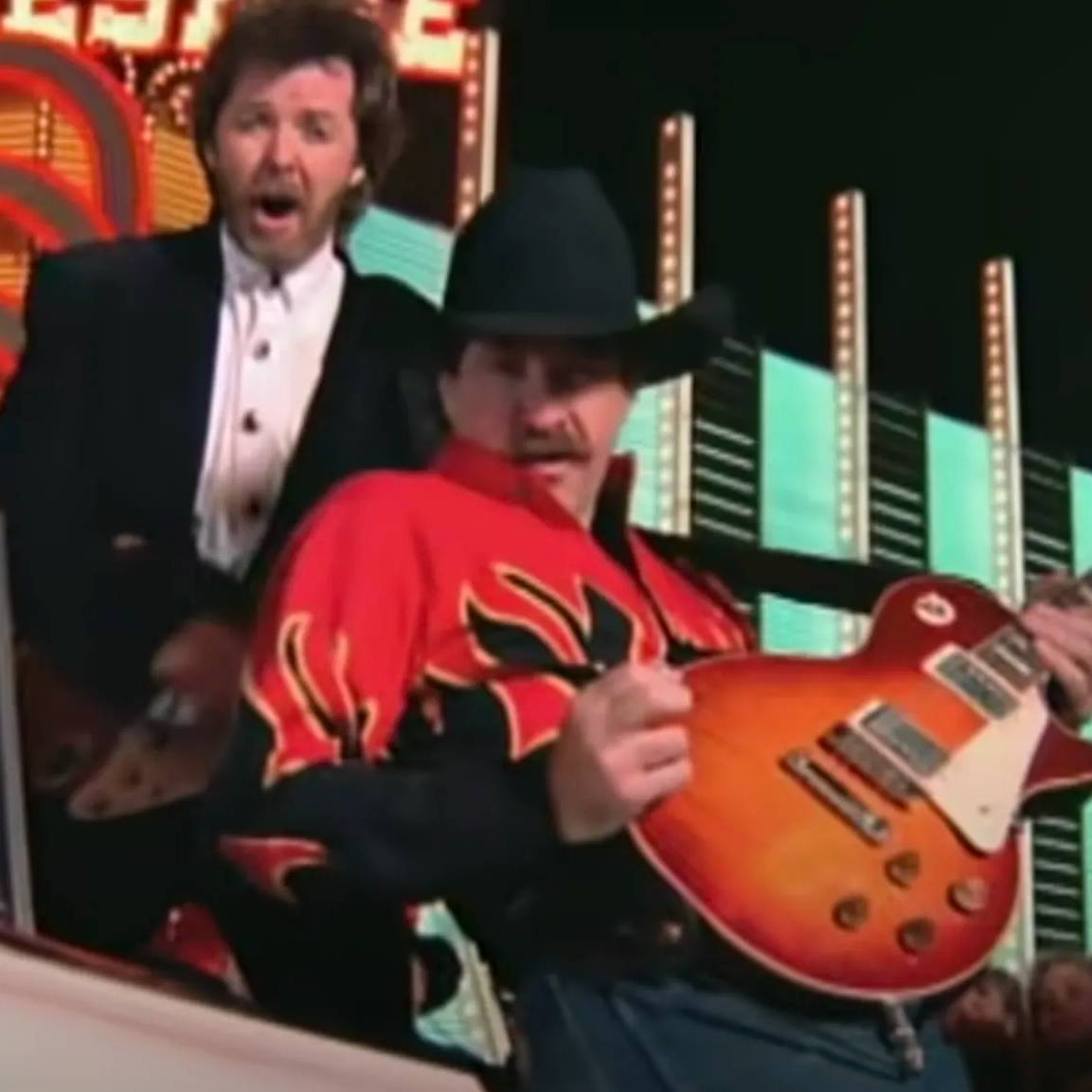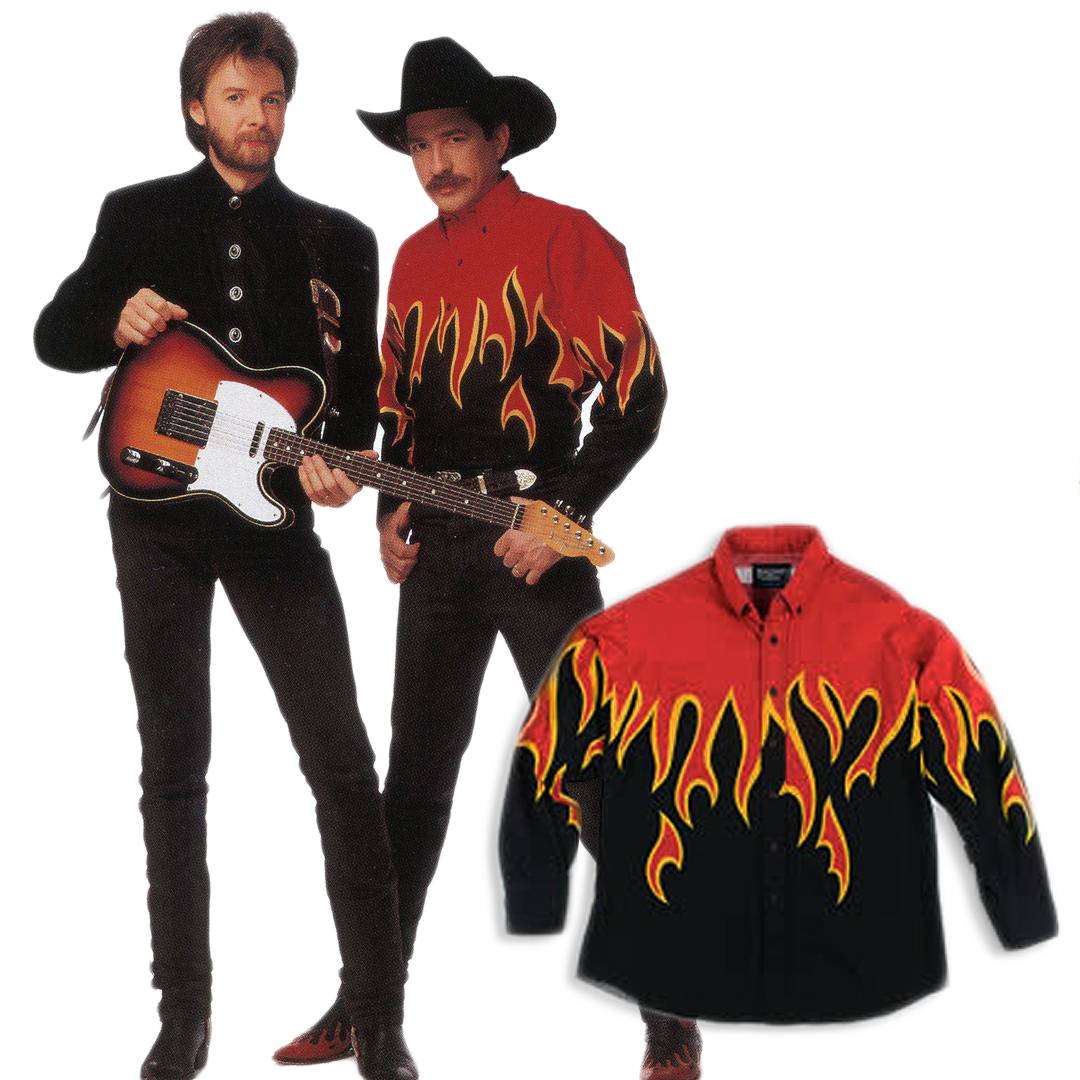 But, because we're not 100% hood-sliding, Harley-riding, honkytonk outlaws, we wanted to temper the bad*ss with some beauty, so the fierce flames are accompanied by feminine florals. That's one of our favorite parts about this jacket, how the embroidery elements are simultaneously contradictory and complementary.
In addition to the Western welts and contrast piping, the jacket also incorporates what Cheryl refers to as "Frankenstein stitching", the leather strips that cross some of the welts perpendicularly, and quite honestly, are a little reminiscent of Frankenstein. (We know, we know… Frankenstein was the creator, not the monster. Don't come at us.) It adds an inexplicable edginess to the jacket. We finished it off with angled zipper and statement studding, and it just all came together for this polished look that really accomplished the essence we wanted Bakersfield's signature jacket to embody. It's a little bit country, a little bit rock-and-roll.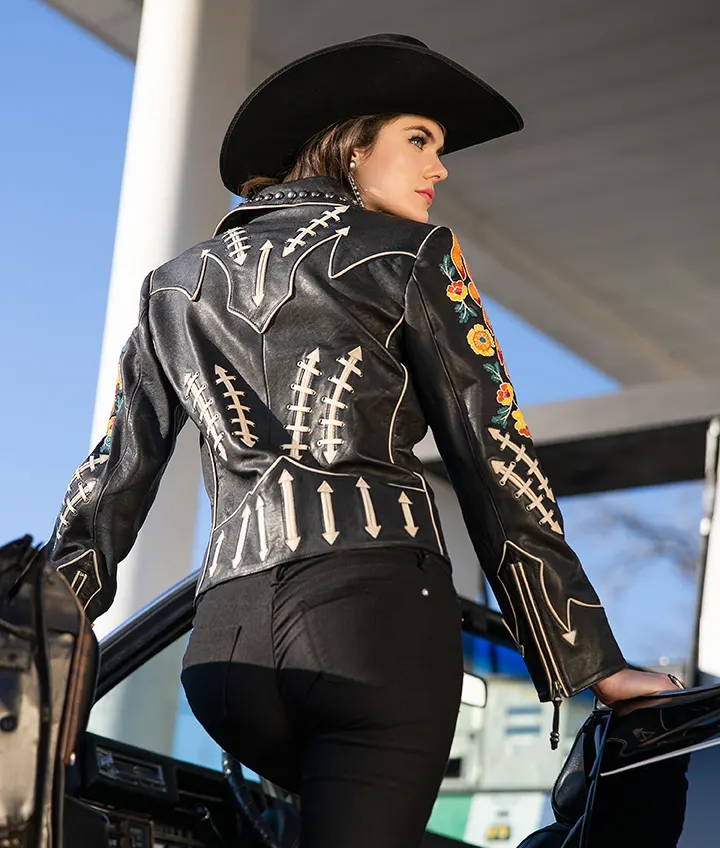 ---