Tanya Mother Tucker
She's bucked the rules, she's defied the odds, and at 61, she's just getting started.
An outlaw attitude and a voice like honey-coated gravel, there has never been anyone quite like Tanya Tucker.
In 1972, a barely teenaged Tanya burst onto the country music scene with the release of her first single, "Delta Dawn", hitting #6 on the charts. She's been an icon ever since.
Last year, Tanya recorded her first album of new music in 17 years, and it seems she came back better than ever. The record, While I'm Livin', was released to high praise and critical acclaim, and after 14 nominations, it won Tanya her first two Grammy Awards. And she did it wearing Double D Ranch.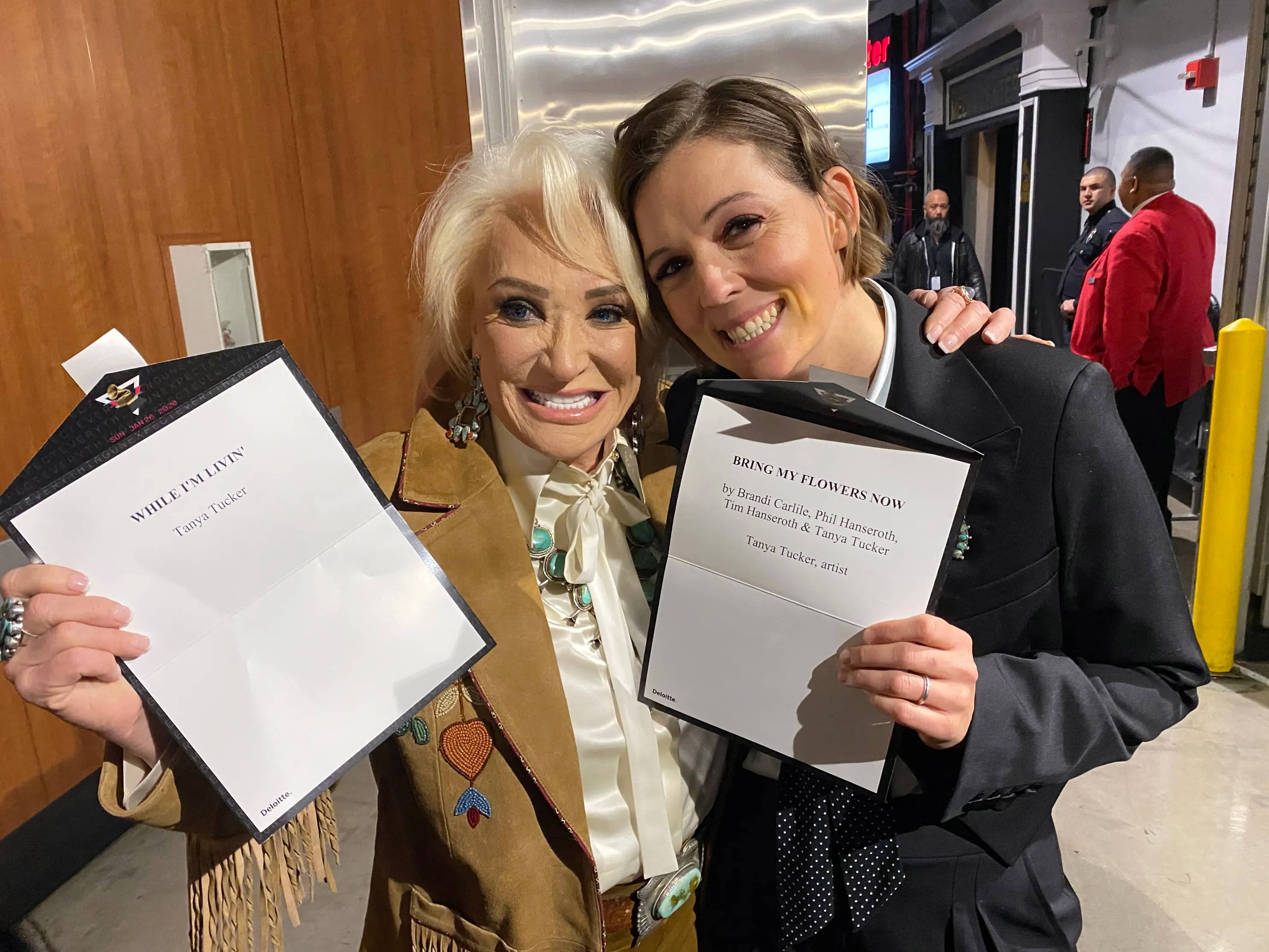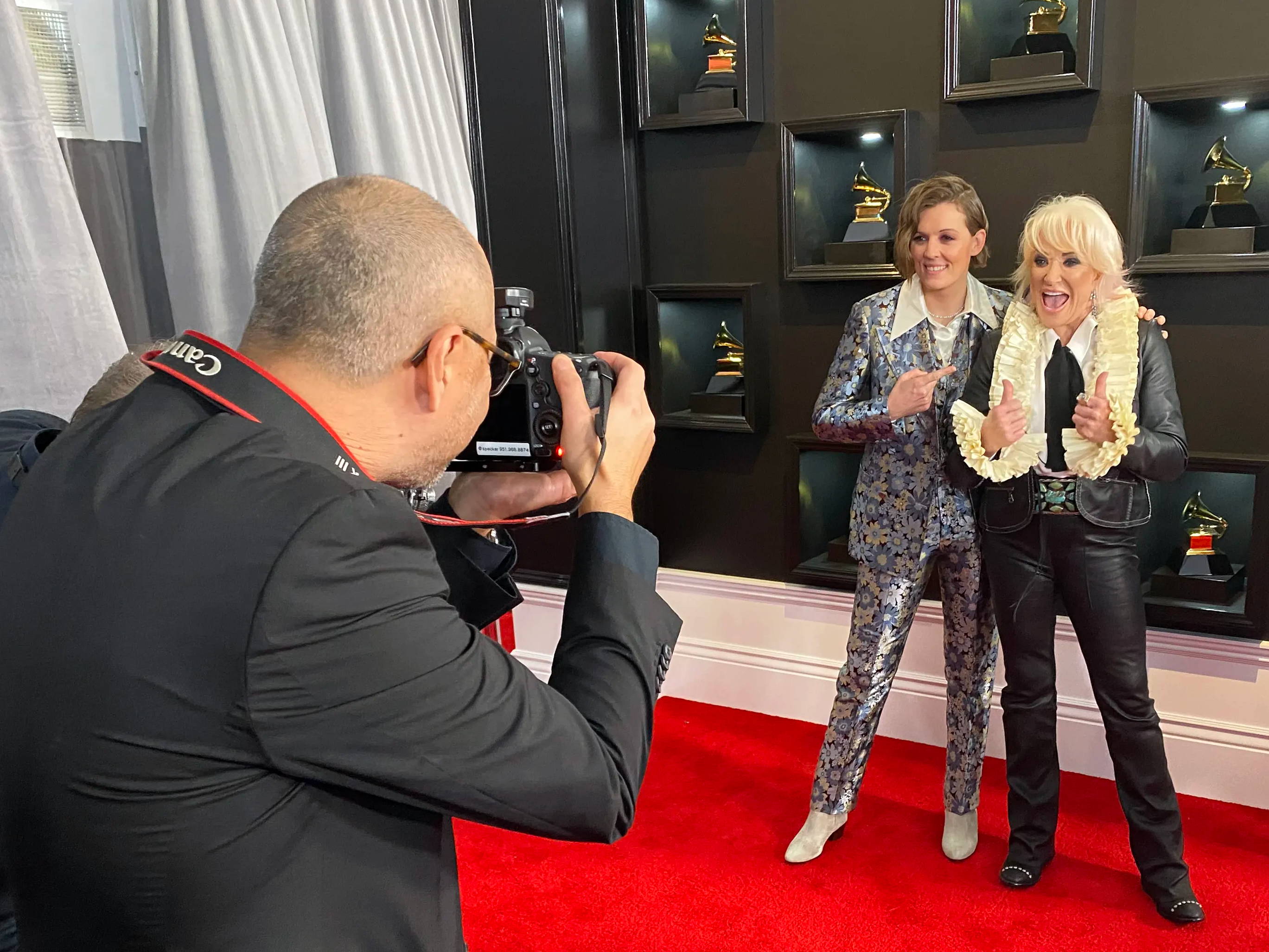 You see, over the past year, we've gotten to make several memories with Ms. Tucker, starting with her memorable visit to "The Mothership" (our outlet store in Yoakum, Texas) last August. She shopped, she sang, she shared some of her signature Cosa Salvaje tequila. "Her team had reached out to us the Saturday before to let us know they were going to swing by and come in," said DDR's queen of customer service, Kristen Schley. "I said 'That's great! We'll have the outlet ready!' And they actually drove in the night before and sort of camped out in the bus overnight until she was ready to come shop."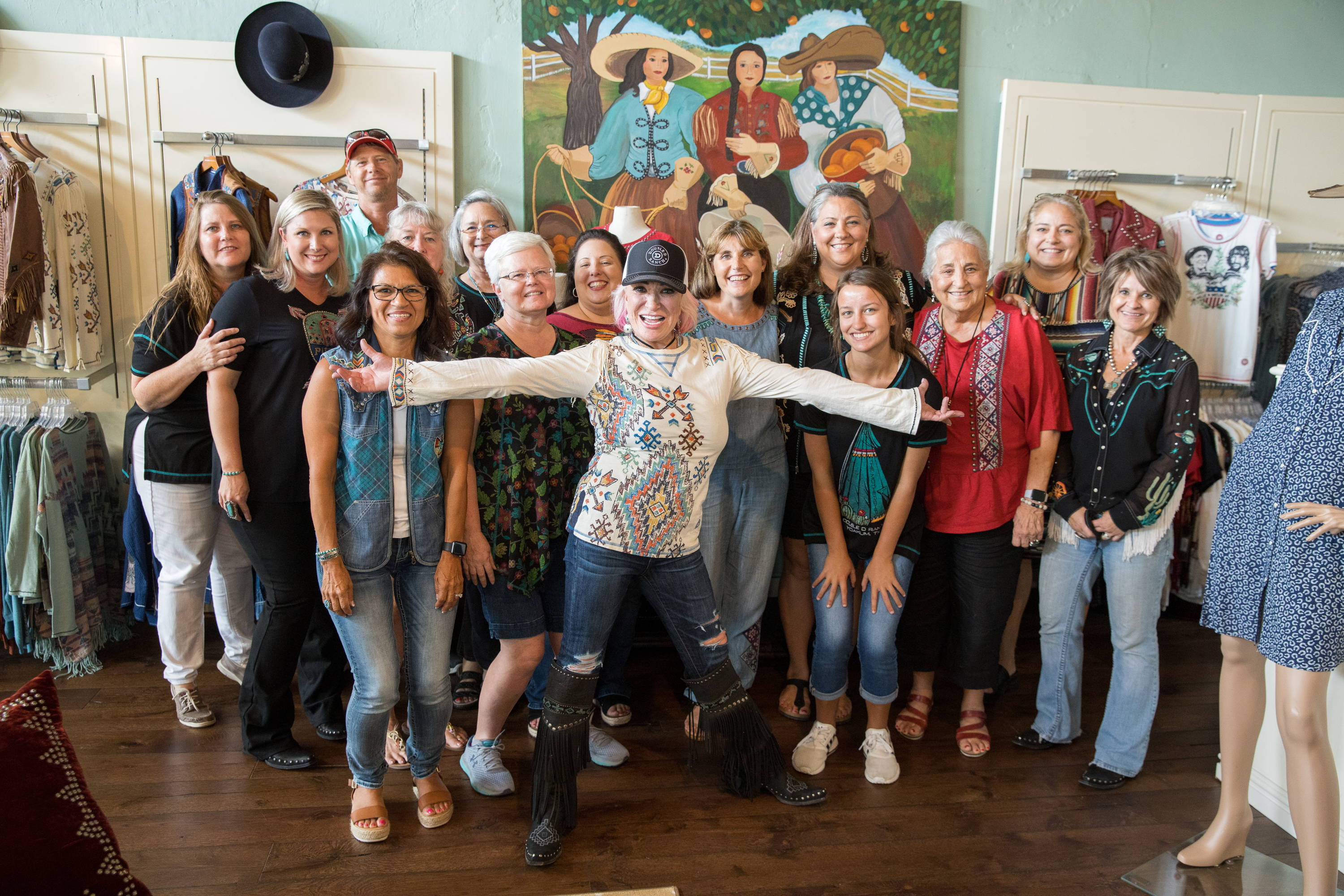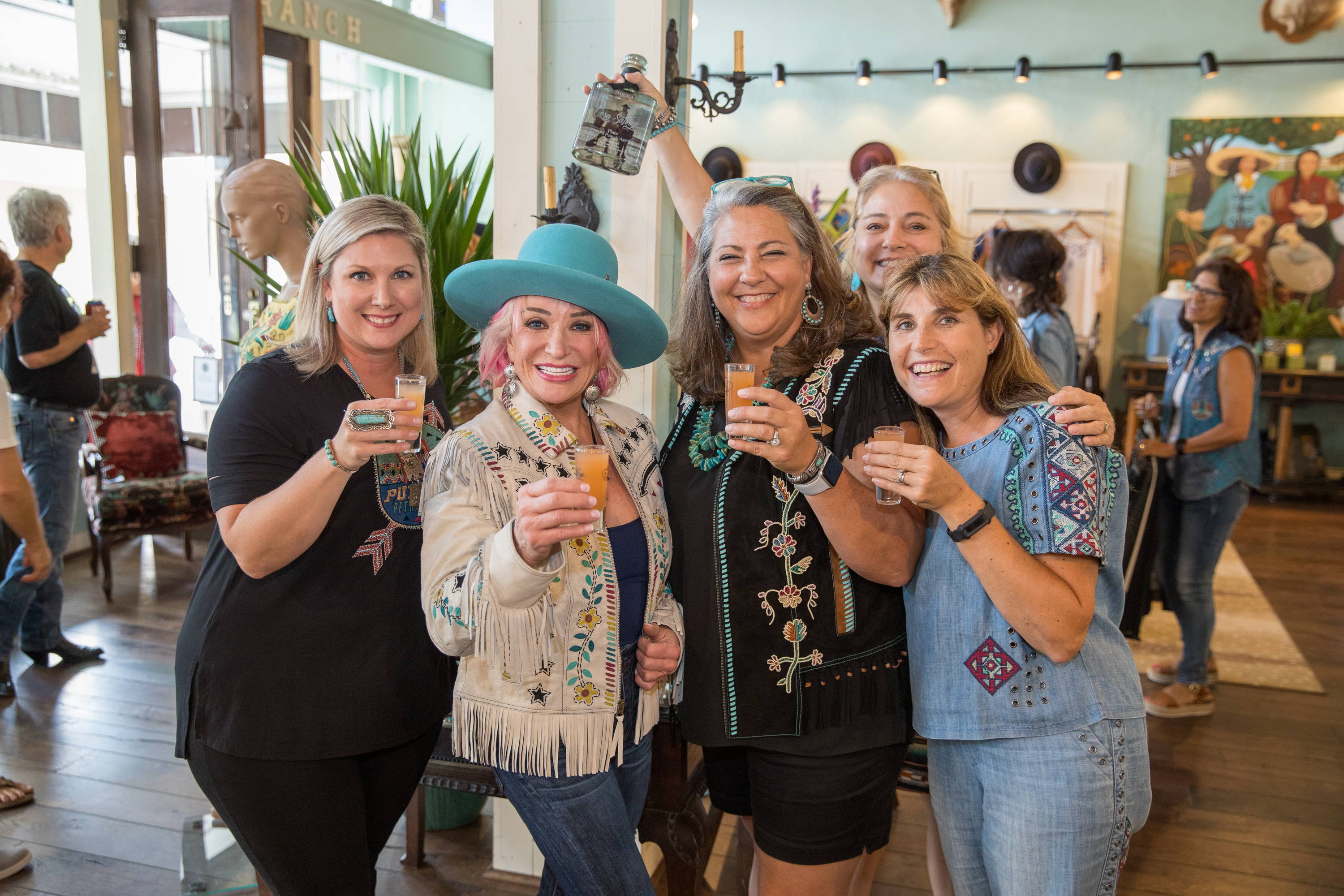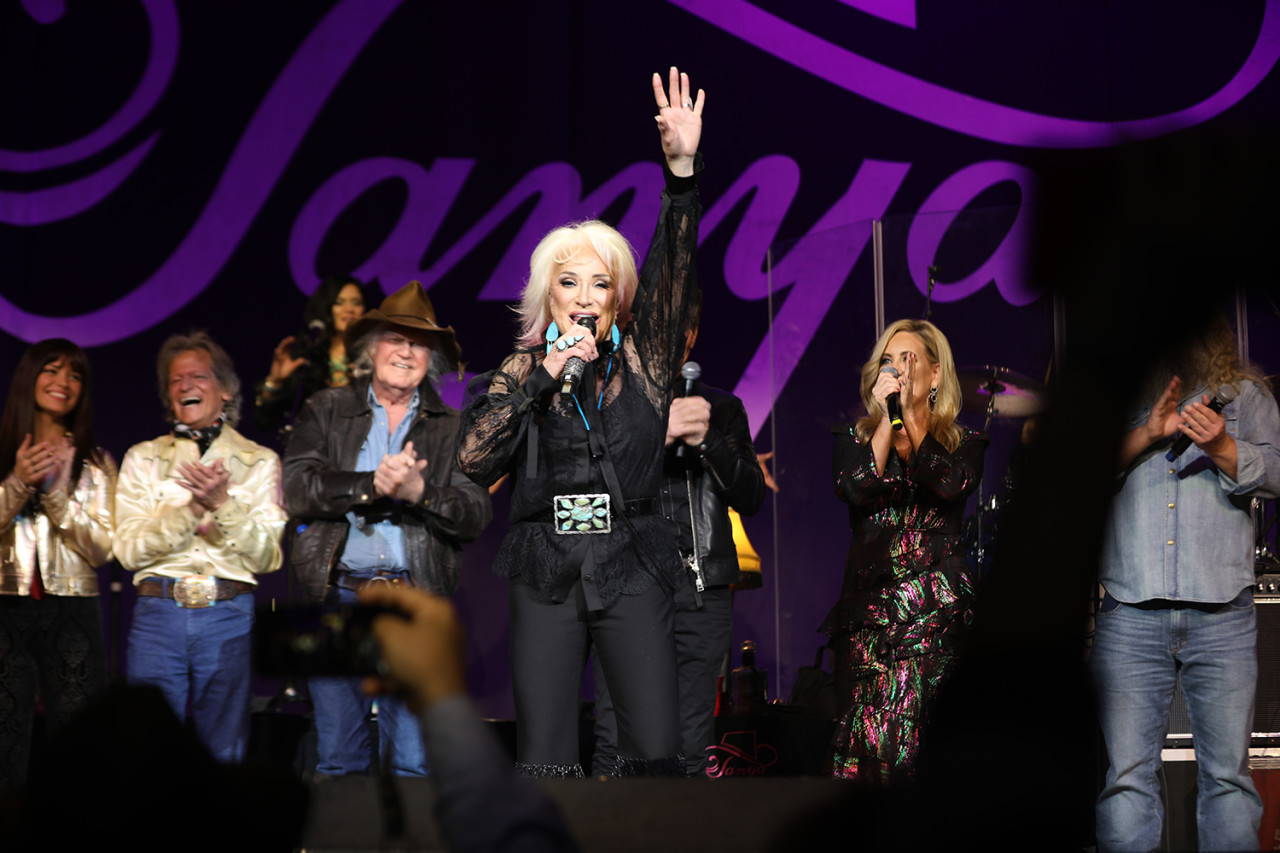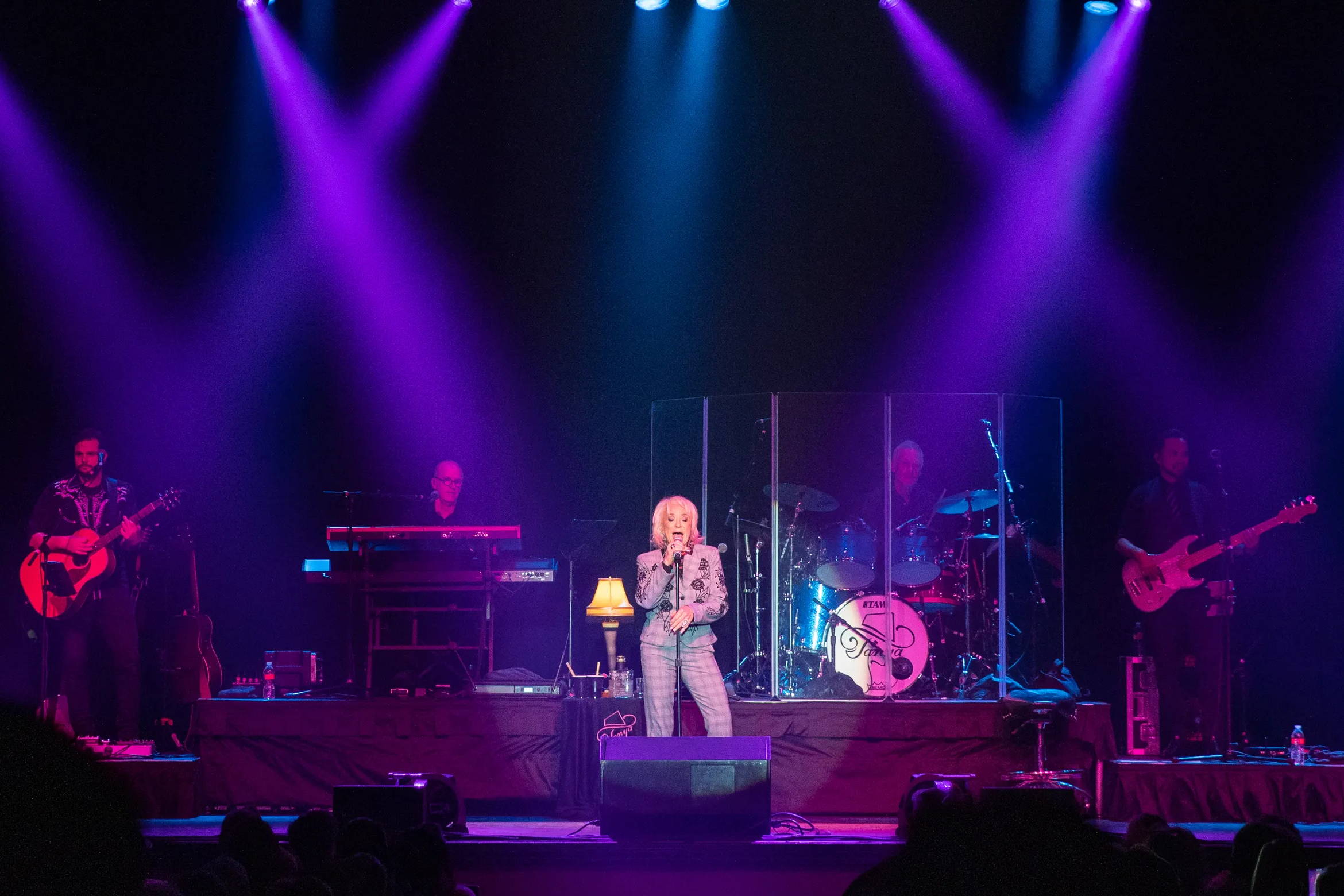 In September, we loaded up our whole Double D crew and took a charter bus over to Lake Charles, Louisiana to attend her concert at The Golden Nugget Casino. In January, a few of us ventured out to Nashville, where we visited her home, we met her children and her horses, and we were backstage during her performance at The Grand Ole Opry. And then, when the 2020 Grammy Awards rolled around, we spent four days in Los Angeles with her, clothing her in custom pieces we designed for her performance, the red carpet, and several other events surrounding the show.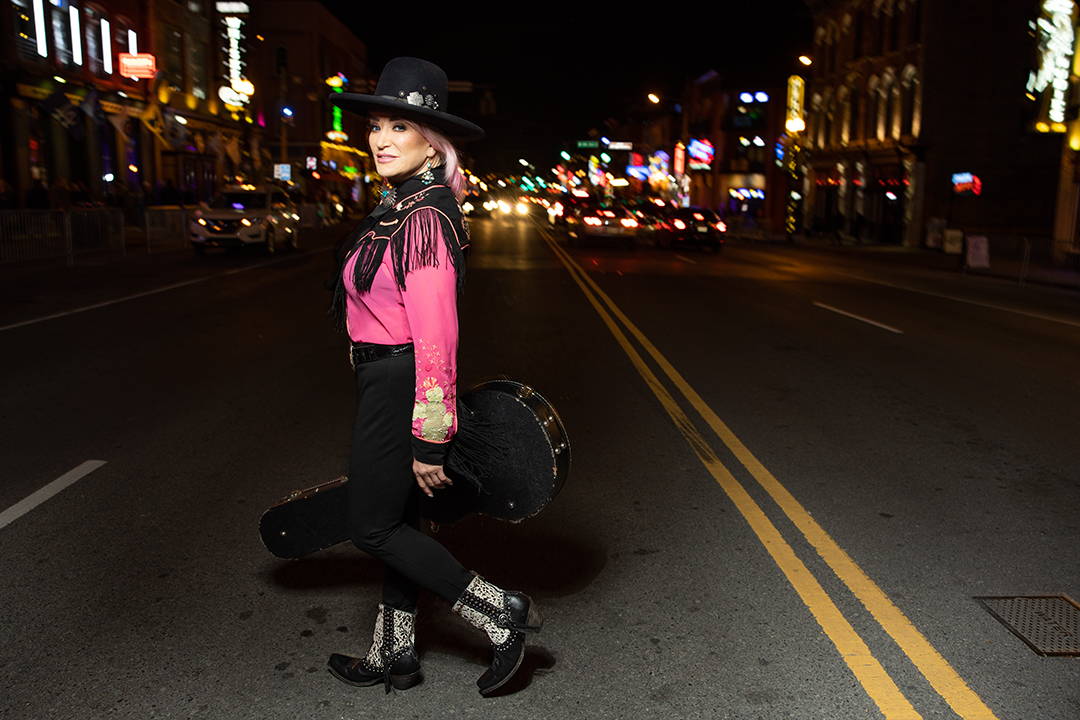 Most recently, while we were all sheltering in place, Tanya and her darling beau, singer/songwriter Craig Dillingham, performed a Facebook Live concert for us and all of our devoted Double D Addiction group members. She sang, she told stories, she praised God. She made us laugh, and she made us cry, and she made us feel right at home in her living room.
It has been a pleasure getting to know her, and an honor getting to dress her. It was a humbling, surreal moment to watch her perform "Bring My Flowers Now" on stage at the Grammys in a suit that we designed. We've been lifelong fans of Tanya Tucker. She's an outlaw. She's an icon. She's a friend.
Check out Double Dose next week for our Q&A with the country music queen!