Cut From a Different Cloth
Cut From a Different Cloth
Defying the odds is in our DNA. It's in the very fibers of our family and the fabric of this company. And that's what makes this serape so meaningful to Matagorda; it's truly a metaphor for our meager beginnings.
If you had put our business plan (which we didn't have) on paper, with our complete lack of experience and a total lack of funds, you wouldn't have expected us to be in business three years, much less thirty. And you wouldn't have been the only one who looked at those wide-eyed twenty-somethings and thought, "It can't be done."
We might've been as green as we were broke, but we were every bit as hungry. We've always had a competitive spirit – we come by it honestly from both sides, with a "dare you to do it" daddy and a "dare you to tell me I can't" momma. And I don't think we were ever scared of adversity. A lifetime of adventures and endeavors taught us the wind in your face can fill your sails if you can adapt to changing course a little. 
But one thing's for certain, a surefire way to get a McMullen to accomplish something is to tell them it can't be done. We've disproven it time and time again over the years. It happened with this very serape.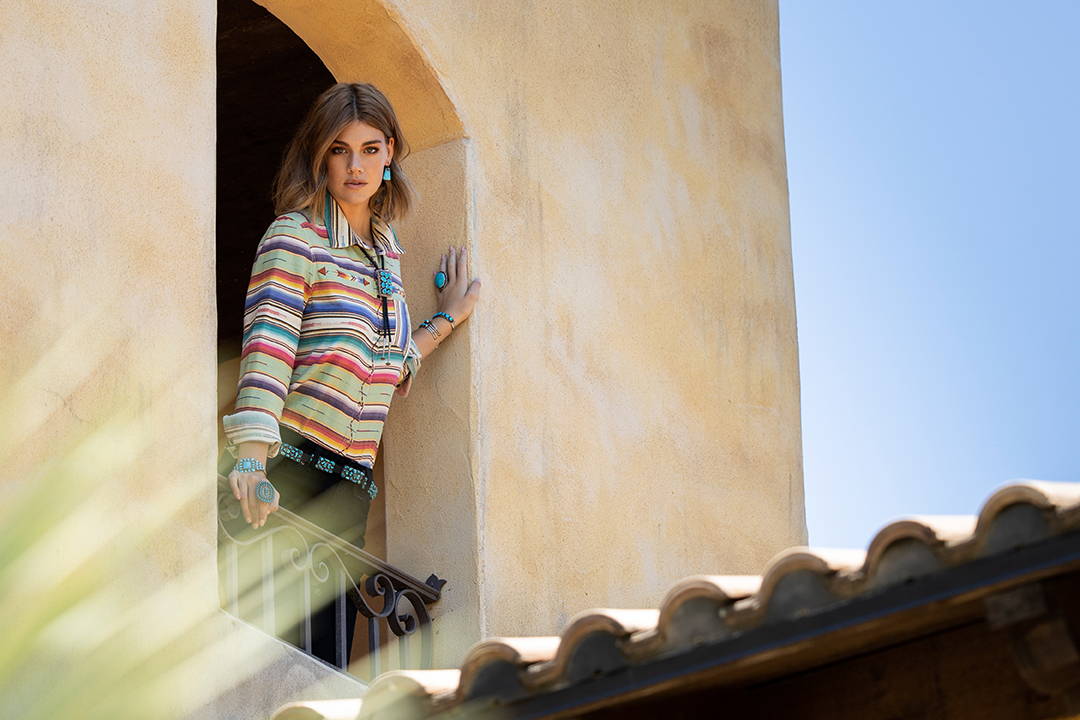 We compiled this gorgeous combination of colors from our own vintage serapes and colors that reminded us of the Matagorda coast from our childhood. Too many colors, according to our weavers. "It's too complicated, it's too intricate. There's no way."
And yet, here we are. Presenting you with the beautiful, unusual, one-of-a-kind Matagorda Serape that was custom woven exclusively for Double D Ranch. Hey, we didn't say it wouldn't be difficult, we just said it wasn't impossible.
If being in business for three decades has taught us anything, it's this: be flexible on things that aren't important, but be absolutely firm on things that are.
---