Cody is Coming!
Is it just us or does it feel like Matagorda came and went, like, overnight? Did we not JUST do a live launch?! (Oh, hey, while we're on the topic of live launches… We chatted with some of y'all and with some of our team, and the general consensus was that the preference is Thursday evening launches, so we will be sticking with that for now. Make a note!)
As soon as it may seem, it is time to debut the next collection of 'I Go Back'! Inspired by a whirlwind road trip to Wyoming and the Buffalo Bill Museum, Cody is a gorgeous fall collection filled with autumnal shades, reinventions of some all-time Double D favorites, and luxurious leathers and velvets in unexpected iterations. Oh, and you know Cody's getting its own Wild West version on that sassy suit silhouette that's been stealing hearts since Midnight Cowboy! It's rugged and romantic and everything alluring about the American West.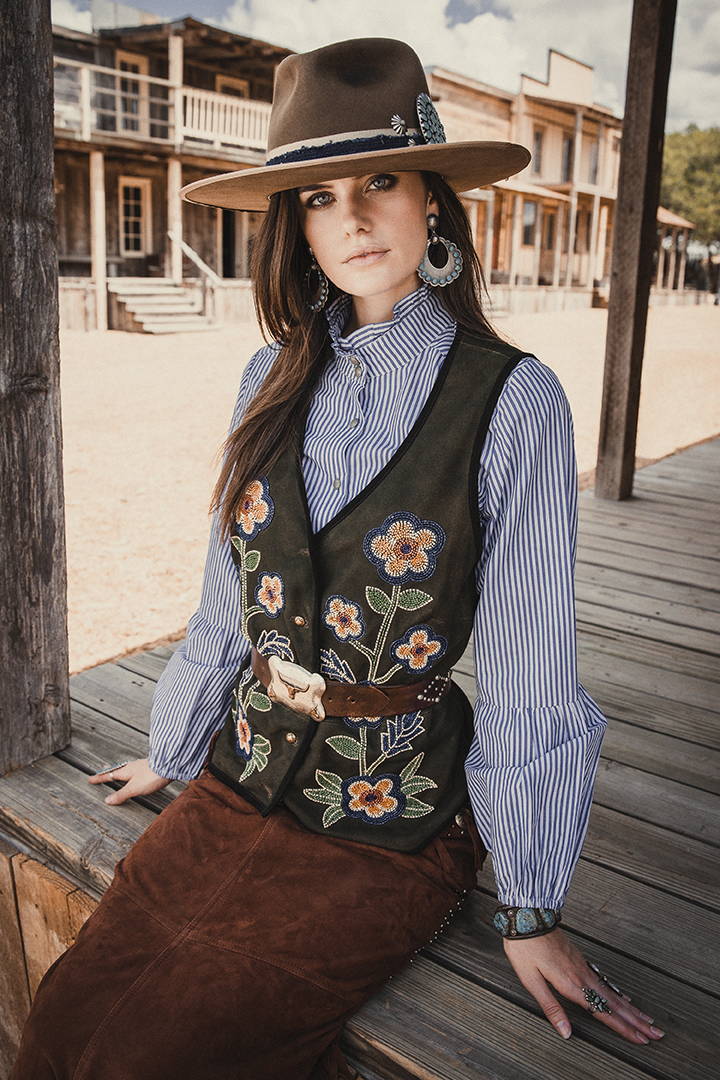 Tune in Thursday, September 3rd, at 7:30 p.m. for a Facebook Live line launch of the Cody Collection with all the commentary and comedy you've come to expect from the McMullen sisters! Don't forget to RSVP to the Facebook event to be entered in the drawing to win all sorts of Double D goodies and make sure you tune in because you MUST BE PRESENT TO WIN! See y'all then!