A Tribute to Private Fimbel
A Tribute to Private Fimbel
All of Matagorda has a significance to us in one way or another. But the Private Fimbel pieces are especially meaningful.
Private Fimbel was our Uncle Mike. He served two tours in the Navy during the Vietnam War, and while we were too young to really comprehend the war at the time, we knew that our Uncle Mike was a brave man, doing scary things, in a faraway place.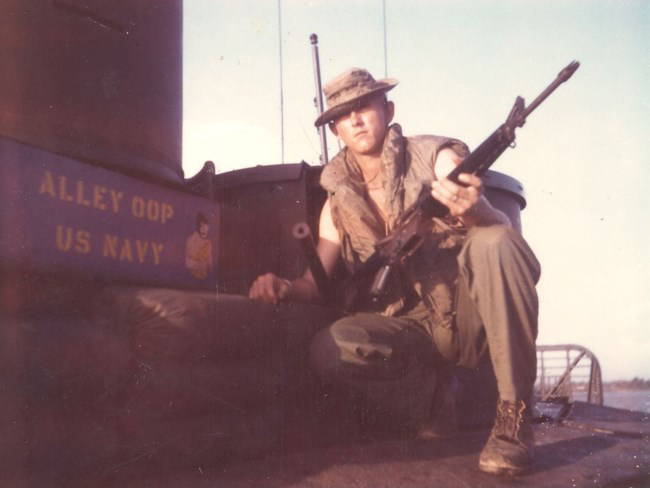 "In the summers, I spent a lot of time with his wife, my Aunt Marsha," Cheryl said. "Uncle Mike was overseas, and I have distinct memories of when his letters would come. She would read parts of them to us, and sometimes she would show us pictures he sent."
"His first tour, he was on a river boat that transported troops up the rivers into Vietnam," said his son Scott, who has been with Double D Ranch for 24 years. "It was pretty horrible. They engaged in a pretty heated battle that he was awarded a medal for."
Petty Officer Jay Michael Fimbel, Jr. was awarded the Navy Commendation Medal in 1969 for "heroic achievement" in a battle lasting approximately three hours that resulted in enemy retreat.
"Though it took place overseas, during that era, the war seemed to be everywhere you looked, even in the clothing," Cheryl recalled. "Everyone was wearing POW bracelets, and CPO jackets, and even fatigues were turned into fashion. This was during my formative years, and it had a lasting impact, so designing the Private Fimbel pieces was a powerful experience for me."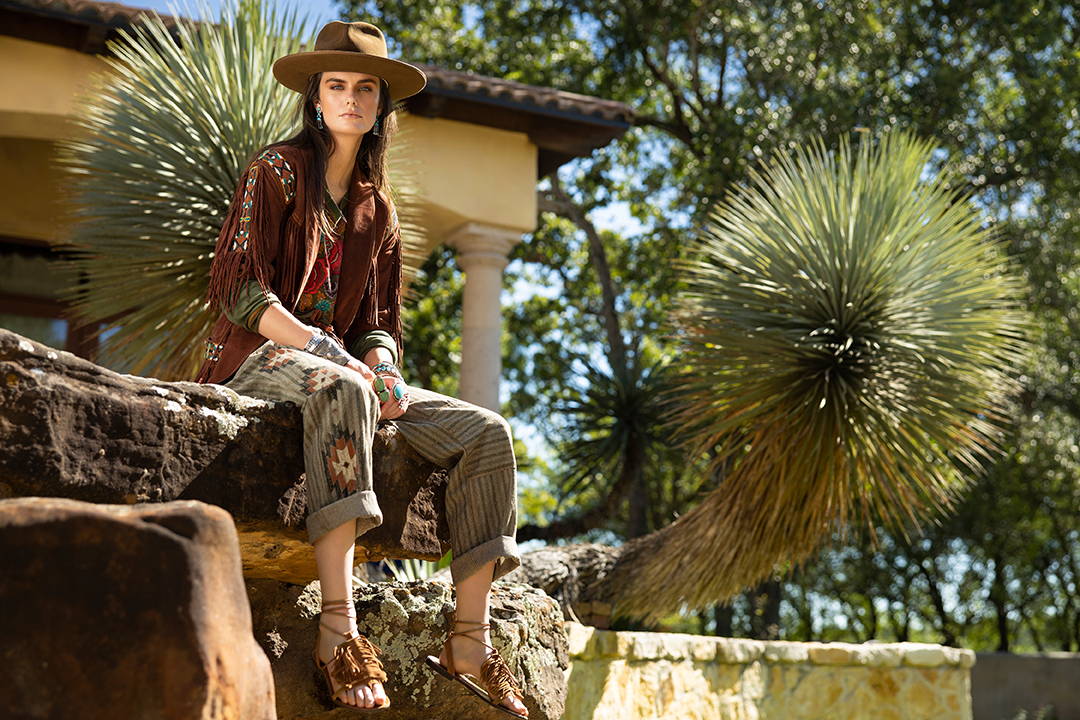 Now, Uncle Mike's grandson, Scott's son, is carrying on the legacy of the Fimbel family's military service. Specialist Michael Logan Fimbel has just reenlisted for a second term in the United States Army and is on the path to Sergeant.
"I don't know how much my dad's service influenced Logan's initial decision to enlist," Scott said. "But now that he has been deployed to Iraq, he often says he wishes he could talk to him about it, swap stories."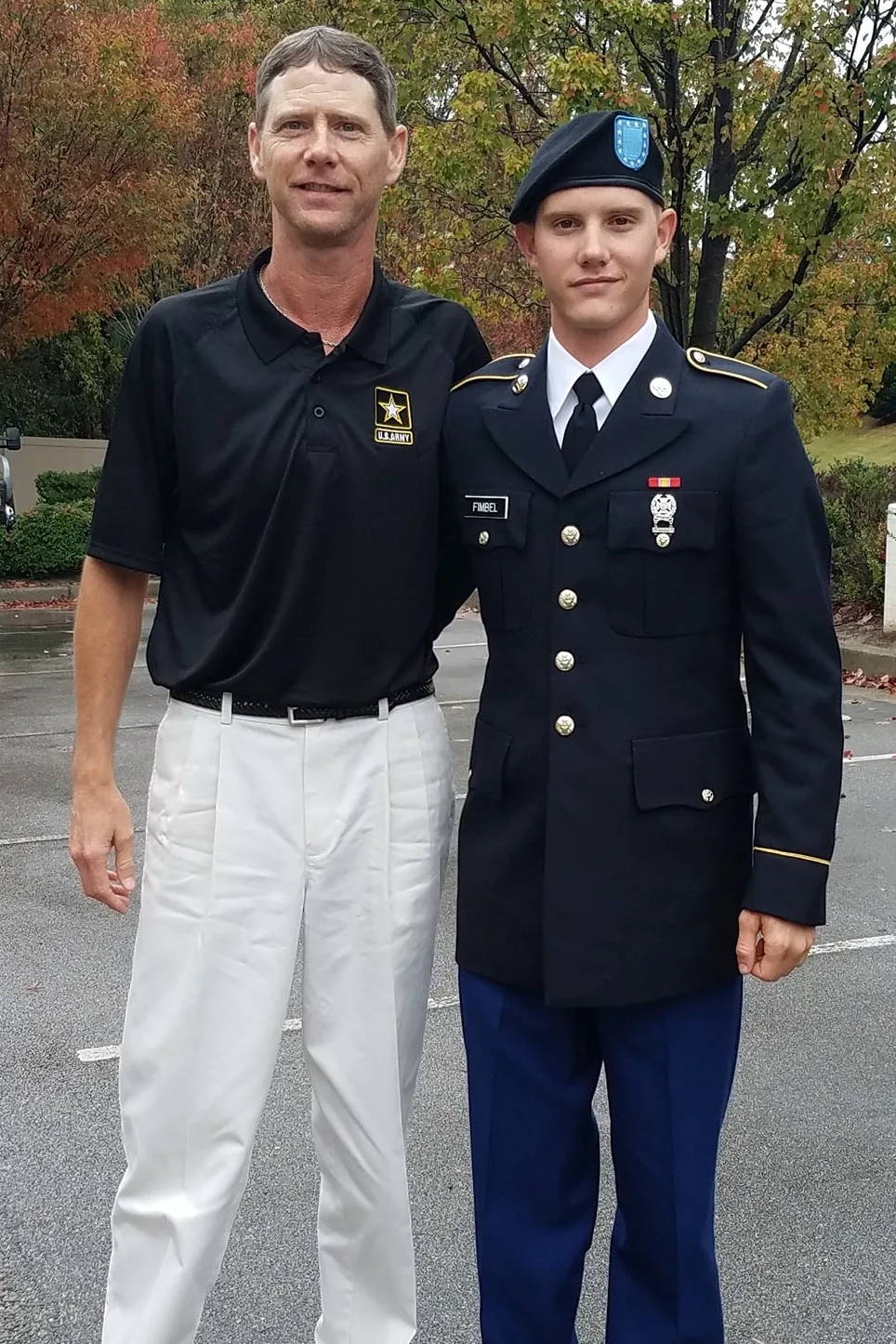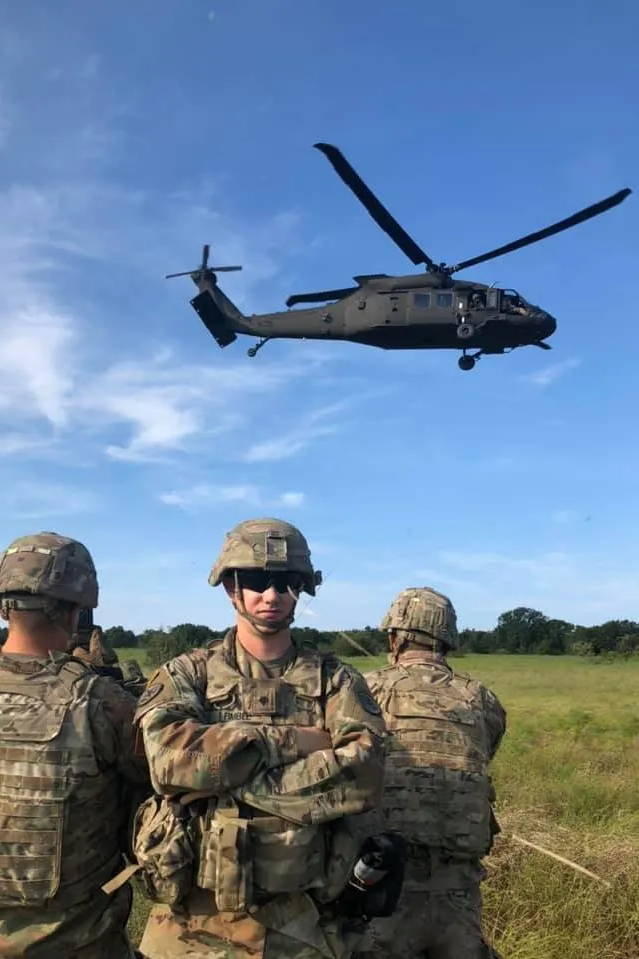 We owe a debt to these men that we could never repay, but we are exceptionally proud to honor them in the small way that we can, with the Private Fimbel collection.
To Private Fimbel, past and present, we salute you. Thank you for your service.
---