Bags, Bolos, Bracelets, & Belts
Bags, Bolos, Bracelets, & Belts
The Cody collection is just a little… different. Sure, it's classic DDR, that look that you can recognize from a mile away, but it really does have a frontier feel to it. That "rugged yet romantic" Wild West vibe. So, we accessorized it a little differently than we might, say, a bright, colorful collection like Bakersfield, or an ultra-glam collection like Baron's Ball. Here are a few of the unique pieces we paired with Cody: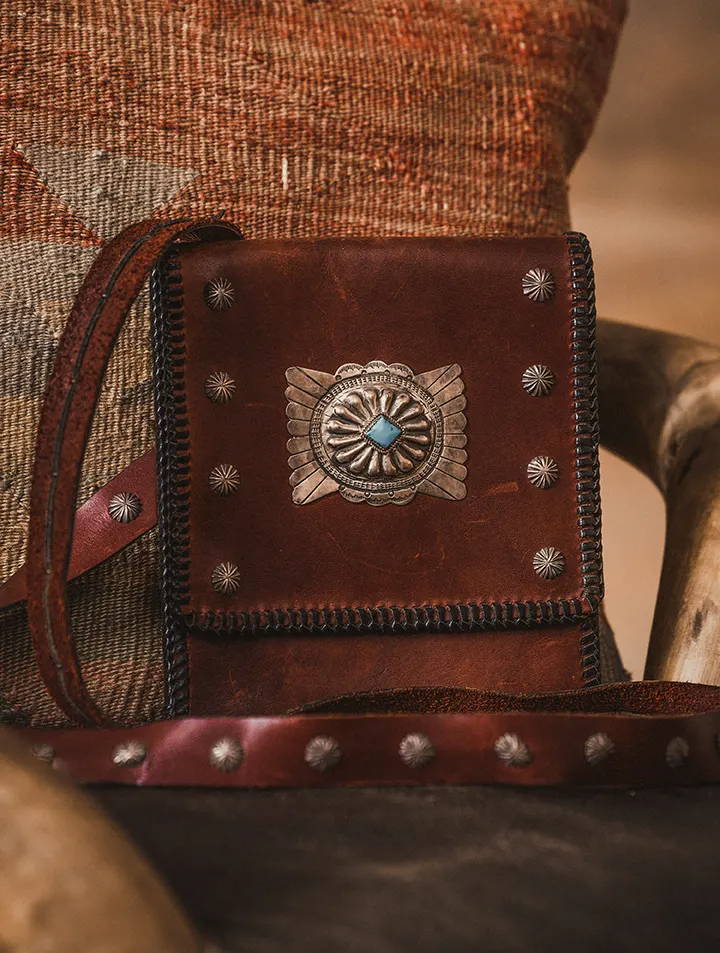 Bags
Of course the standout bag of this collection is the Saddle Pack Bag we introduced to y'all recently (if you missed the story behind it, it's worth a read), but it's not the only stunning satchel that made its way into Cody. We topped off Kaylin's Wild West look with a sleek vintage Navajo crossbody bandolier bag that is a great no-fuss way to keep your necessities near, and Lozzy rocked a subtle beaded possibles bag, created by the very talented Native American bead artist Dave Chavariaa, affixed to her belt – a stylish hands-free way to store the simple things like your phone and credit cards.
---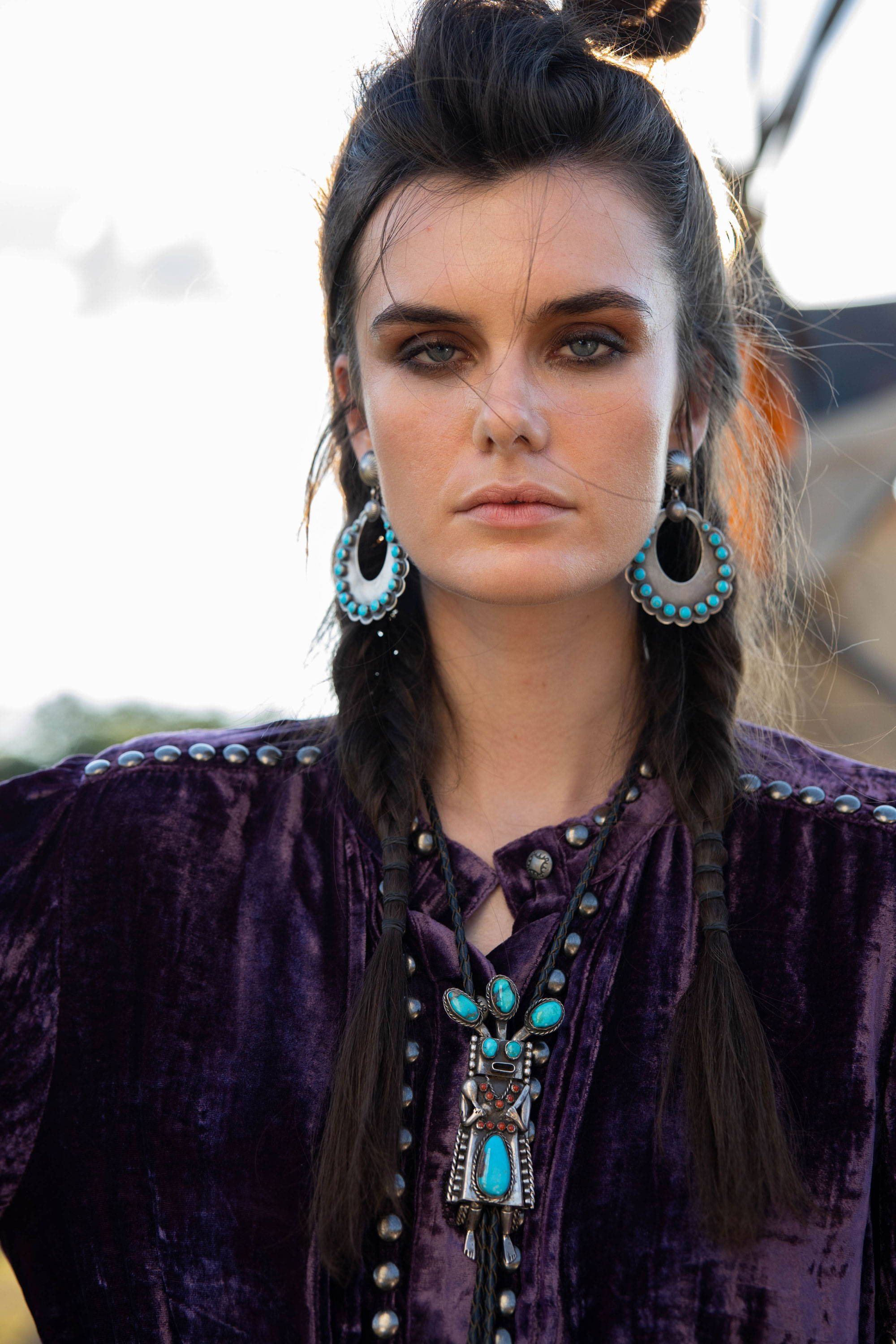 Bolos
Nothing says Wild West quite like a bolo, and we have been absolutely in love with this trend lately and have acquired quite a selection. Whether you wear it cinched high or low, it's an unexpected way to add a little cowgirl chic to your look.
---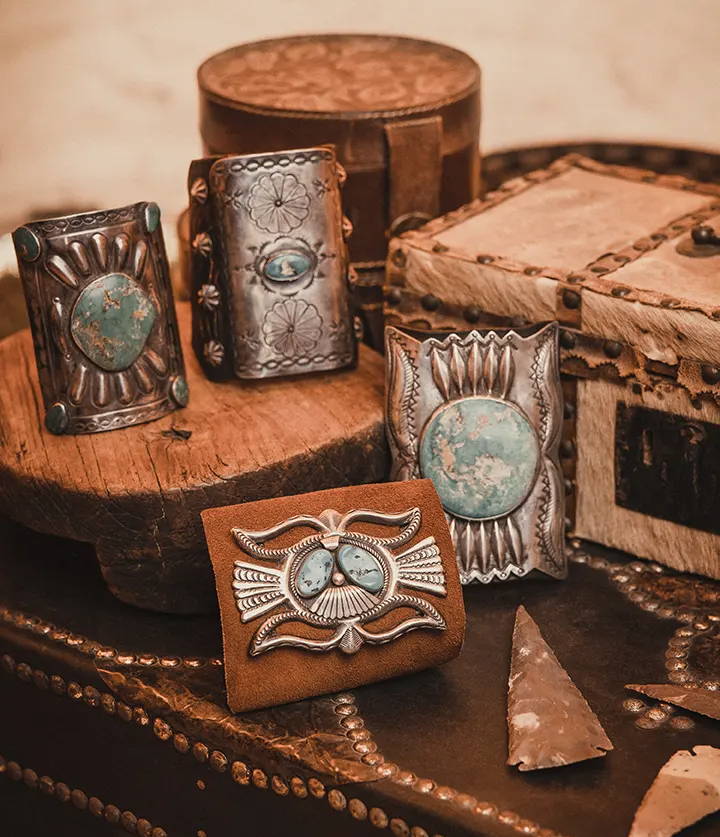 Bracelets
The Cody collection was all about the ketohs (pronounced gay-tohs). These wide cuffs – usually a thick leather band with sterling silver shield and sometimes decorative stones – were originally worn to protect the wrists of warriors from the snap of a bowstring. These days, we do a lot less bow-and-arrow hunting, but the beautiful vintage pieces still serve as stunning statement pieces that give off a bit of a badass vibe.
---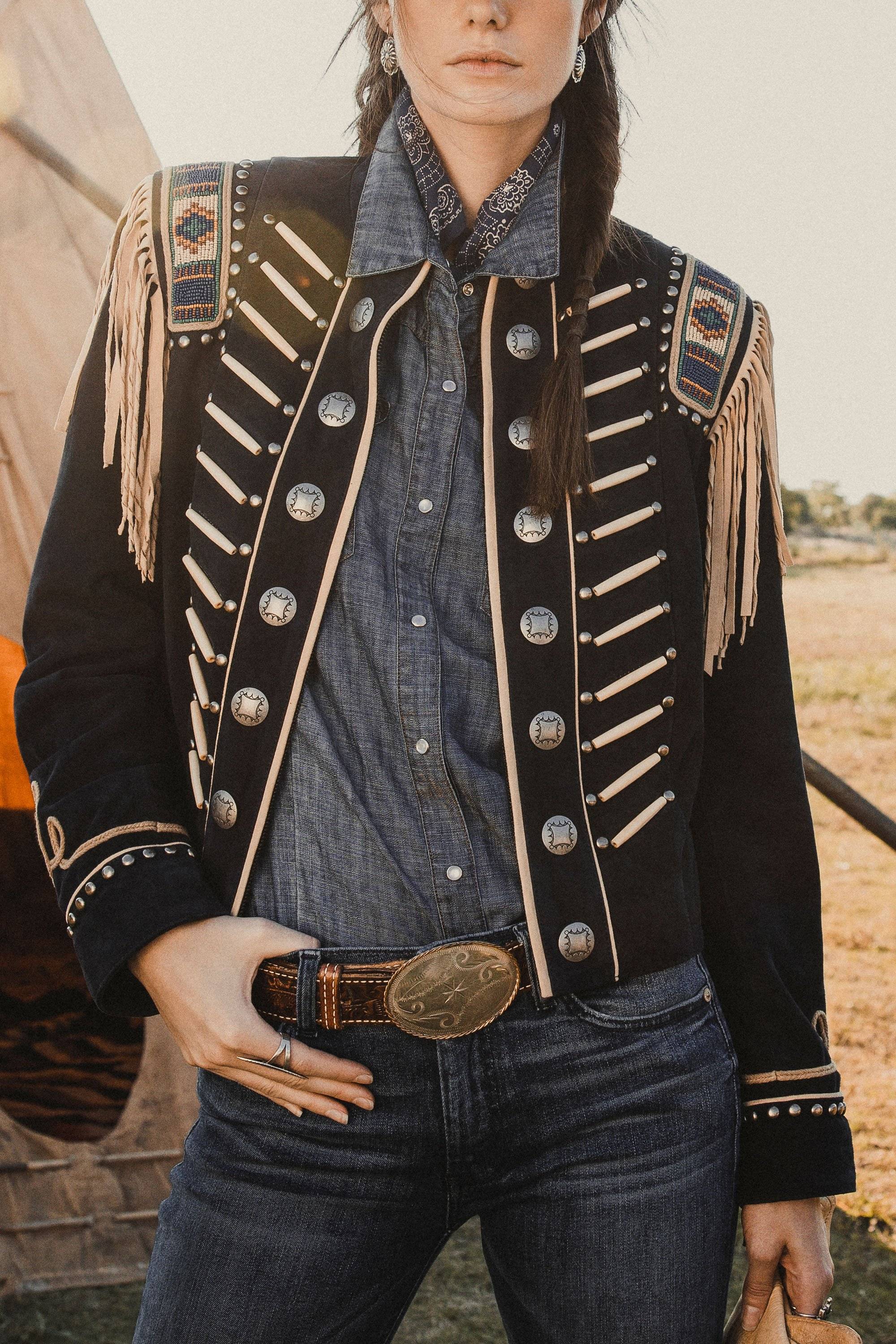 Belts
We kind of went the "rodeo route" when it came to the belts in Cody – tooled leathers and statement buckles that really said "cowgirl". And, we know it's probably not for everyone, but one of our absolutely favorite looks in the catalog was the Good Robe Jacket belted with that wide leather strap. So chic – and flattering, too!
Drop us a comment and let us know how you're wearing your Wild West best!