Breaking Down the Bargain Store Jacket
BREAKING DOWN THE BARGAIN STORE JACKET
"My life is likened to a bargain store,
And I may have just what you're looking for.
If you don't mind the fact that all the merchandise is used,
But with a little mending it could be as good as new."
— Dolly Parton, "Bargain Store"
The influence behind our pieces is often not overtly obvious, it's subtle and broad and somewhat figurative. It's not always literal and direct. Well, the Bargain Store Jacket, inspired by Dolly Parton's 1975 hit, "Bargain Store", is pretty well on the nose!
The song, which Dolly wrote herself, is actually a metaphor* (kinda makes it funny that we interpreted it so literally in the jacket) for the way a broken relationship can tend to make a woman feel like damaged goods, especially in those days. It's a story of her reassuring herself (and potential suitors) that she still has value even though she's faced some hardships and suffered a broken heart. (Fortunately, nowadays we have Lizzo to tell us to 'walk our fine *ss out the door'.)
But back to the jacket. It embodies a more positive vibe of seeing the beauty in things that have been through a lot, that have been well-worn and mended. We started with a goat suede in "arrowhead", a muted, almost grey-ish, hue that already gives the appearance of wear, as opposed to say a stark black or a crisp brown, and added some intentional signs of wear with faux-staining.
This jacket also aptly carries on the patchwork trend we started loving way back in Giant, and by incorporating varying shades of blue in the large mock-mended patches, we've ensured it pairs well with every shade of denim, from chambray to indigo.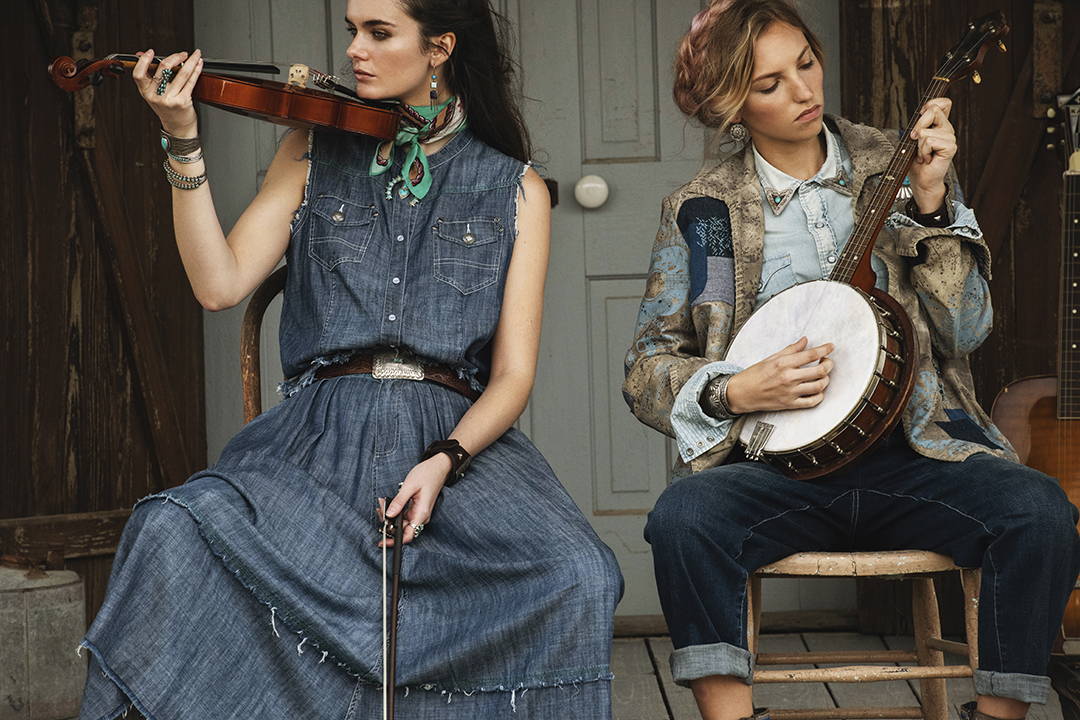 Another detail we designed into the Bargain Store Jacket is a design element that we're just now starting to see in the mainstream, but we've been watching trend reports on for a little while now, and that's "doodling". (You'll see more of it in upcoming collections, but shhhh… Don't tell Audrey I told you that!) In this piece, you can see hints of a guitar, some musical notes and measures, and even some scripted lyrics from its namesake song, as if all the creative energy that went into writing it manifested on this jacket. (Insider scoop: this is pretty much what all of Cheryl's meeting notes look like by the end of the day.)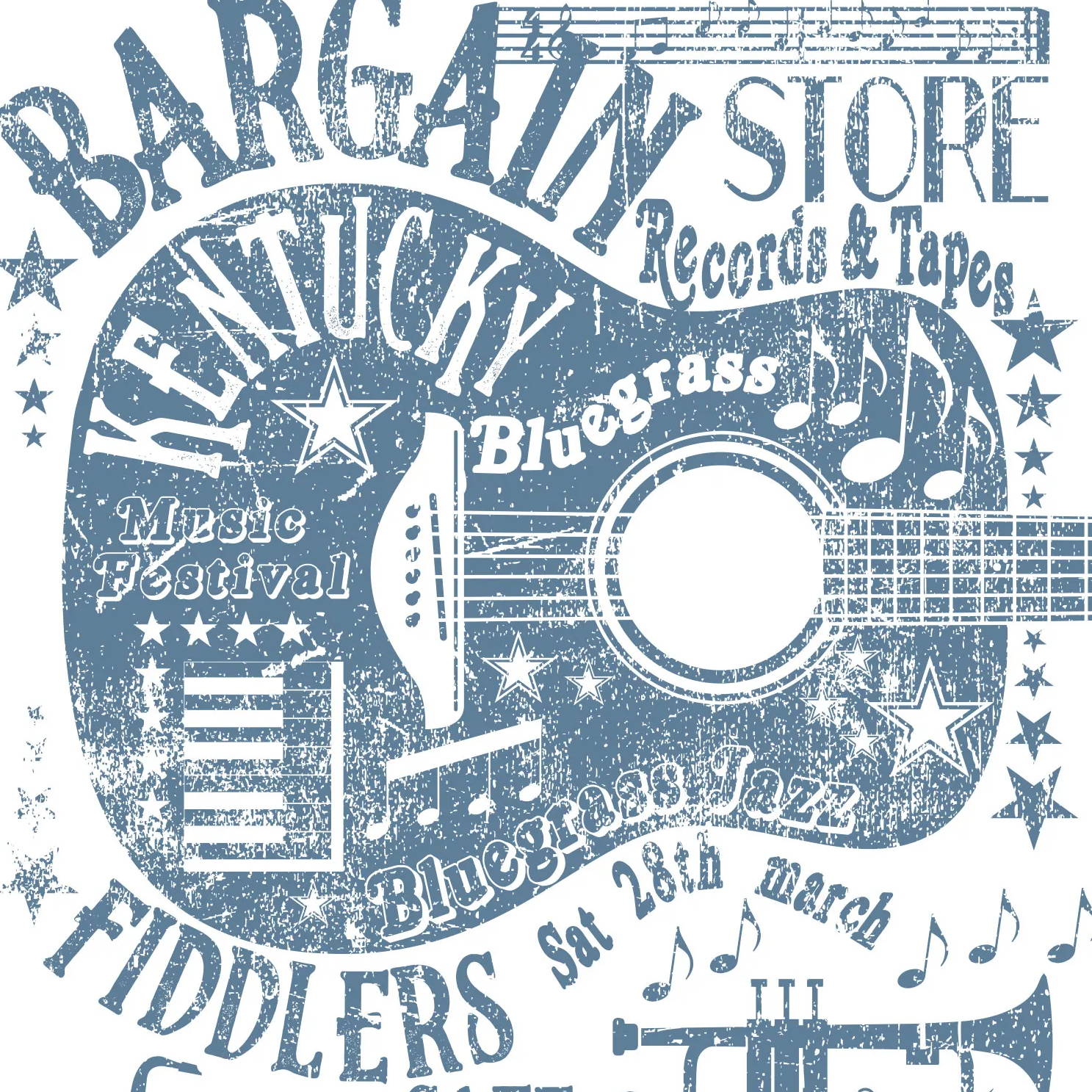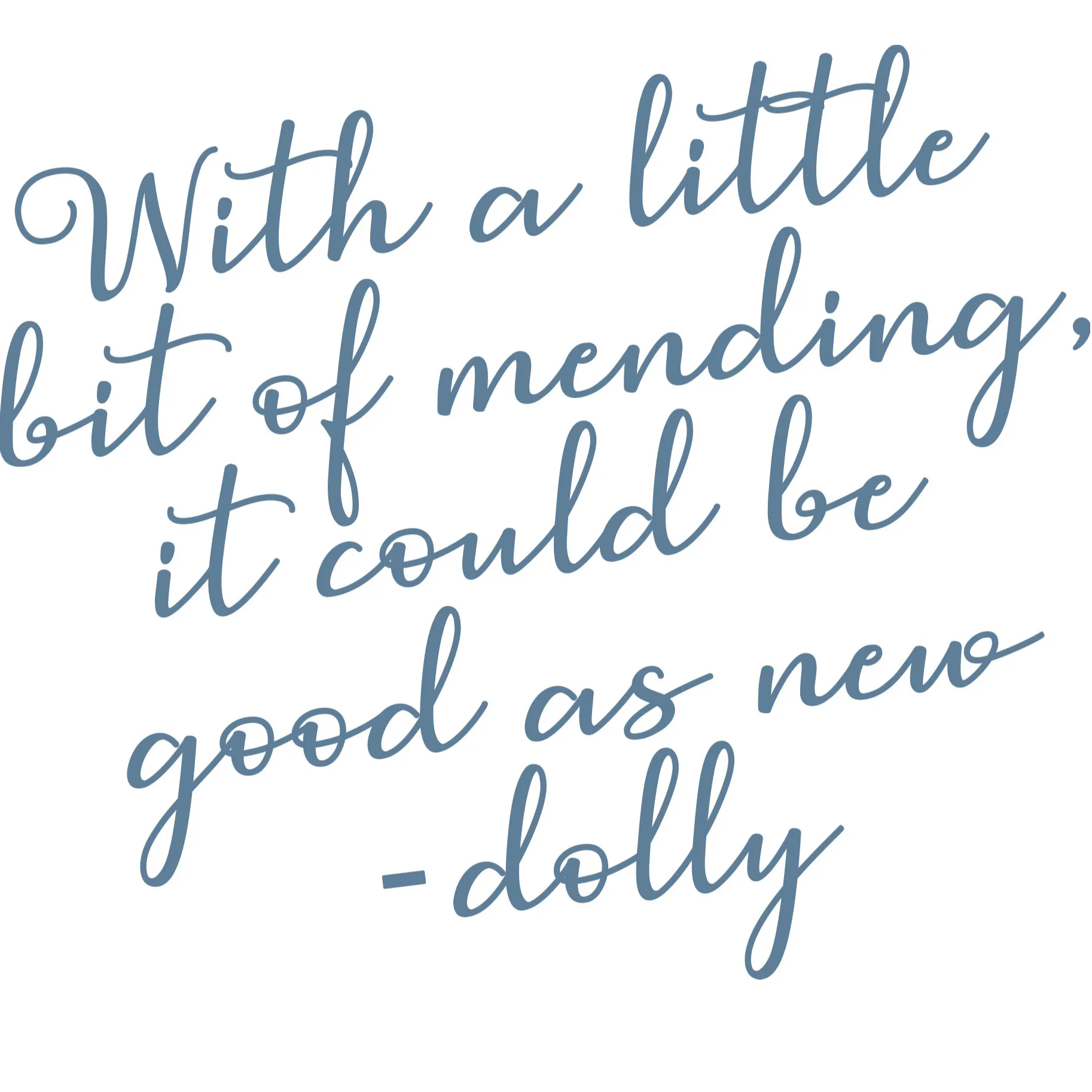 It's made to look worn. It's made to look mended. It's made to look well-loved. (And as soon as it shows up on your doorstep, it will be.)
*Fun Fact from Wikipedia: The song was dropped from a number of country stations' playlists when programmers mistook the line "you can easily afford the price" as a thinly veiled reference to prostitution.
---
Adding a little Bargain Store to Your Wardrobe