Behind the Scenes: Willie's Picnic
Behind the Scenes: Willie's Picnic
Oh, y'all… Photo shoots are always full of shenanigans (y'all have learned that by now), but the shoot for Willie's Picnic might take the cake! There were characters, catastrophes, and confrontations – and belly-laughter to the point of tears. Unforgettable to say the least. 
This shoot was essentially a tale of two cities – or ok, very very small towns: Luckenbach and Sweet Home.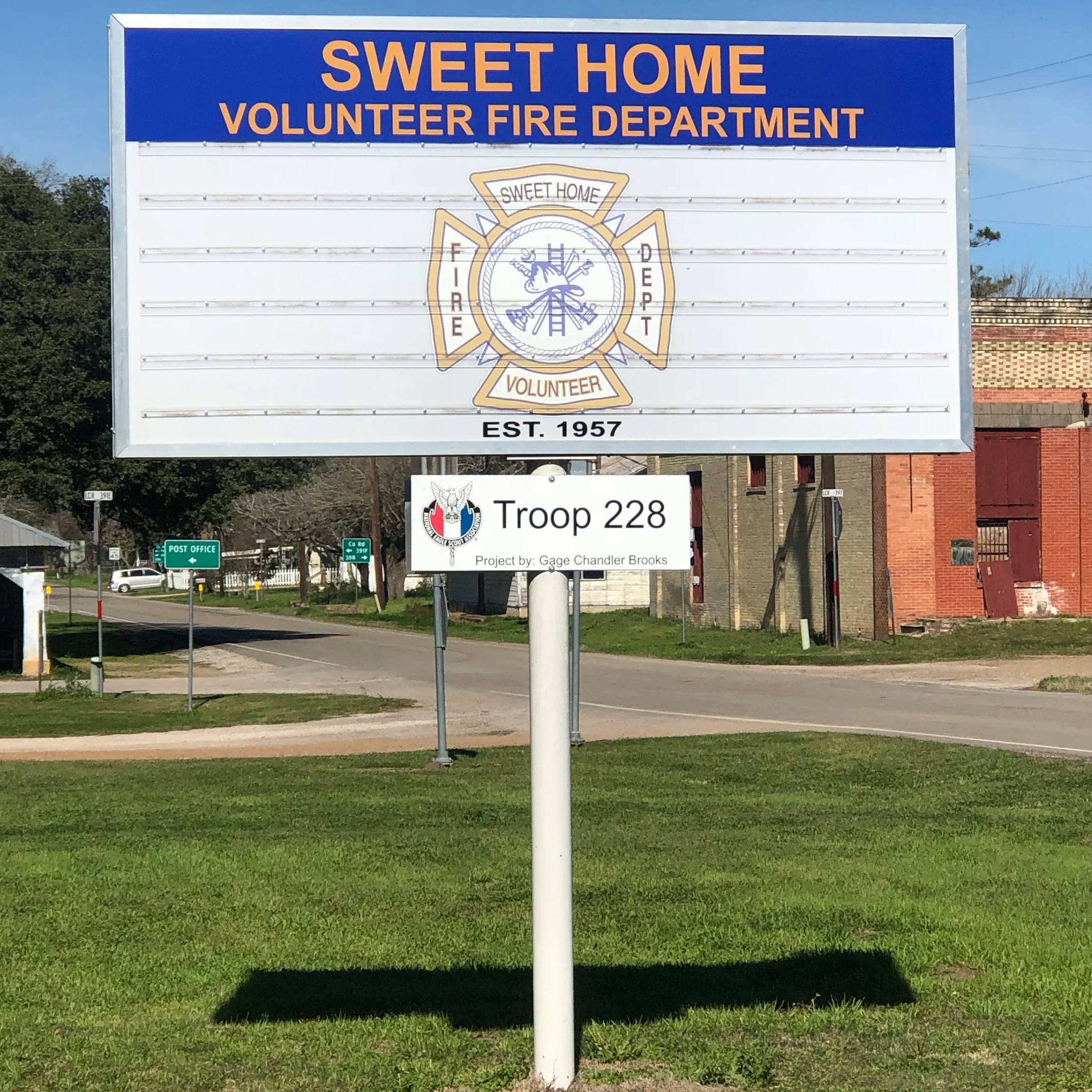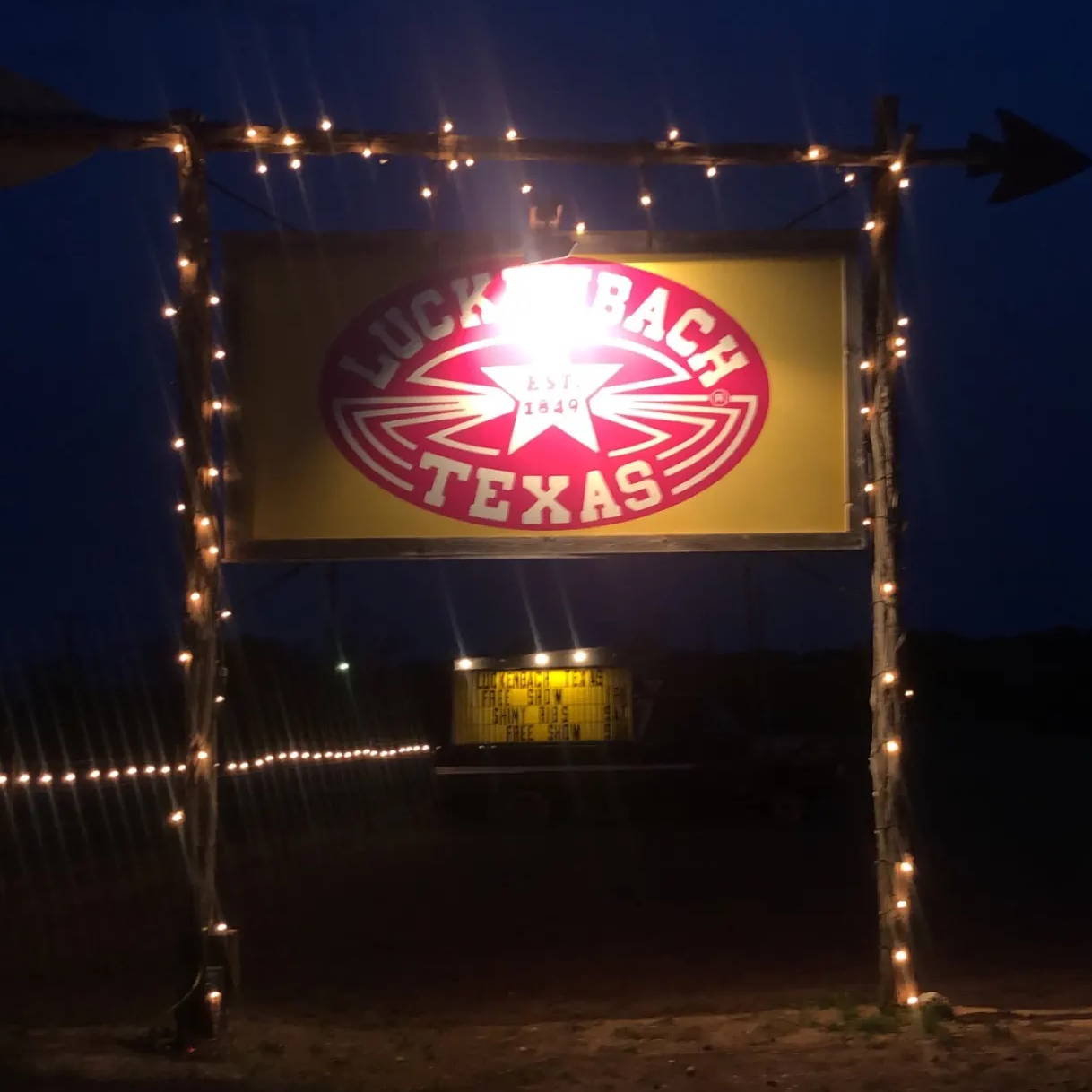 Oh, and a little bit Fredericksburg, where we all lodged the night before – and that was an experience all its own.
Ok, first of all, it's Super Bowl Sunday. (Remember, we shoot in opposite seasons, so we shot summer the first week of February.) We roll in to the Full Moon Inn Bed & Breakfast, which is really a handful of quaint little Texas-themed cottages and a whole lot of roaming cats, chickens, and goats. Check-in is at the bar in the back (which is comical on its own), Billy Mac's Lafin Place, where they're also holding a watch party potluck, so before the owners could get us the keys and show us to our rooms, they had to finish collecting the pot and filling out Super Bowl squares for all the locals. That's some small town livin' right there.
Super cute B&B, though, and the owners, Kim and Kemper, could not be nicer. Definitely check it out if you're looking to stay in that area. Especially if you've ever had the desire to have a giant jacuzzi in the middle of your bedroom. One of us got to watch the Super Bowl from the tub.
Next morning, we're starting early, wanting to capture as much daylight as possible. (By the way, breakfast… Also in the bar.) We all load up and caravan over to Luckenbach. Well, except our image editor, Nico, who miraculously managed to get lost on the approximately one-mile journey that involved literally one turn. (City boys, am I right?)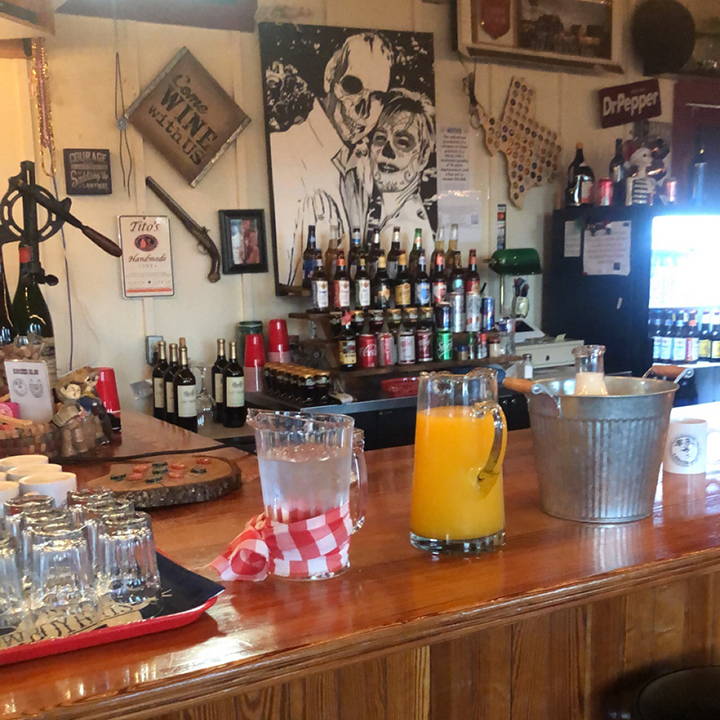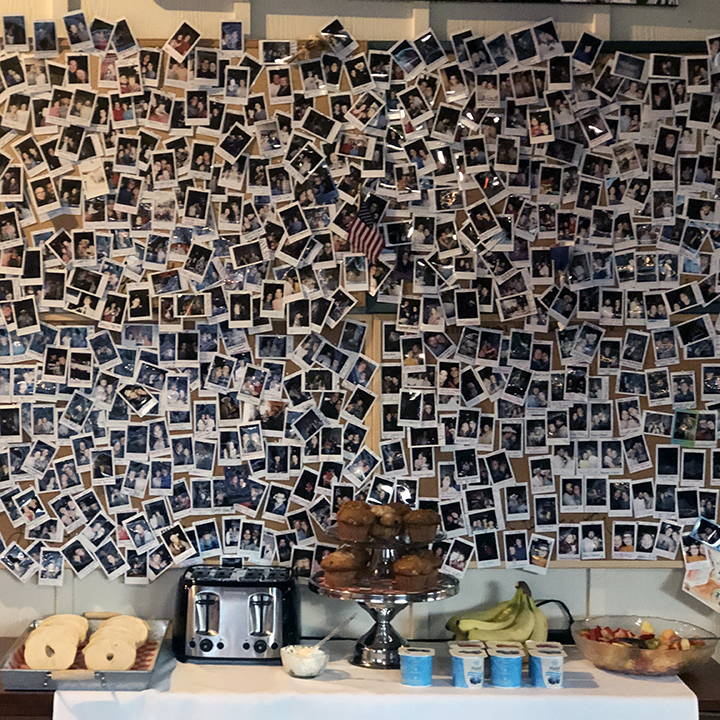 Alright, so we're in Luckenbach, and God BLESS is it cold! And of course, we've got our models in tank tops and shorts, so we basically have a "coat crew" who, in between shots, cloak the girls up in double Cactus Cat Jackets, one from the front and one from the back to give them momentary reprieve from the shivers. Y'all, we've got to give it to these girls – they endure a lot to bring you these beautiful catalogs. And they (almost) never complain.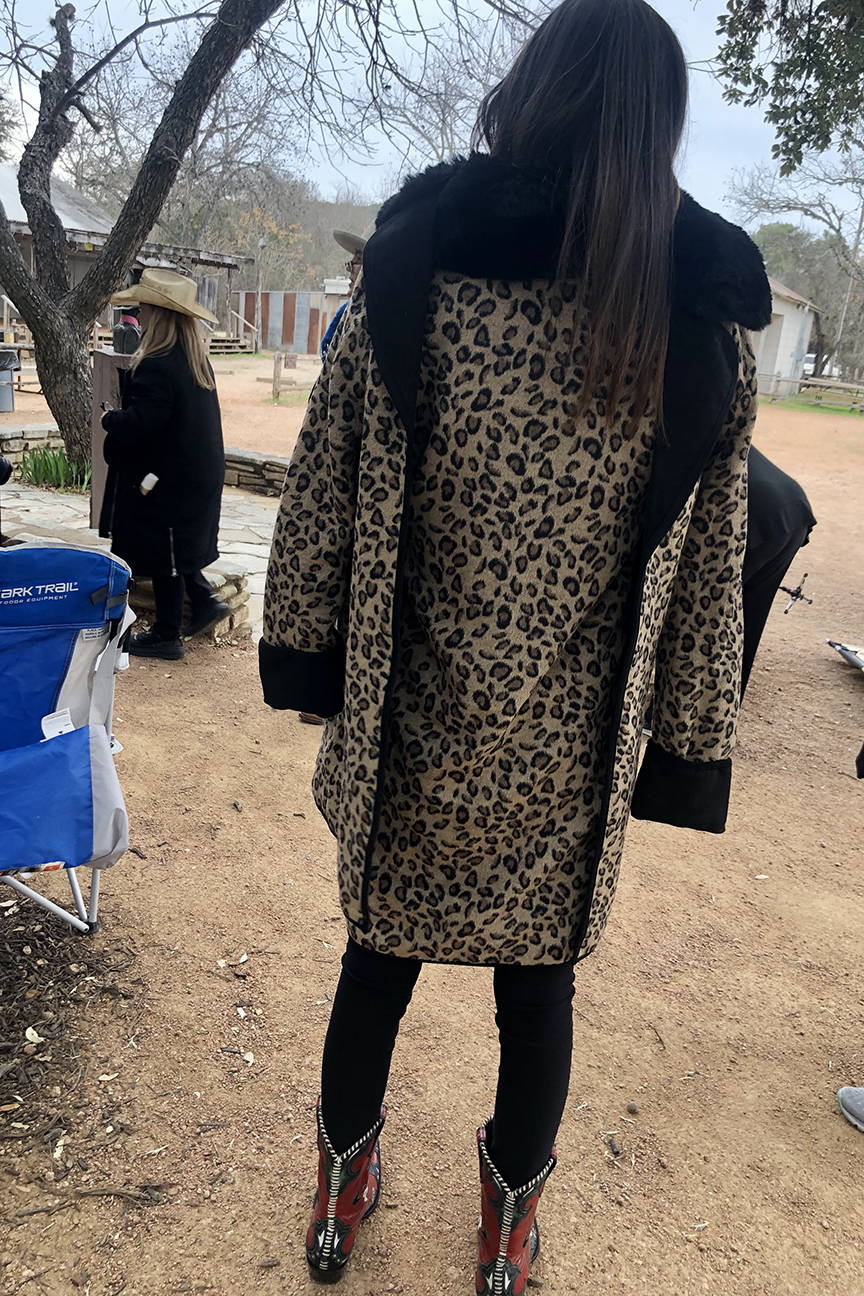 As the day winds on, more and more people start showing up. It's mostly tourists in vans, a few locals, and then the real characters – the musicians. A grizzly kind of man named Jimmy Lee Jones has been pickin' and singin' in that tiny little bar every day for the last 40 years. And he's been telling the same jokes every day for 40 years:
"What do you call a pallbearer in Oklahoma? … Carry Okie!"
Oh, and:
"An Aggie goes to a college convention in New Hampshire. He meets another guy and asks 'Where'd you go to school?' Guy says, 'Yale.' Aggies says, louder, 'WHERE'D YOU GO TO COLLEGE?'"
Jimmy Lee also has a sidekick, a self-proclaimed grump named Dino, or more colloquially, "Banjo-vi", and his un-petable Wonder Dog, who he describes as "deaf and quirky".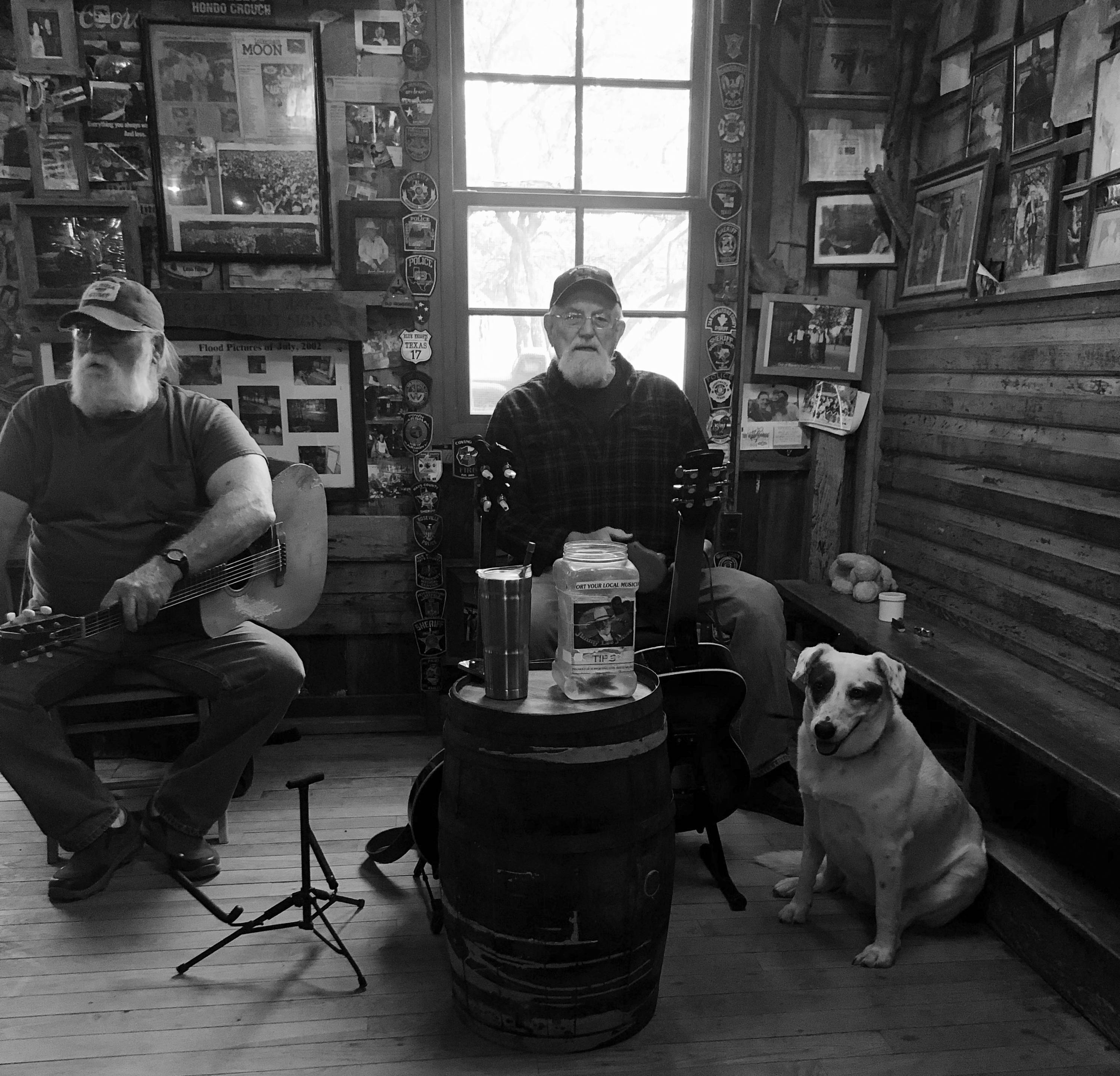 See? We told you there were characters. And we didn't even mention Rusty the Rooster – or Jack, the Chicken Whisperer! (They got an article all their own…) There were also a whole lot of cats, who were certainly not shy and stole the hearts of Kaylin and Kate. We're kind of surprised Pearl, the little grey and white one, didn't end up smuggled out in one of their bags at the end of the day.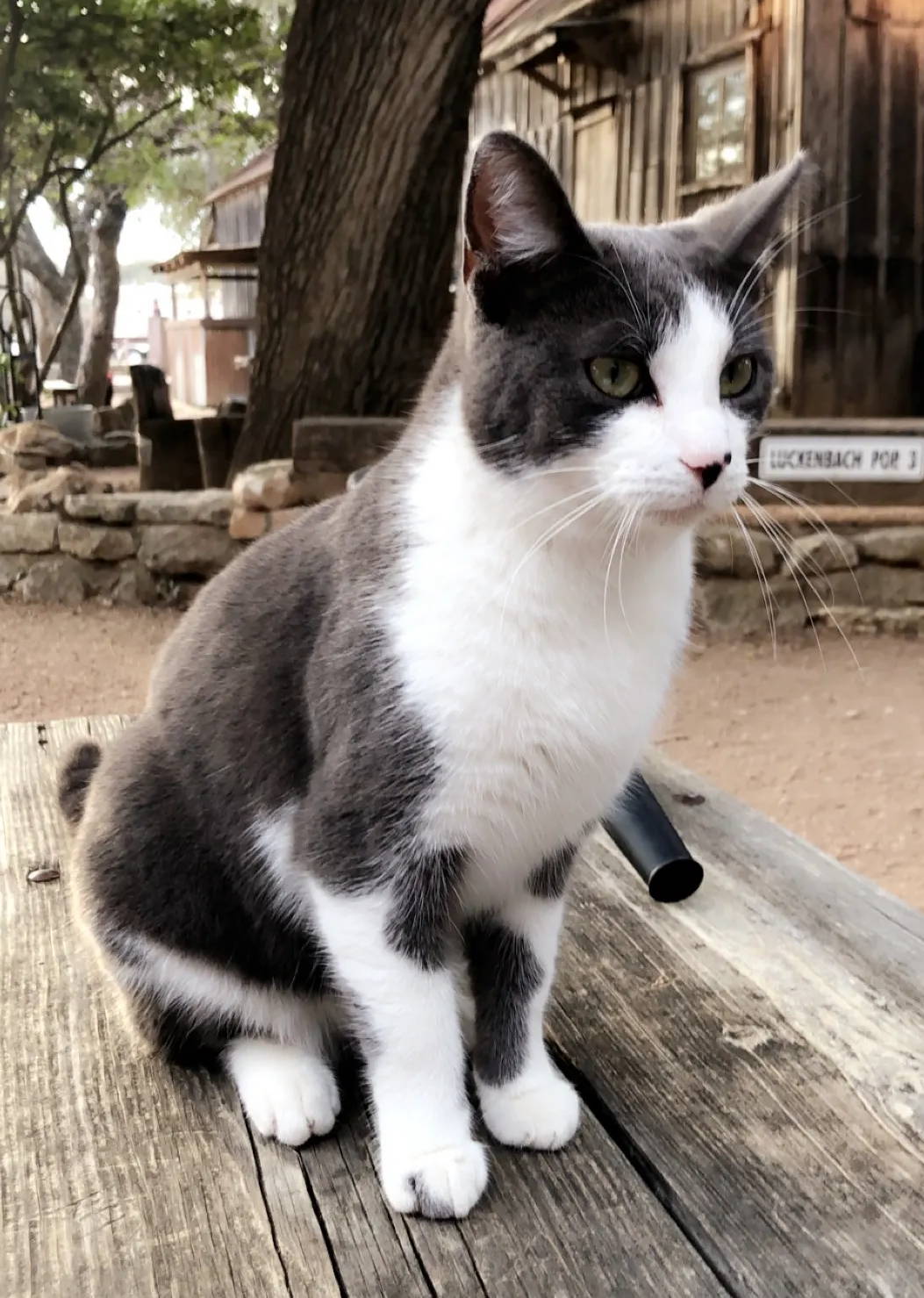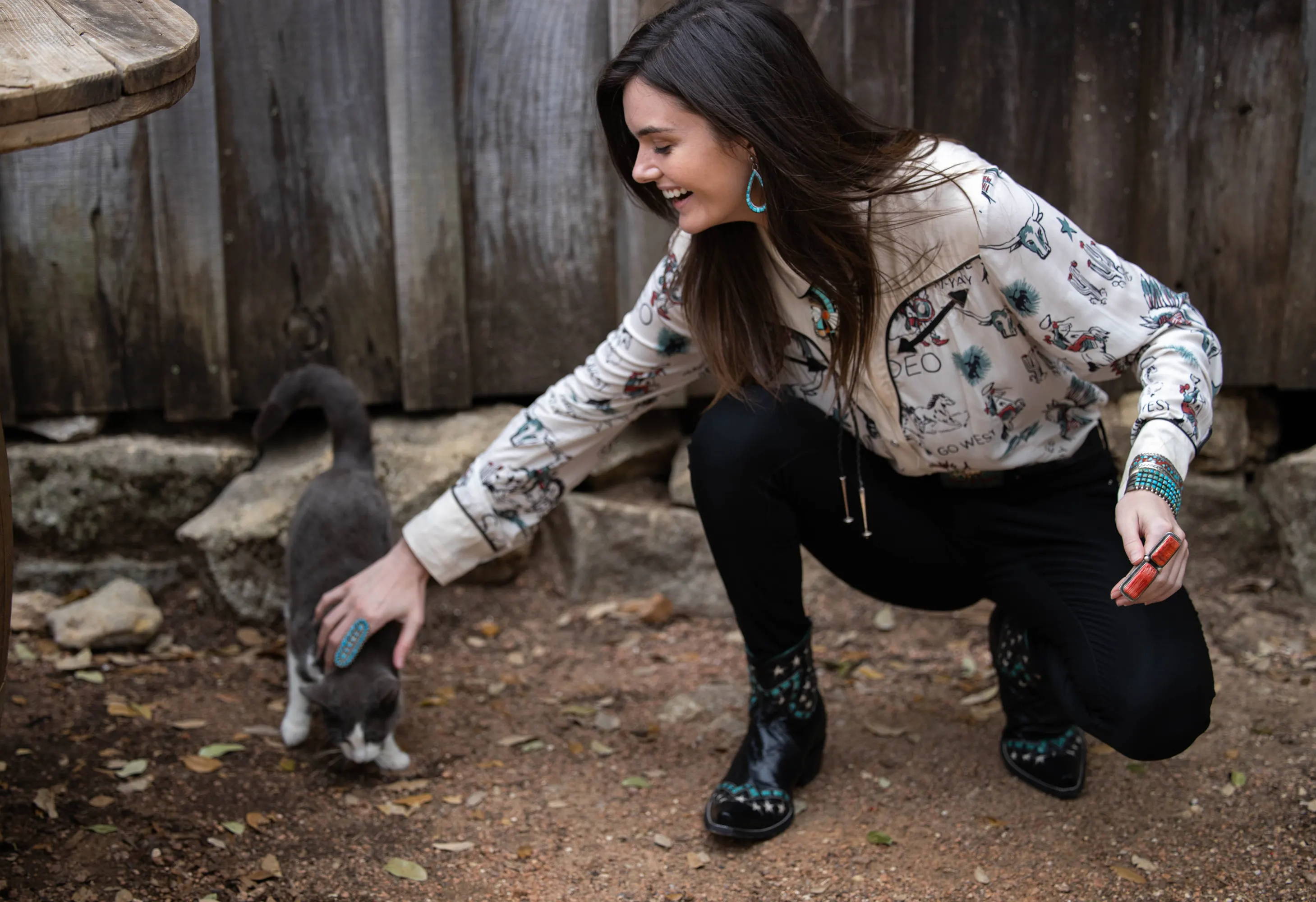 Speaking of the end of the day, loading up from a location is always a three-ring circus. Y'all have seen the amount of stuff we bring with us -- clothing racks, props, jewelry upon jewelry upon jewelry -- so it's an all-hands-on-deck rush around to make sure everything makes it from Point A to Point B and back. Well, for Willie's Picnic, we had an extra precarious prop: a vintage 1977 Jeep J20 truck, that didn't start on its own and also had no brakes. Loading that thing into the back of the trailer every day was a feat; simultaneously hilarious and terrifying. We'd place an old mattress in the front to keep it from ramming into the living quarters, then Jack would have to be INSIDE the trailer guiding from the front (and potentially getting smooshed, because remember: no brakes), and then Taylor would have to try to line it up straight, give it enough gas to get up the ramp but not so much he would run over Jack, then throw it in neutral in time to slow it down, while three people pushed from behind to keep it from rolling back down the ramp. Just a circus.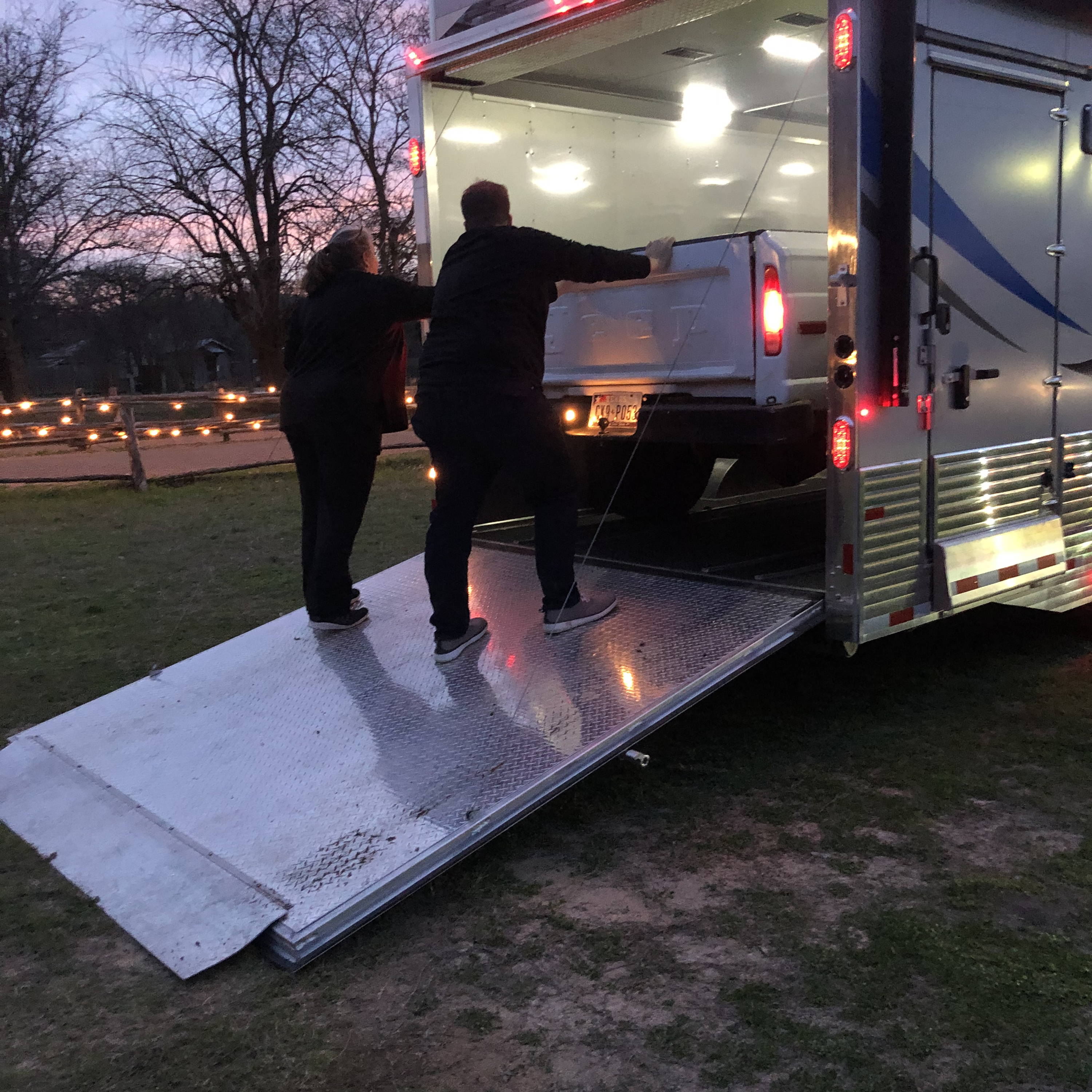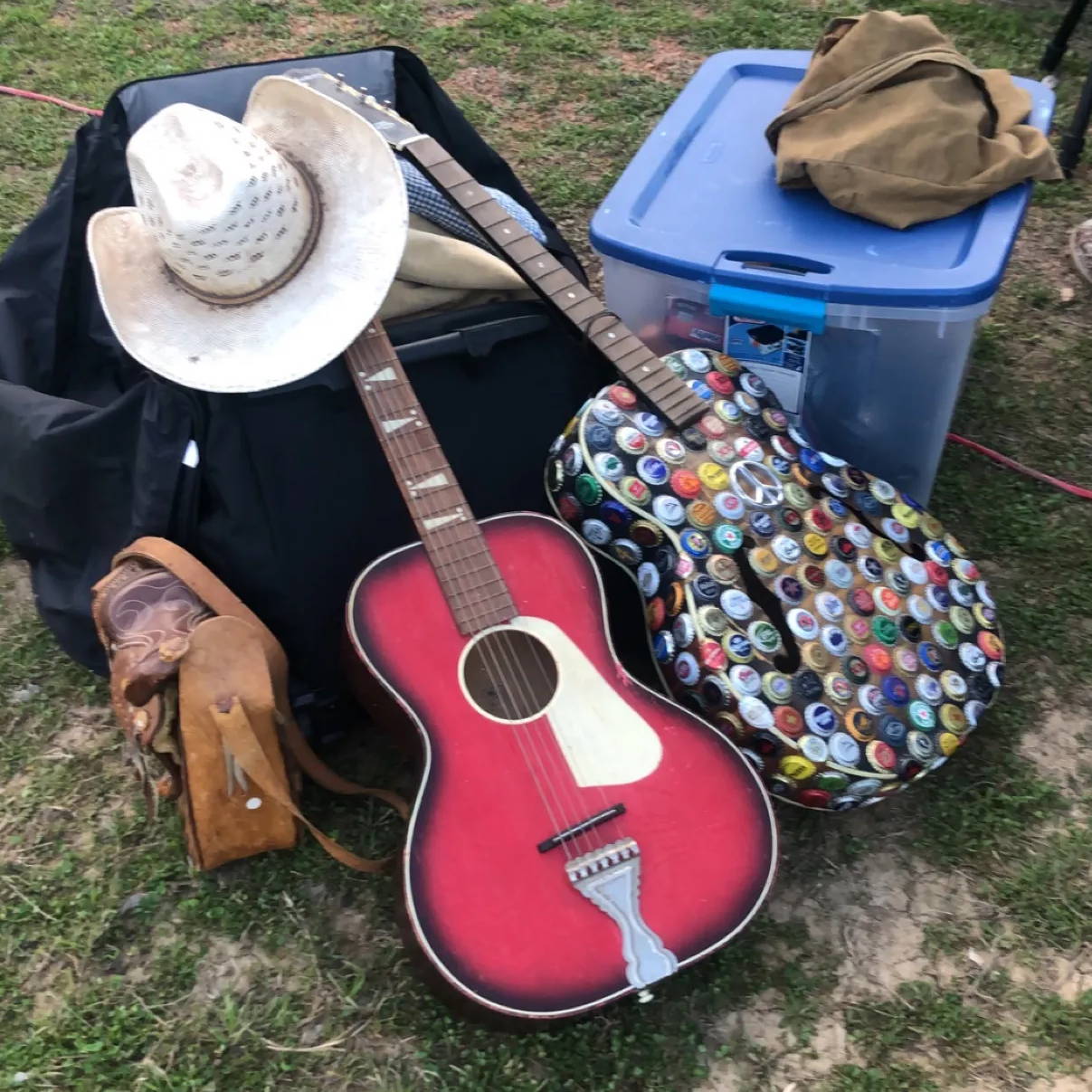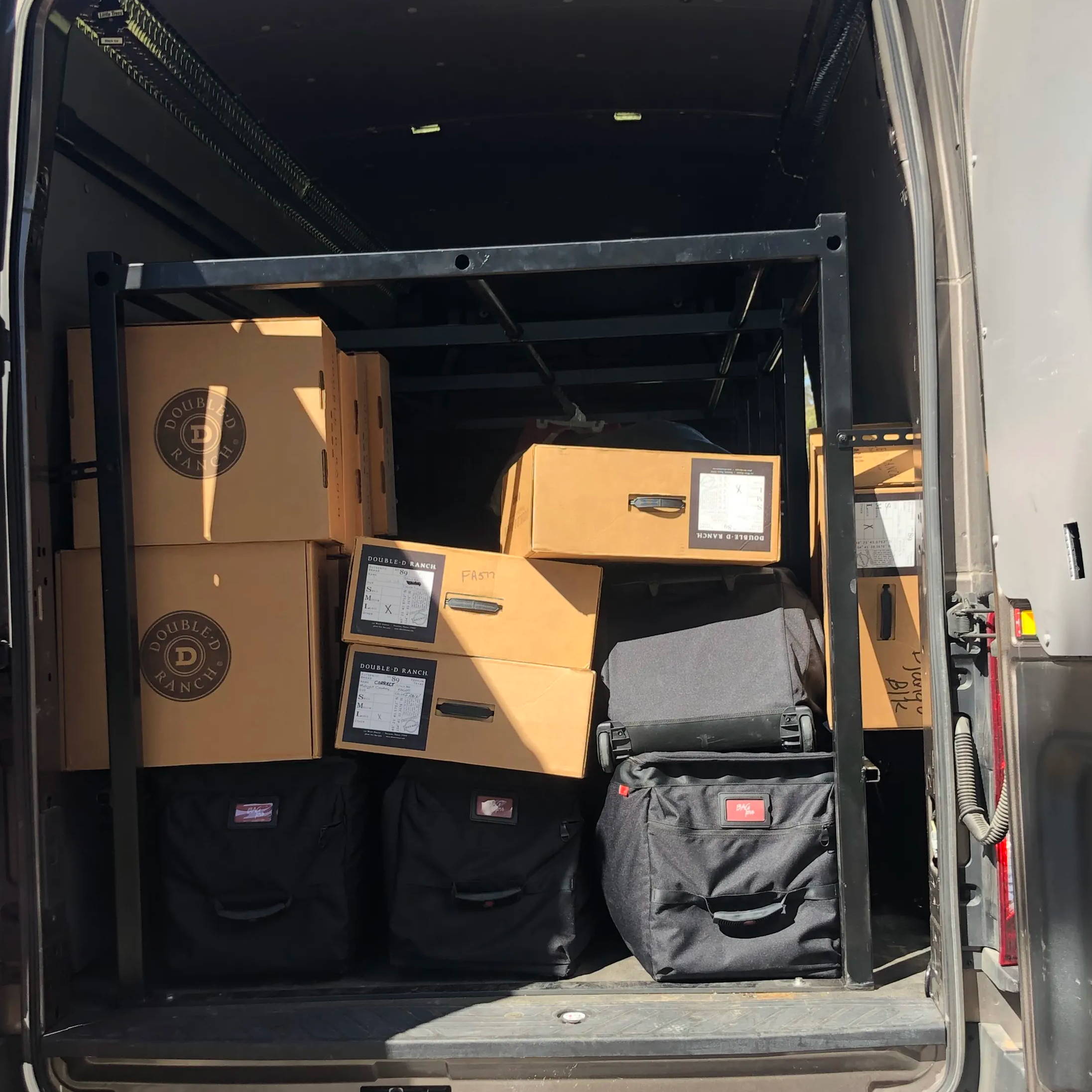 Oh, and that's not even the MOST trouble that old Jeep gave us! The day we were shooting in a tiny little town called Sweet Home (all the hitchhiking pics), the dang thing rolled right into a ditch because again, no brakes. Fortunately, we were rescued by a Sweet Home good samaritan with 4-Wheel Drive and a rope.
Come to think of it, we met a lot of curious Sweet Home-ians (Home-ites? Home-ans?) that day. If you want to turn some heads, try posting up a full-on photo shoot production crew in the middle of the road, in a town where nothing ever happens. There was so much rubbernecking and waving and rolled-down window, "What are y'all doing?"s. Most were just benevolent, curious locals with nothing to do. Well, except for one. Let's just say that's a story better told in person.