Summer Shorties: Boots That Beat The Heat
Summer Shorties: Boots That Beat The Heat
Let's be clear: to us, there is no such thing as "boot season". All boots are all good all the time. But listen, we get it – when it's 107-degrees outside, the idea of being sheathed in leather from the knee down maybe isn't the most appealing. Solution? Shortie boots!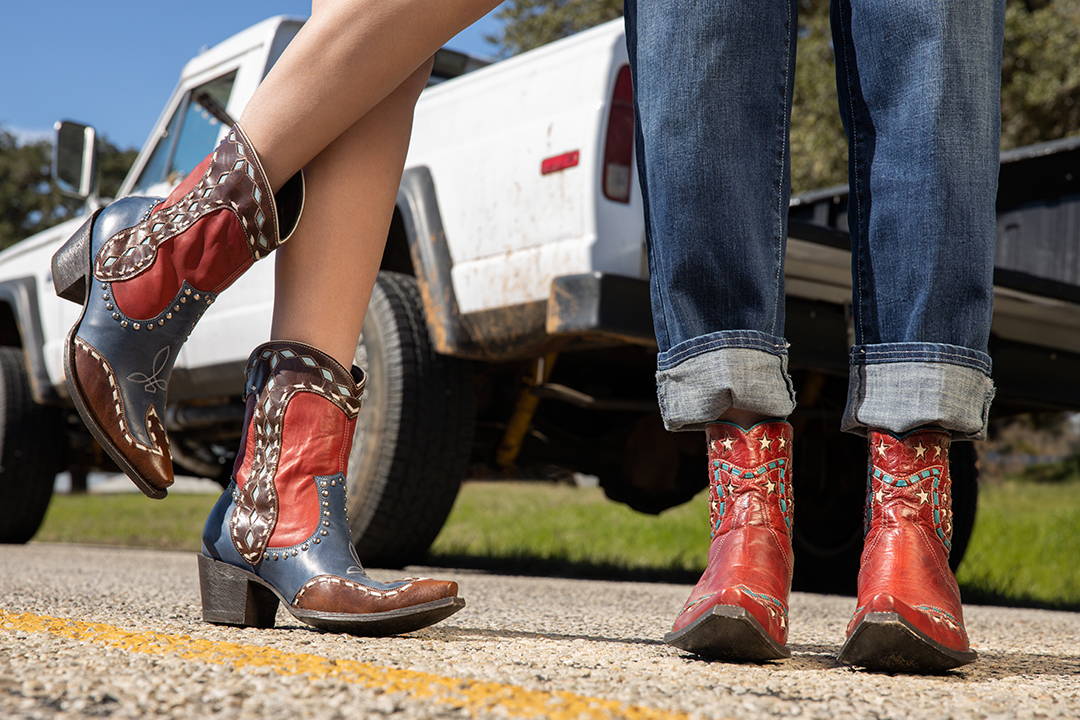 ---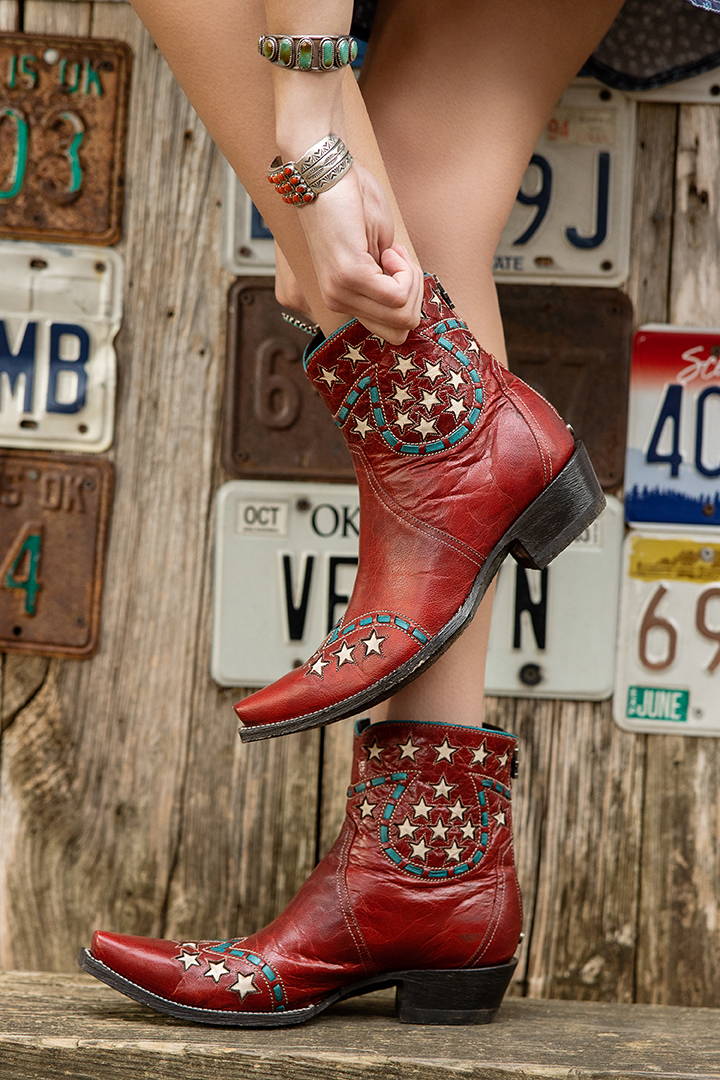 Kick up some
star-spangled style.
We've had a crush on these little cuties since way back in Midnight Cowboy, but something about stars says "summer" to us, and the Little Joe Boot has that short low-top look that has a fun, funky feel to it. Whether you're pairing them with shorts or a sundress, the contrasting colors and low silhouette make the Little Joes an awesome accent to your bare-legged look.
---
Stand out in silver.
The Apache Kid Boot has been a perennial favorite silhouette among Double D lovers, with it's short shaft, tall heel, and of course, the conchos and fringe accent down the sides. We've made it in the basics – your brown, and black, and white leather versions. We've made it in bold colors – like bright pink and turquoise. But the real showstopper is the silver. Because it's a shorter boot, the shimmery shade doesn't overwhelm and it acts as a neutral that can be the perfect punctuation piece to outfits of any color or print.
---
Add a little animal.
From pony hide to cheetah print, y'all know how much we have been fan-girling animal patterns this year in all kinds of iterations. Shortie boots are no exception. The Forever Country Boot takes that trend to "classic cowgirl", with a pony print shaft and black leather toebox, accented with tiny silver conchos and leather tassels that mimic those of a saddle bag. On the other hand, another of our favorites is the Skat Kat Boot, which is more amped-up animal print, with hair-on cheetah and python leather, for that funky #yeehawcouture vibe. (Oh, and in case you didn't notice, it's also in that beloved Apache Kid silhouette!)
---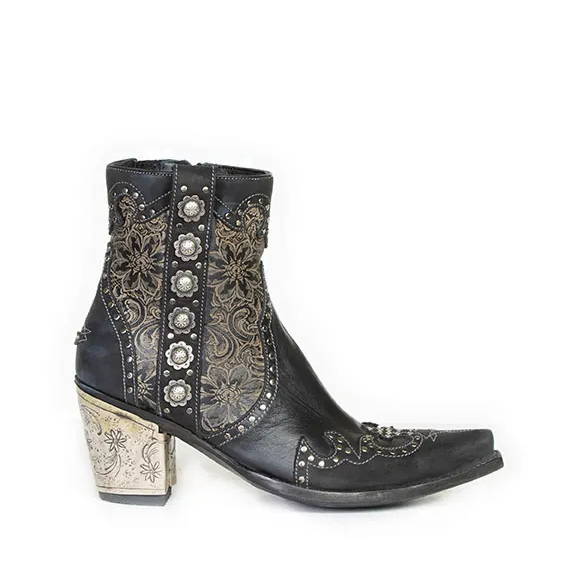 Accessorize like an icon.
Inspired by a pair custom-made for leading lady Dale Evans, we've yet to encounter anyone who isn't just in awe of the Ol San Antonio Rose Boot. The black shortie boots feature incredibly intricate floral tooling on the shaft, that perfectly complements the signature feature of the boots – the impossible-to-ignore engraved silver heel caps! Made for one icon, they've become beloved by another: you can find the one and only Grammy-winner Ms. Tanya Tucker rocking these boots on stage and off. And if that silver heel cap stole your heart, you'll also love the Cattlemen Boot; the leather design is a little more understated, but that heel is oh-so-ornate and also features a dimensional longhorn head.