It's Tanya Tucker's Time to Shine!
IT'S TANYA TUCKER'S TIME TO SHINE!
Y'all! It's finally here! It's Grammy Day! We've been working around the clock to get ready for it, and we know y'all have been counting down the days and sending up your prayers for our girl, Tanya Tucker (#320), and her first Grammy appearance in more than two decades. We can't wait for y'all to see TT in her custom creations, and of course, we'll all be rooting for her to take home the hardware!
If you follow us in the Double D Addiction group on Facebook, you've probably already gotten a front row seat to some of the shenanigans, but man, y'all -- it has already been an adventure!
We had to throw our beloved Mitchell in the mix at the last second -- partially because we need his skills, partially because we had more luggage than people!
We did a live video en route to the airport, but there's no way it truly conveyed the ball of nerves we all were that morning. It's what Audrey calls "going fetal"; when you're just tempted to curl up in the fetal position 'cause you just can't handle it. "Audrey's here to keep me from 'going fetal'," Cheryl laughed. "And Mitchell's here to keep ME from 'going fetal'," Audrey added. "And Kristen's here to keep us ALL from 'going fetal'!"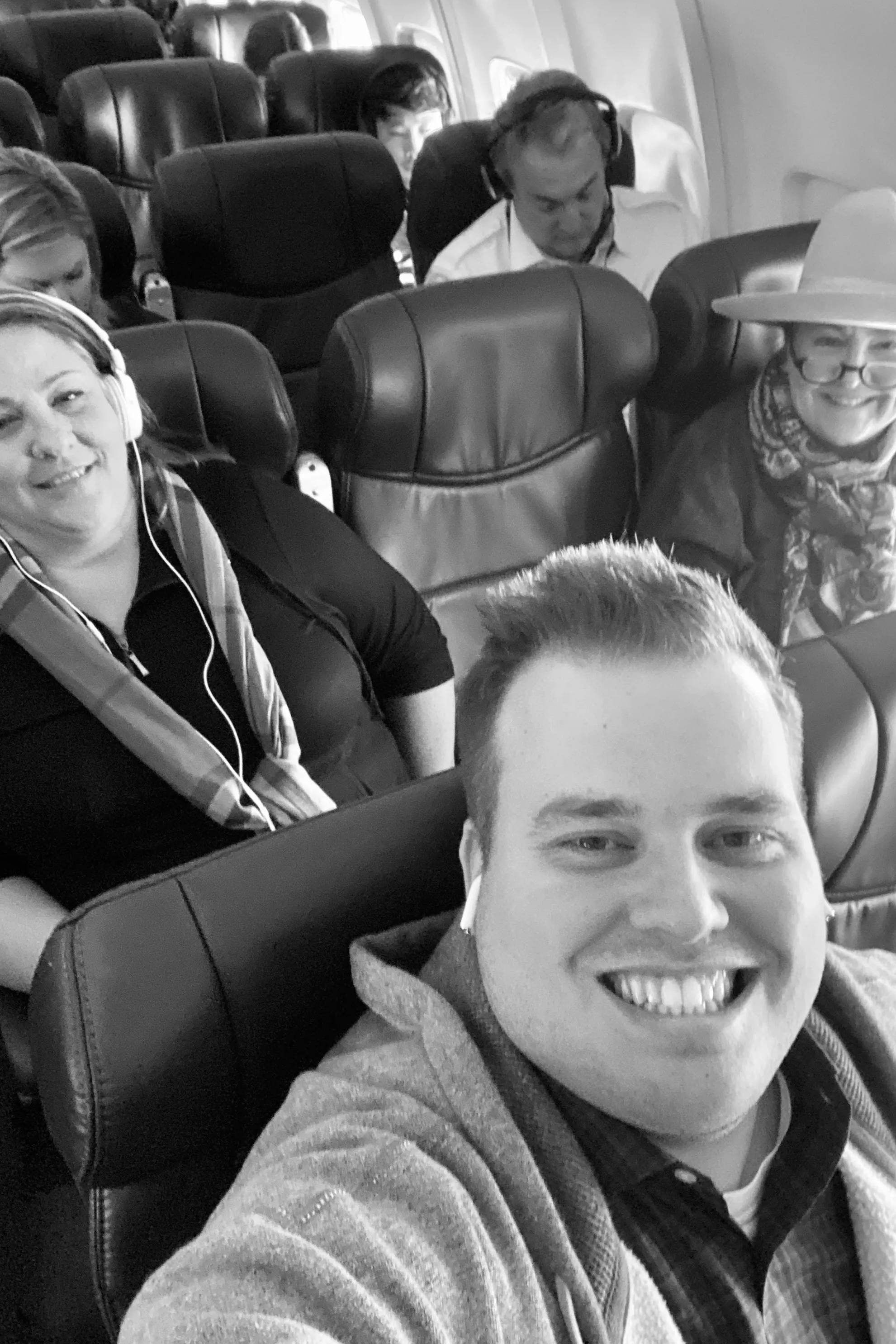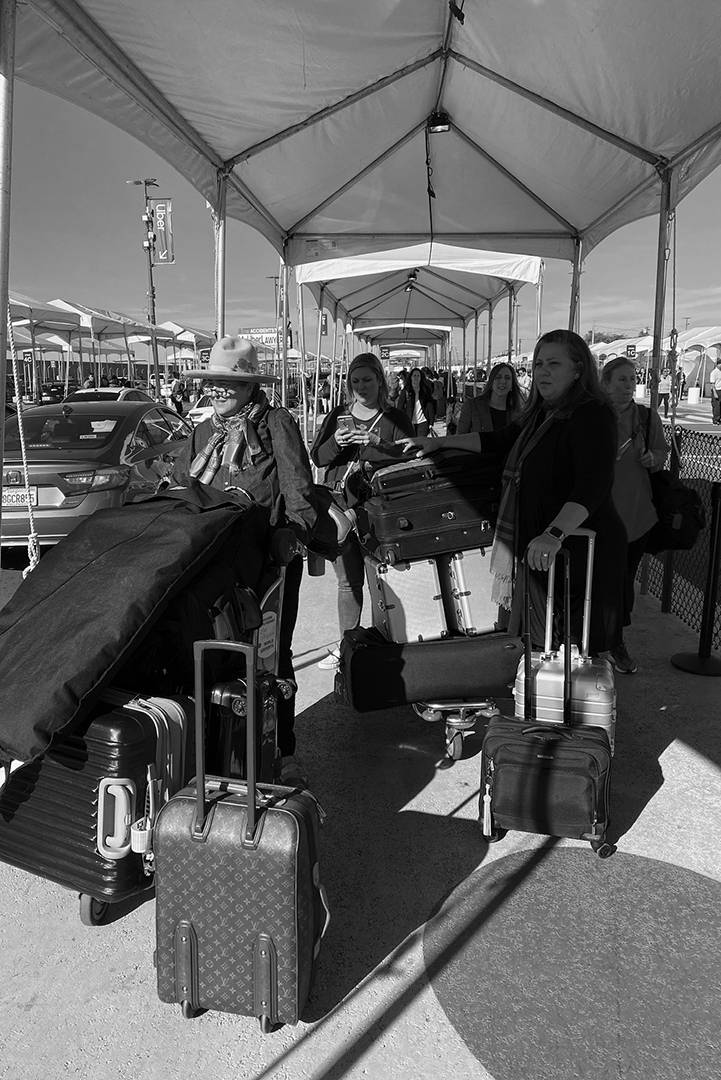 That first day was a loooong one, lemme tell ya! But the fittings went well, and we -- along with her fabulous stylist Maryam Malakpour -- put together some really great looks for Ms. Tucker for the Premiere Ceremony (pre-Grammy event where they present awards not televised during primetime), for walking the red carpet, and for her FIRST EVER Grammy performance! (Chills!) We can't share too much, so y'all tune in tonight!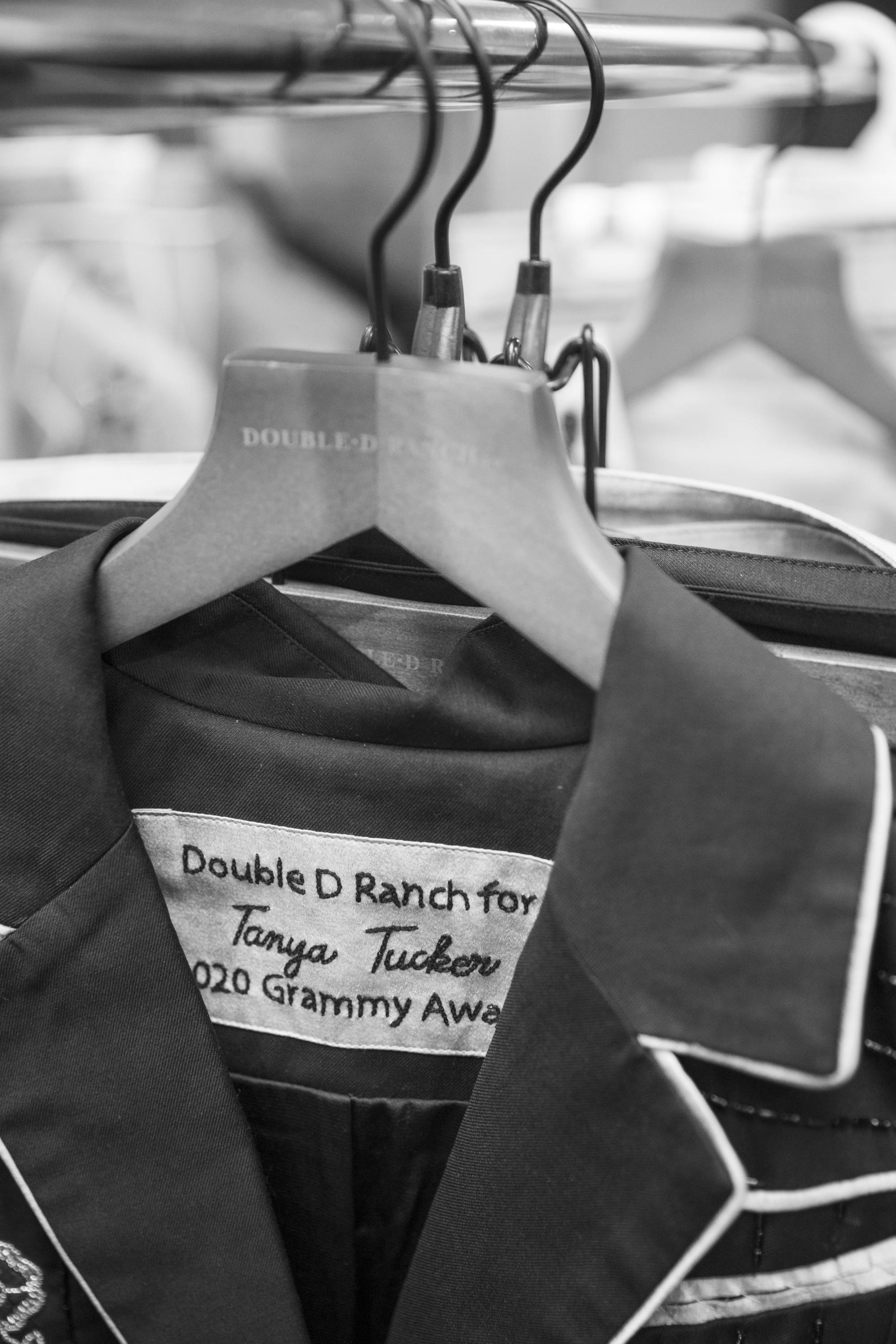 We've really tried to make the most of this wild ride. We've embraced Los Angeles; we've eaten some great food at iconic restaurants like Mr Chow and Villa Blanca (Real Housewives shotout!), and meandered down the legendary Rodeo Drive. But even though we're right smack-dab in the middle of it, we're still having to pinch ourselves and ask "is this really happening? Are we really getting Tanya Tucker ready for the Grammys?" Yes. We are.
Y'ALL. We are merely hours away from one of the most exciting, intense, exhausting experiences in Double D Ranch history. We are so grateful for each and every one of you, and all of your support and encouragement along the way. This opportunity is a blessing. Y'all are a blessing. God is good. LET'S DO THIS!
–––
Here's everything you need to know to prepare for tonight's award show.
What Tanya's Up For:

Our girl TT is nominated for a remarkable FOUR Grammy Awards this year -- more than ANY other country artist in 2020. Here are the Grammys she might walk away with tonight:
Song of the Year (across ALL categories!) –"Bring My Flowers Now"
Best Country Song – "Bring My Flowers Now"
Best Country Solo Performance – "Bring My Flowers Now"
Best Country Album – While I'm Livin'
Tuning in:
The 62nd Annual Grammy Awards show airs tonight (Sunday, Jan. 26th) at 7 p.m. CST. You can catch the show and all the performances on CBS on regular TV, or you can stream it online if you are subscribed to CBS All Access, YouTube TV, or Hulu Live.
IMPORTANT NOTE: Three of the four awards (Best Country Song, Best Country Solo Performance, and Best Country Album) are going to be presented during the PRE-Awards Ceremony, which begins at 4 p.m. CST; you can stream the ceremony online via the official Grammy website, their official Facebook page, or the Grammy YouTube channel.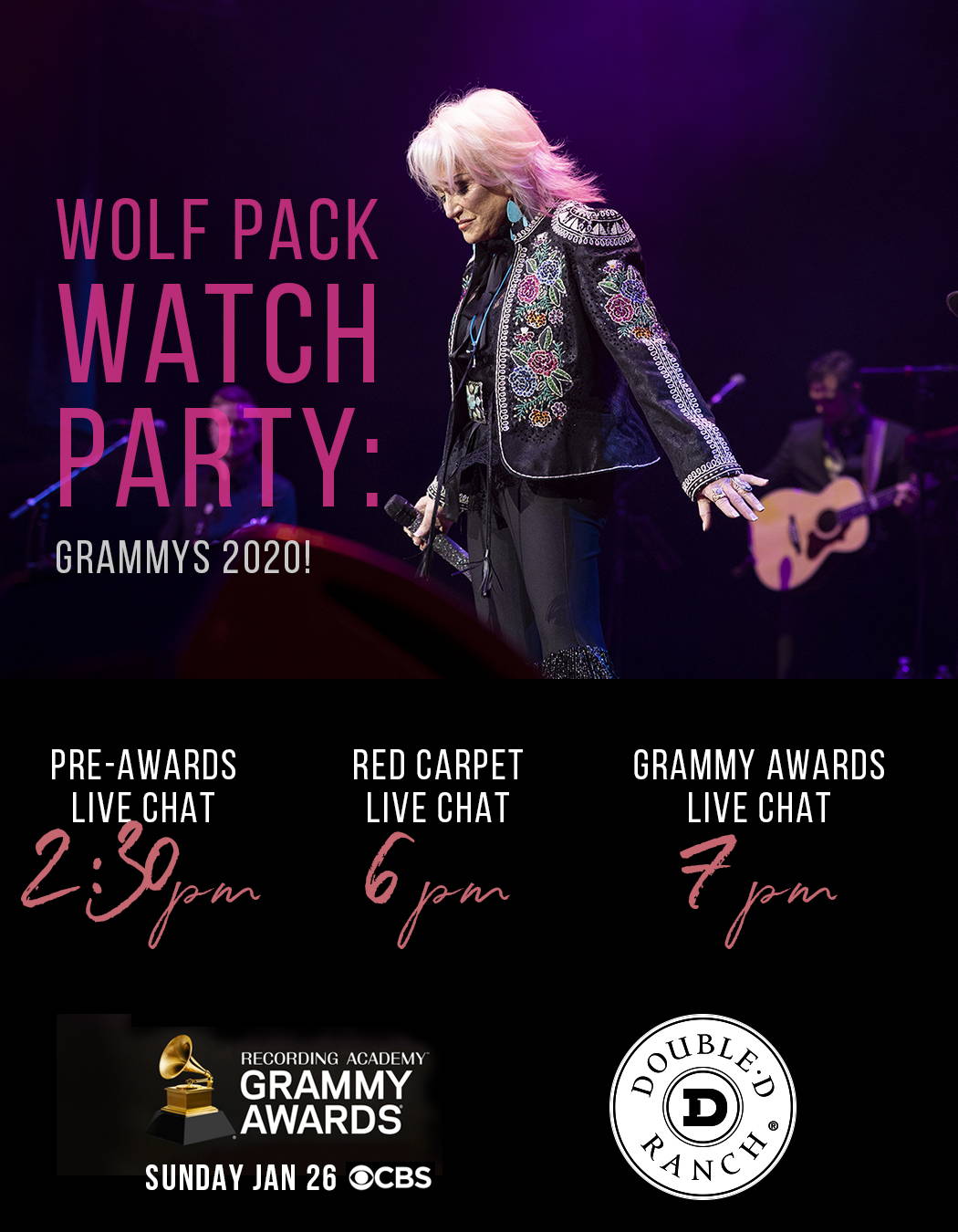 Watch It with the Wolf Pack:
While we can't do a live video that y'all can react to in real time (but who really wants to watch us watching TV?), we are going to have a dedicated post on the Double D Ranch Facebook page where we can all communicate our thoughts and interact as we watch it "together"! We will start the thread with the PRE-Awards Ceremony (2:30 p.m. CST) so that we can watch our girl win those categories live! After all, it could be her very first EVER!
[NOTE: The post will be on the main DDR page, not in the Addiction group, so that we can open the conversation to even more TT fans.]
Wanna get hyped up?
If you're looking to get yourself in the Tanya Tucker mood, here are some of our favorite pieces she was featured in this week: