Making Up Matagorda
Willie's Picnic: Hair & Makeup
The amazing thing about Lisa Martensen is that, not only is she a magician with makeup, she's also been working with Double D Ranch for so long that she just… gets us. Which is invaluable when it comes to photo shoots, because cosmetics are not really our wheelhouse, and half the time, we don't even know how to articulate what we have in mind. With Lisa, we can just show her a line book and a location, and she can create us a look. And nail it, every time.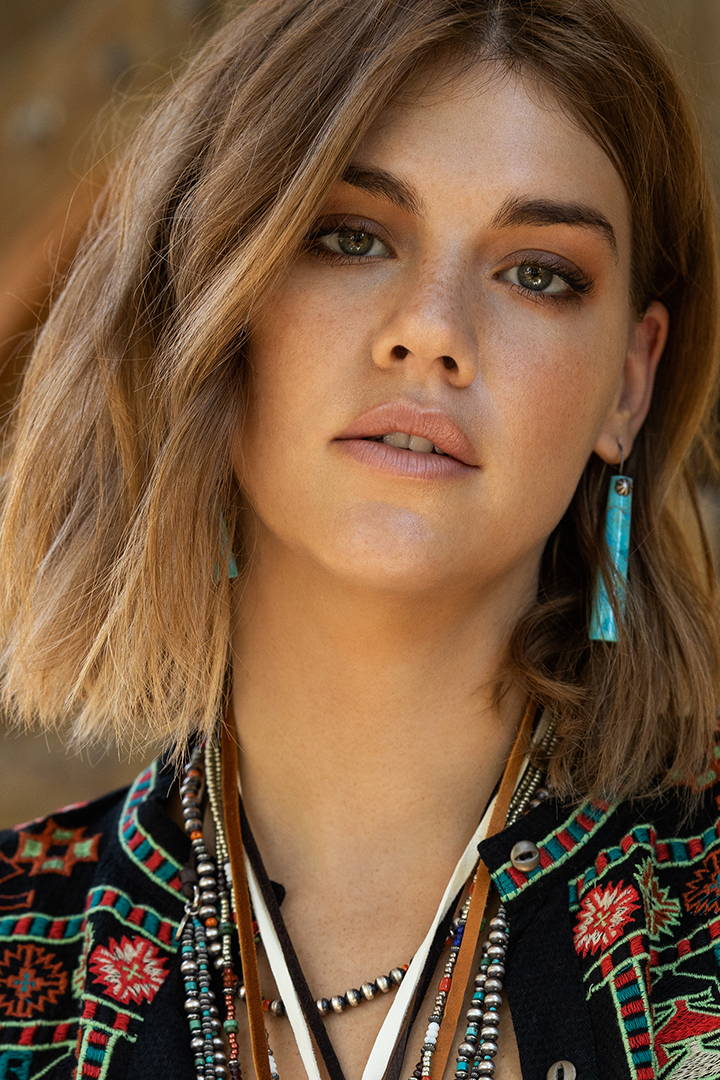 "Here's the crazy thing about the look for Matagorda," Lisa said. "Other than the base layer, I basically only used one product on the entire face: RMS Buriti Bronzer. I probably sound like a broken record, I think I sing its praises nearly every collection, but it really is such a versatile product. It can be used so many ways – lids, cheeks, lips. It was essential to creating this earthy, sienna, amber-tone look for Matagorda."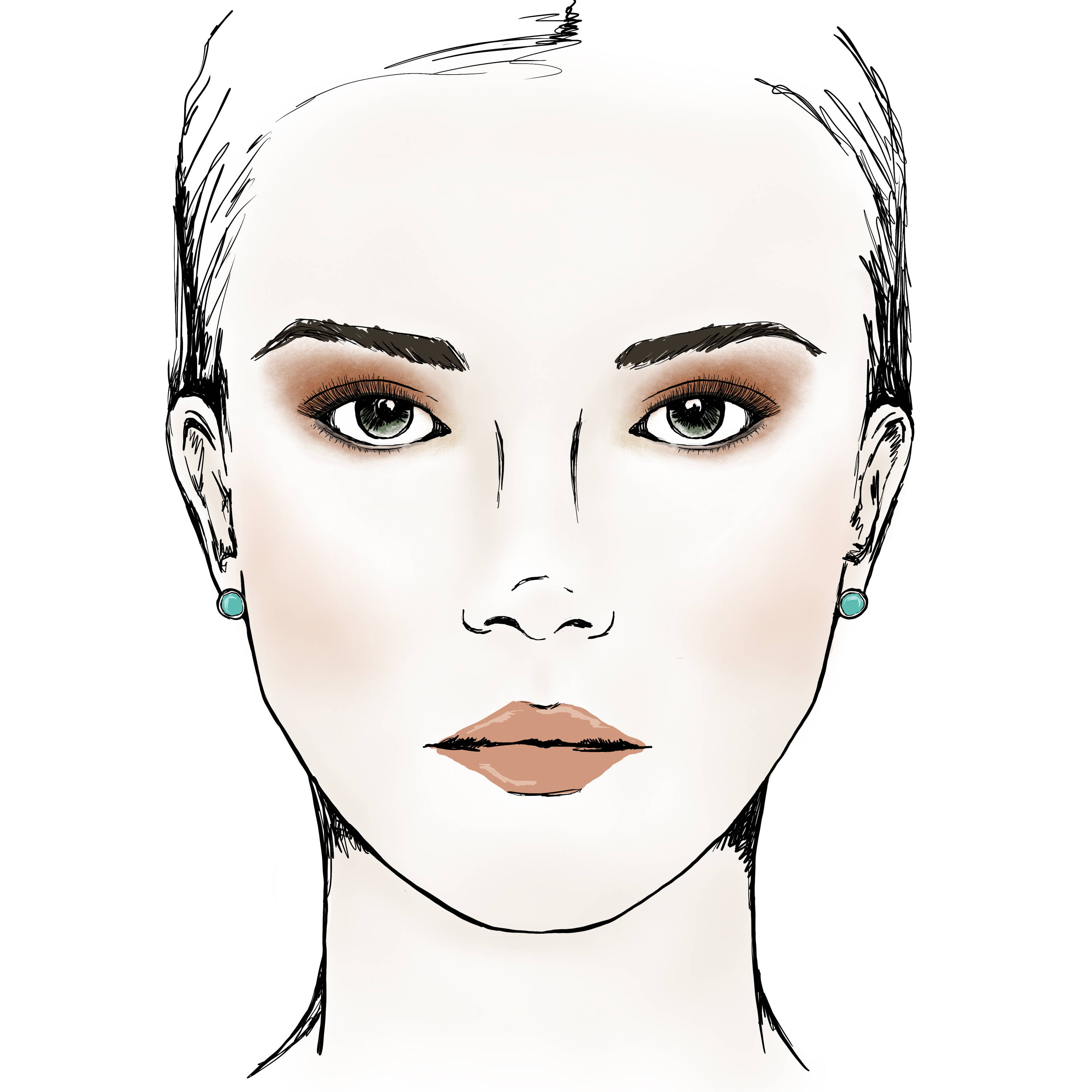 ---
FACE:
"I actually went with a dewy skin for Matagorda, rather than a matte," Lisa explained. "It feels like it's been a little while since I've done that for Double D. But the catalog is outdoors, in South Texas, it would look really out of context not to have a little glisten to their faces. I did use a little powder around the T-zones, you don't want it to appear greasy, but I do want her to be pretty dewy and shiny overall. I went heavy with a Becca luminizer that's going to really reflect light back to the camera, and then went over with Make Up Forever foundation."
PRO TIP: "If your flat iron doesn't get up to 450, throw it away and get one that does. More heat, less time."
---
BROWS:
"I did kind of the same thing for Matagorda that I did for Willie's Picnic, just bolder," she said. "Instead of using a pencil or a brow gel, I filled in the brows with a dark eye shadow. Like I said, this look has kind of an earthy grit to it, so I don't want the brows to be too sharply defined, but I do want them to be strong. I used this palette of RMS shadows I've collected over the years, but as long as you get the shade right for your brow color, the particular product isn't of utmost importance."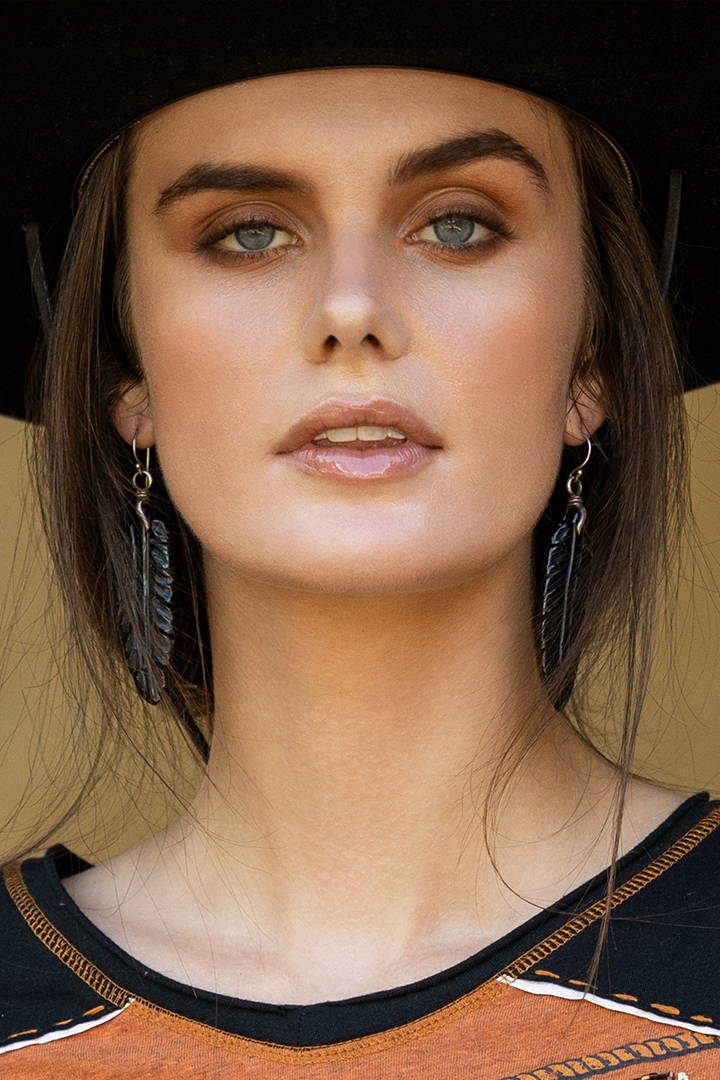 ---
EYES:
"Now this is where we're going to have some fun and really make Matagorda stand out," Lisa said. "It's all about these amber eyes, and we're going to make them intense, which is really going to make their eyes pop, especially Kaylin's. This particular eye is probably a little advanced for the general public to attempt, and it's really not an everyday look. First of all, I'm using my RMS Bronzer as a shadow, so that in and of itself can get out of hand easily, plus it's a cream, and I'm also using a technique that takes the shadow beyond the lid, right up to the brow and kind of out toward the temple. It's going to read beautifully for these editorial images, but it's really not an everyday eye."
---
CHEEK:
"Again, the RMS Buriti Bronzer," Lisa laughed. "We're going almost monochromatic with this look, relying on the highlighting and dewiness to give it dimension, rather than a combination of colors. So rather than a traditional blush, I'm going to keep it all in the bronze family."
---
LIPS:
"Oh, look who it is!" she laughed. "Our friend RMS Buriti Bronzer! I'm just going to apply a little bit to their lips, which is going to look really natural, but also give them a little shimmer, a little depth. And of course, tie them into that overall color scheme. Top it with a clear gloss, and they're good to go."
---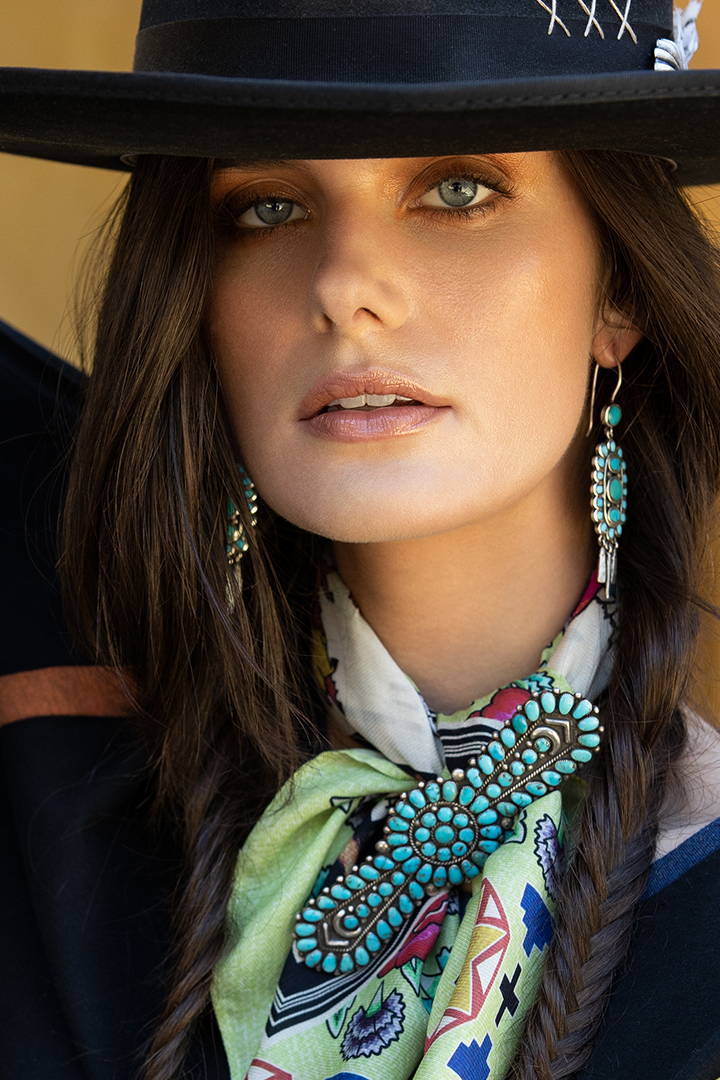 ---
HAIR:
"Just texture," she said. "Loose and piece-y. This look has a very earthy vibe to it, outdoorsy, in nature. Lozzy's new haircut is a great length for a loose, almost messy wave. For Kaylin, I'm doing a little flat-ironing, simply because her hair is so naturally curly, and then adding a few extensions for volume. Then I'll use a little bit of this Oribe spray wax to kind of work it into that piece-y look."
---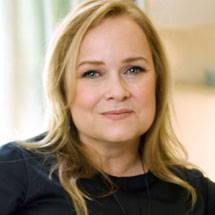 Hey y'all I'm Lisa Martensen, Double D Ranch's hair and makeup "go-to-gal" for nearly 25 years. Ever wonder how we make our models look so amazing? I'm going to share all my secrets with you!