A Look Back at Lake Charles with Tanya Tucker
A LOOK BACK AT LAKE CHARLES WITH TANYA TUCKER
This year, rather than your traditional company Christmas party, the lead ladies of Double D Ranch opted to channel those resources into a "Christmas in September" employee celebration. They chartered a bus full of about two dozen of DDR's motley crew of characters across state lines to Lake Charles, LA, for a concert by the country comeback queen (and our new celebrity BFF), Tanya Tucker!
After a few (very warm) hours of tequila, trivia, and travel, we arrived and poured into the Golden Nugget Hotel & Casino with more garment bags than people. Being that it's akin to a mini-Vegas, our arrival probably wasn't the wildest they've seen, but at the very least, I bet it was memorable.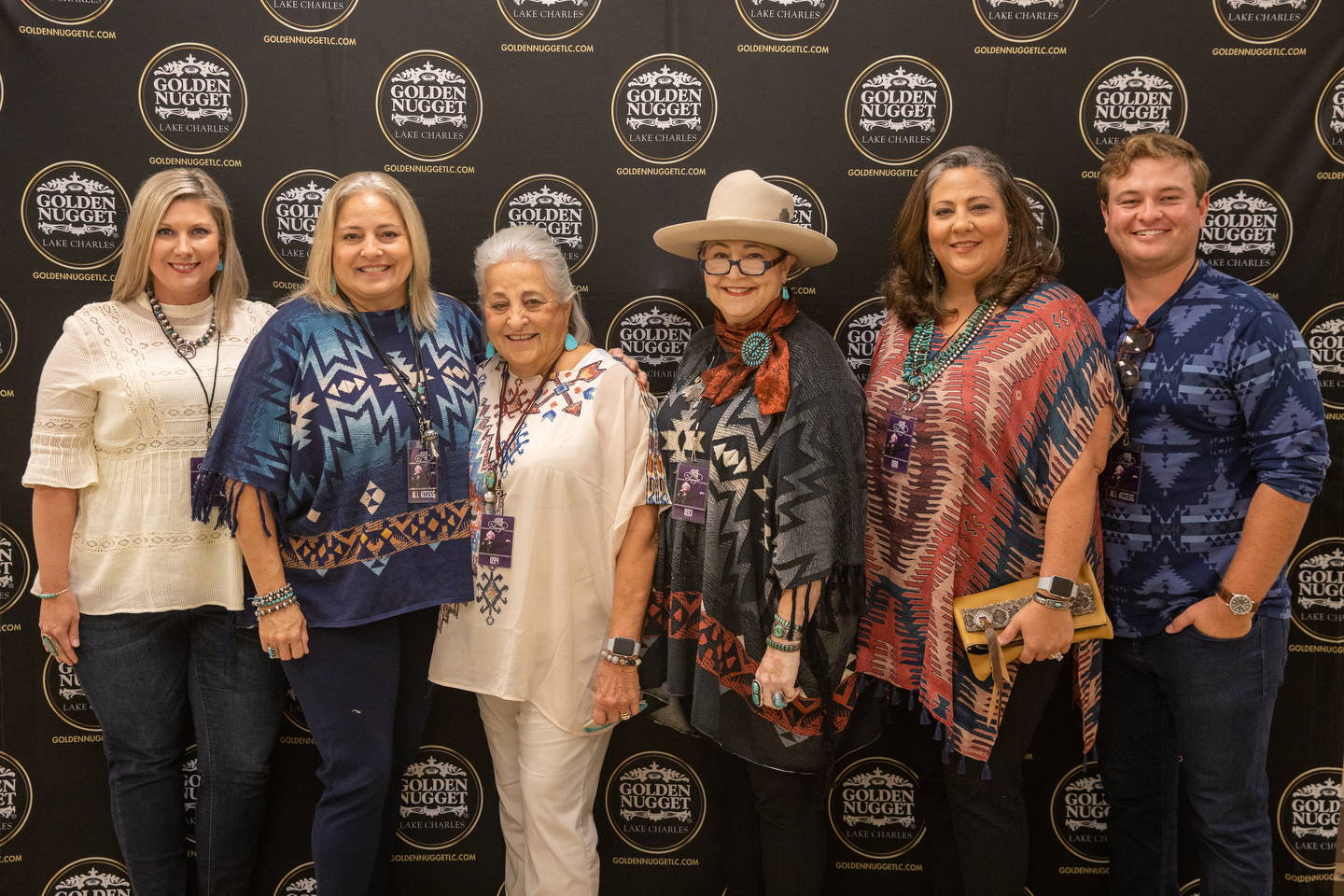 We settled in and reconvened for a late dinner, before flocking to the casino like little country moths to a neon, money-sucking flame, and dispersed to our game of choice.
Friday, everyone was on their own. Some gambled, some lounged poolside, some undoubtedly cried in their pillows as they calculated the outcome of the night before.
But Friday night… Friday night was nothing short of magical. Or surreal. Or once-in-a-lifetime. I could describe it in a million different clichés, and still not quite capture it accurately.
Tucked into the back room of Vic and Anthony's Steakhouse were somewhere just shy of thirty Tanya Tucker fans, all decked out in their favorite DDR. (In fact, when I arrived to dinner before I even reached the hostess stand, she greeted me with "Double D Ranch?" I laughed, "How'd you know?" That's the thing about Double D – you're going to stand out from the crowd.)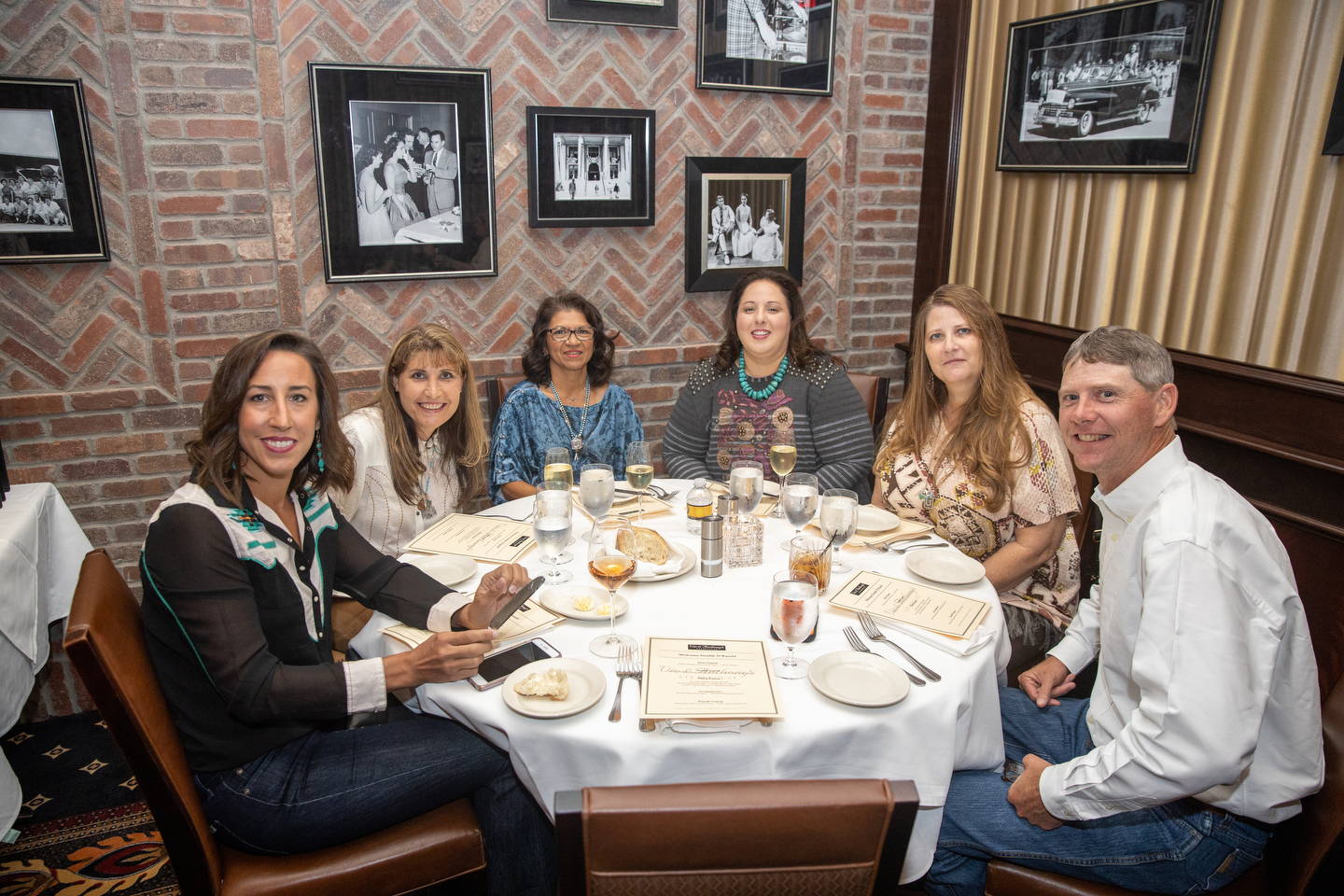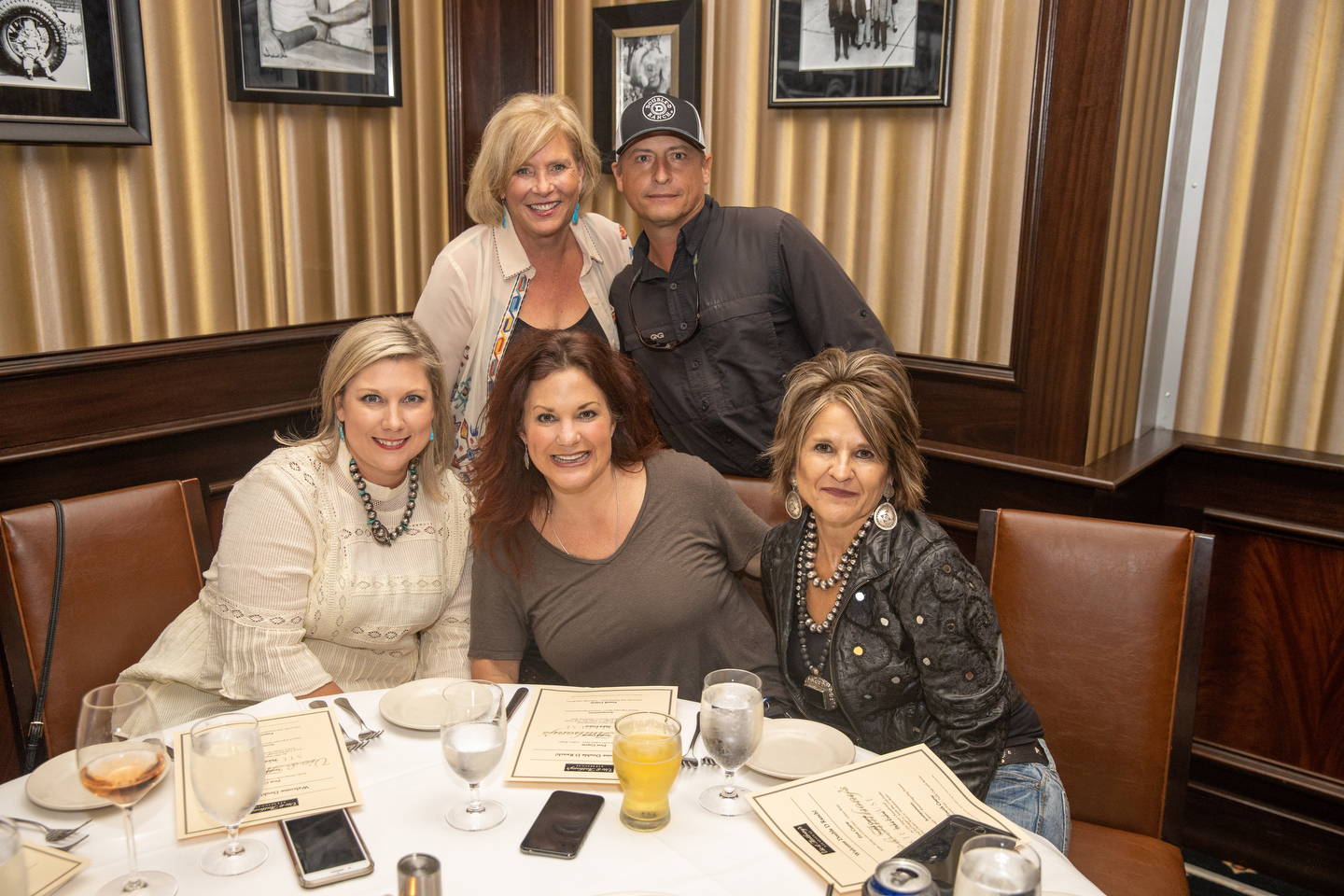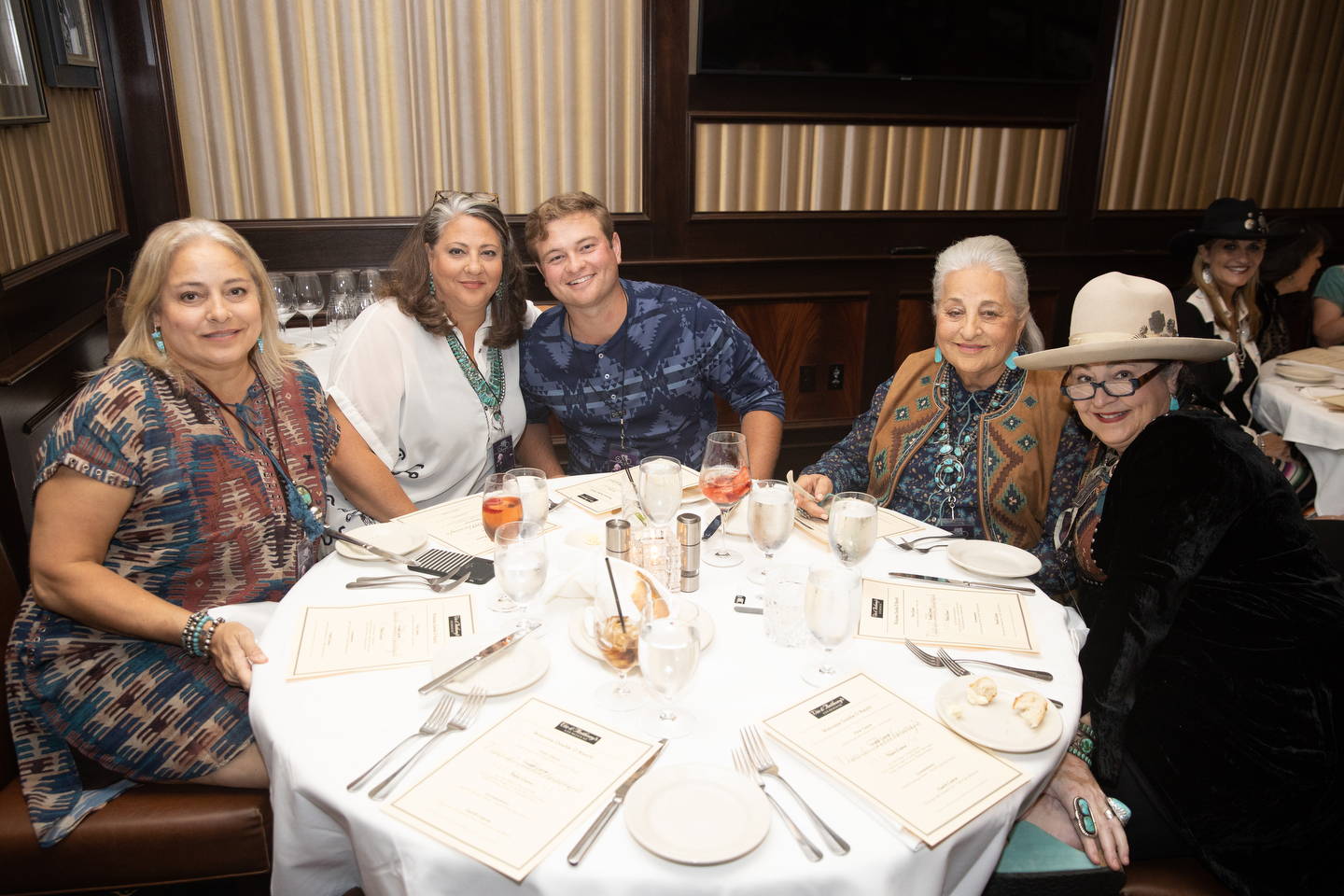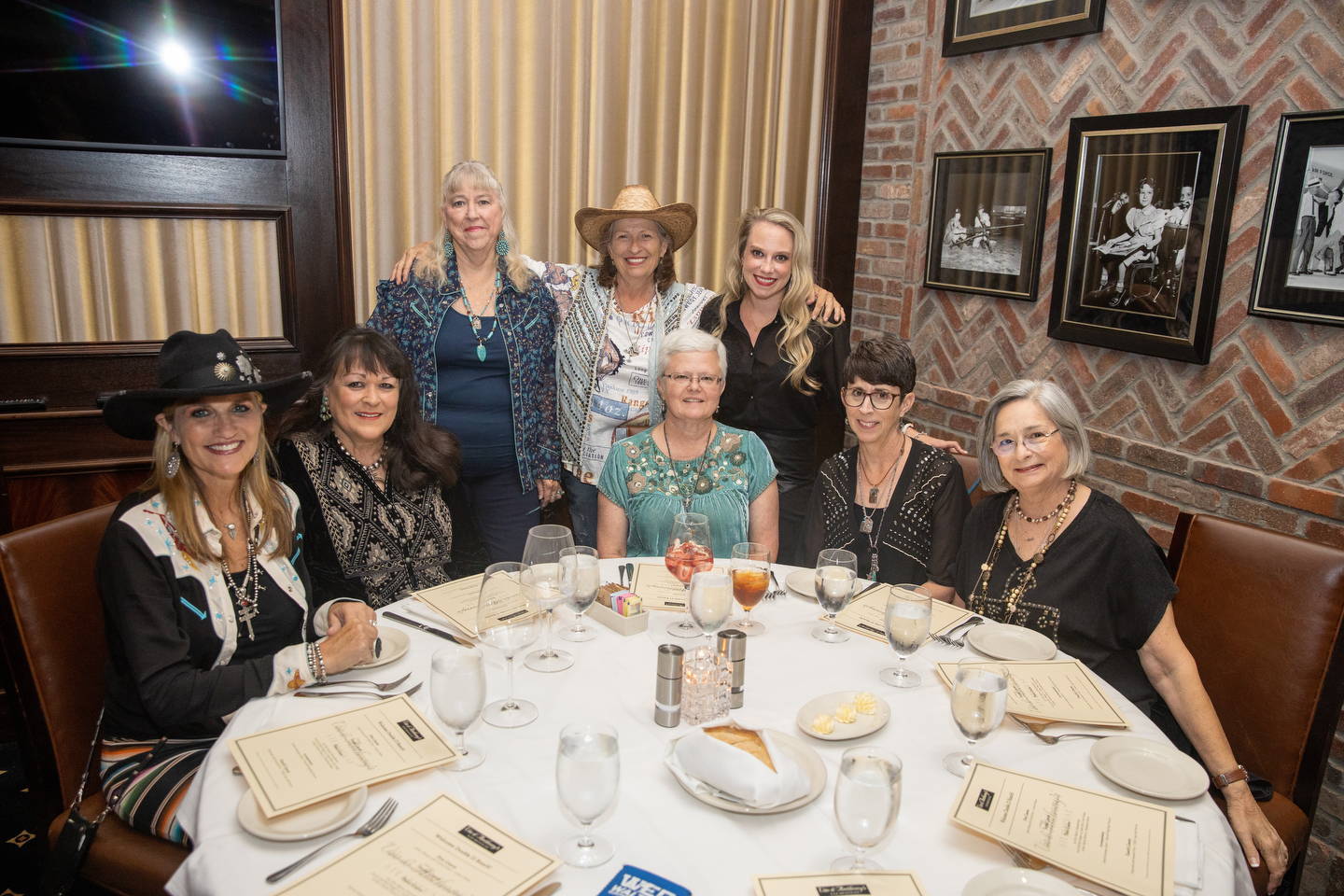 Tanya's longtime assistant and friend, Jodi Joyce, joined us and became the newest member of the Wolf Pack, thanks to the selflessness of Customer Care queen, Kristen Schley, who once again, sacrificed her own personal Wolf Tag.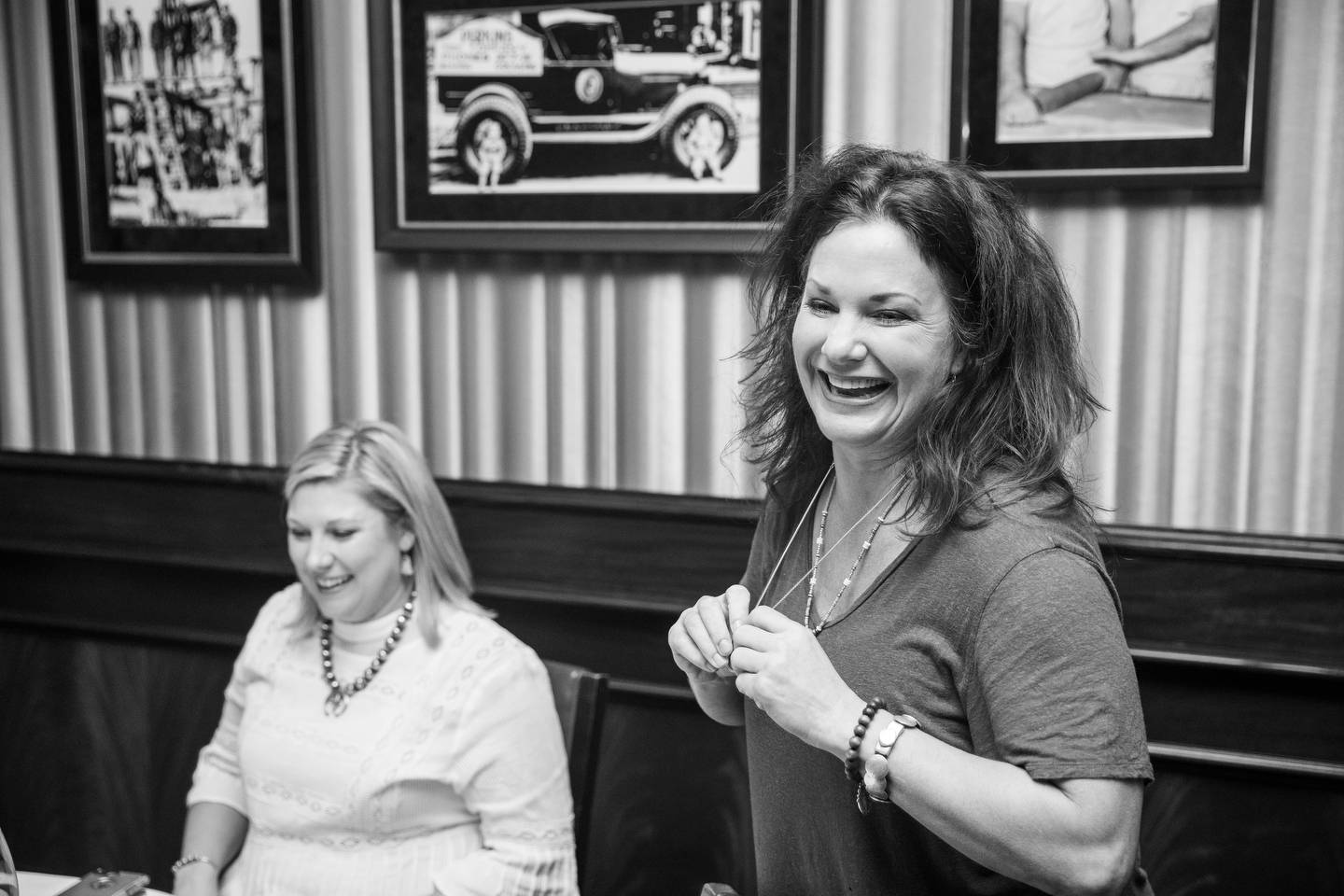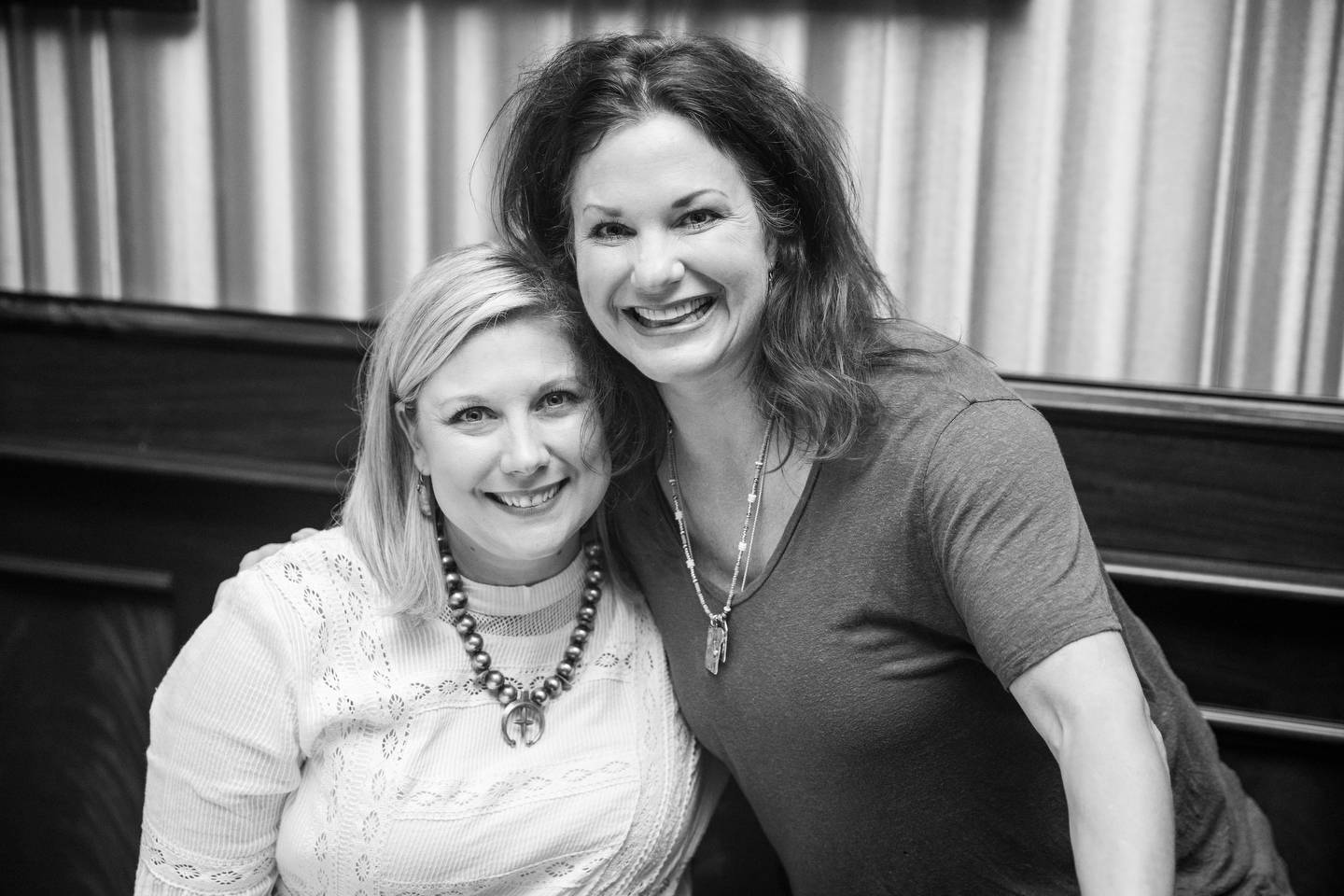 Audrey said a beautiful grace.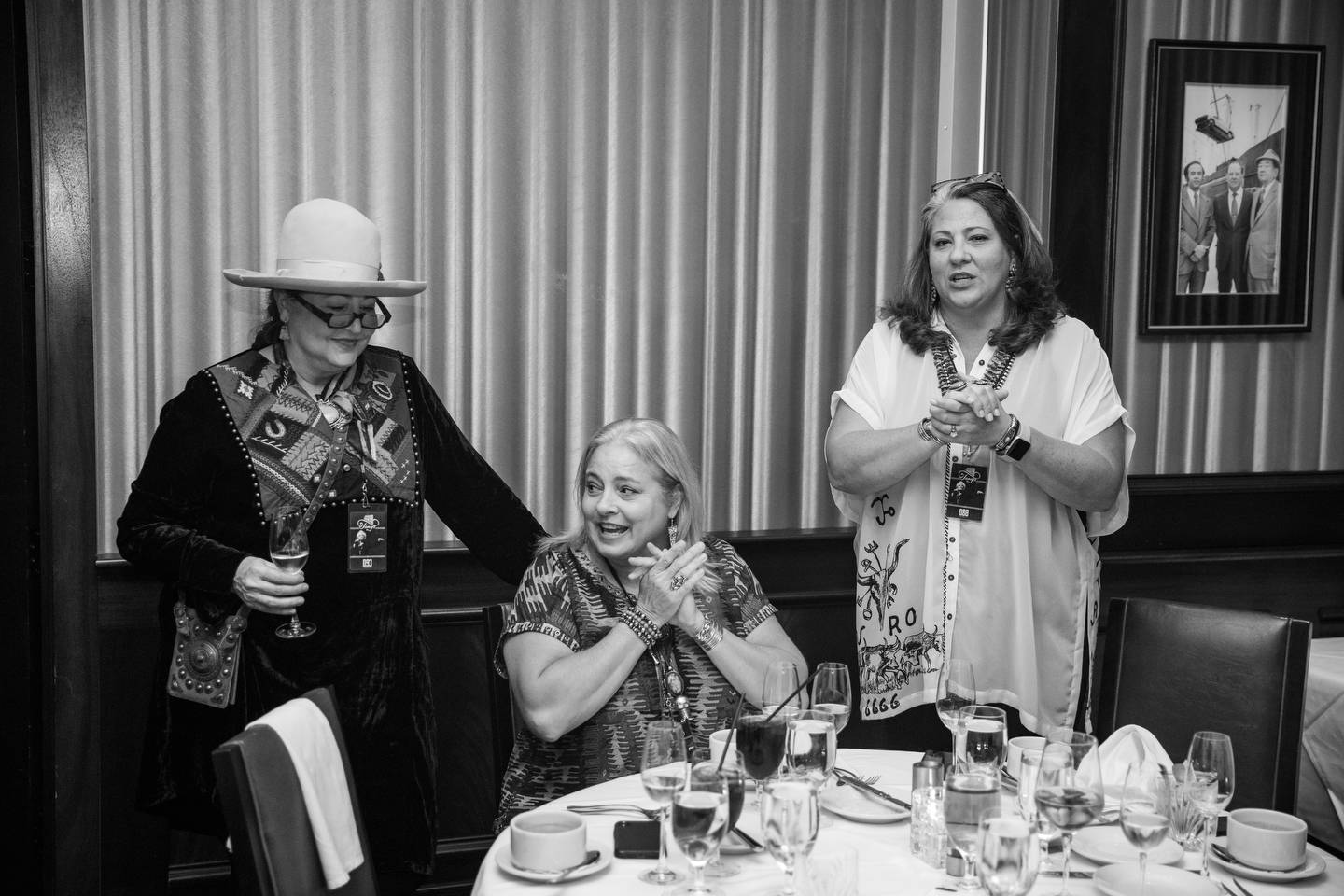 Between the first and second courses of an absolutely decadent meal, we celebrated the team members who have been with Double D Ranch for 25 years or more: Doris Loredo, Vickie Sobotik, and Susie Eggemeyer.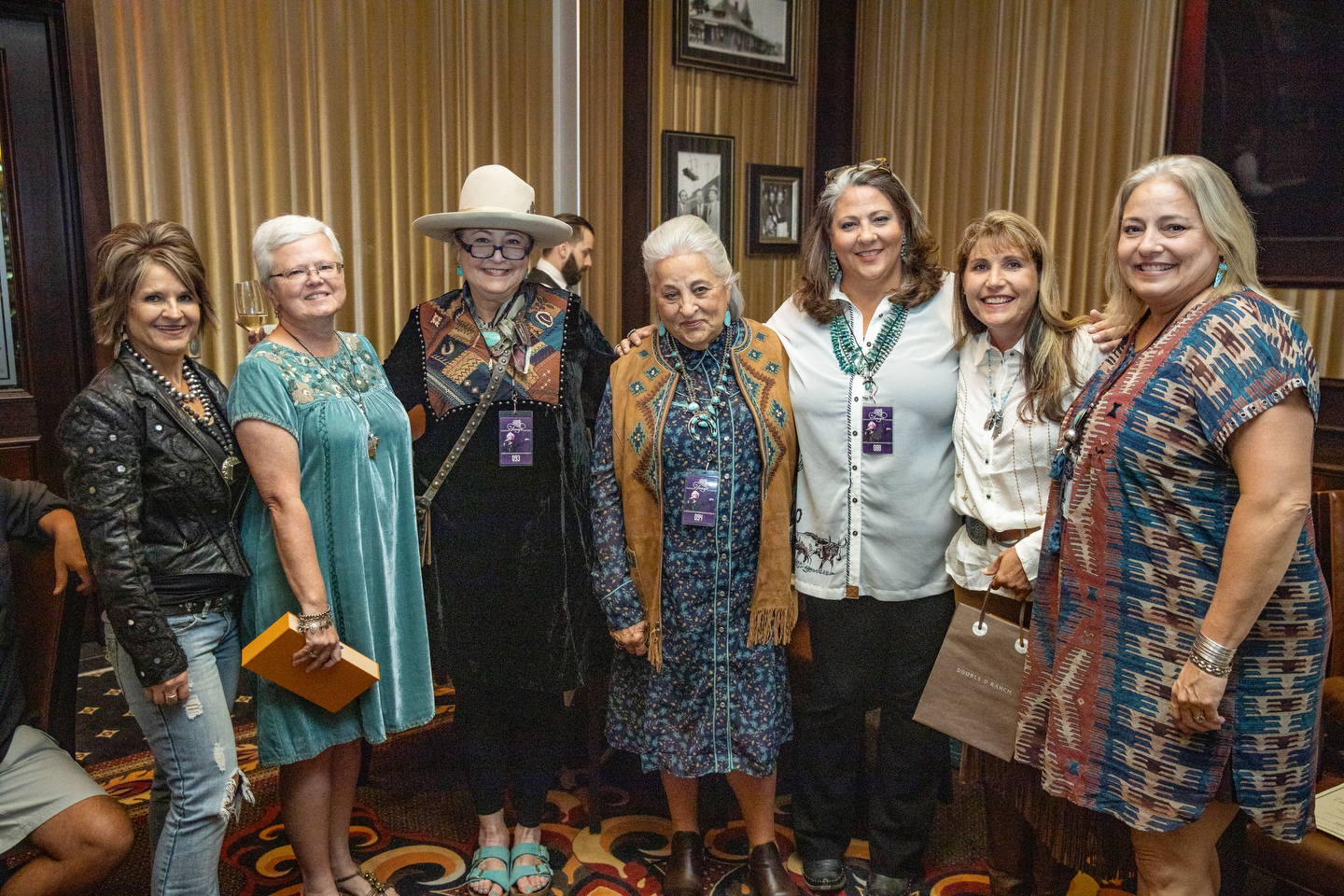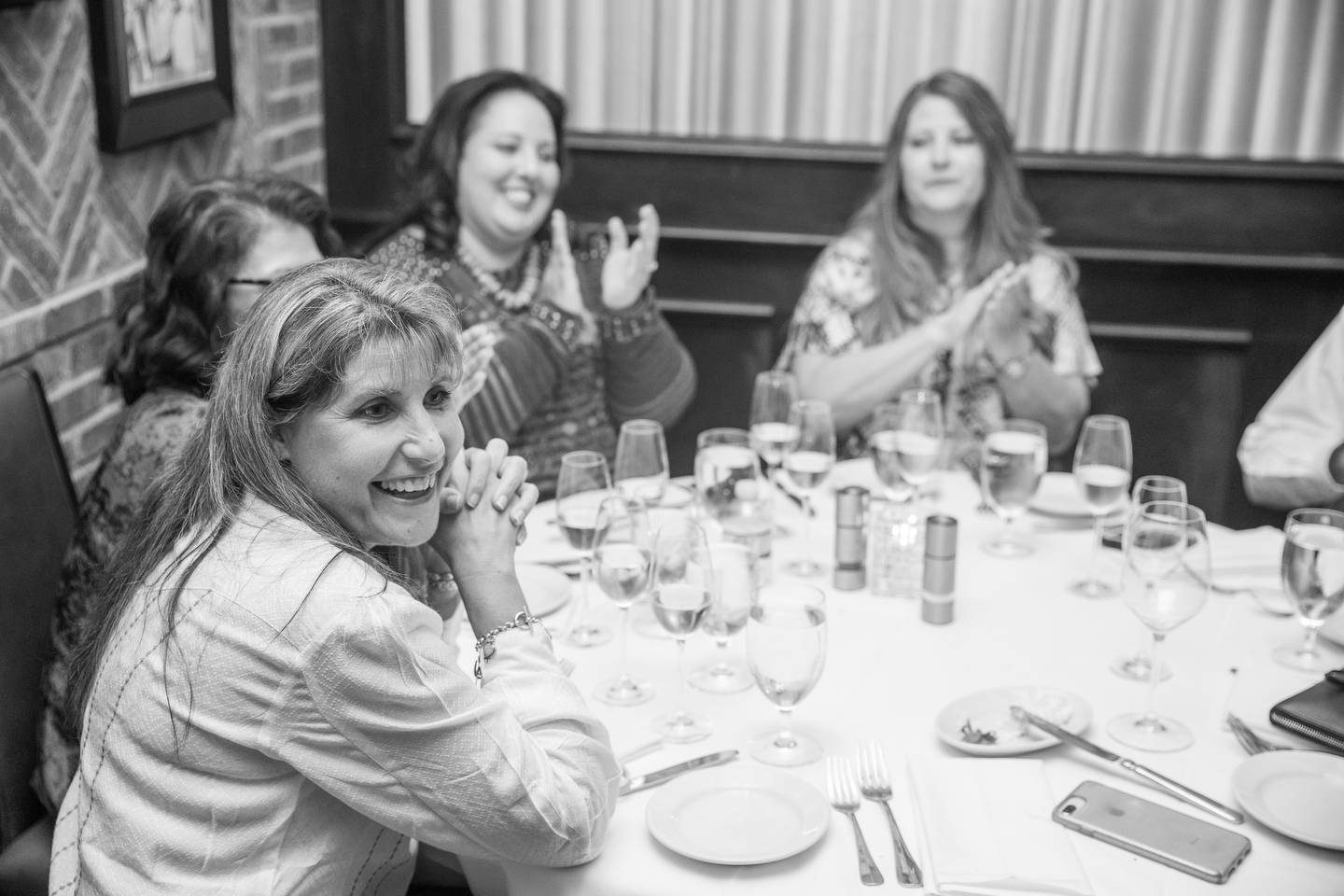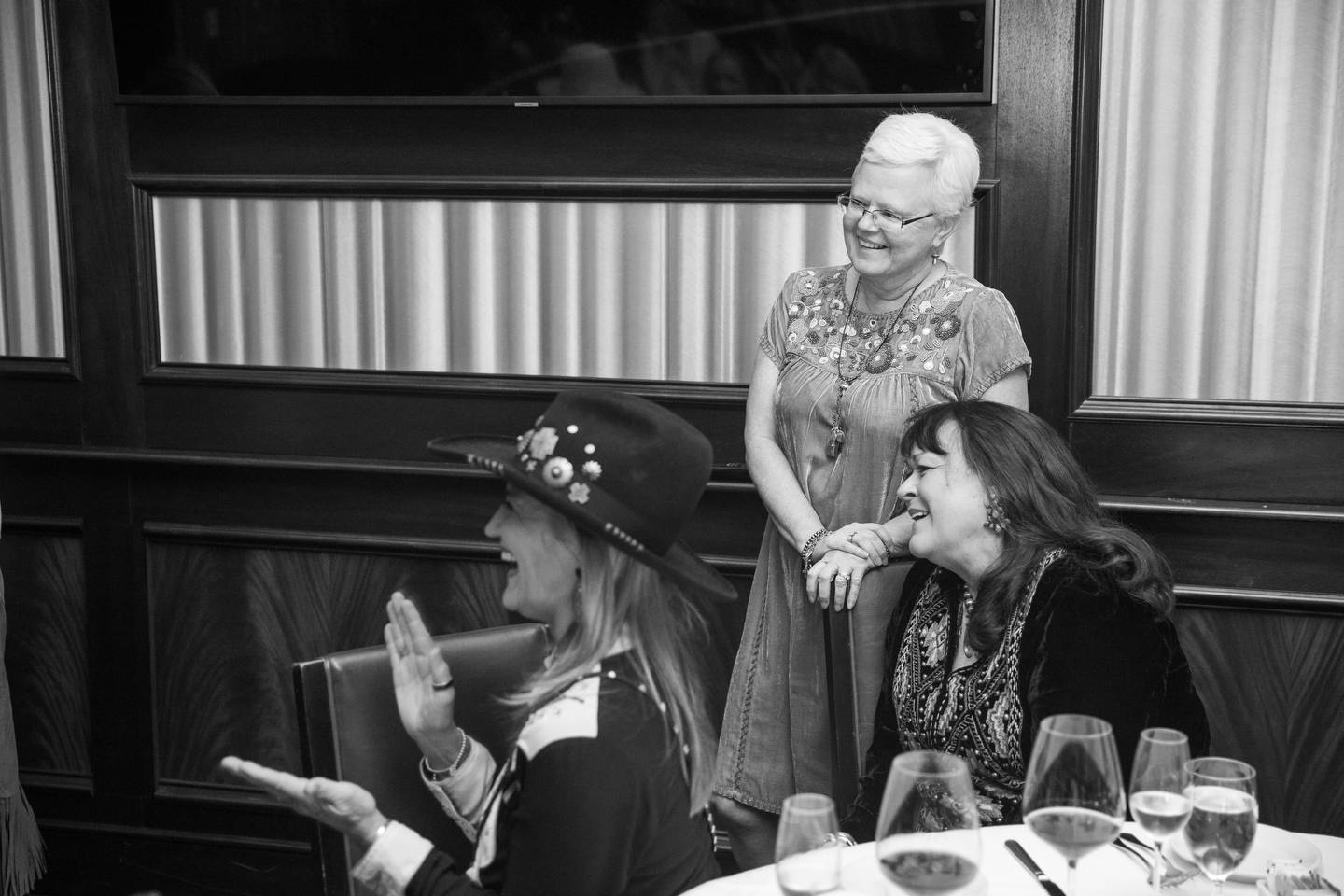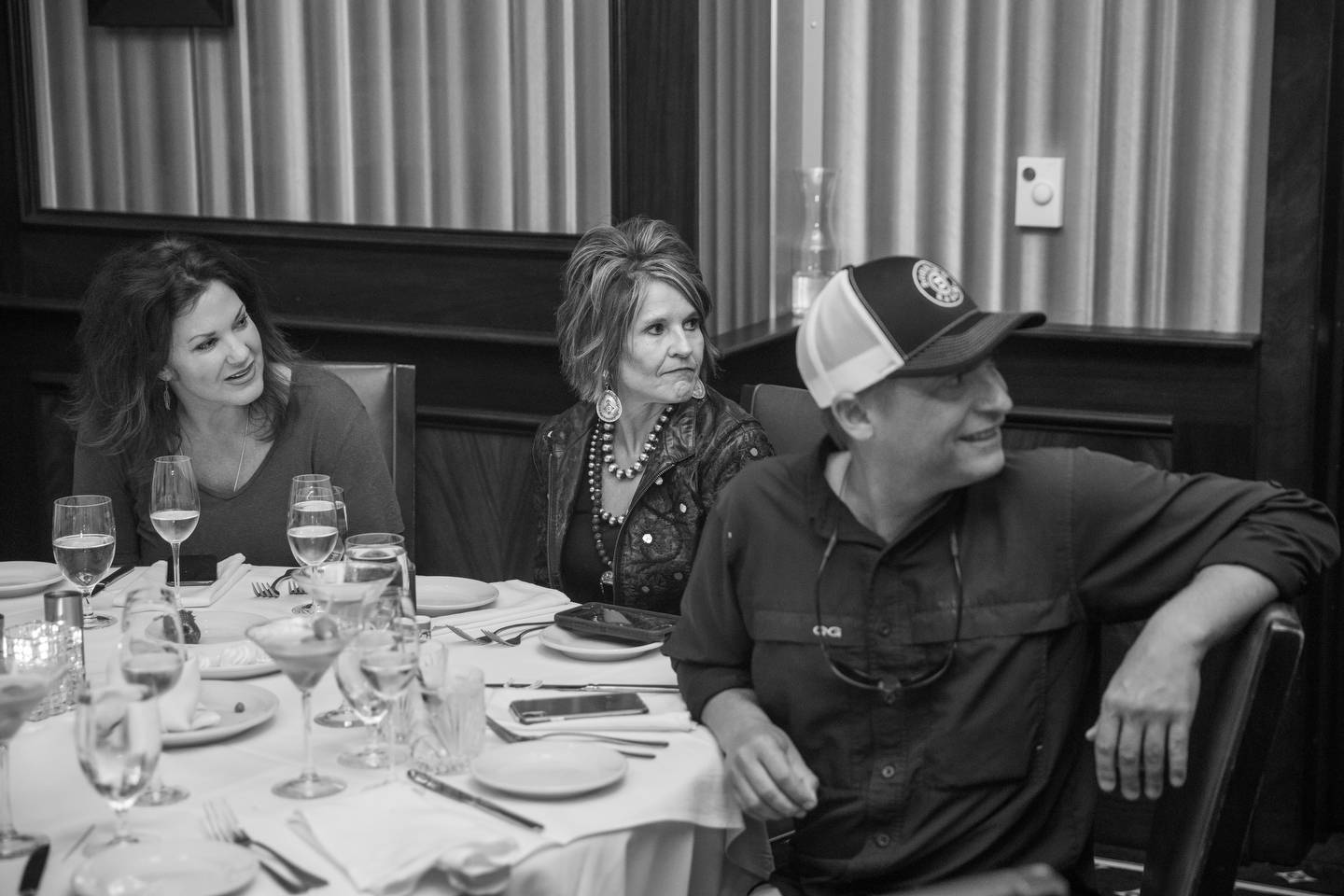 Between entrées and dessert, we heard from Cheryl McMullen, the brilliant mind behind the beautiful designs we've all come to cherish and covet. In a brief but moving speech filled with gratitude and glory to God, she reflected on the journey, the struggles, and what she thinks started it all.
"I played with Barbies until a really uncomfortable age," Cheryl said, met with laughter. "No, I mean, truly. Like, well into junior high."
And then her tone shifted, and her voice cracked.
"And but by the grace of God, here we all are, all these years later," she said, fighting tears. "We're about to go see the Tanya Tucker perform, and she'll be wearing our clothes on stage. We've come a long way, and it's still like I'm dressing my very own, real-life Barbie."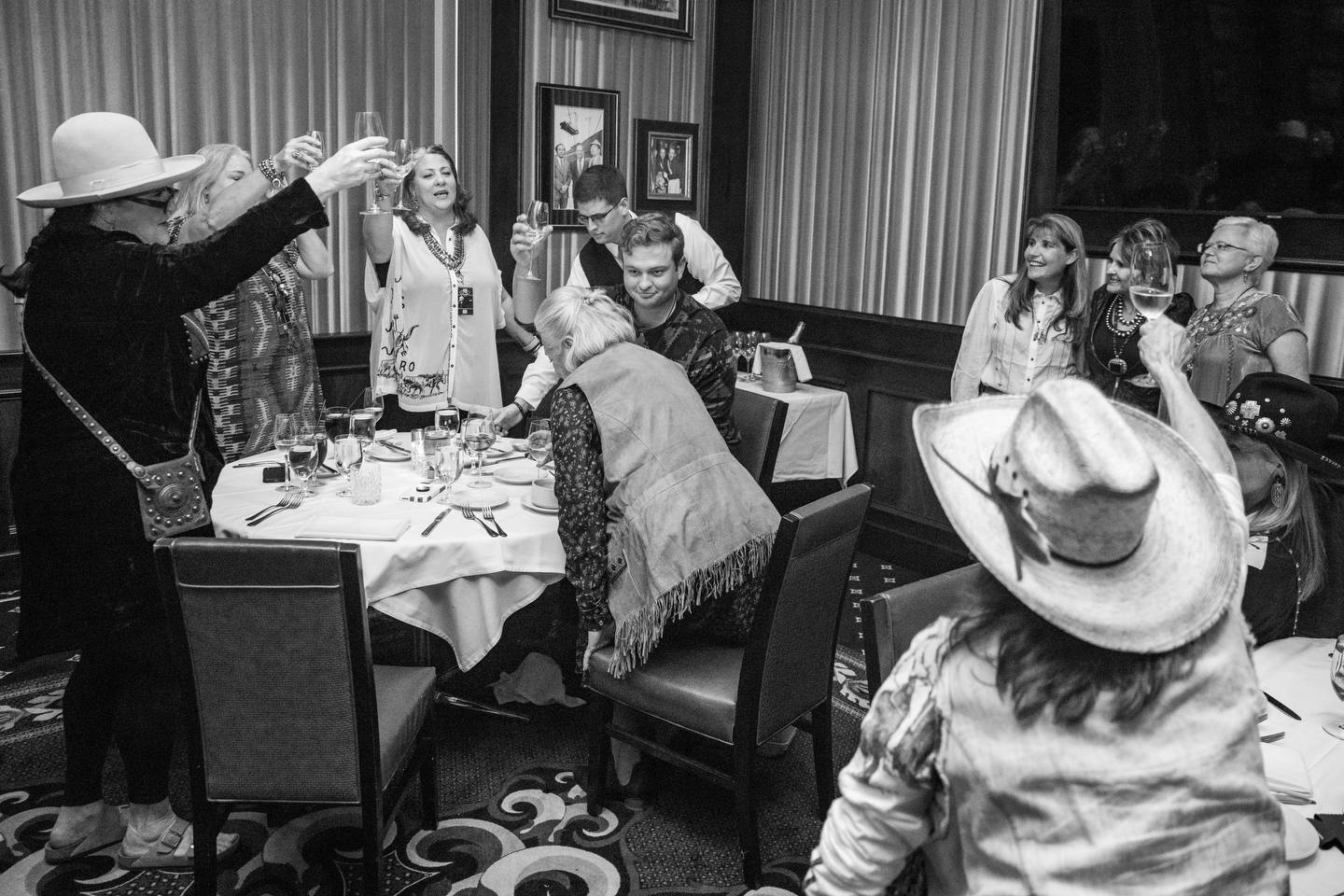 After the tears and toasts were done, and the enormous slices of mouth-watering cheesecake were devoured, we spilled out of that back room, about 30 strong, and sashayed our way out of the restaurant, dressed to the nines and on a mission. (You can imagine what a sight that was to behold for the average diner!)
Settled in our seats, this is what we were here for! (And probably what you're really here for, too.) Tanya Tucker time!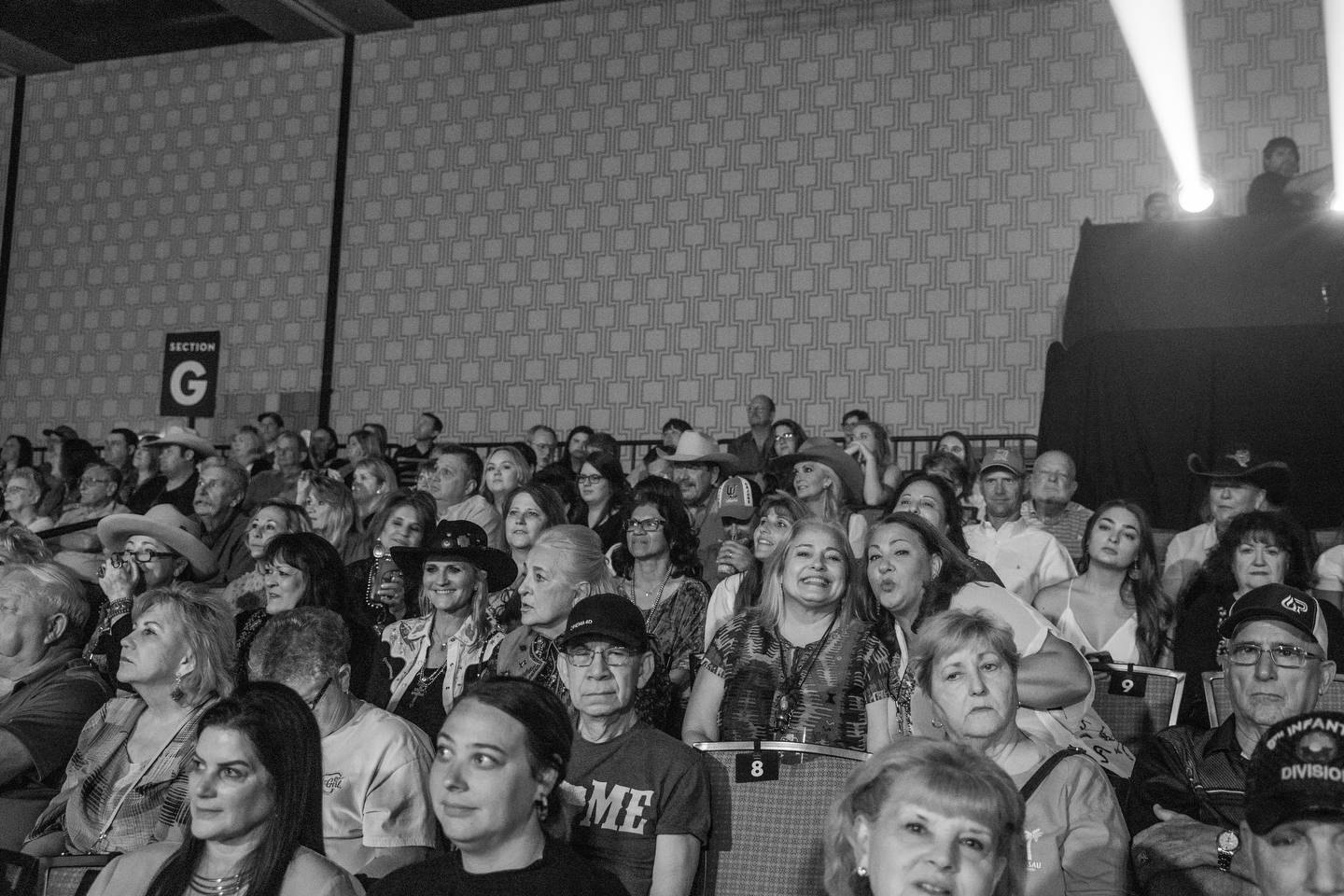 She took the stage, looking like the rock star she is, with her platinum-and-pink hair, in her Twisted Western Suit and Ol San Antonio Rose Boots. As you might expect, she was greeted with roaring cheers -- none louder than the super-fans in Section H.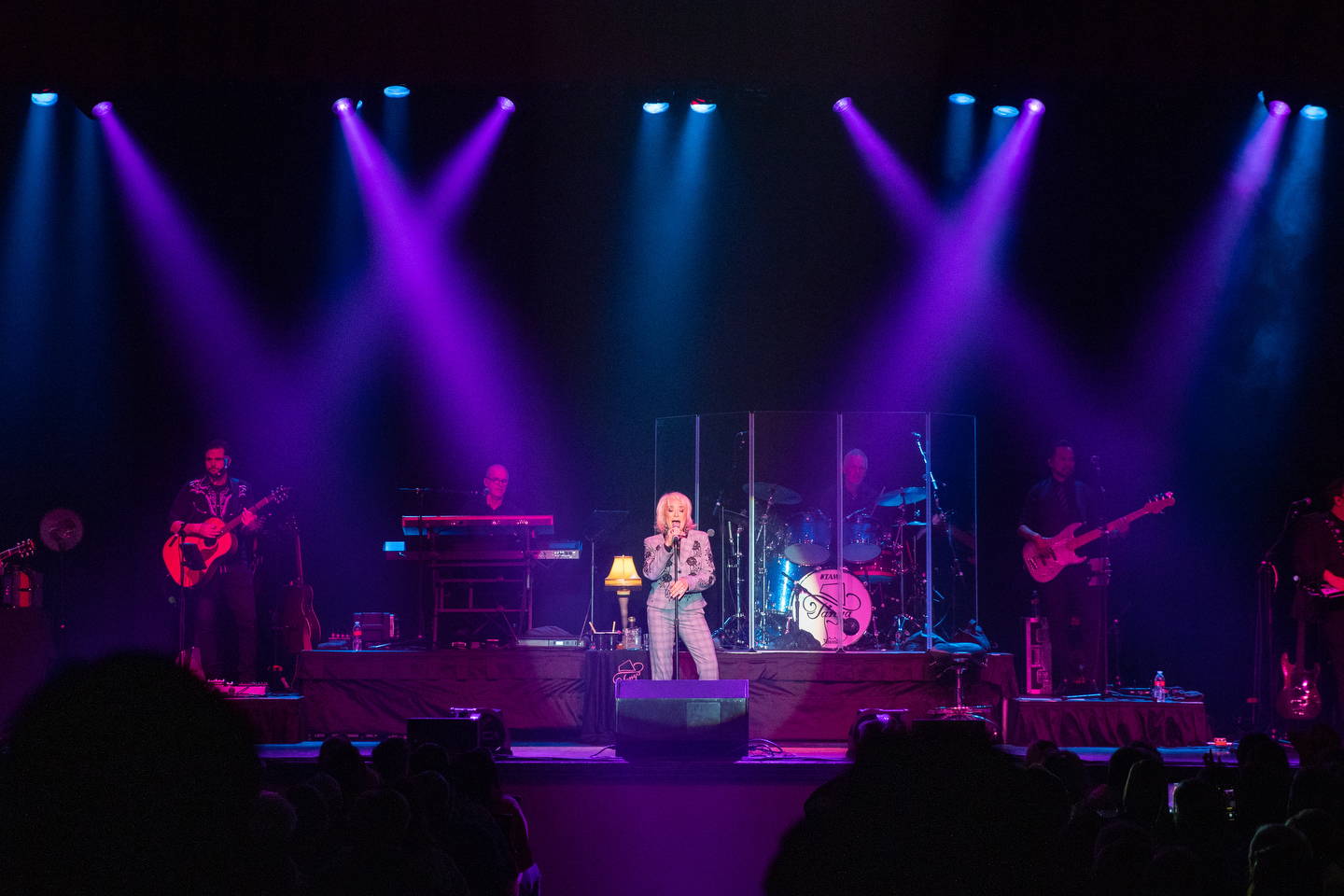 We swayed, swooned, and sung along as she mesmerized us with her signature voice of honey-coated gravel. She sang some new songs and some old songs, and at some point shed her jacket to reveal a black lace top over a camisole, and lamented the fitted look during a show break.
"It's hard to sing your guts out and suck them in at the same time!"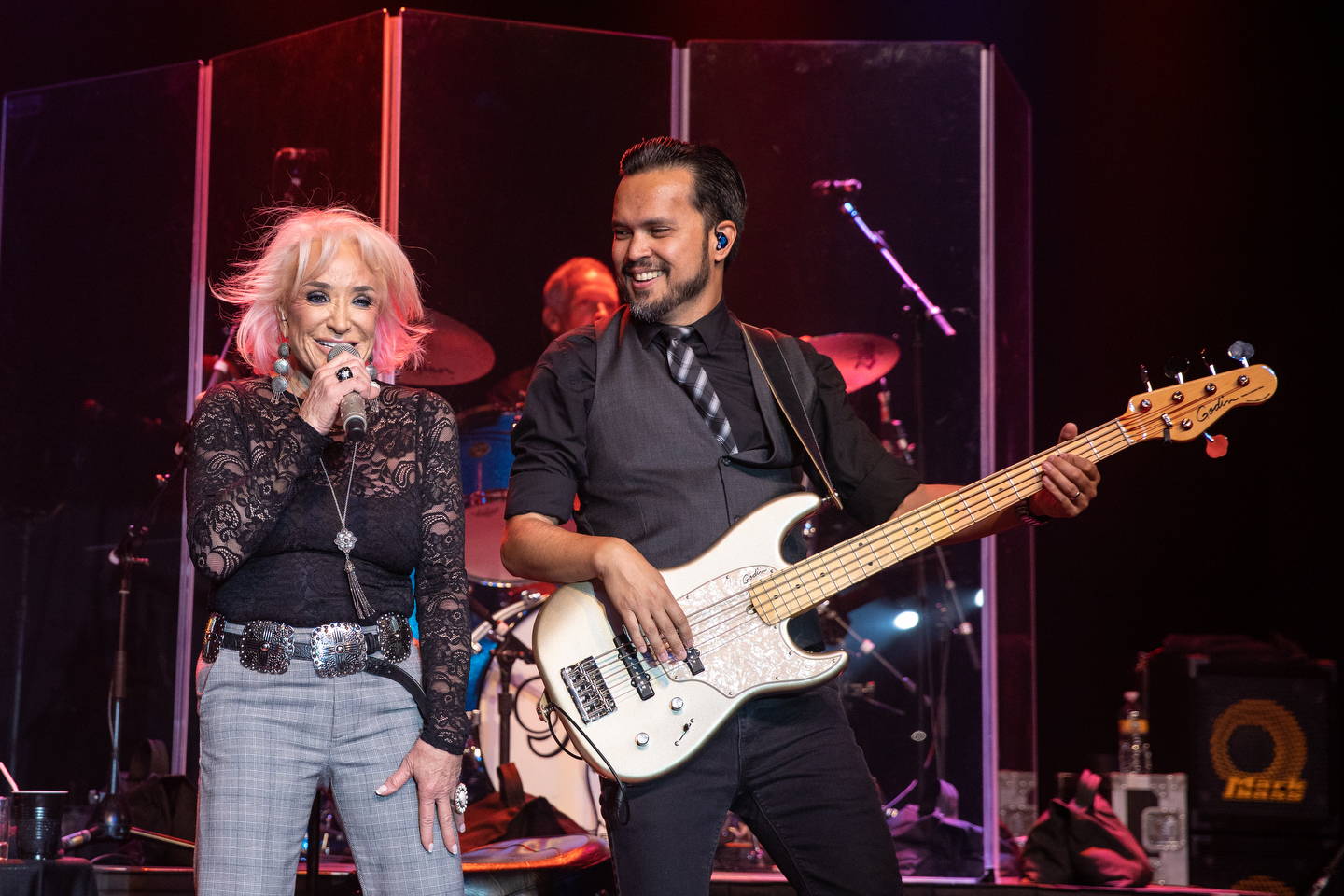 Prior to Sparrows in a Hurricane, she paused. While she joked that marriage wasn't for her, she did acknowledge the love of her parents, and their role in her life.
"My dad was my manager, he managed me for a long time. And Mom managed us all," Tucker said, to both laughter and applause. "She had a strong, silent streak. I don't have that."
Well, that certainly struck a chord with us. Anyone who knows us knows that's Momma Margie McMullen.
**I have to chime in here, in first person. I originally met Margie at a content planning meeting in July. Over the course of the 9-hour session, she chimed in maybe two or three times. It was apparent the confidence she had in her three very capable daughters, but it was indescribably palpable how significant her presence and approval were. I feel sure that if she had said "no" to an idea, that would've been the end of the discussion.**
About midway through her set, Tanya swung her leg up on a stool (she's quite limber for her age!) and told the crowd about Double D Ranch.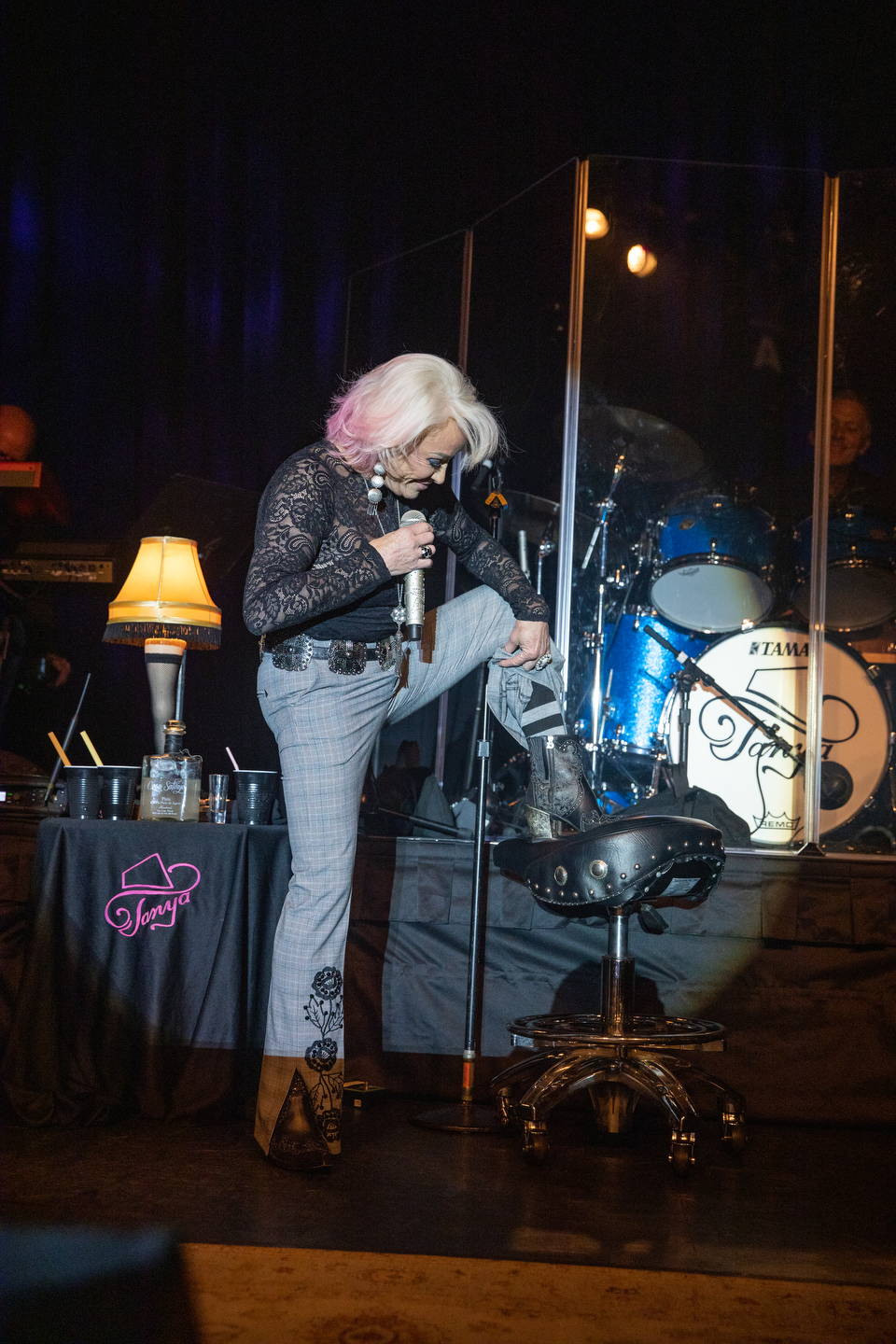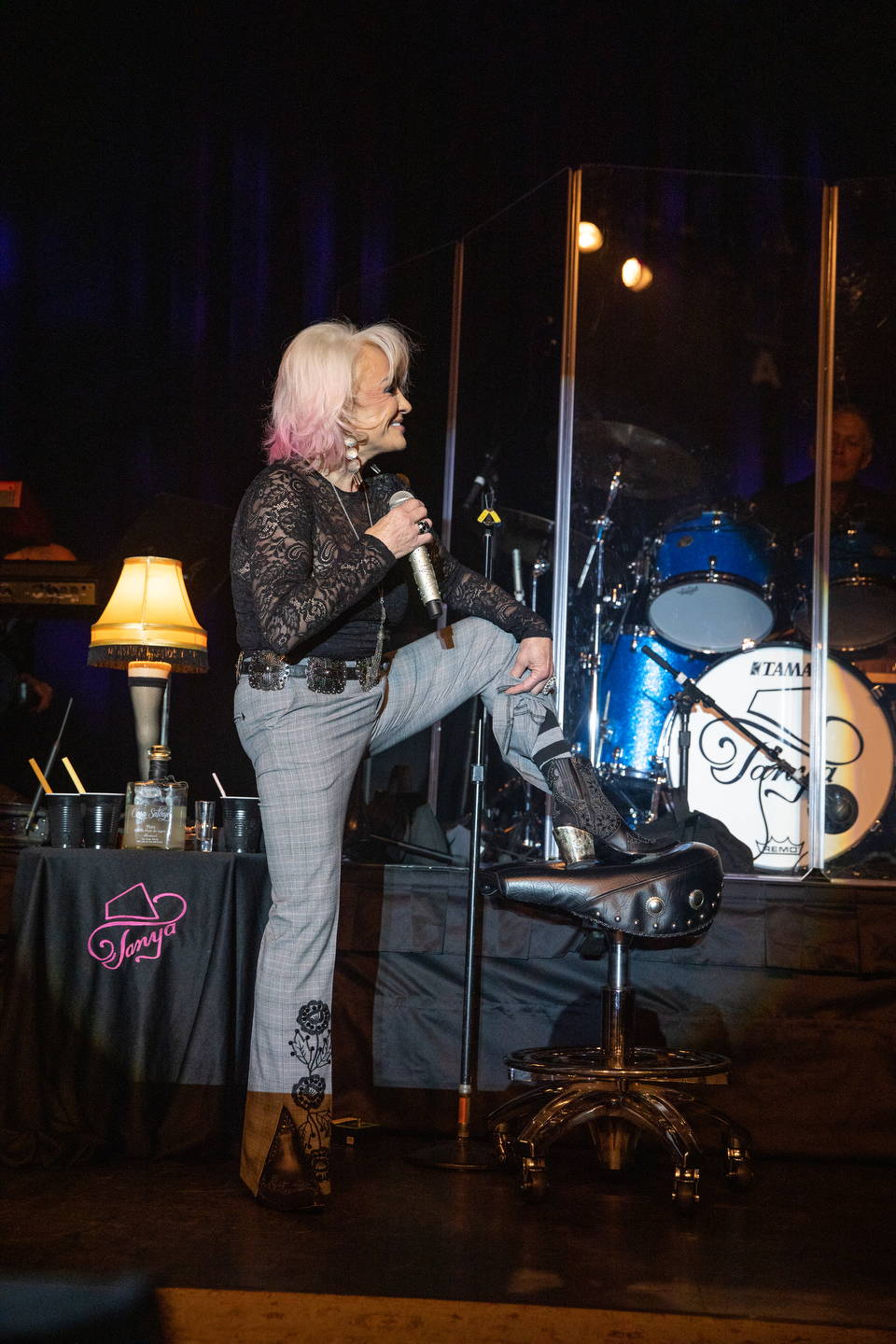 "I love my Double D Ranch, look at this!" she said. "And I love the people behind it! I went to their store, in what I keep calling Dwight, Texas, but is actually Yoakum, Texas. The clothes, the boots, the people, y'all, it's great! I love it!"
She ended the show on Delta Dawn, to a full-house standing ovation.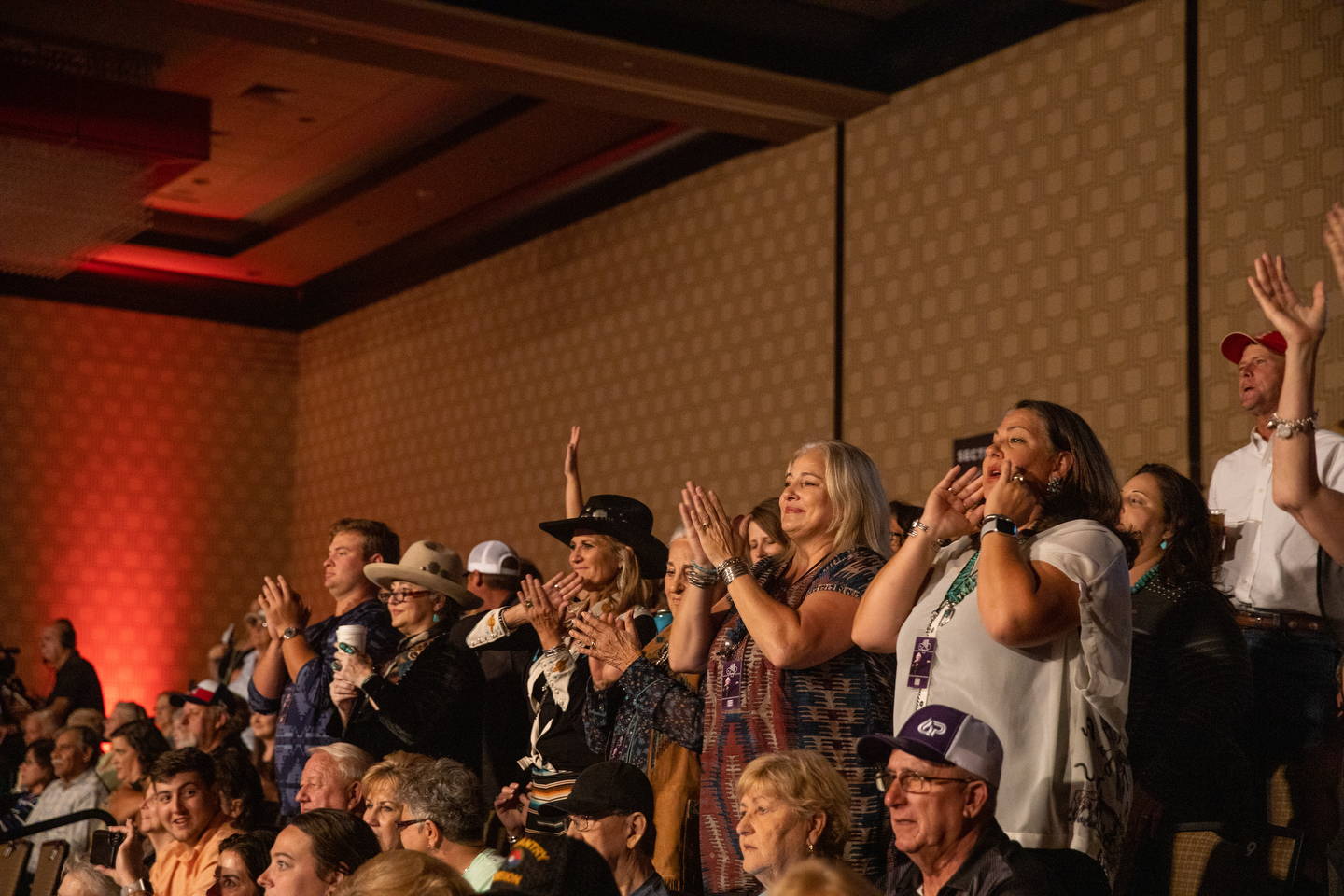 The next morning, we got on the bus with empty wallets, full hearts, and a memory of a lifetime.
---
CRAVING THAT TANYA TUCKER DDR LOOK?