Shoutout to the Scout
As we approach the 30th Anniversary of Double D Ranch, we must admit we're getting a little bit nostalgic. We're reflecting on our meager beginnings and mindfully appreciating our growth and longevity.
Three decades is roughly the amount of time it takes for a wave of fashion to reemerge. (If you've been anywhere near a college campus lately, you surely know the 90s are back with a vengeance.) While we certainly aren't aiming to revive all of the looks from our earliest collections, there is one piece that has stood the test of times and warranted a reinvention.
Our first iteration of this jacket was in 1992. It was simply titled the Scout Jacket.
"We had no idea at the time there would be more than one," said Cheryl McMullen. "We didn't know we would be bringing it back, year after year. It was when we designed the versions that followed that we started naming them more specifically, like the Canadian Scout, and the Calamity Scout, and this year's Alamo Scout. But in 1992, it was just the Scout."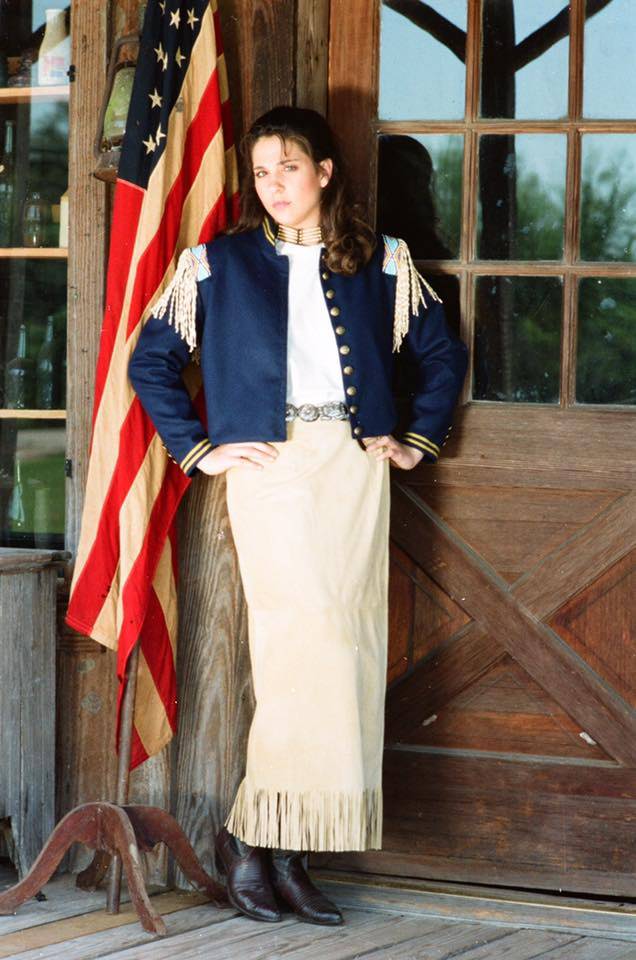 The Canadian Scout jacket, from the fall collection of 1993, is arguably among the most recognizable. It was modeled for the catalog by our very own Audrey McMullen Franz, in one of the most iconic photos DDR has ever taken, on the ranch of Linda and Travis Marks, alongside one of their legendary longhorns named Diamond.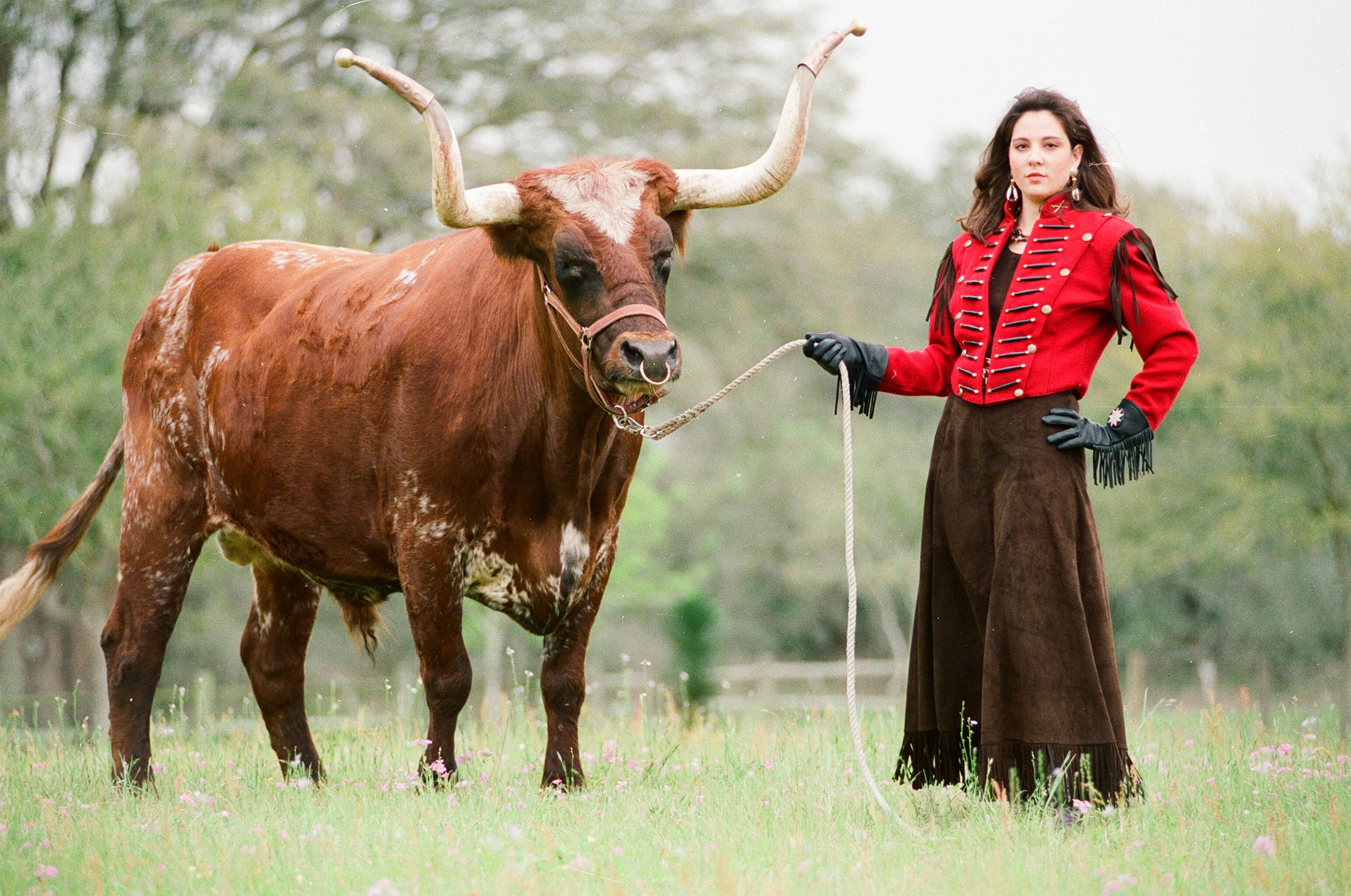 In the moment, we were aware how fortunate and honored we were to have such a photo opportunity. What we couldn't have possibly known at the time was the impact that both the photo and the jacket would have on the Double D legacy. To this day, customers and retailers alike reference that photo and declare the Scout Jacket as among their favorite DDR pieces of all time.
Over the years, we've recreated it time and again. It's always stayed true to its military aesthetic. A structured cut -- sometimes cropped square to the waist, sometimes tapered to the hip. Sometimes a short stand-up collar, sometimes no collar at all. But the Scout Jacket has always maintained a full button placket and a soldier's shoulder with fringe.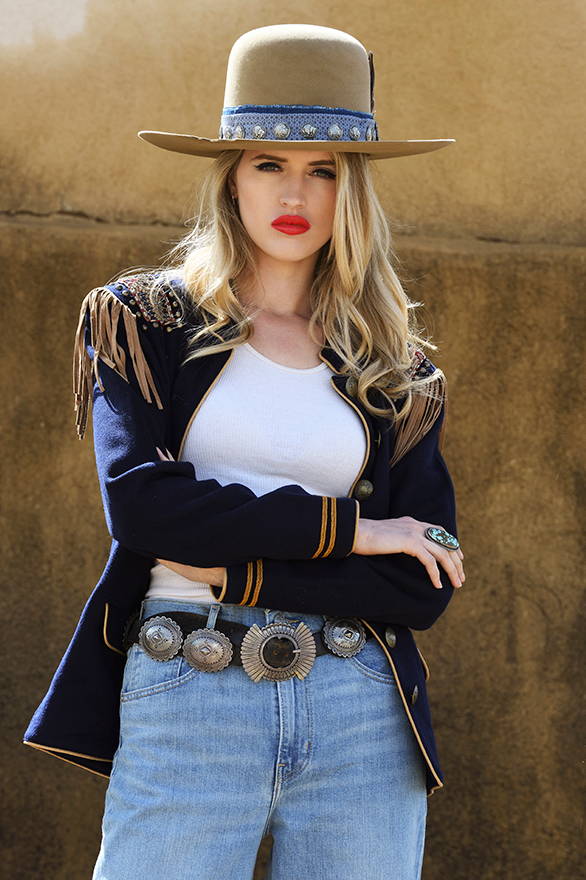 We left it alone for a few years, but we reimagined it this fall for the Cattlemen Collection with the Alamo Scout Jacket. It's a longer version, with a modern tailored fit, but it encompasses everything you've come to love about a Scout Jacket – strong structure, striking piping, and bold golden buttons from top to bottom. And it's been as popular as the very first version.
We can't explain it -- we've designed a lot of "collector's jackets" over the years -- but somehow the Scout seems to stand in a category all its own. So, ya know… Get yours and soldier on!