A "Giant" InVESTment
The market for screen-worn garments has always been a lucrative one. People are dying to get their hands on the regalia donned by their favorite leading men and ingénues, especially those who are since deceased.
The vest James Dean wore as Jett Rink throughout much of the film, Giant, was as symbolic as it was iconic. It really signified the disparity between the "haves" (the Benedicts), and the "have nots" (their ranch hands). With its missing buttons and being tied together by twine string, it was a testament to Jett's resourcefulness and accepting of his rank. (That is, until he was willed a small plot of land by Luz.)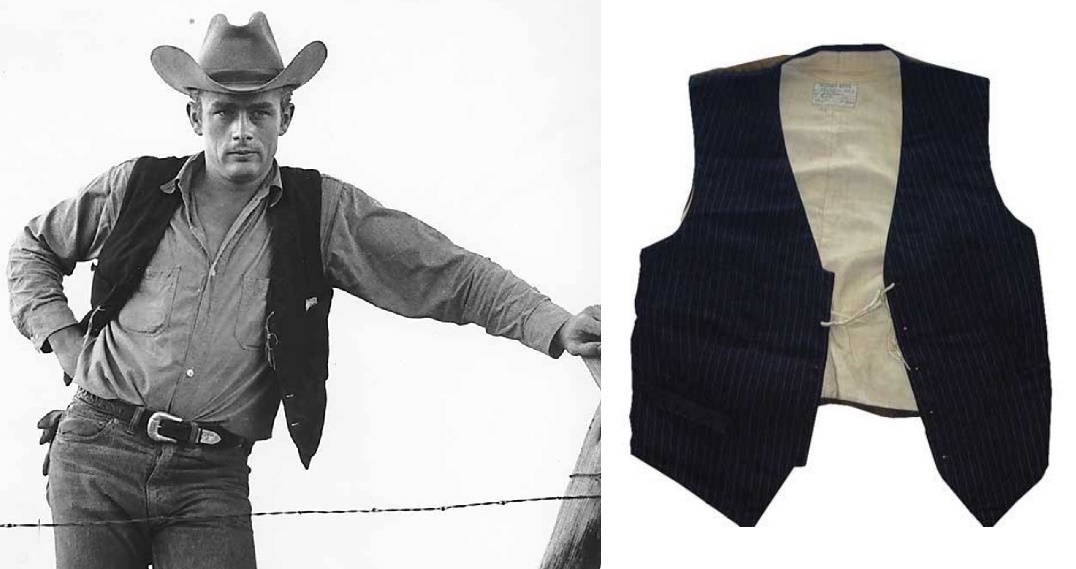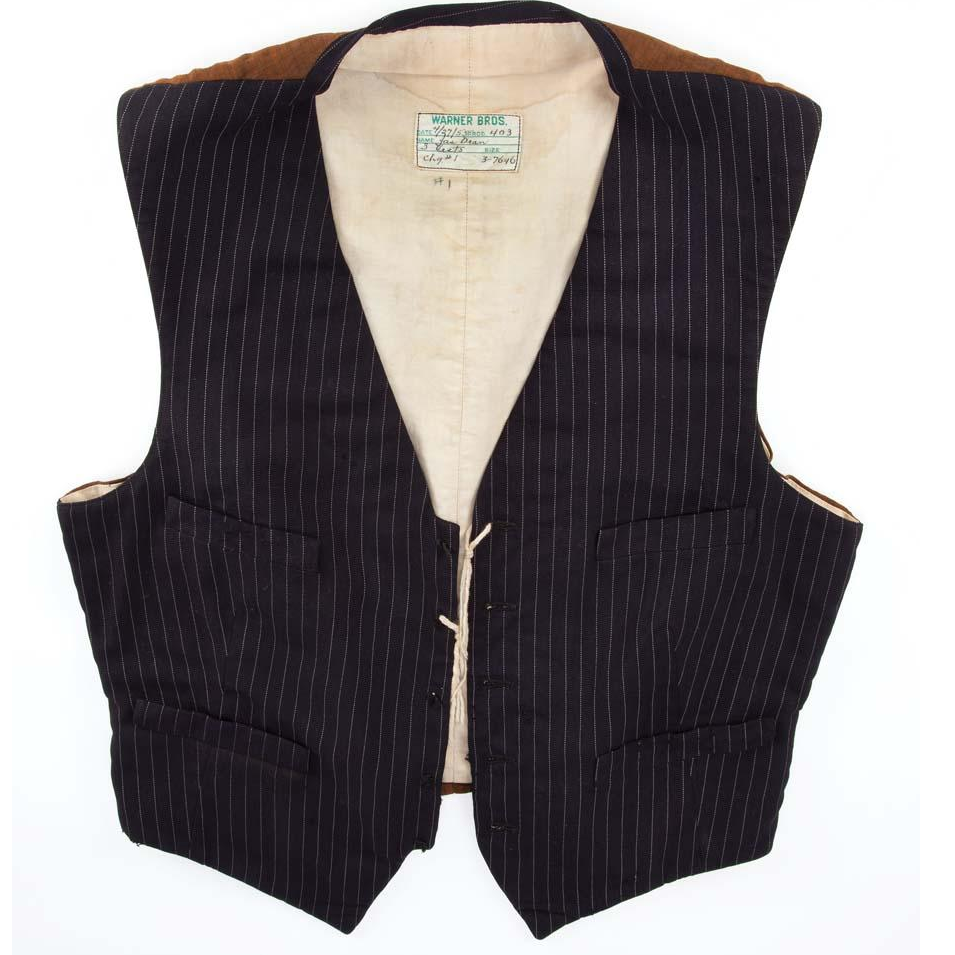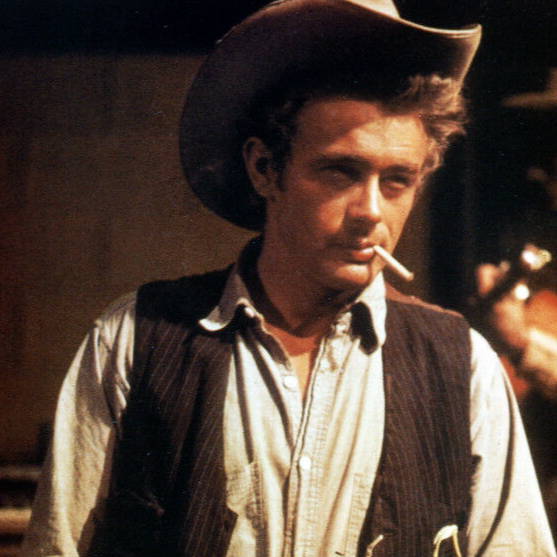 The black pinstripe vest, with five button-holes and four frontal pockets, still bore the handwritten inscription from Warner Bros. declaring it a dated costume piece for, in their short-hand, "Jas Dean, 4/27/55". The garment sold at auction in 2011 for $13,000.
James Dean's "Jett Rink" Lee Rider jeans also sold for a staggering $35,850.