Women of the Wild West
The conditions were decent, the wages were good, and above all, women were center stage.
In terms of equality, Wild West shows were lightyears ahead of their time. For starters, the women were paid the same as the men, which still isn't even the norm these days. Additionally, while there weren't as many spots for them on the cast, women had the opportunity to perform as top-billed leading ladies and characters who were every bit as skilled, memorable, and important to the show as the males. Centuries later, you still hear stories of Annie Oakley's sharp-shooting or Calamity Jane and her daredevil ways, right alongside the tales of Buffalo Bill Cody.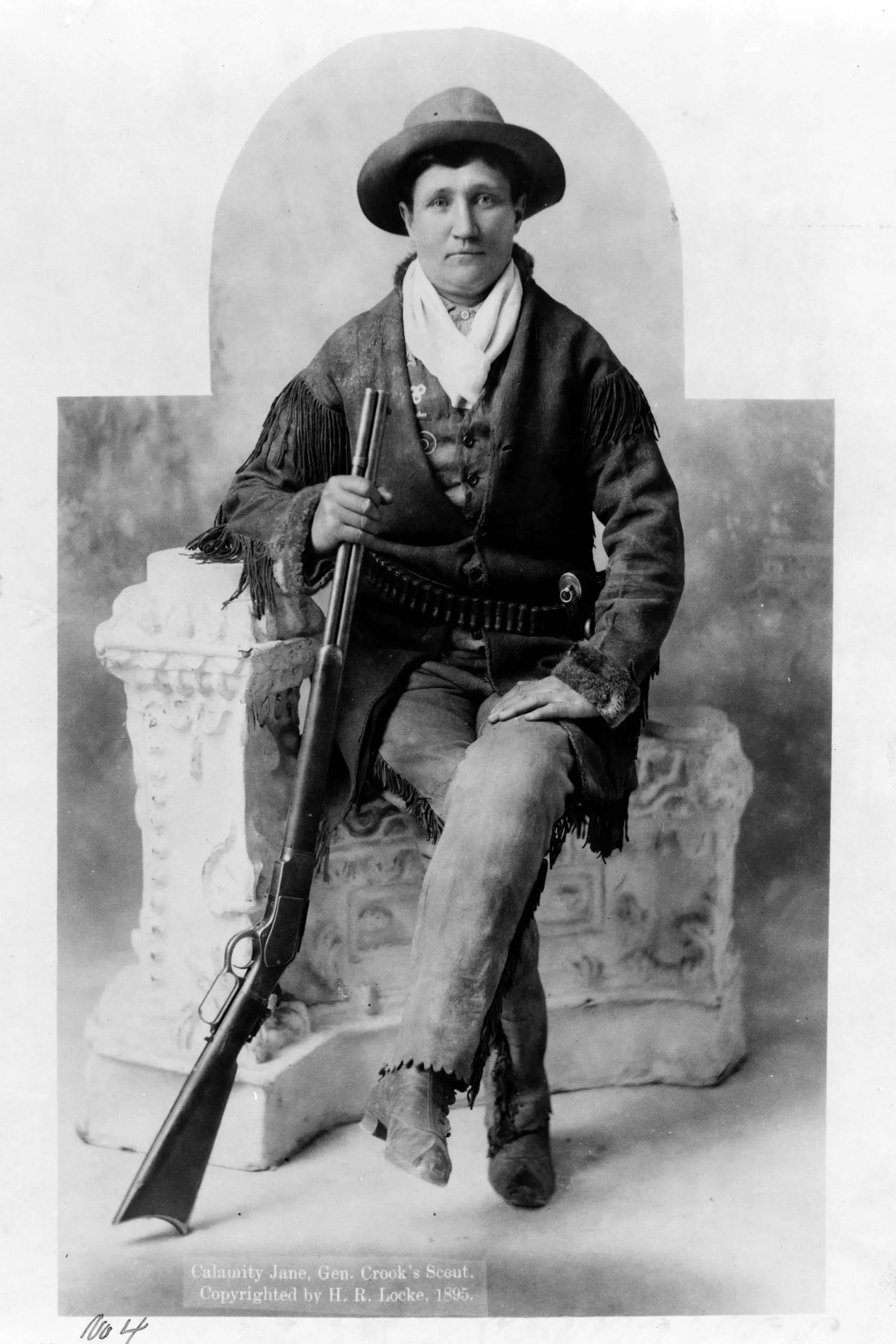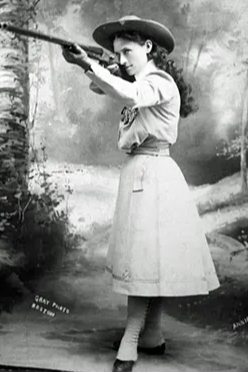 Left: Calamity Jane, credit: The Georgia Review. Right: Annie Oakley, credit: 39clues.com
And even some of those whose legacies didn't live on quite as strongly had their moment in the Wild West spotlight. Like Lillian Smith, who first toured with Buffalo Bill as a teen before reinventing herself as Princess Wenona; Lucille Mulhall, who was a skilled roper and eventually declared a Rough Rider in her father's show; or Tad Lucas who was known to ride a bucking bronco into the arena.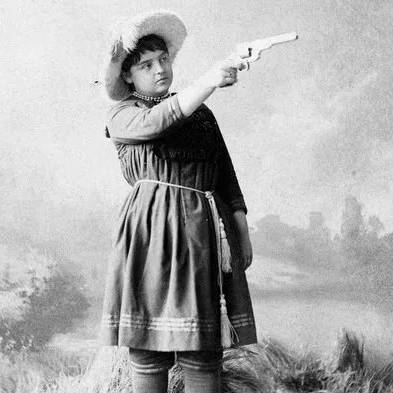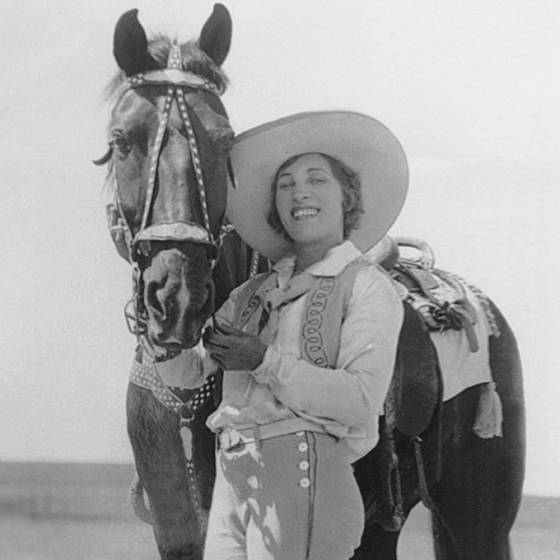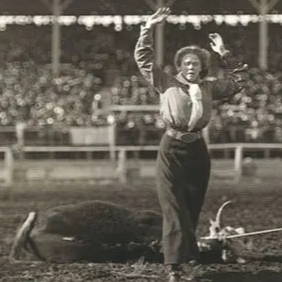 Left: Calamity Jane, credit: The Georgia Review. Right: Annie Oakley, credit: 39clues.com
They stopped riding side-saddle, they wore what they wanted, and they just became viewed as regular ol' rancheras. There was a sense of equality available to women in the Wild West show industry that just didn't exist anywhere else in the late 19th century. There's something to be said for that. And there's something to be said for the women who saw a sharpshooter or a trick roper and said, "Well, hell, I can do that!" and had the skills and moxie to show-up a man center stage in an era when they couldn't even vote.