What to Wear to the All American Futurity
WHAT TO WEAR TO THE ALL AMERICAN FUTURITY
The All American Futurity may be one of the richest Quarter Horse racing events in the country, but don't be fooled when you're getting dressed for it: the Kentucky Derby it is not!
We won't bog you down with the technical differences between Quarter Horses and Thoroughbreds, all you really need to know is: everything is faster! The Quarter Horses are faster, the lifestyle of the people is faster, and the money is bigger. And when it comes to the fashion at their races, they're Jackie O and Marilyn.
Thoroughbreds: Florals and pearls
Quarter Horses: Denim and diamonds
TB: Big hats
QH: Big hair
TB: Seersuckers and tweeds
QH: Suedes and furs
TB: "Dressed up"
QH: "Gussied up" (or as Daddy Doug McMullen called it, "all rigged up"!)
Not to say that some Derby outfits aren't over-the-top – you'll see extremes at every major social/sporting event – but at the All American Futurity, "over the top" is the name of the game! Bigger is better from bosoms to belt buckles, and blinged is best!
Not sure what we mean? Well, the Cattlemen collection happens to be flush with race-worthy luxurious looks.
---

Win: Fur
Fur is undeniably fun to wear — how can you not feel fancy in it?! The Hondo Vest is a great statement piece to adorn your classic western outfit.
Want to amp it up a notch? The Cactus Cat Jacket pairs a robust fur collar with an exotic animal print for full-on Dash for Flash!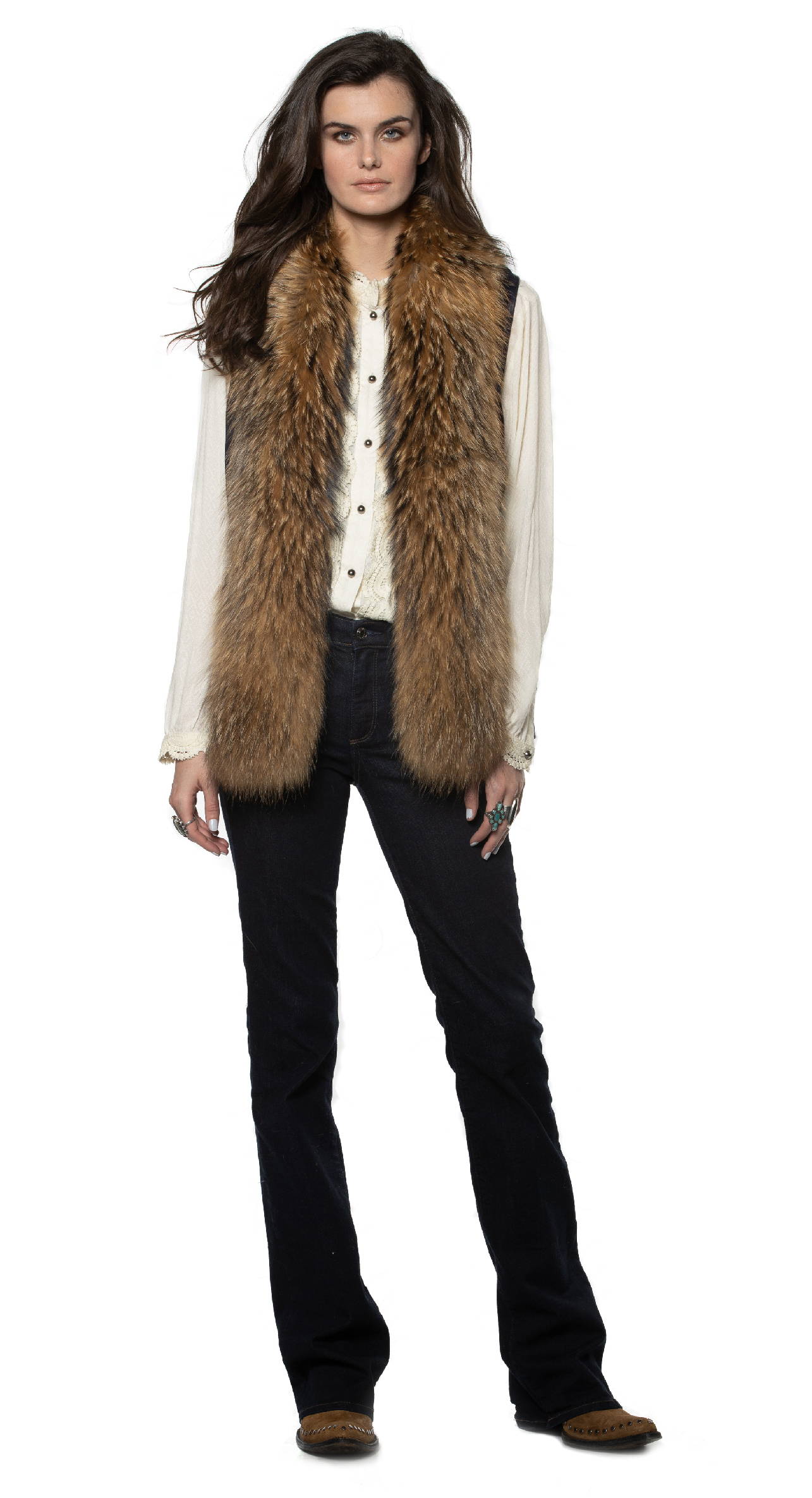 ---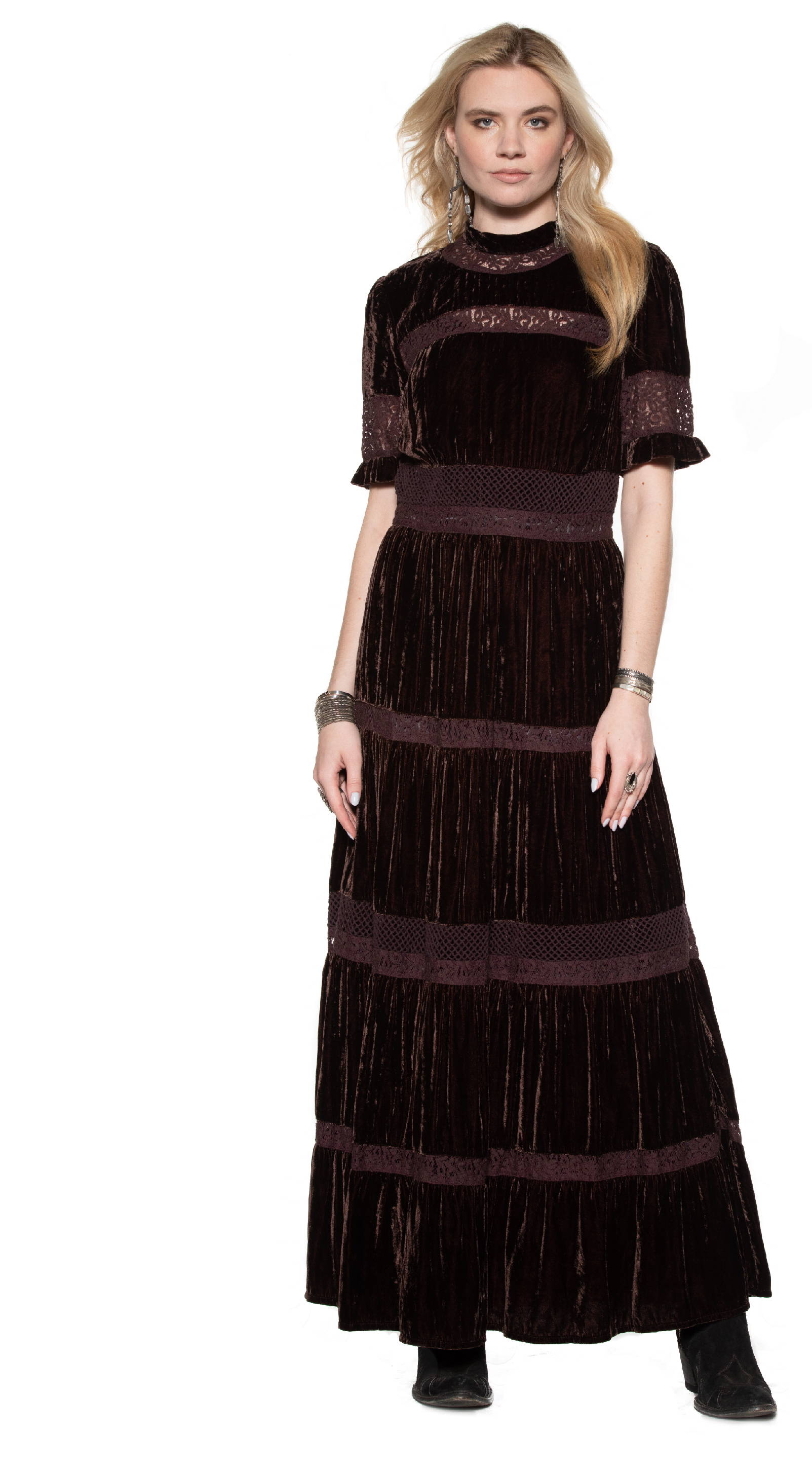 PLACE: VELVET
Nothing says luxurious like velvet. It looks rich, it feels rich, and in Cattlemen, it comes in deep hues that are reminiscent of gemstones. If you're looking for full-length fancy, the Senorita Dress is a perfect pick, with a modest silhouette but sexy-chic bands of lace, and gorgeous movement. It's a magnificent base to pile up with big bold jewelry — and lots of it!
Prefer pants? The Odessa Top is a regal relaxed fit and features elegant golden hand-embroidery; perfect to pair with boots and jeans, or dare we suggest, leather pants!
---