Shops We Love: Michelle's Ruidoso
SHOPS WE LOVE: MICHELLE'S RUIDOSO
Michelle O'Brien owns Michelle's Ruidoso in New Mexico, and she is one of our longest-standing retailers. Since Labor Day for us is so steeped in memories of Ruidoso, we couldn't think of a more apt time to feature her and introduce her to the Wolf Pack!
We have known Michelle since before either of us were entrepreneurs. Prior to owning her store, Michelle worked for another Ruidoso retailer, The Attic, where we originally met her.
"When we would go to Ruidoso, we always wanted to go to The Attic," said Audrey Franz. "It was a big deal to get to go there and buy something! And Michelle was there for that, before we were selling and before she was out on her own, so it was really neat to then work with her as we were both starting out."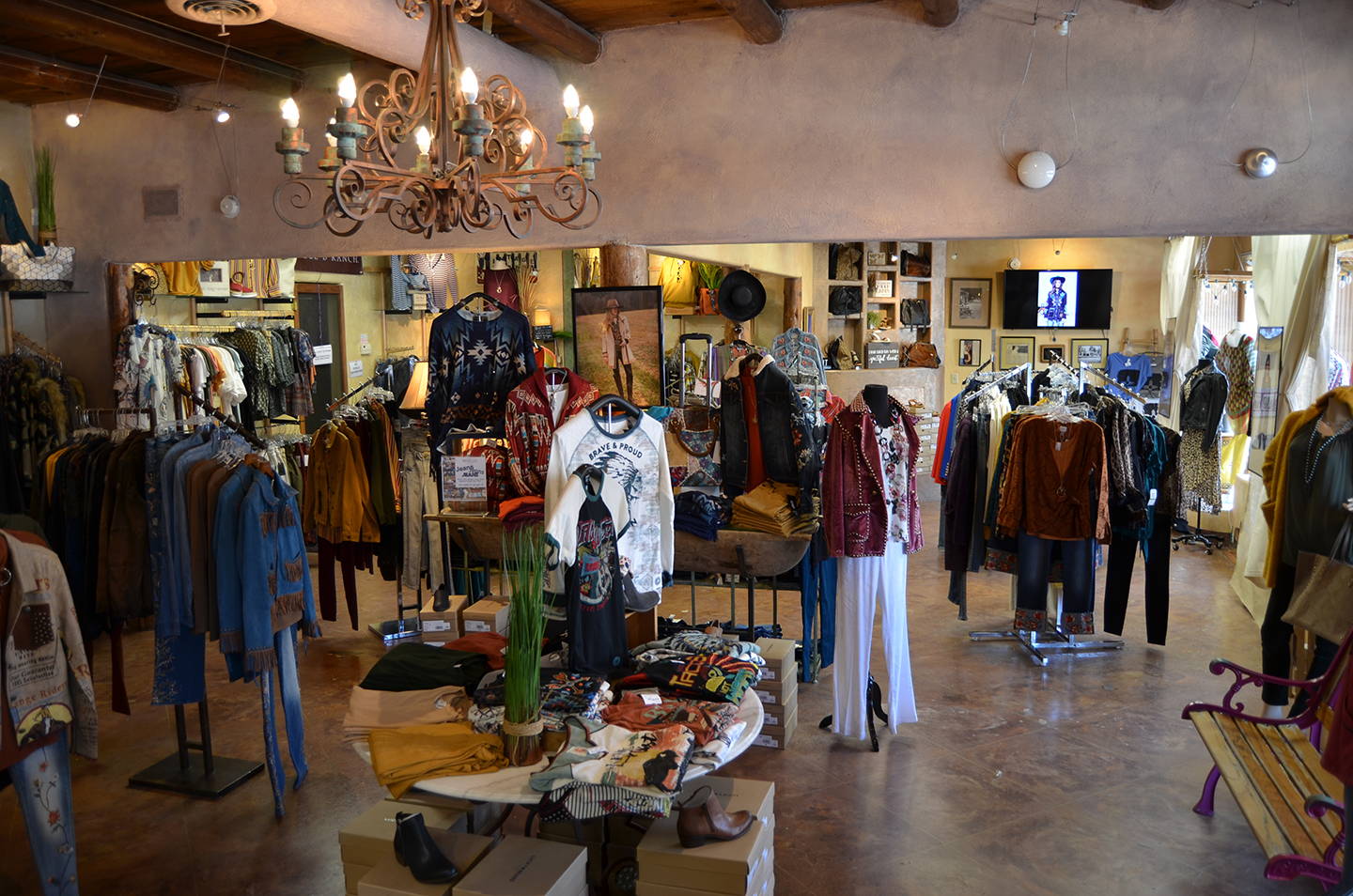 In 1991, Michelle opened a modest but upscale 700-square-foot clothing boutique, and soon after, she happened upon a family of hungry-but-green designers out of a tiny town called Yoakum, Texas.
"It was at market that I ran across Doug, and Cheryl, and I think Audrey," Michelle said. "I actually think they might've been in the [temporary booths]! All they had at that time were these blanket coats. I bought a bunch. And they sold! They were great. And the family was great."
Within seven years, Michelle's expanded into a retail space nearly seven times the size of the original storefront. As the store grew, so did our partnership.
"DDR is the top-selling brand in my store," said Michelle. "Still to this day, DDR is the number one brand after all these years. Every year, when I pull the numbers, I'm like 'They did it again. They've done it again.'"
Michelle attributes the success of the store to the longevity and loyalty of both her team and her customers.
"My manager Christie has been with me for 26 years. Most of my employees, we range between eight and 12 years, and my shortest-term employee is five years," she said. "What makes that even more important is that because we are in a resort location, we only see many of our customers maybe twice a year. They love it when they come in and see somebody they remember and they know. That has given us longevity."
MICHELLE O'BRIEN



MICHELLE's
Speaking of longevity, we are honored to say Michelle's been with us since dang near the beginning. Truly, we were cutting our teeth together. And, on this particular holiday weekend that, for us, always harkens back to memories of Daddy Doug, we're heart-warmed to hear that Michelle was also bolstered and encouraged by DDR's beloved patriarch.
"I was a big Doug fan. I used to love that when I'd go to market, Doug would be there right at the front door with that hat and his sportcoat and his cowboy boots, greeting everybody," she recalled. "He treated everyone almost as if they were his daughters, and made them feel welcome and comfortable. I know for me -- looking back, I really was quite young when I started out – and he made me feel that I could do this, that we were all in it together. And to this day, when I walk in that door and Margie's sitting at that desk, I get that same feeling all over again."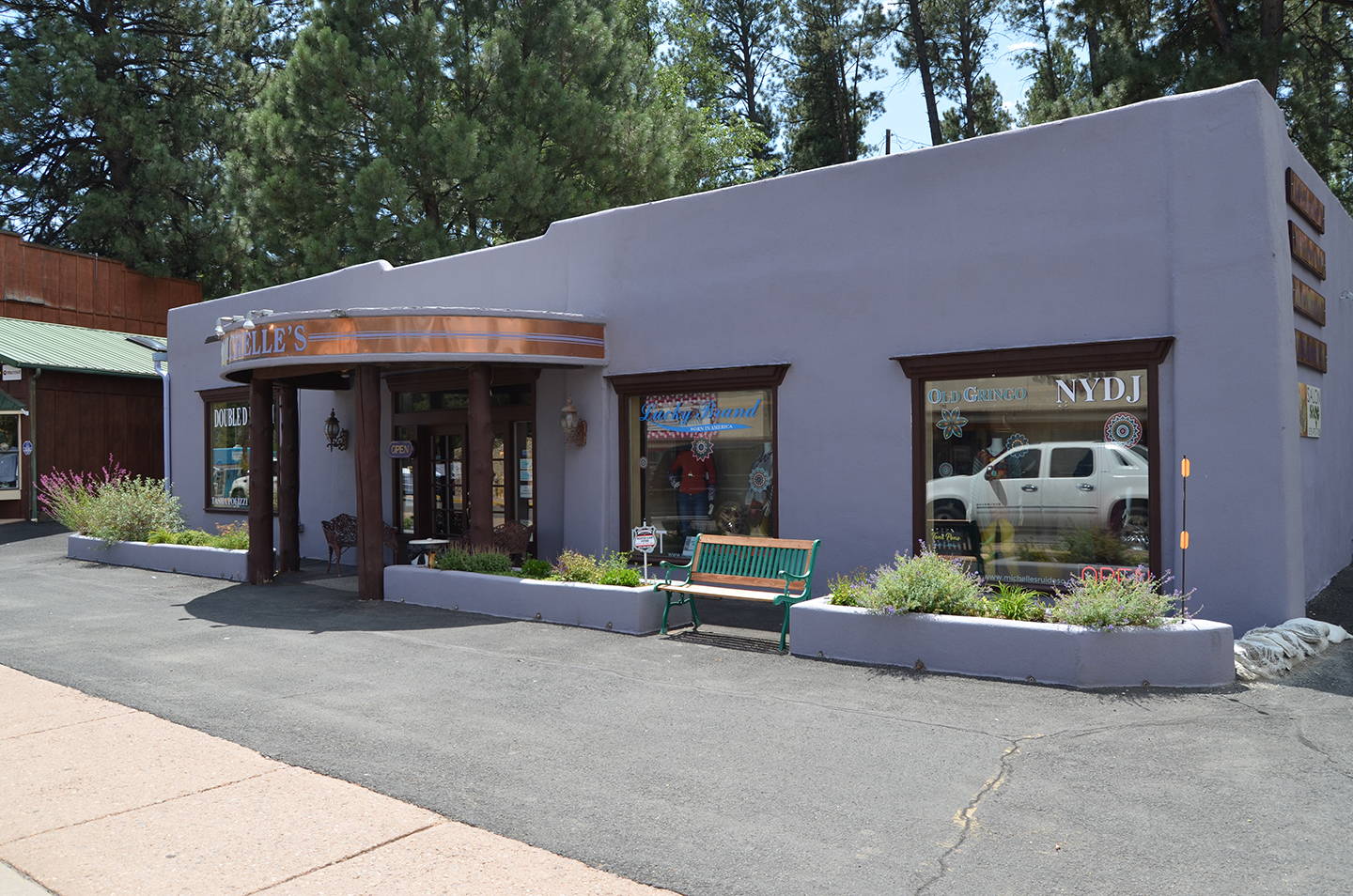 He wasn't wrong to believe in her. Michelle's has become a staple in Ruidoso, and she and her team have been outfitting locals and tourists alike for coming up on three decades now.
Where to find her:
Michelle's Ruidoso
2325 Sudderth
Ruidoso, New Mexico 88345
In addition to her brick-and-mortar, Michelle and her team have worked hard to establish an impressive online presence. If you're not a local and aren't Ruidoso-bound anytime soon, check her out a www.MichellesRuidoso.com