Treat Yo'Self Super Sale
Ladies, you've spent the last several weeks doing and doing and doing for everyone else. Shopping, stressing, Secret Santa-ing, you name it. Don't you think it's time to do a little something for yourself?
We do, too. And, well, we have a lot coming up in the next year, and we'd like to start 2020 with a clean slate -- and warehouse.
So, we're having a sale. A really big one! Audrey must've really gotten in the holiday spirit (or maybe she's just tired of inventorying it), but she got a little heavy-handed with the price slashing! There will be deep discounts on items from every category: boots, hats, jewelry, Spring 2019, all of it!
BUT IT'S ONLY FOR 24 HOURS. The sale will go live at Noon (CDT) on January 1st and run through Noon (CDT) on January 2nd.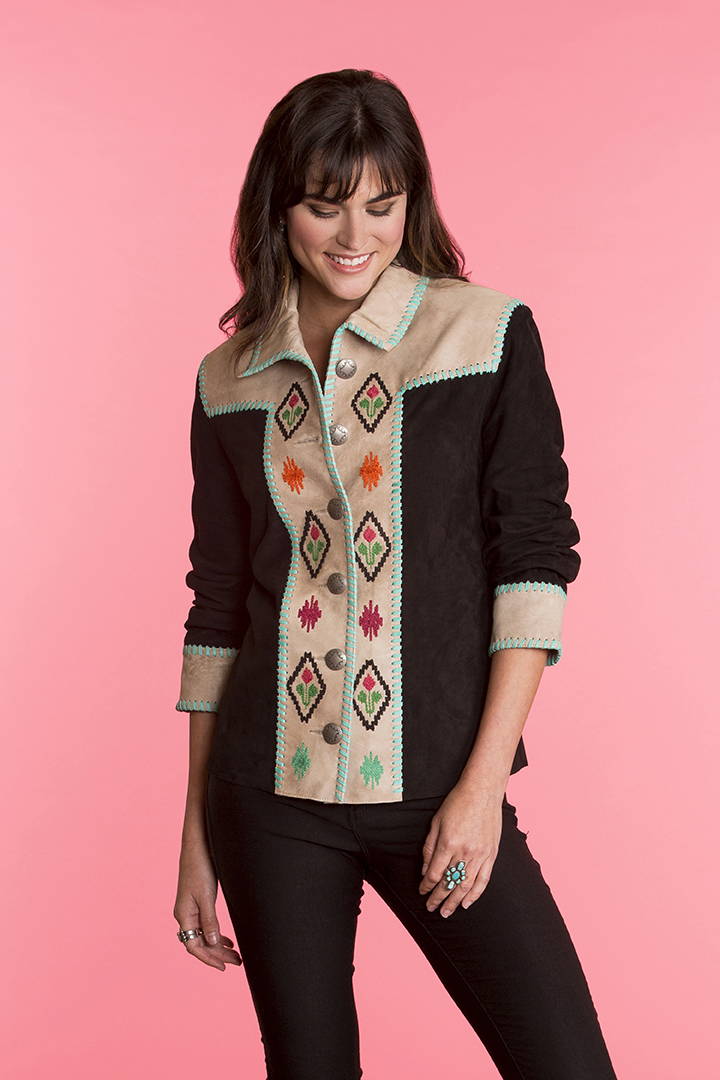 This sale is going to be a lot like Cyber Monday, so if you missed our tips for seamless shopping and scoring that sale item you're eyeing, here's a quick refresher:
Step 1: Create your account.
This may give you the biggest advantage of all. Not only can you pre-shop and save all your favorites to a wish list in advance, but inputting your shipping information will make for a faster, hassle-free checkout. Visit www.doubledranch.com/account/register to create your account and then "Add Address" (this step is easier on a computer vs. a mobile device, FYI).
A little bit of very important info: Just because something is in your cart doesn't mean that it's not also in someone else's; it doesn't fully remove from inventory until the order is completed. Essentially, this means that someone could snag a deal right out of your cart if you take too long to checkout.
Pro Tip: Use Apple Pay for the fastest checkout experience!


Step 2: Download the Double D Ranch app.
It's easy, it's free, and if we do say so ourselves, it's awesome. We've worked really hard to develop an app that is user-friendly and aesthetically pleasing to put the beauty of Double D in the palm of your hand!


Step 3: Subscribe to push notifications and emails.
If you're not familiar, push notifications are a setting within the app that allows you to be notified as soon as sales go live or lines launch so you're always among the first to know. Also, make sure you're subscribed to our email list. (You likely are, if you received this Double Dose, but if you haven't signed up, now is the time!)
Alright, you're all set! Treat yo'self, girl!