There's Something about Thunderbirds
THERE'S SOMETHING ABOUT THUNDERBIRDS
Our summer vacations out West consisted of reading Archie comic books in the backseat of an over-packed car, flipping through photo reels on our View-Master, and searching out souvenirs to take back home. We always had our eyes out for anything with beadwork or thunderbird motifs. And we're not alone. Whether beaded or embroidered, tooled in leather or stamped in silver, iterations of these birds have become widely coveted. But why do we all love them as a symbol engrained in the American West?
The short answer is because a British born entrepreneur wanted us to. In the late 1800s and early 1900s, Fred Harvey built an empire of comfortable hotels and nice restaurants along the Santa Fe Rail Line. These Harvey Houses pioneered the concept of a consistent product and service no matter what the location—yep, he invented the chain hotel and restaurant concept.
"Horrible" is a polite word to describe food and lodging before Harvey's arrival in the Southwest. Many historians credit him with developing the tourist market at such fabled stops as the Grand Canyon and Santa Fe. He hired only single women from the Midwest to work at his restaurants, and he required they remain single for a year and deliver impeccable first-class service. While a bit sexist, this was a breakthrough concept. "Harvey Girls" were among the first real female workforces in America.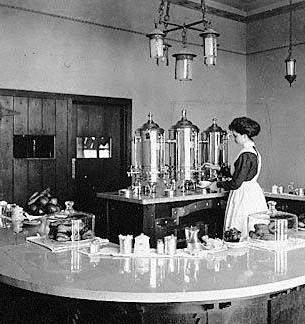 Fat and happy tourists needed something to do, so Harvey put on exhibits, shows, and "detour tours" along the way. To remember their experiences, visitors wanted to take home mementos, so Harvey opened gift shops. Traditional Native American jewelry was too chunky and heavy for tourist tastes, so Harvey's team invented lighter weight pieces that could be mass produced on stamping machines.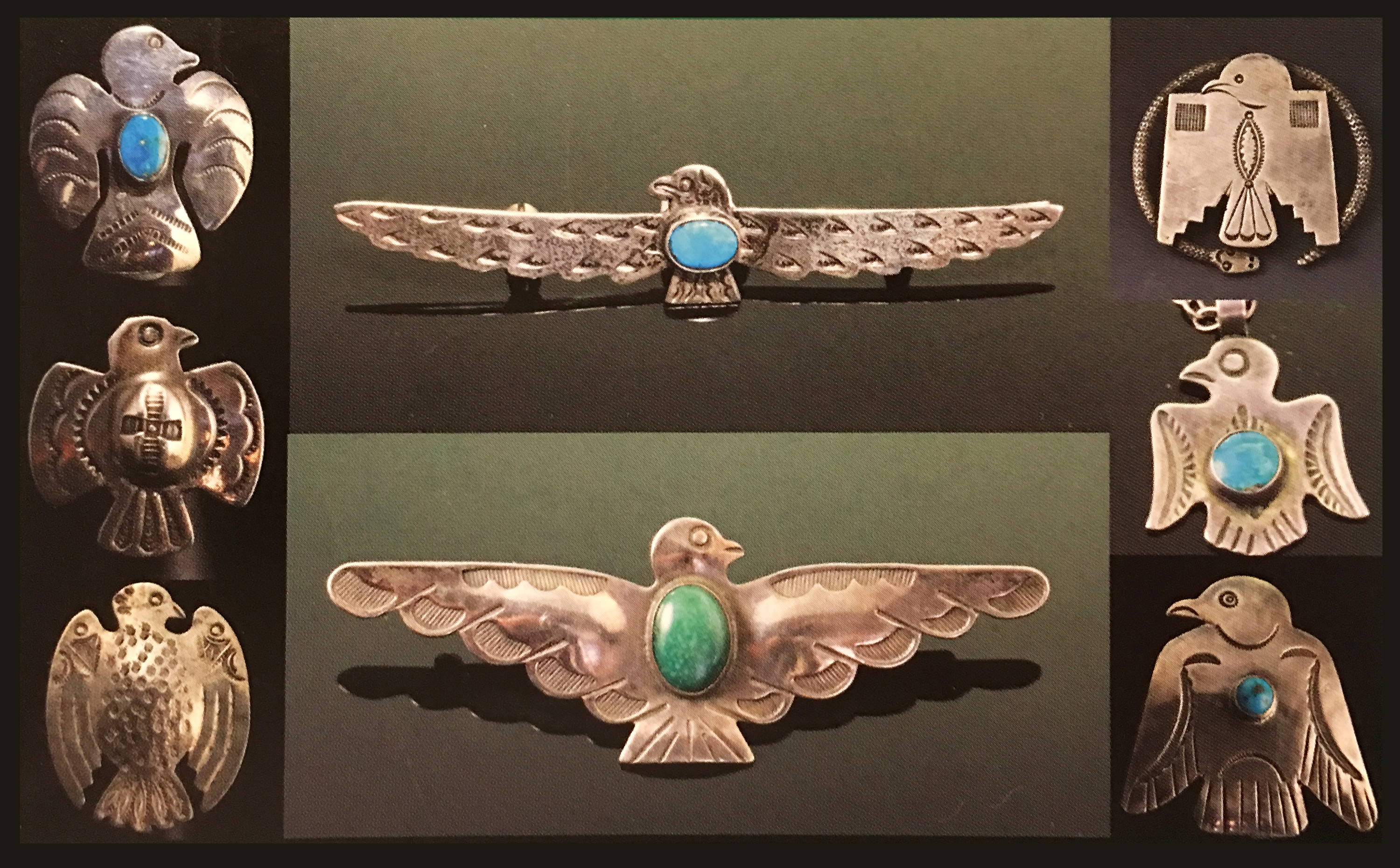 Fred Harvey Jewelry 1900-1955 by Dennis June, Schiffer Publishing
Not only was this new jewelry thinner and lighter in weight, but it was also smaller in scale, and decorated with symbols of the West. Arrows, lightening snakes, saddlebags and whirling logs were a part of Harvey's symbol palette.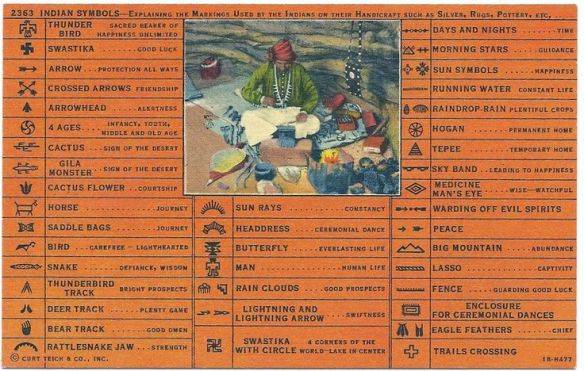 One symbol that was a tourist favorite was the iconic thunderbird. Herman Schweizer, one of Harvey's lead designers and merchandisers, spotted a petroglyph of the bird near a New Mexico pueblo. Schweizer thought it would be an outstanding symbol for the company, as well as for the new tourist jewelry. So in 1909, the Harvey company trademarked it.
We have loved thunderbirds as long as we can remember, seeking and collecting them on our summer vacations. That's why when we thought of what America means to us for the Born in the USA collection, we knew we had to use it!