The Texas Theatre
We've talked several times about how we had to "bring Tennessee to Texas" for the Nashville photo shoot. Well, not only did we bring it to the state of Texas, we brought it to The Texas Theatre.
You might be surprised to learn that all of the beautiful photography in the Nashville catalog was shot in our own backyard; The Steven & Mary Birch Texas Theatre is a little gem right here in the heart of Seguin, Texas.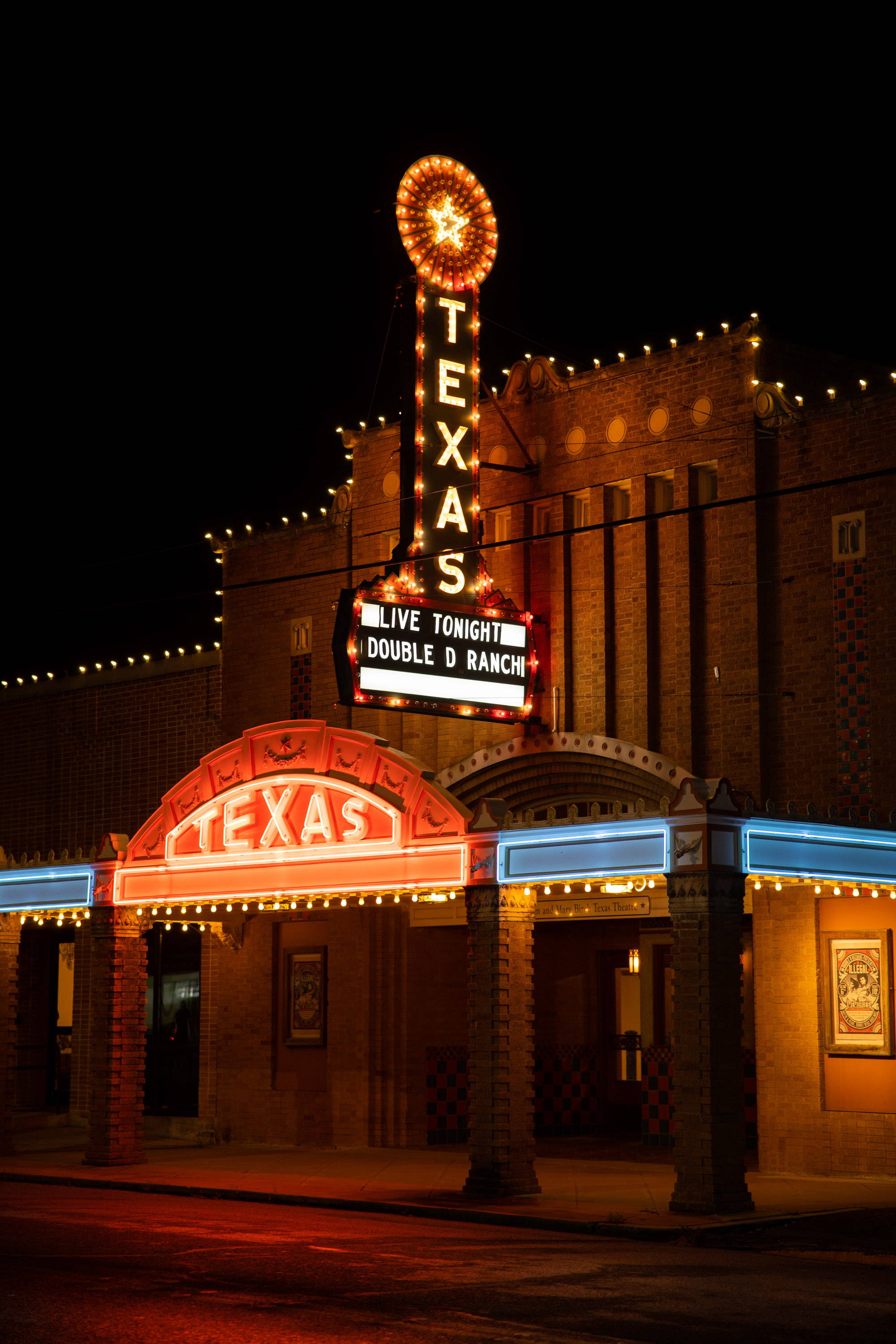 The 350-seat theater originally opened its doors in 1931 after two years of construction and was groundbreaking in that it was one of the first motion picture theaters that accommodated the hearing impaired.
In 1996, The Seguin Conservation Society acquired the historic theatre and began the effort of restoring it, an endeavor that would ultimately cost $2.5 million. Great care was taken to retain the original glamor and historic integrity of the building, while simultaneously updating it to state-of-the-art media capabilities. The renovation also expanded the backstage, rehearsal, and reception areas. One million of that revenue was generously donated by Mary and Steven Birch, hence the name of the renovated version of the theatre. The Texas reopened to the public in March of 2011.
One of the elements that was important to maintain during the update of The Texas was the legendary "Texas" marquee. The glowing sign features a white star above the word "Texas" and is illuminated by 620 globe bulbs. (You've probably noticed that in the catalog, we photo-shopped over Texas and replaced it with Star – we had to maintain the notion that we were in Nashville!)
As you can see from the photos, the place is fabulous. It has this feel to it that is regal and elegant, historic and glamorous. Now, you know us, we have a good time wherever we go, but we've got to say, this has been one of the more accommodating places we've ever shot. The host was gracious, and the venue was spacious, and more importantly, air conditioned! (It was June in South Texas, after all.) If we couldn't take the team to Tennessee, The Texas Theatre was the next best thing.
In addition to hosting concerts, plays, and productions of all sorts, The Texas Theatre can be rented out for a variety of events. Check out their website TheTexas.org or call 830.372.6168 for more information.