Behind the Scenes: Nashville
Behind the Scenes: Nashville
Oh, the Nashville photo shoot. This was a fun (and funny) one. This was the 'I Go Back' collection we shot first, and the first time the crew had gotten together since the original quarantine in March (we shot in June), so we were all restless, silly, and happy to be around other humans. And it showed.
As we've mentioned, we initially had ambitions of shooting the Nashville collection in Nashville. COVID had other plans for us. Instead we found ourselves in the heart of Seguin, photographing in The Texas Theatre.
Naturally, Halley showed up, notebook in hand, ready to record the shenanigans, and was greeted with "Oh, lord… What are you writing down now?! You take note of the weirdest things." Indeed. 
Let's start with the snacks. One time, Halley made a post about a marketing meeting sans snacks. Audrey will never let her live it down and has been overcompensating ever since. Did you know you can buy pickles in a bag? Also, nothing beats that 3pm slump like some good ol' fashioned movie theater popcorn.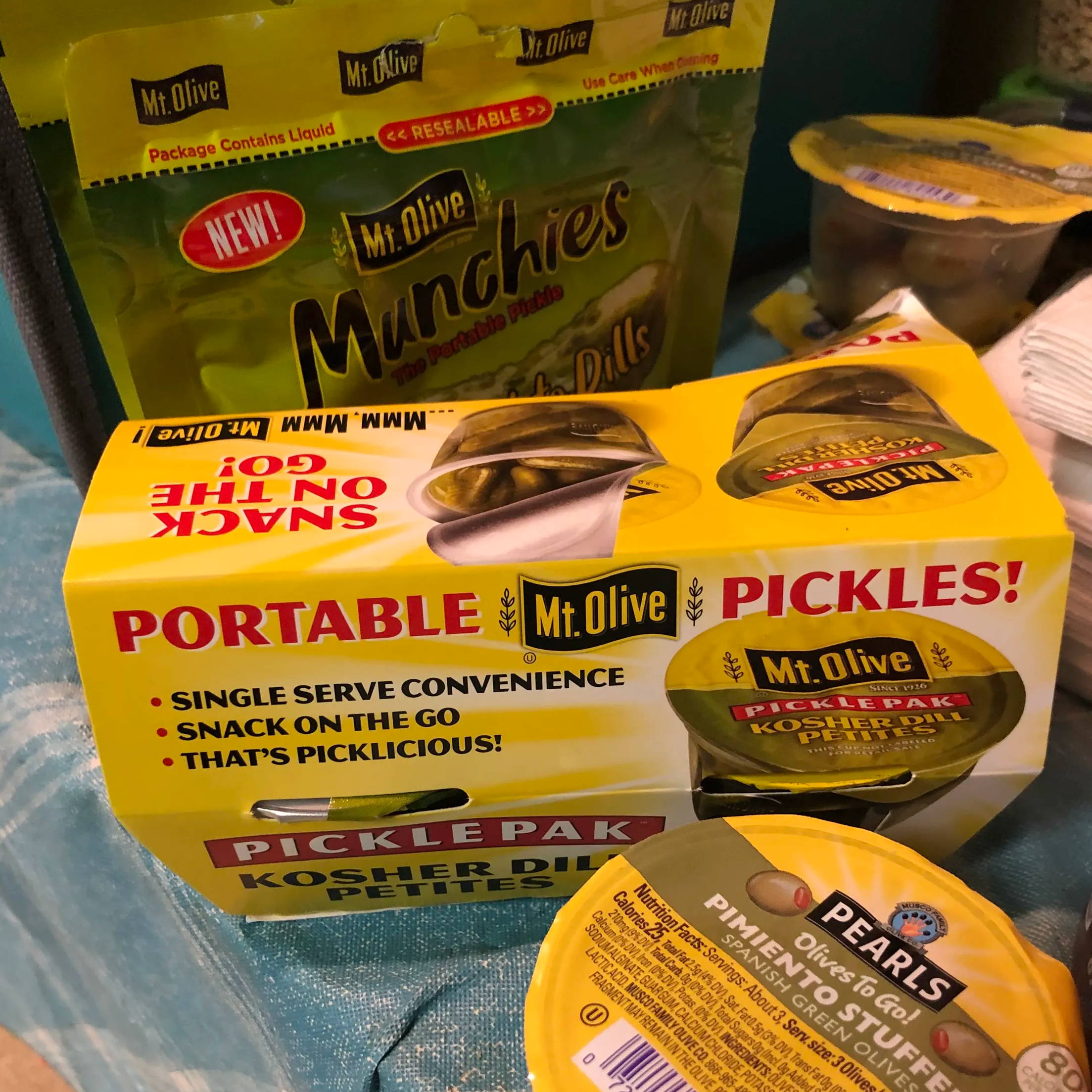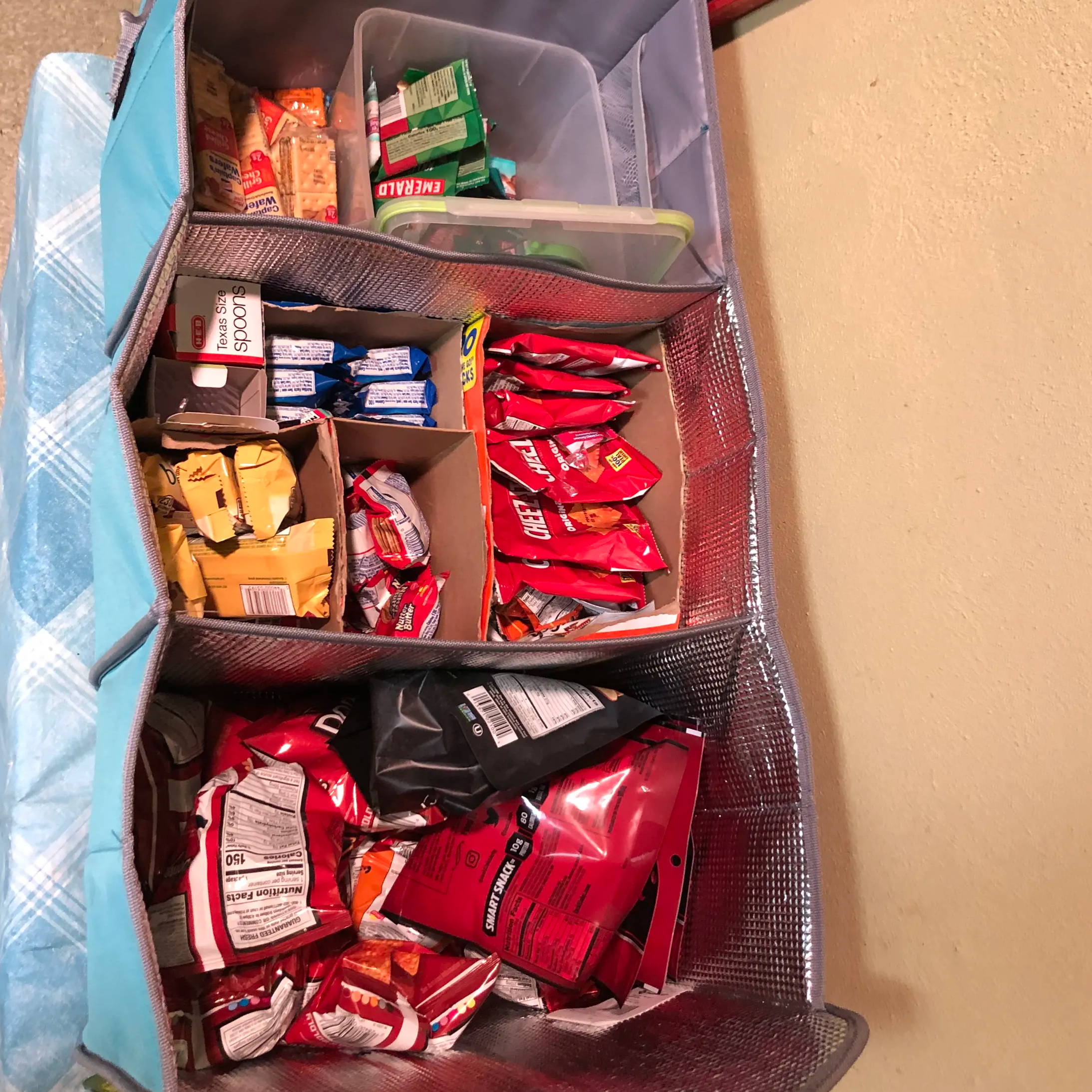 Speaking of snacks, if you want to see someone get silly, feed someone who has been on a strict diet for months a few slices of pizza. Hedy is always a character, but man, those carbs really had her on a roll. "This pizza dough is turning into sugar and I'm high as a kite!"
Of course, when we weren't high on carbs and we needed a little pick-me-up, we turned to our go-to source of humor: watching funny videos and TikToks of talking dogs. "That's just my baby doggie!" At which point, Audrey decided she needed a teacup dachshund to carry around in her Home Depot apron. Guess she got Murphy instead. (Other funny favorites that will get stuck in your head: Hidden Valley Ranch skit on SNL, and this ridiculous song.)
Let's see… what else? Oh, remember how, in Matagorda, we told y'all about our little Los Angeles Lozzie and her fascination with the bugs in South Texas? (She loved the sound of cicadas.) Well, we think she's over it now. Turns out, the enormous flying cockroaches we have down here don't have quite the same appeal. At one point, one was crawling up the backdrop right behind her, literally creeping its way into the photo. After a squeamish squeal, she swatted it away with the cowboy hat she was holding, and then laughing, declared "Well, that's the most Texas thing I've ever done." (We might have also had a bat visitor. C'est la vie.)
Per usual, the models were really good sports on that shoot. Something you probably don't think about is how awkward modeling can actually be. Often, what looks phenomenal on the page, feels really unnatural in person. We made them do a lot of fake singing, and a lot of awkward twisting and shimmying to make all that fringe move. At one point, Lozzie dropped her head and laughed, "I feel… so stupid." But hey, you've seen the photos – totally worth it!
Speaking of models, one of ours may be coming out of retirement. You know that photo of Kaylin and Lozzie walking out the doors of the theatre and fans holding out records for them to sign? Well that hand on the left is our very own former model extraordinaire, Miss Audrey Franz. "That's right, I'm working my way back in, one finger at a time!" (To which the ever-snarky Hedy replied, "Which finger first?" Classic.)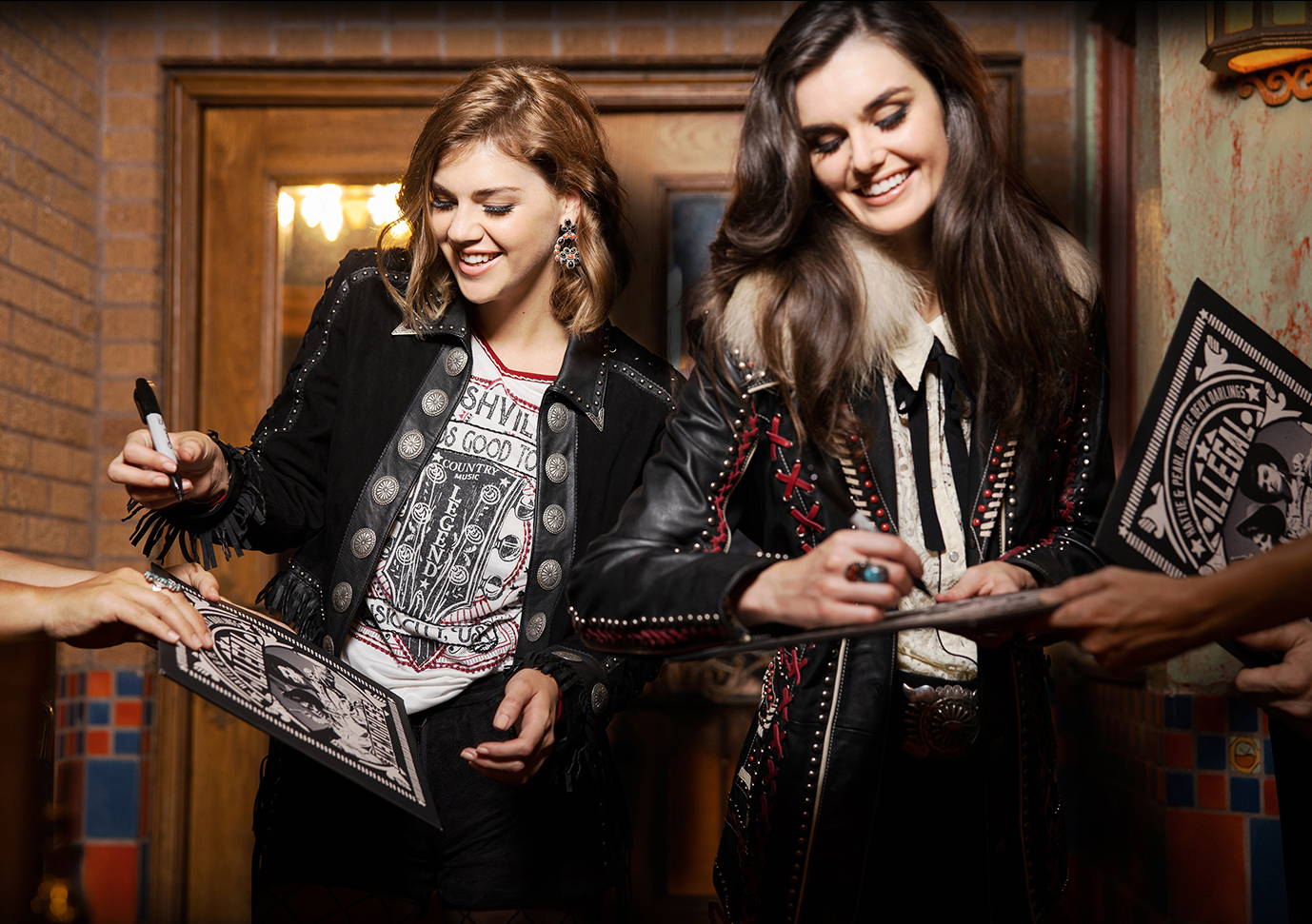 Actually, we all took our turn in front of the camera during the Nashville shoot. Someone joked that photo shoots are so stressful they should take up smoking, and because we like to take everything to the next level – especially a joke – we ran across the street to the Dollar General, bought the cheapest pack of cigarettes they had, and had everyone pose with one (or two!) in front of the fabulous makeup mirror Jack built. "Photo shoots got me like…" And adorably, our sweet little Kaylin didn't even know how to hold one or what a filter was. (Thank goodness smoking seems to have finally gone out of fashion.) You like how Harris really upped the ante with a Bud Light? Where did he even find that?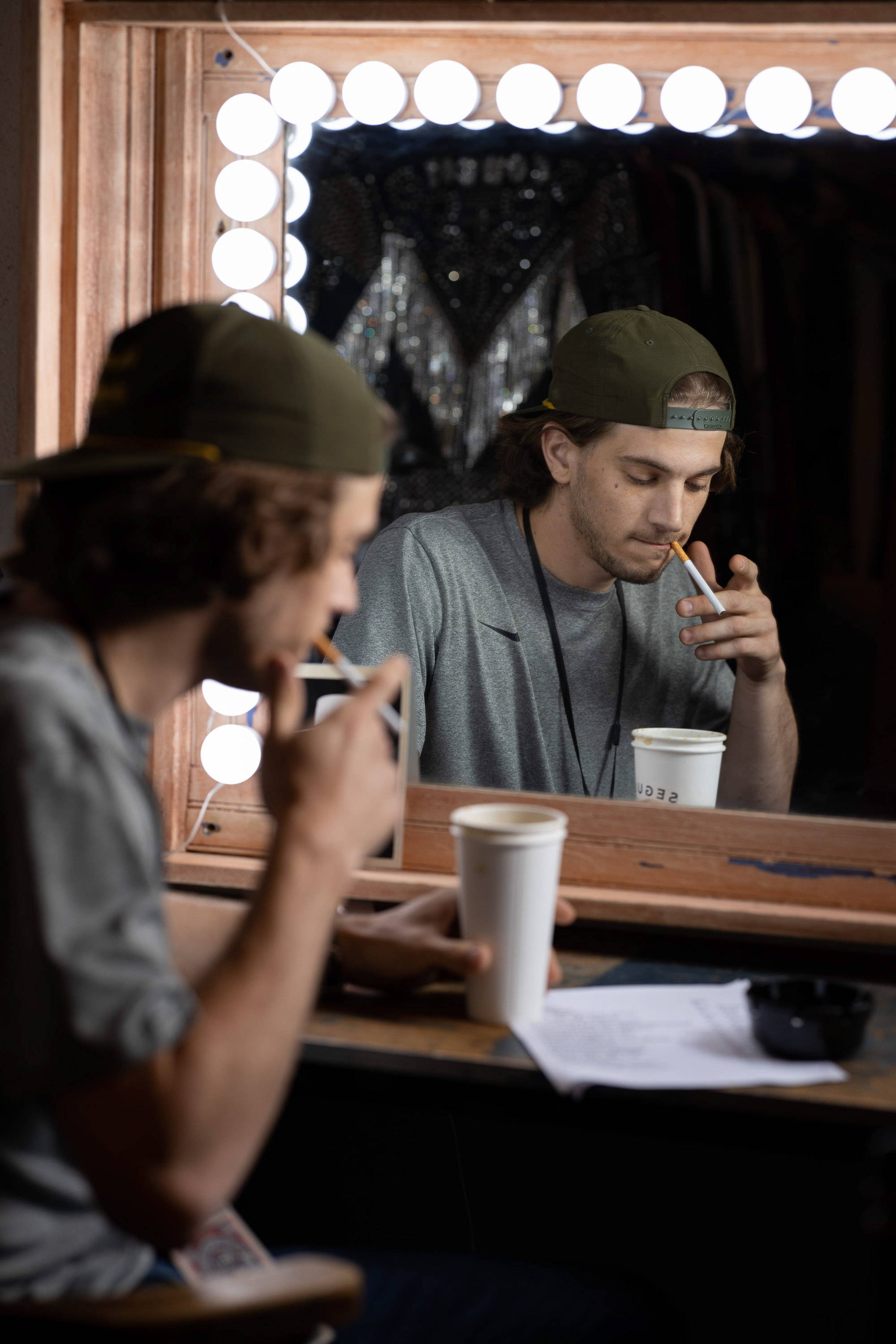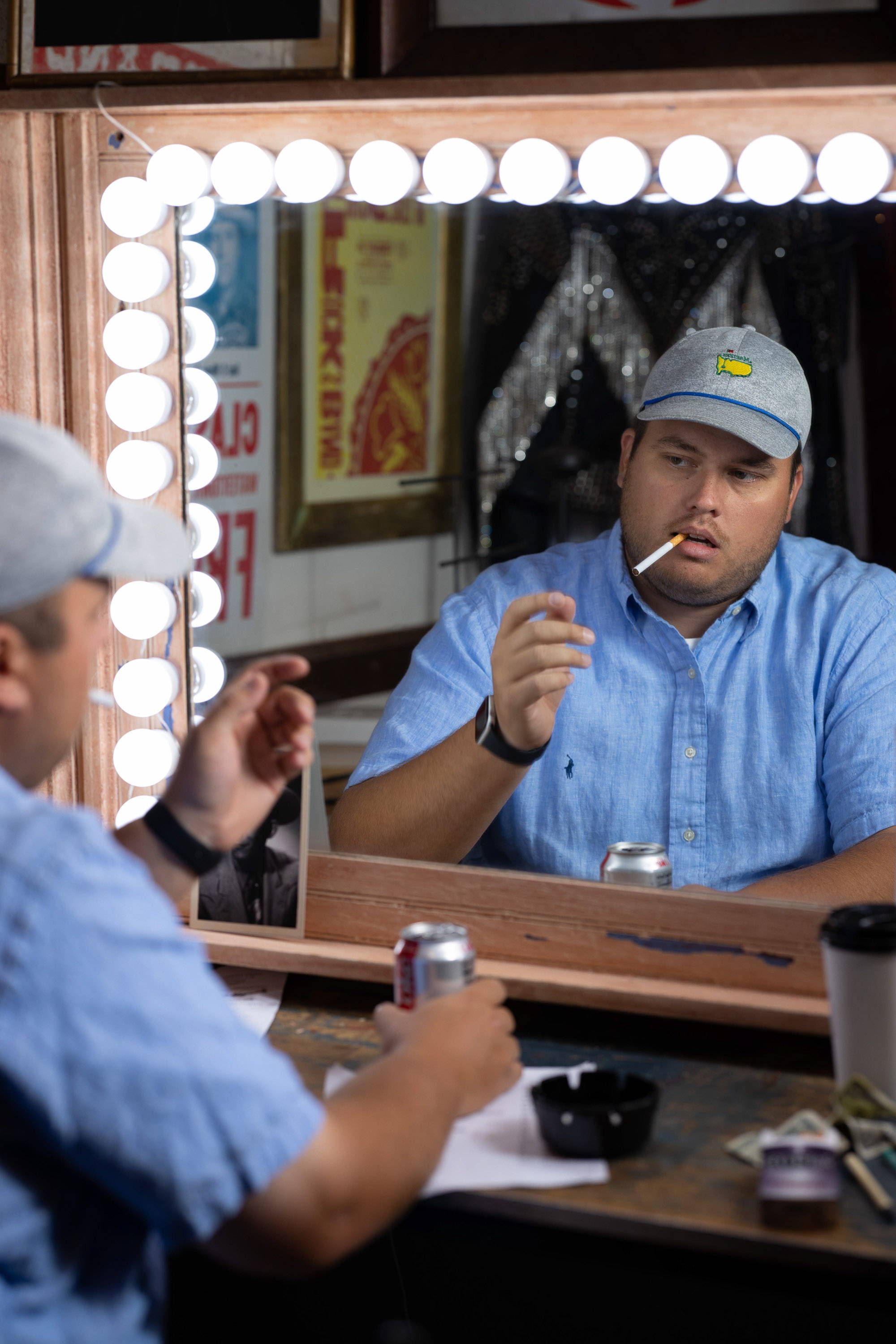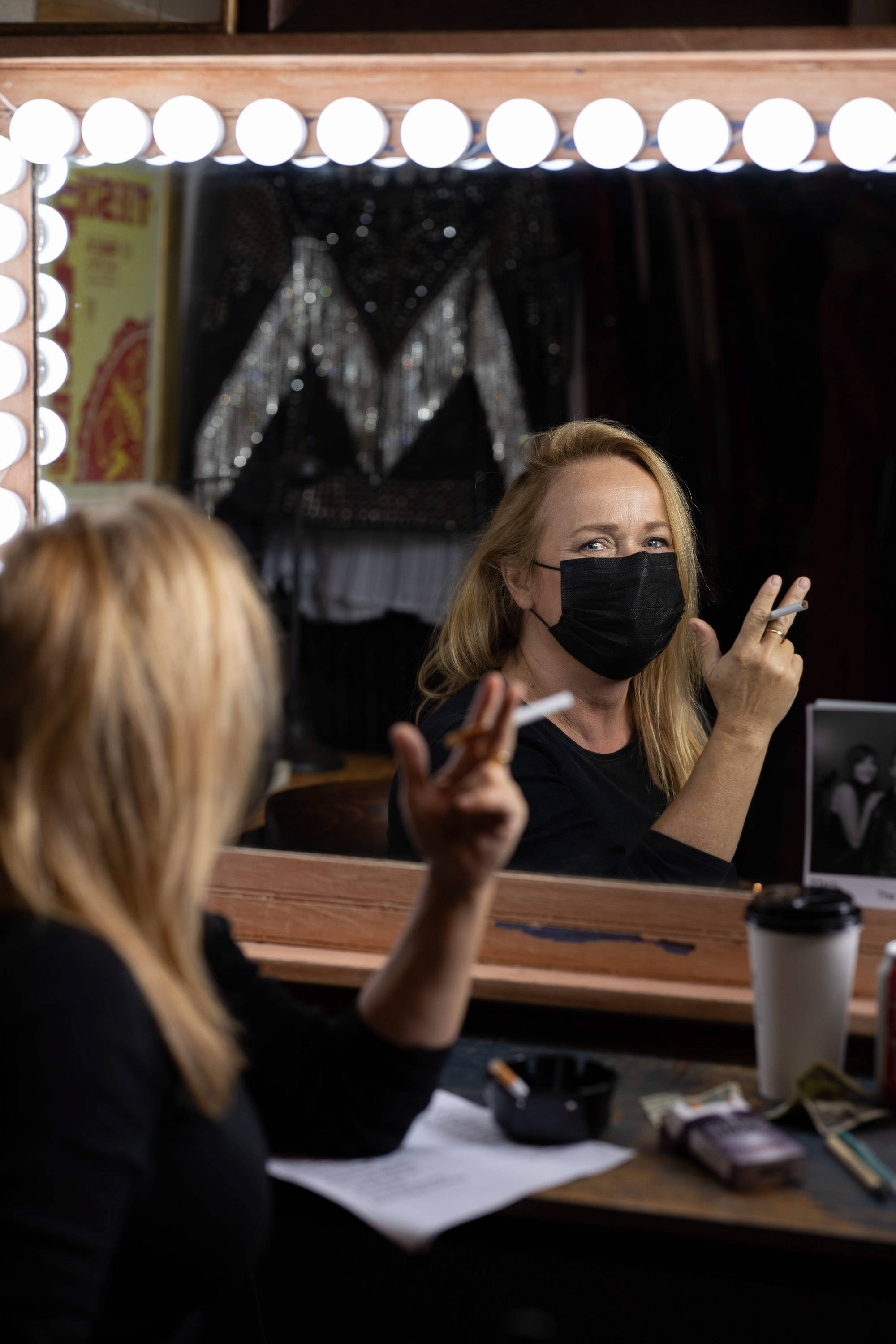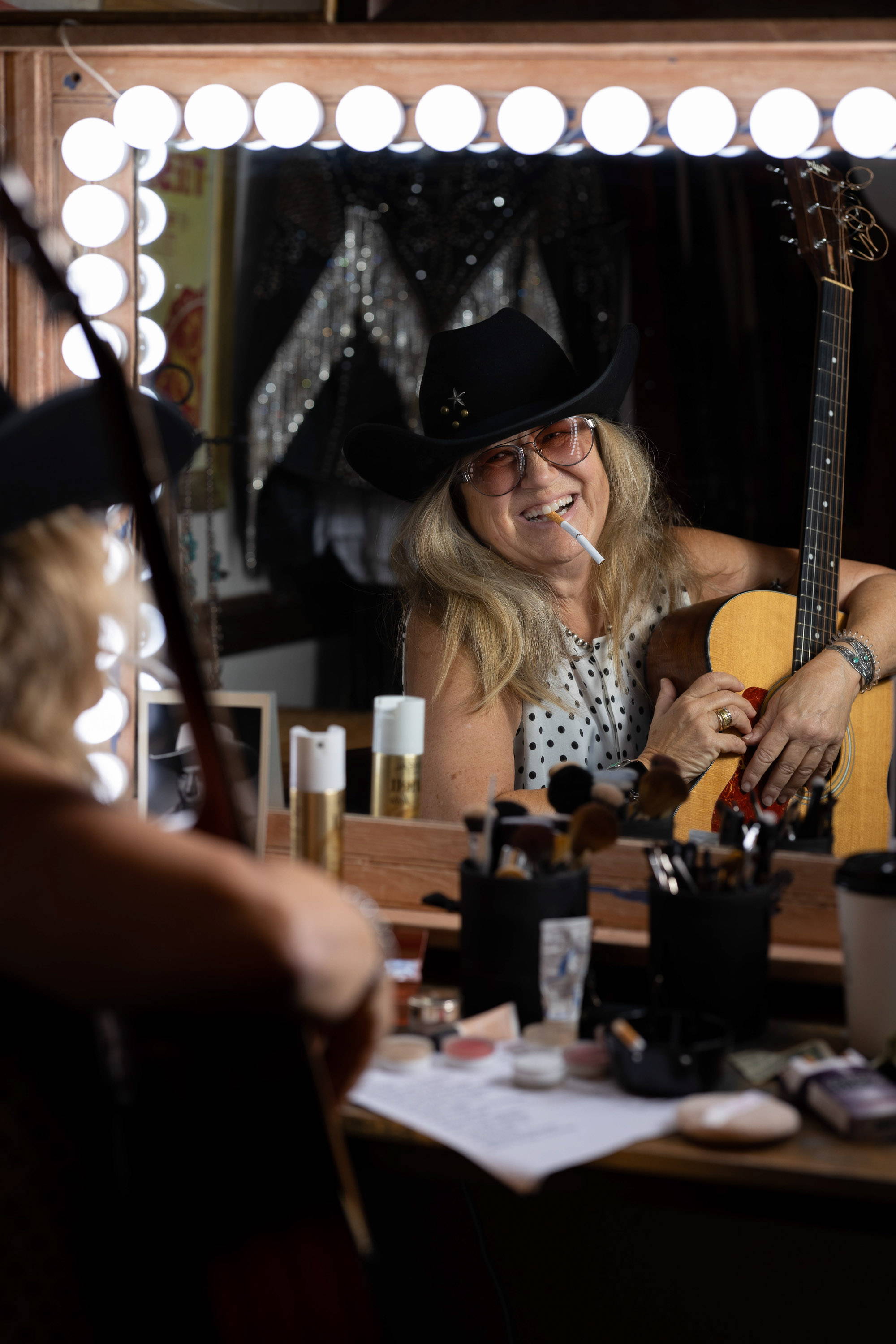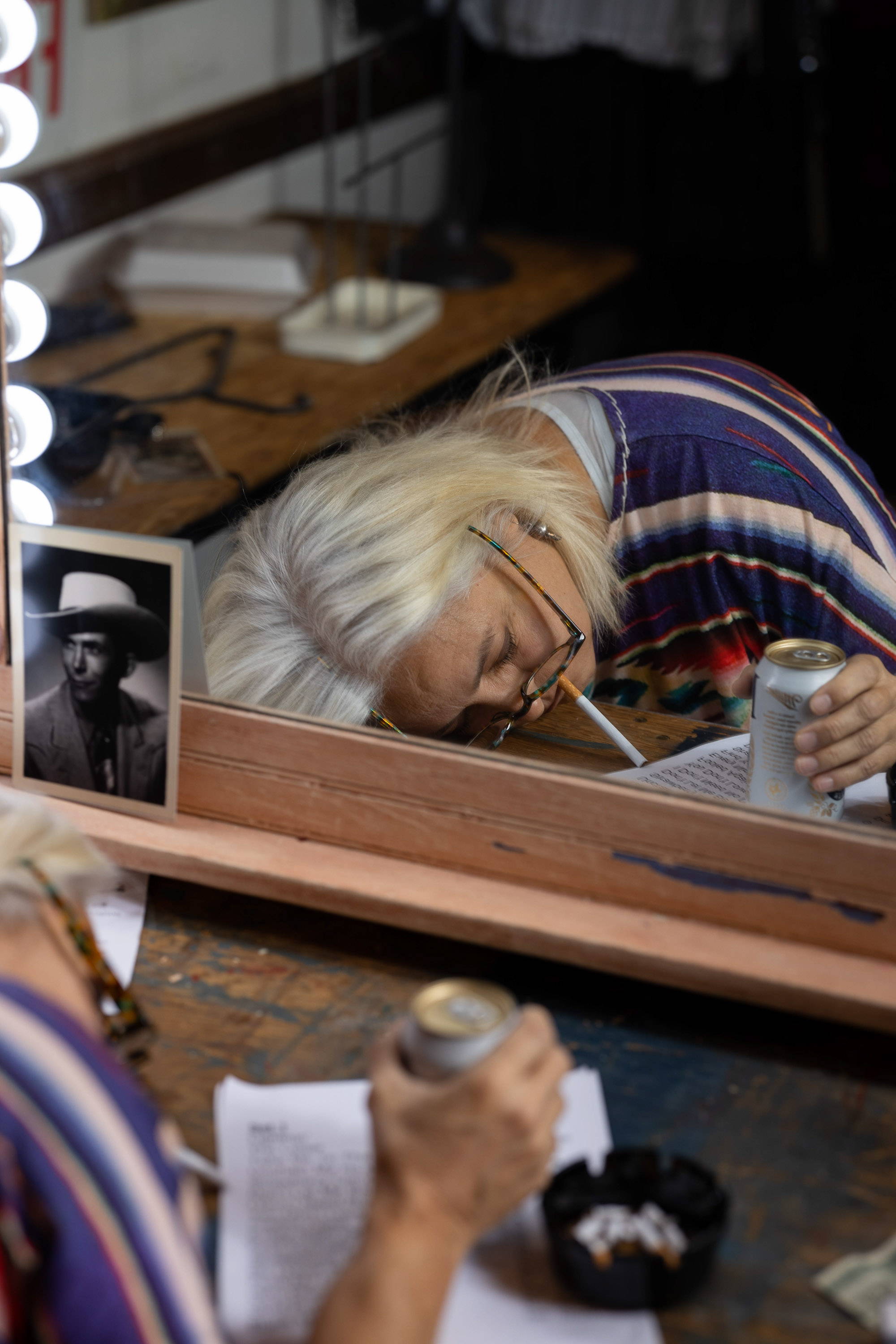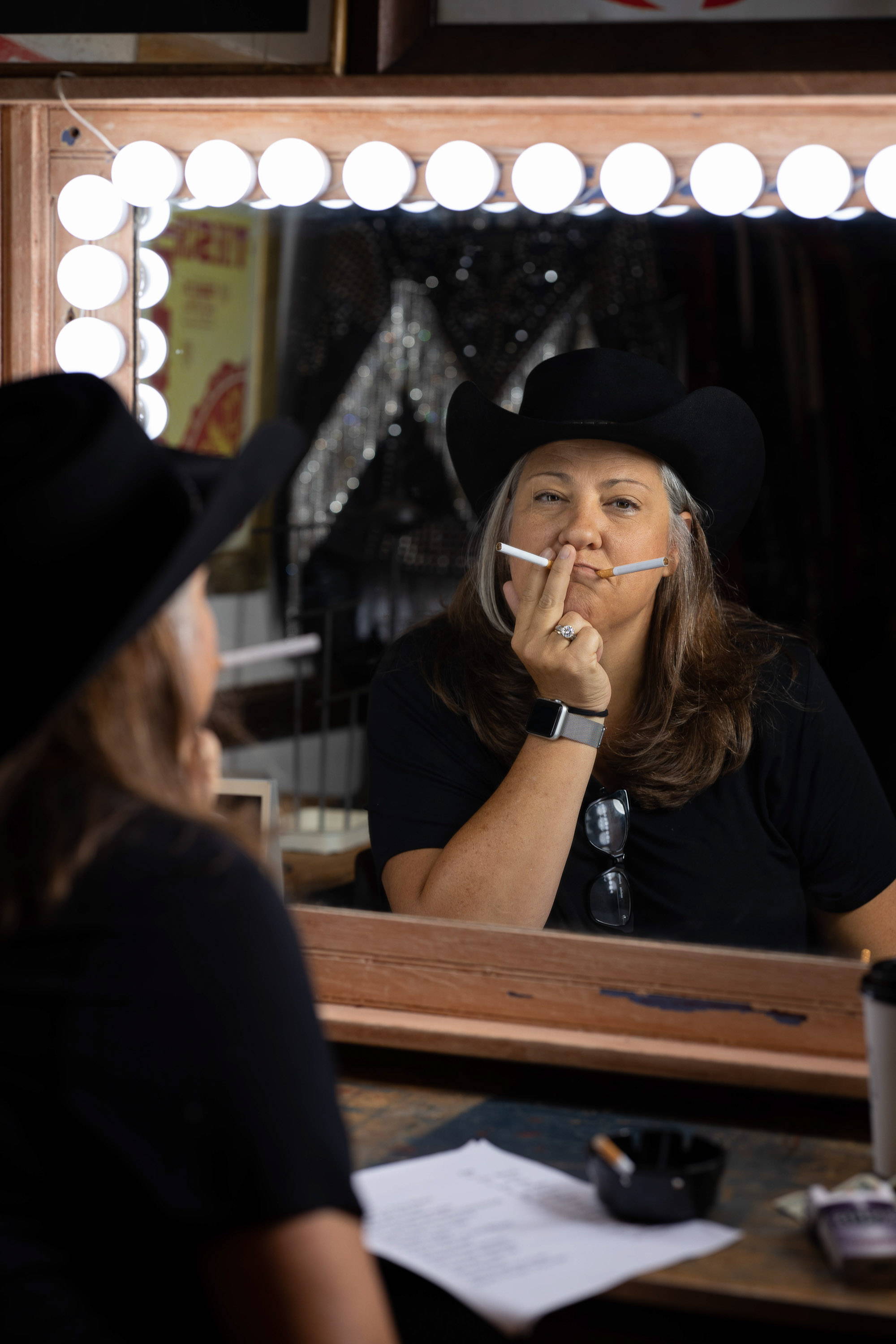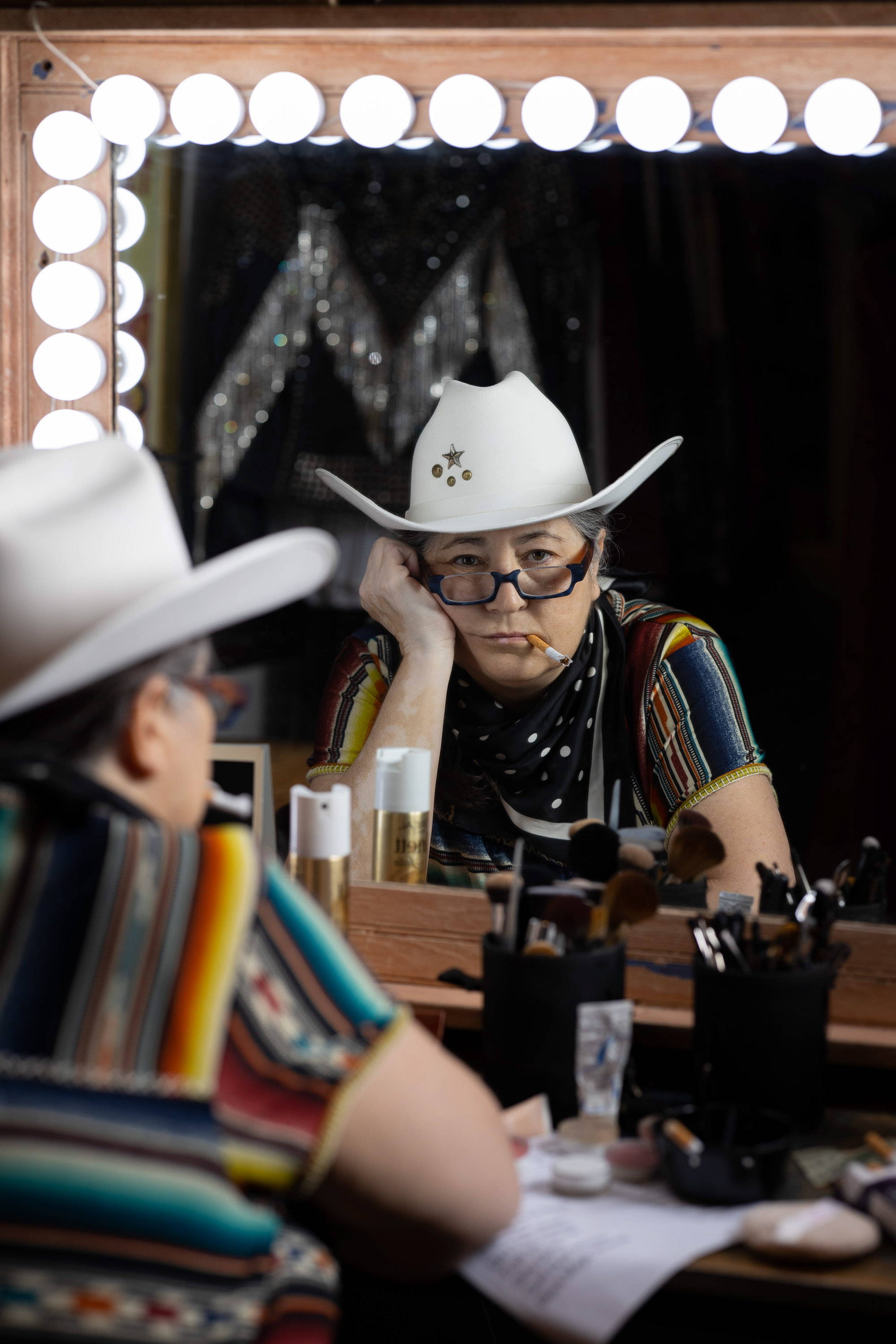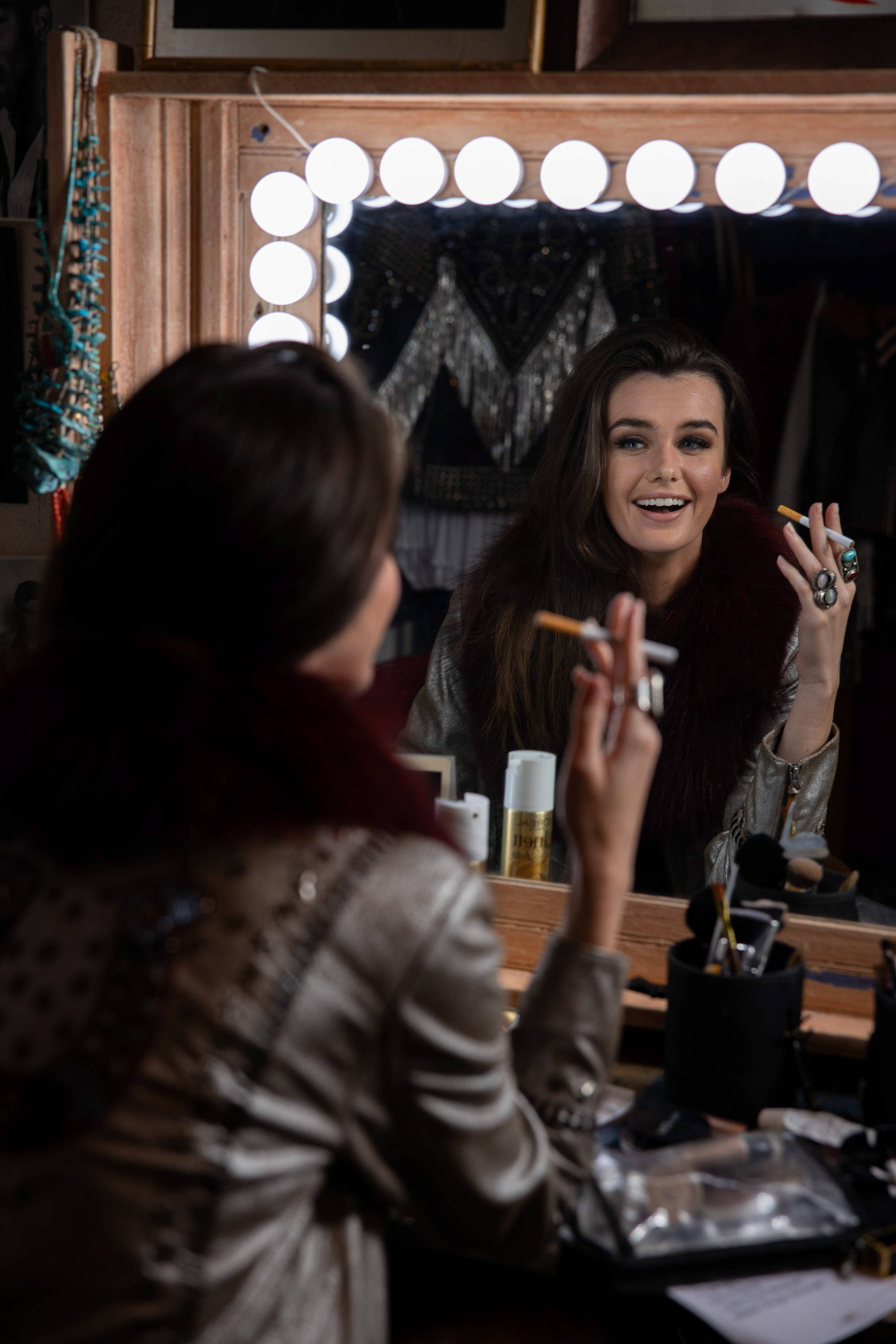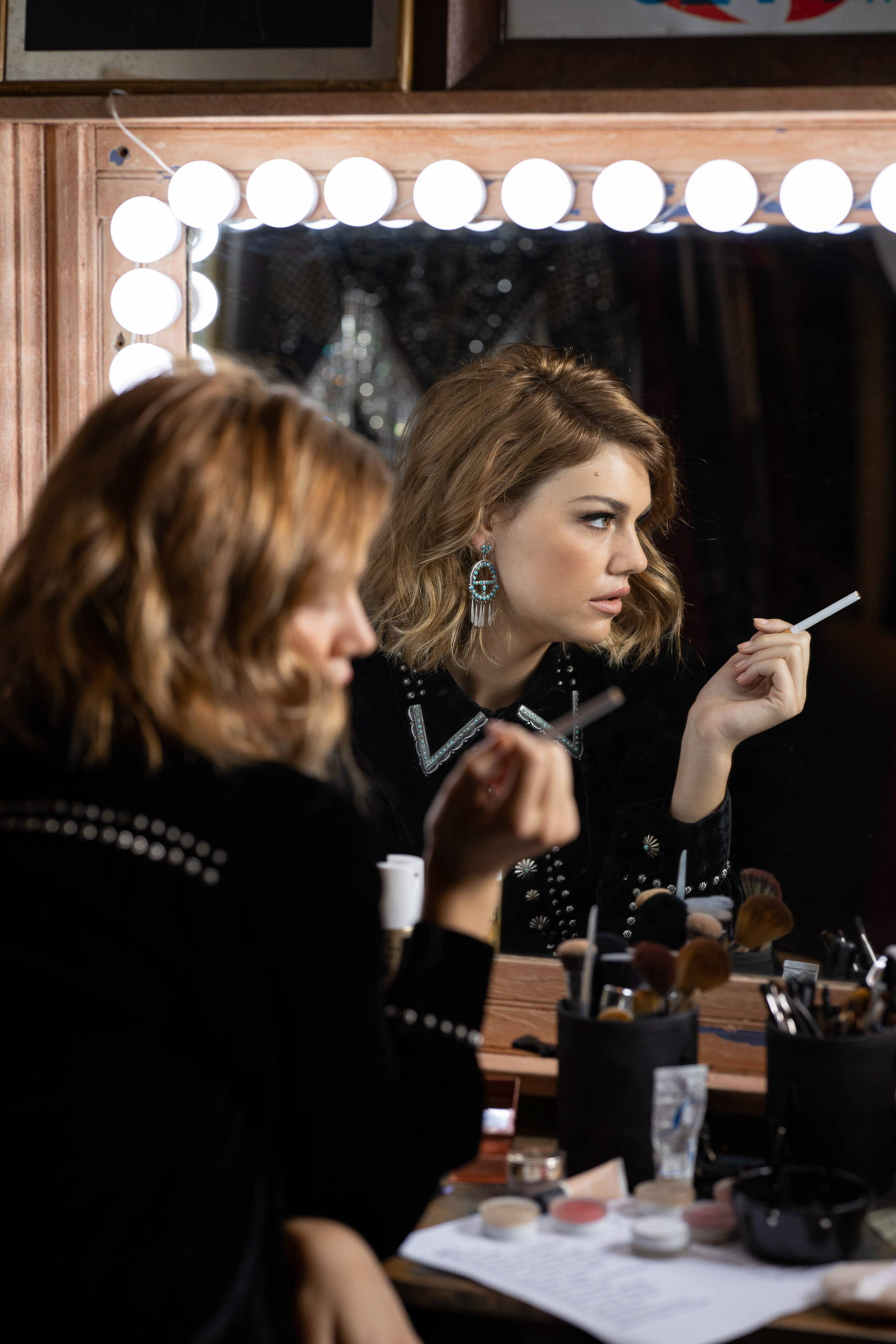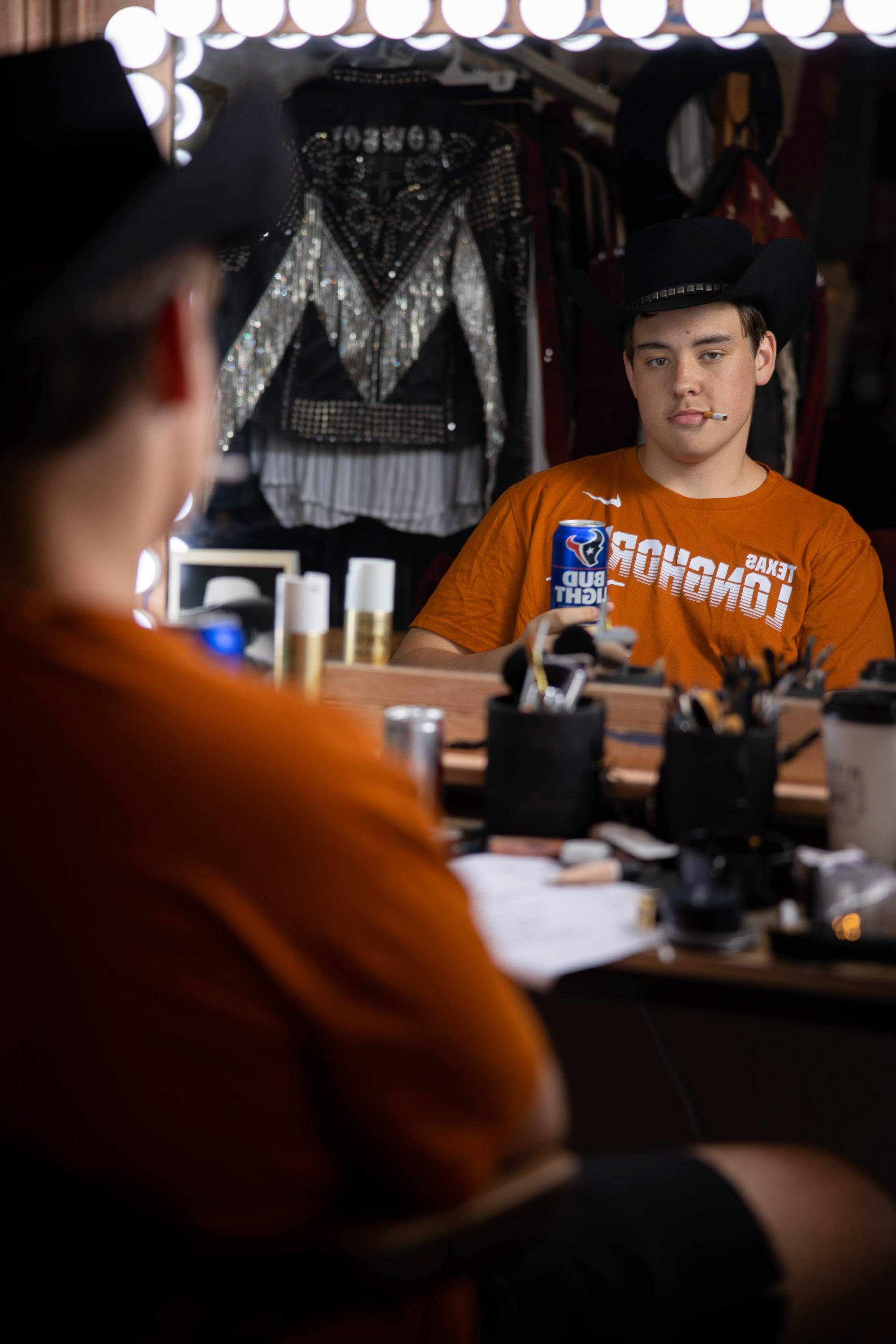 P.S. We had a whole lot of fun with this, and we think y'all would, too. Get on your DDR hat and grab a smoke (unlit… we are not encouraging smoking!), snap a pic and post in Addiction with "2020 got me like…" Don't have a DDR hat? Girl. It's high time you get one.
Last but not least, we want to give a very heartfelt shoutout and thank you to the people who were absolutely crucial to making Nashville happen:
Carla Curry, who provided props, staged the set, and entertained us. Mike Davis of San Marcos who granted us use of his fabulous vintage car. Grant Mazak, who loaned us his beautiful instruments and equipment. And everyone at The Steven and Mary Birch Theater in Seguin. We couldn't have done it without y'all!