The Story Behind the Song: How Midnight Cowboy Found "Everybody's Talkin'"
THE STORY BEHIND THE SONG: HOW MIDNIGHT COWBOY FOUND "EVERYBODY'S TALKIN'"
During our conversation with Jon Voight, he shared with us the backstory behind the selection of Everybody's Talkin' as the film's theme song. In addition to being a great actor, he's a great storyteller, so we'll let him tell it in his words.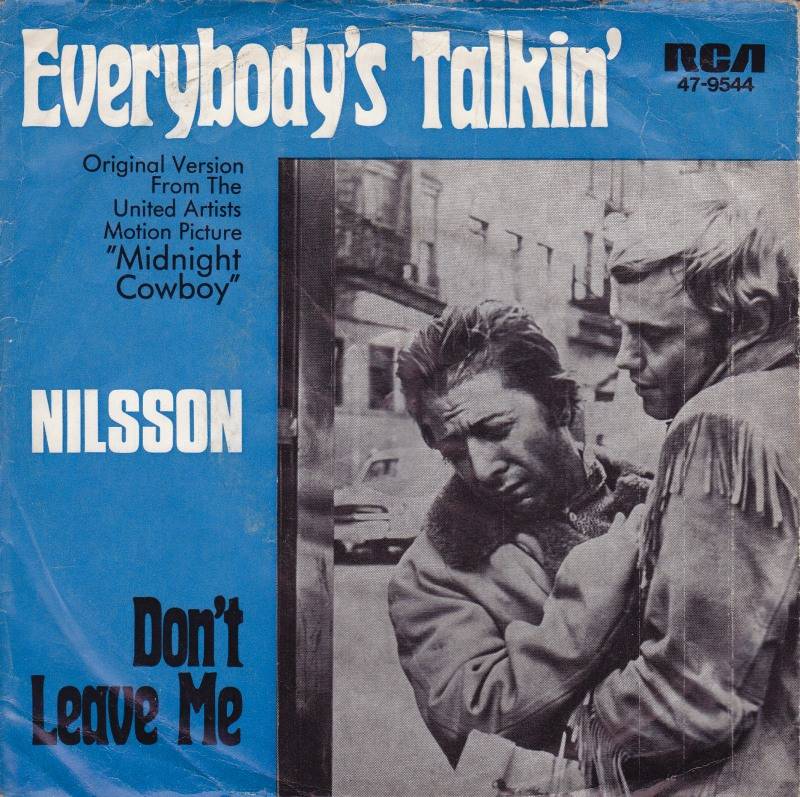 ---
"[The director of Midnight Cowboy, John Schlesinger] put on this track by Harry Nilsson, a cut of 'Everybody's Talkin''. When he put on that record, the hair on my forearms stood up, it gave me chills, because it was so appropriate for the film. That kind of thing doesn't happen very often. It was amazing.
It's a terrific song and so appropriate for the film, it couldn't have been better. It couldn't be up for an Academy Award because it wasn't written for the film, but it really should've been. And Harry Nilsson couldn't have been a better deliverer of that song. He even looked like me, like the character Joe Buck a little bit. It was just an extraordinary find.
They went ahead and asked several great writers to write a song, thinking maybe they could write something like it. But nothing was like it. 'Lay Lady Lay', which was Bob Dylan's song, was written for Midnight Cowboy initially. And it's a great song, but it doesn't have the magical internal longing that [songwriter] Fred Neil's song did. 'Everybody's Talkin'' is such a poetic insight into the character."

---
Last fall we went out to Jon's home in Los Angeles to do a photo shoot with him and our mutual friend, Bonnie Paul, as well as Bonnie's daughter Skyler Shaye. To set the tone, while everyone was getting set up and styled for the shoot, we put on the film's signature song, Everybody's Talkin'. It felt like such a 360-degree, circle-of-life moment to back here all these decades later, celebrating this film and this family and the brand, that Bonnie – who is a singer herself – felt moved to record a cover of the song.
Check out her version of the song, and see some of the behind-the-scenes moments from the recording as well as our photoshoot! (You might even see a cameo appearance by our beloved Mitchie!)