The Mother of All Accessories
THE MOTHER OF ALL ACCESSORIES
Why is this stone* so under-appreciated? It's inherently one-of-a-kind (our favorite element in all things), it's shimmery and lovely, and it goes with absolutely everything.
While it's not the first thing you think of when envisioning Native American jewelry, they have been crafting it in their pieces for centuries, fashioning it into rings and bracelets and pendants. It makes for a nice change of pace from your collection of turquoise.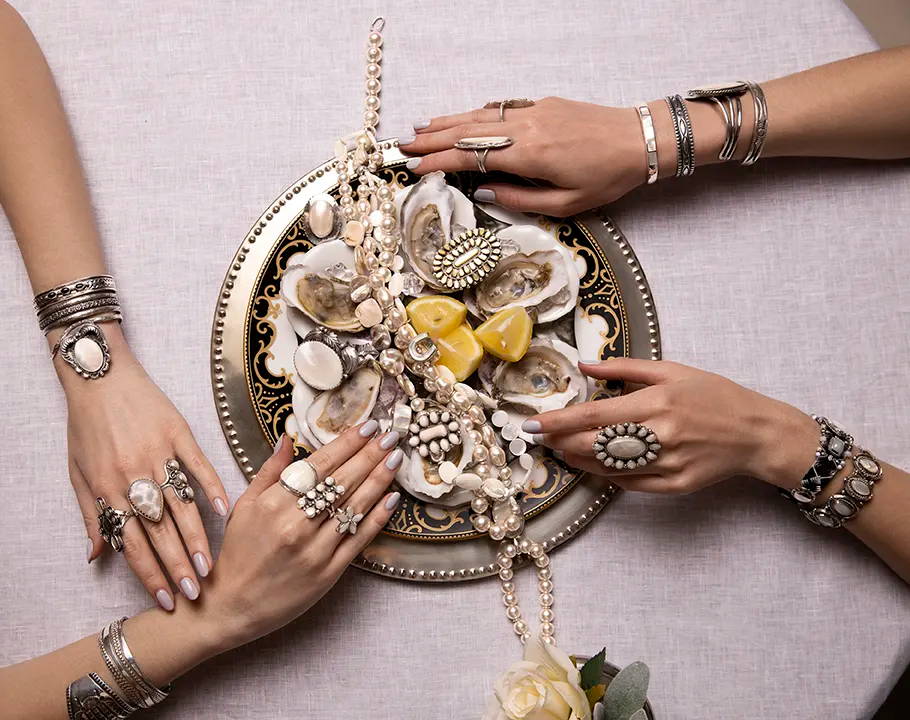 We think Mother of Pearl should be celebrated year-round, but it especially complements our holiday collection in that it is understatedly eye-catching. When paired with our deep velvety violets, it catches colors of purple, and next to sparkly silvers, it reflects subtle shimmers of metallic. It really is the "mother" of all accent pieces!
*We know, it's not a stone. It comes from the shell of mollusks.