Purple Reign
At the risk of being redundant, y'all, purple really is everything this season. We absolutely cannot get enough.
From the lightest of lavenders to the deepest aubergine, the royal hue has a pervasive presence throughout Baron's Ball. Leather, to velvet, to sheer, to jewelry.
It's a perfect counterbalance to the metallics, tempering the shimmer with something solid.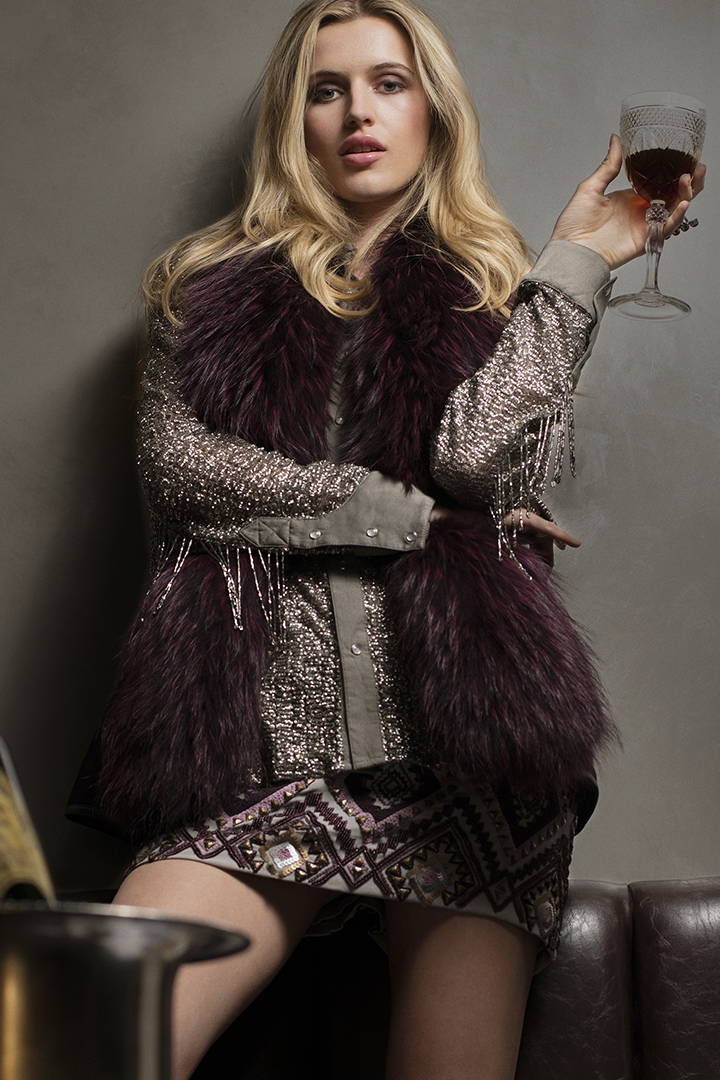 And here's the thing: it looks good on EVERYONE! You know how some people can't (or shall we say, "shouldn't") wear certain colors depending on their complexion and hair color? Like how sometimes certain yellows on a blonde can make them appear washed out? Yeah, purple is not that way. Whether you're a winter or a summer, a blonde, a brunette, or a fiery redhead, you can absolutely rock this stunning shade.
Looking for something long and luxurious to rule your holiday parties? You've got to have the Senorita Dress! Not only is it an eye-catching aubergine, but it's a lush floor-length velvet that will have you looking like absolute royalty at every event.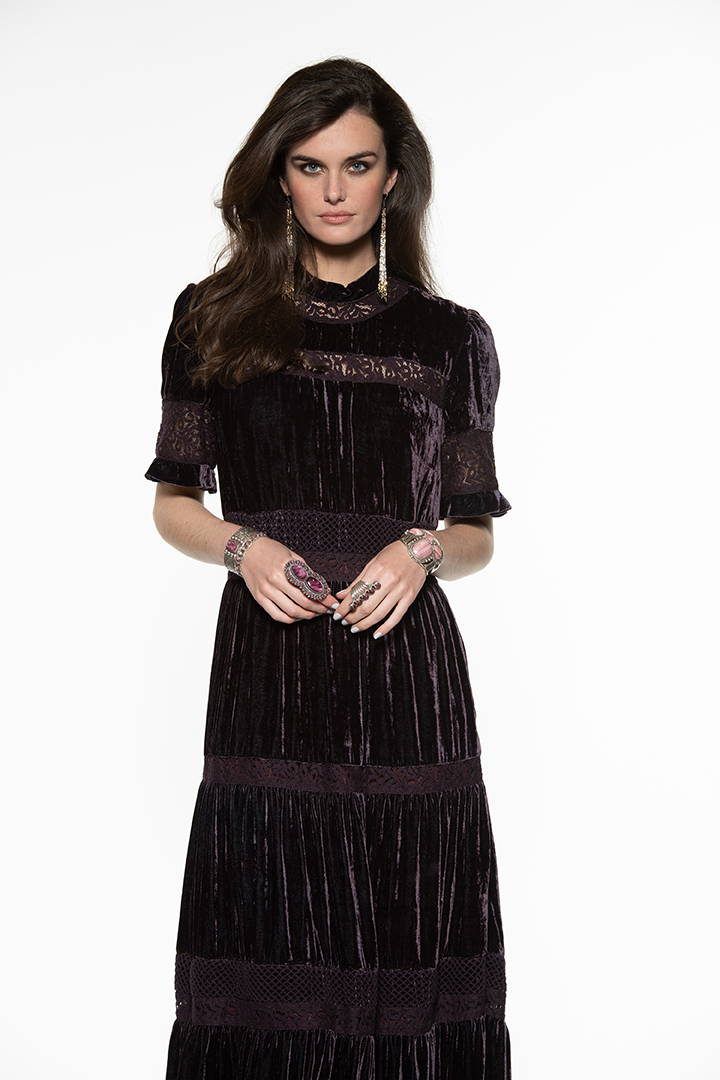 Feeling a little more on the short and sassy side? Well, you can sashay your way through the season in the super-flattering, easy-to-wear silhouette of the Muy Bonita Dress. The luxe velvet accented with gorgeous floral hand-embroidery will, indeed, have you looking "muy bonita"! Pair it with the silver Apache Kid Boots, and you're
But if you're really looking to stop some traffic this season, it's the Rainhorse Blanket Skirt all the way. This sexy, shimmery mini is to die for! Whether you tone it down with a simple chambray button-down, layer on the luxe with velvet (it's gorgeous with the Cummings Top) or go full glam with sparkles and fur (we're talking Champagne Toast and Hondo Vest!), you're guaranteed to turn some heads and drop some jaws!
Fancy something a little more subtle, but still flirty and feminine? Girl, you gotta get yourself the Mariana Top. It's a lovely sheer lavender with that deep aubergine hand-embroidery, and it can be worn on the shoulder or off, so you control the sexy!
No matter your style, no matter your shade — there's a purple for everybody!