The Case(s) for Better Packing
The Case(s) for Better Packing - Check Out our Jewelry and Brand New Make-up Cases!
You know what a pain in the behind it is when it comes to packing your beautiful, chunky, Native American jewelry. Sometimes Cheryl, our creative director, had five little jewelry cases to hold everything, and not very well. Finally, she said, "the heck with this," and decided to design something better. So she came up with The Santa Fe Zippered Jewelry Case.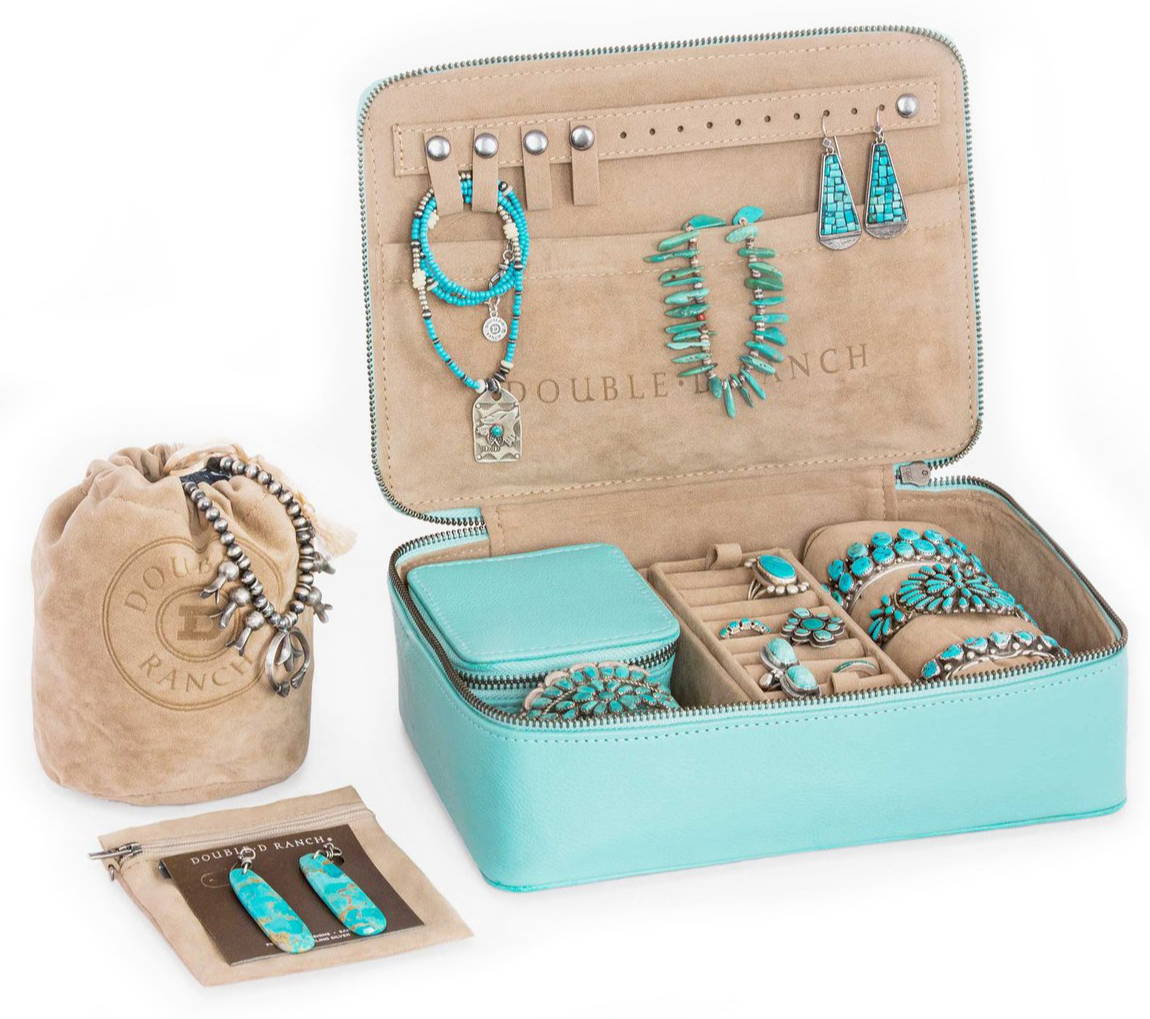 Of course, it's turquoise and specifically designed it to smartly hold big chunky bracelets, squash blossoms, bold rings, and other goodies. Speaking of jewelry, ours is on sale. It ends soon, so load up!
The case is leather with a suede-like lining, and most of all, it fits big jewelry perfectly.  The first order disappeared faster than a girlfriend after a bad date. So far we have had to reorder them five times and find that some people have so much bling to haul around that they want two!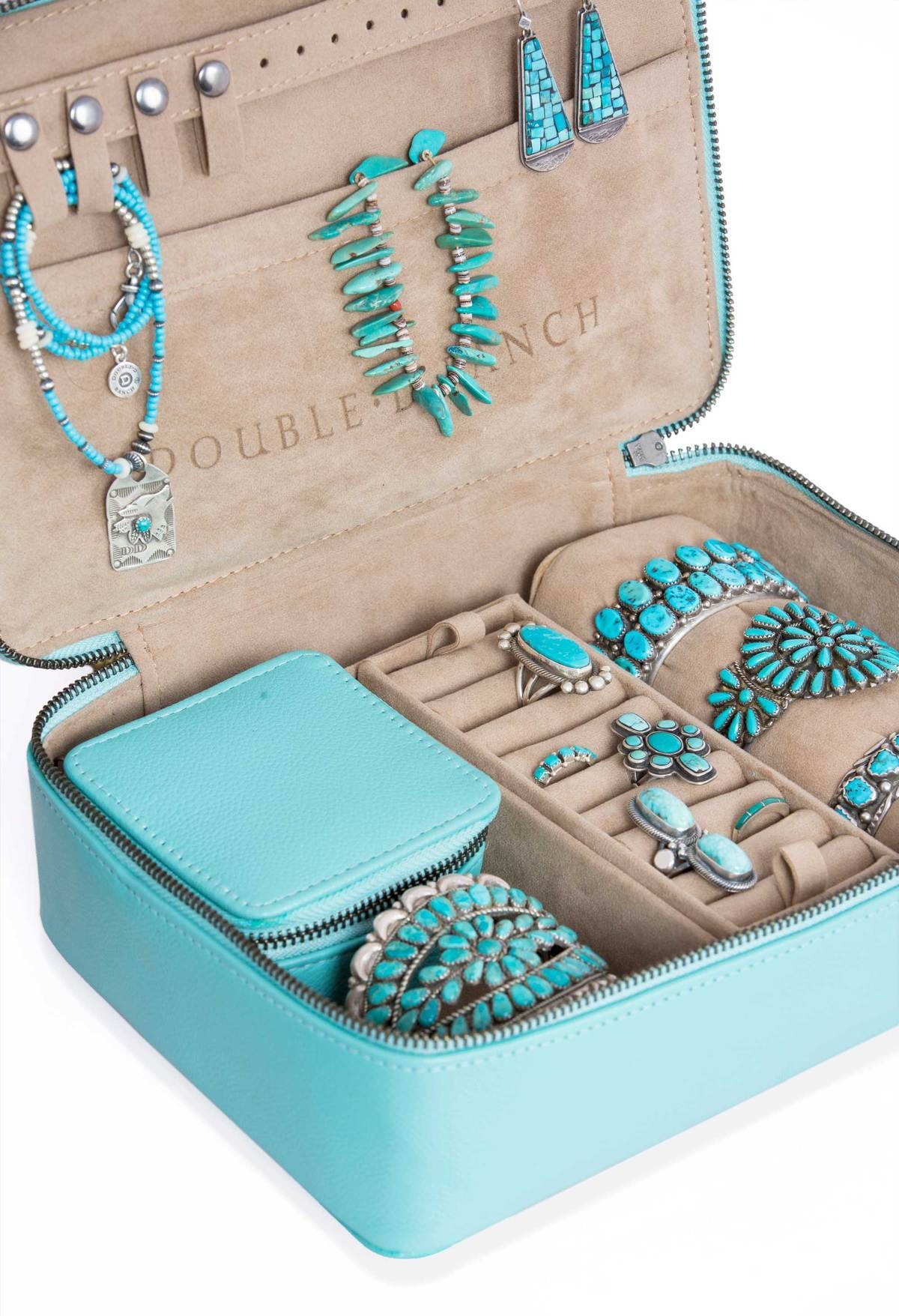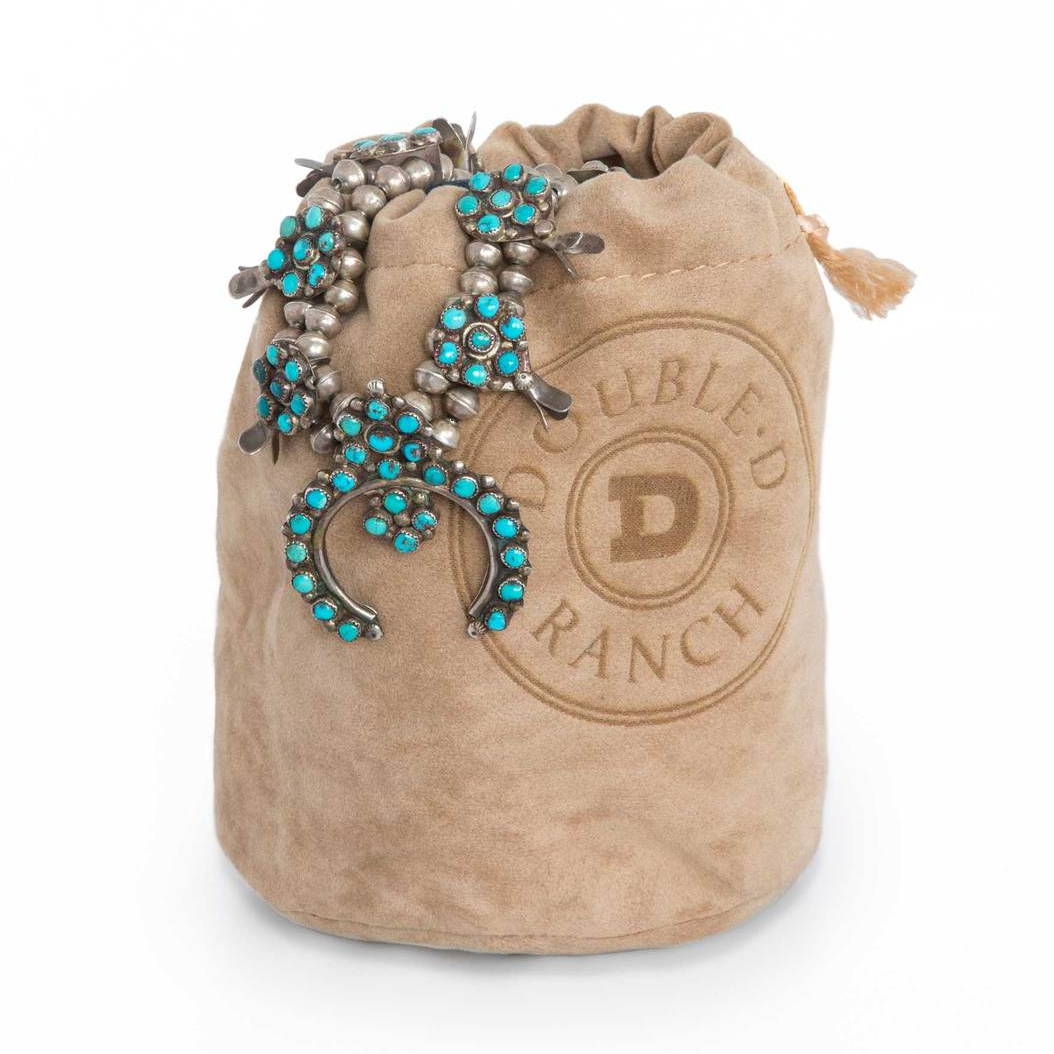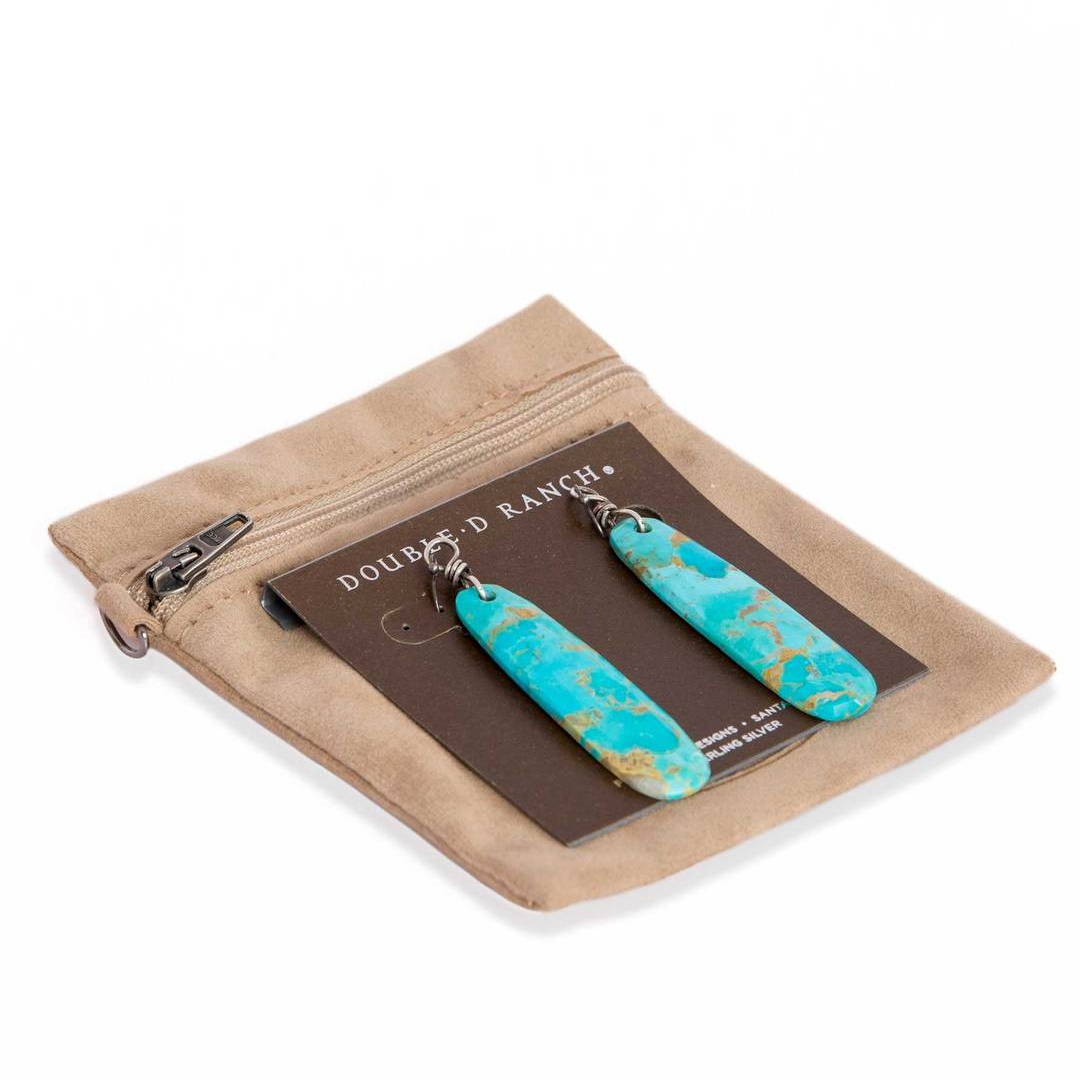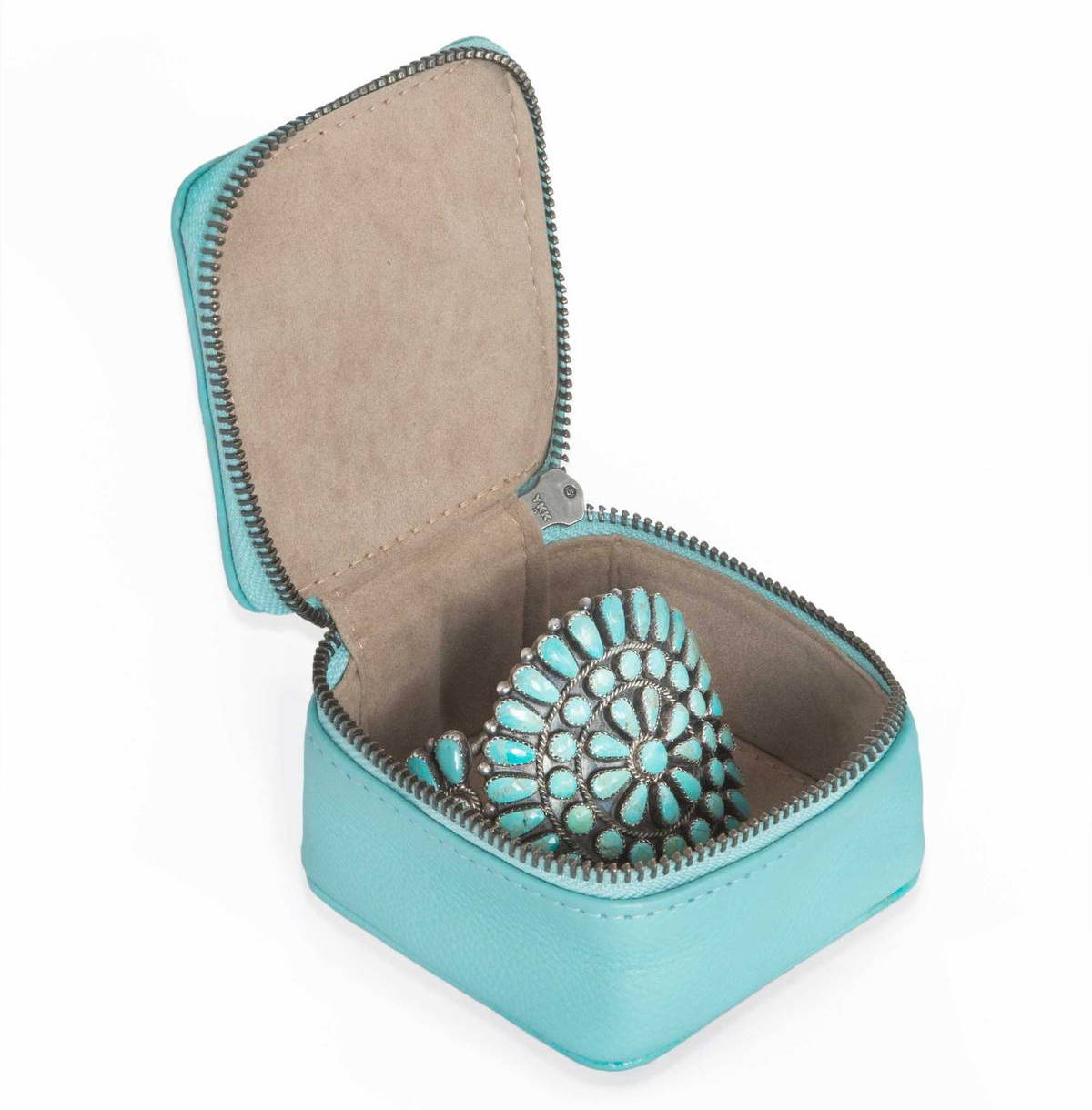 That inspired us to make the Tucson Jewelry Keeper which is perfect for your purse or tote. Now, if you have to take off a piece, or switch one out, you won't be digging around in gum wrappers, and old receipts to find it. Instead, pop it in the case for safe keeping.
And now, by popular demand, we're rolling out our new makeup case! It's compact, easy to clean and keeps your makeup nicely organized, and your brushes separate.  Check out this video tour from Cheryl to learn more.
Get yourself one, or use code: THREE4ME to get 15% off when ordering all three! And stay tuned because we have something special coming to hold all your treasures at home...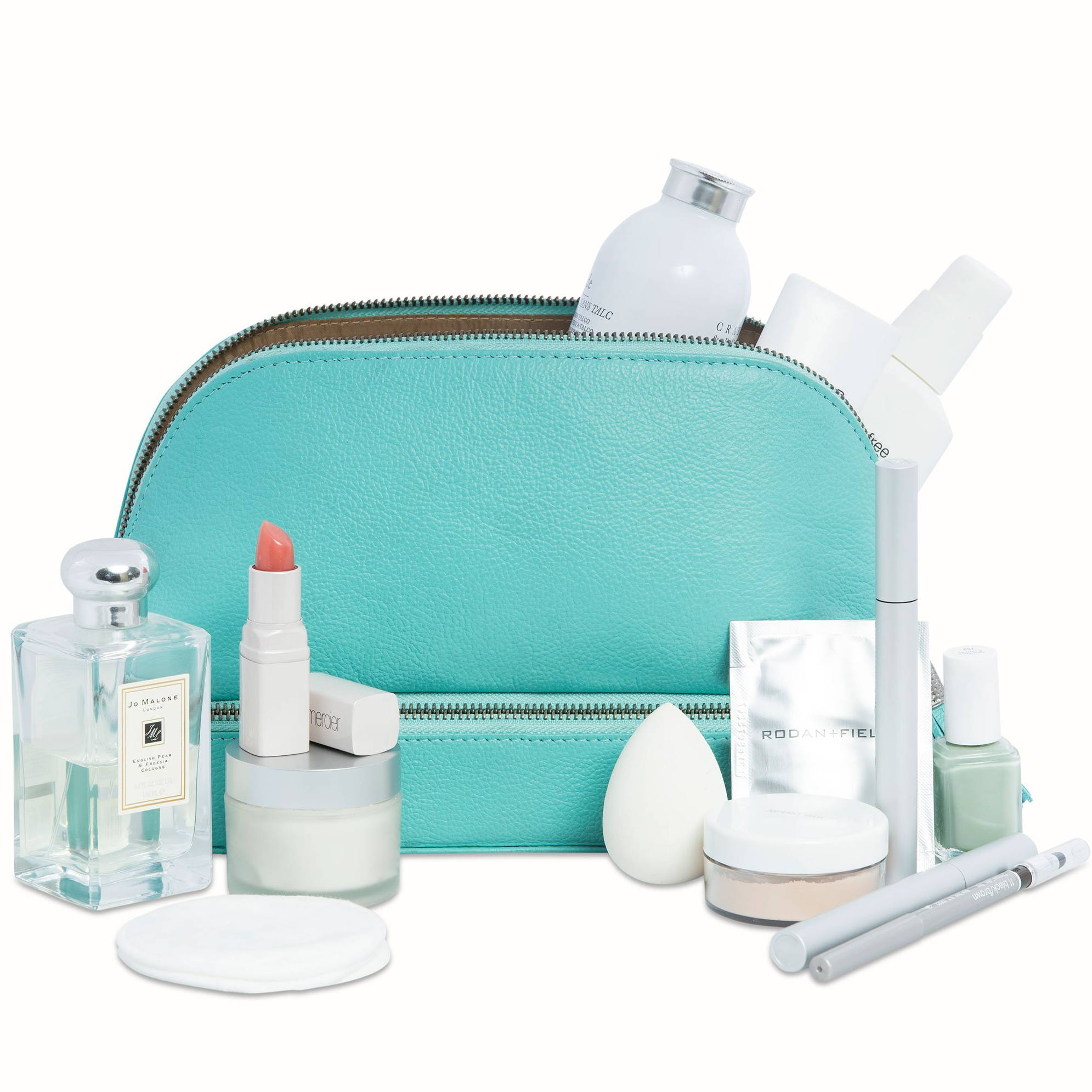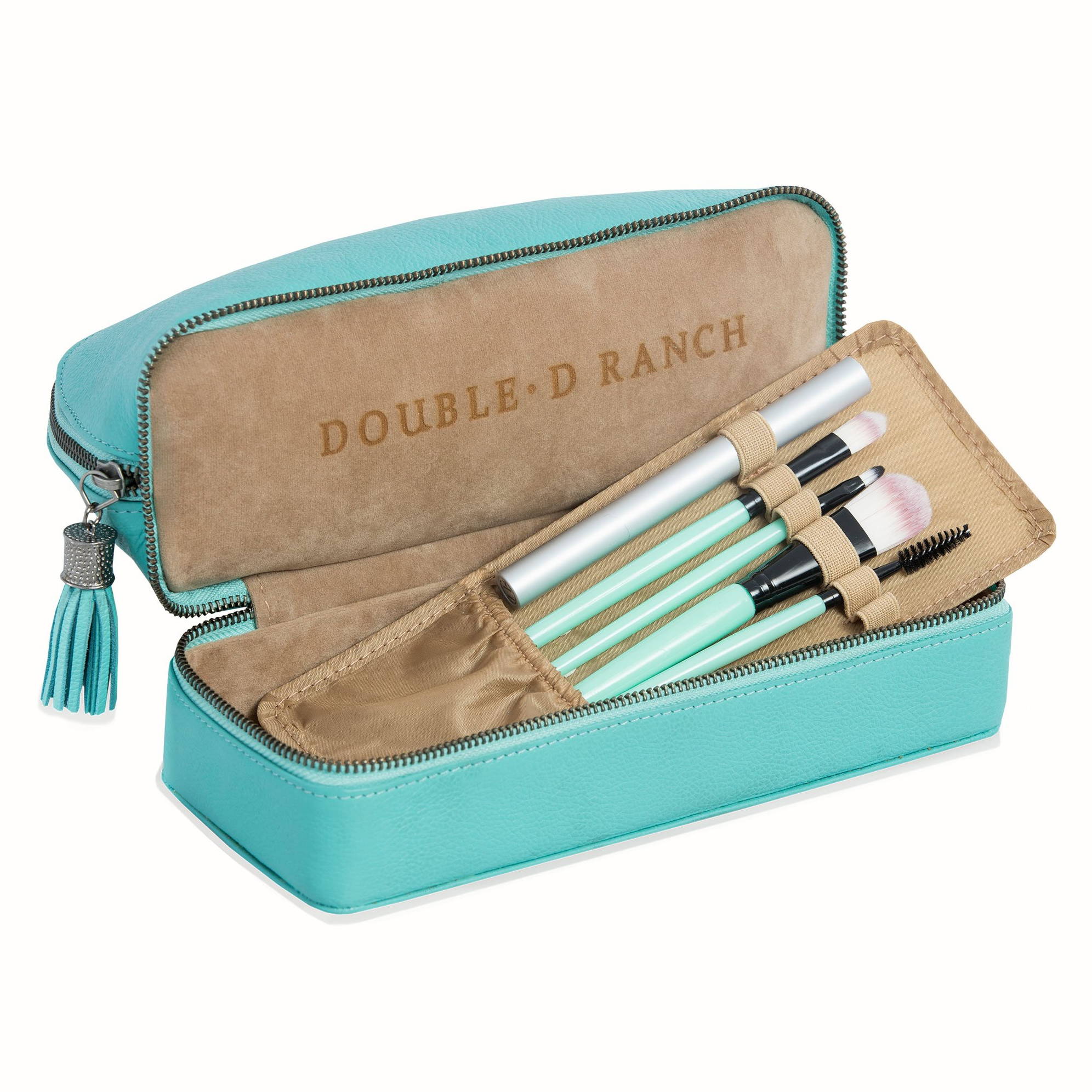 ---
SHOP THE COMPLETE TRAVEL SERIES SET