TAOS TEES TO TREASURE
It's easy to get caught up in all the luxury of Taos – we get that – it's a really elegant, glamorous collection and we're pretty dang proud of it. But, not every day is going to be all velvets and fur, and Taos also has some pretty fabulous tees and tops that have kind of flown under the radar that you really don't want to miss out on. Here are a few of our favorites:
How this tee has snuck past the spotlight is beyond us – it may be the most wearable of all. The two-tone contrast is striking yet simple in a classic geometric southwestern pattern and contrasting stitch trim. Plus, it's super soft and that slightly longer length that covers your booty! What's not to love?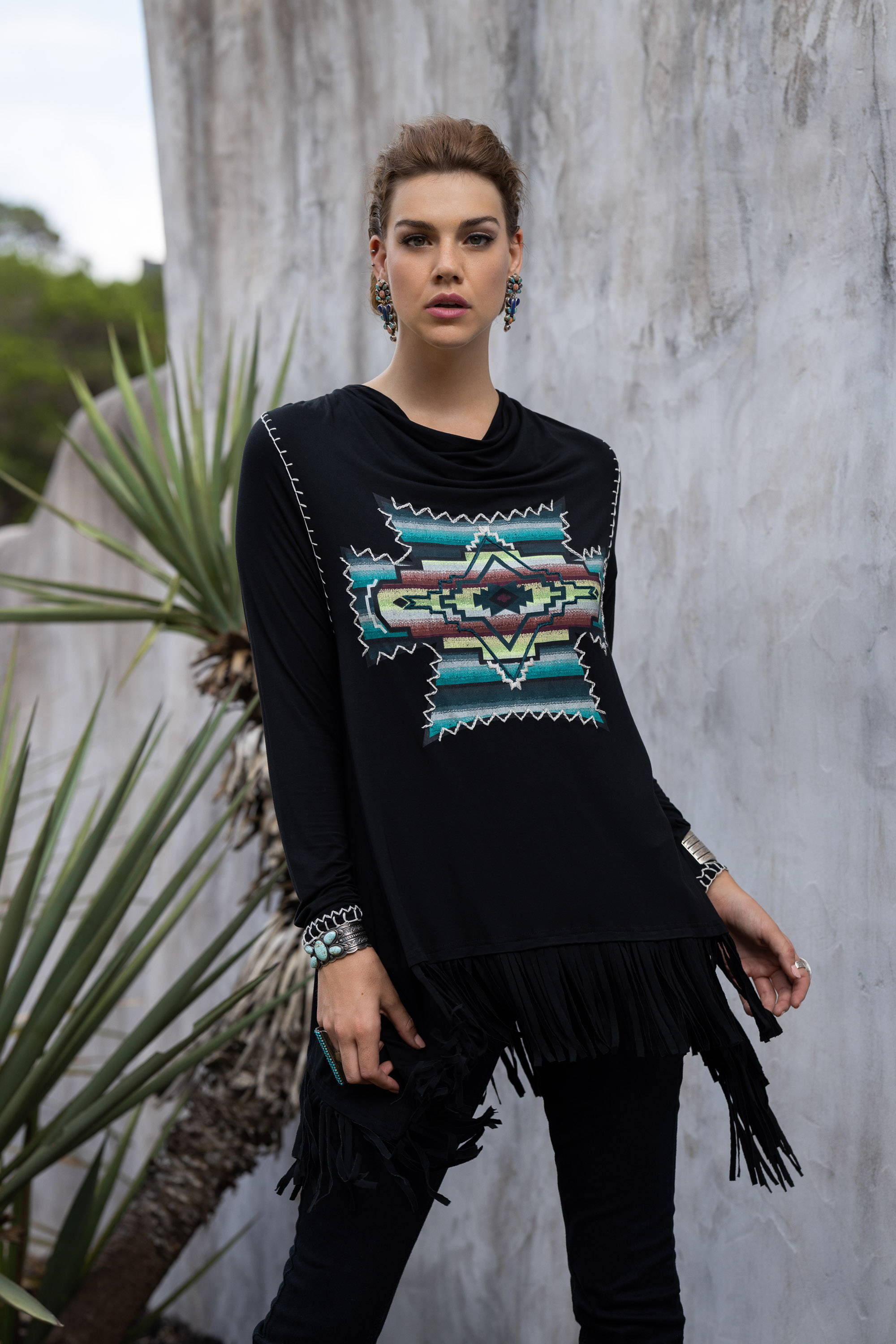 KIT'S CROSS TEE
This is a personal favorite of ours. First of all, it ties in that blanket pattern that is so important to us, to our story, and to this collection. But more than anything, we are IN. LOVE. with that neckline! It's kind of a slouchy cowl neck in the front and then a tie-string slouchy keyhole in the back. Not to mention that fringed hemline. It's unlike anything else in your closet.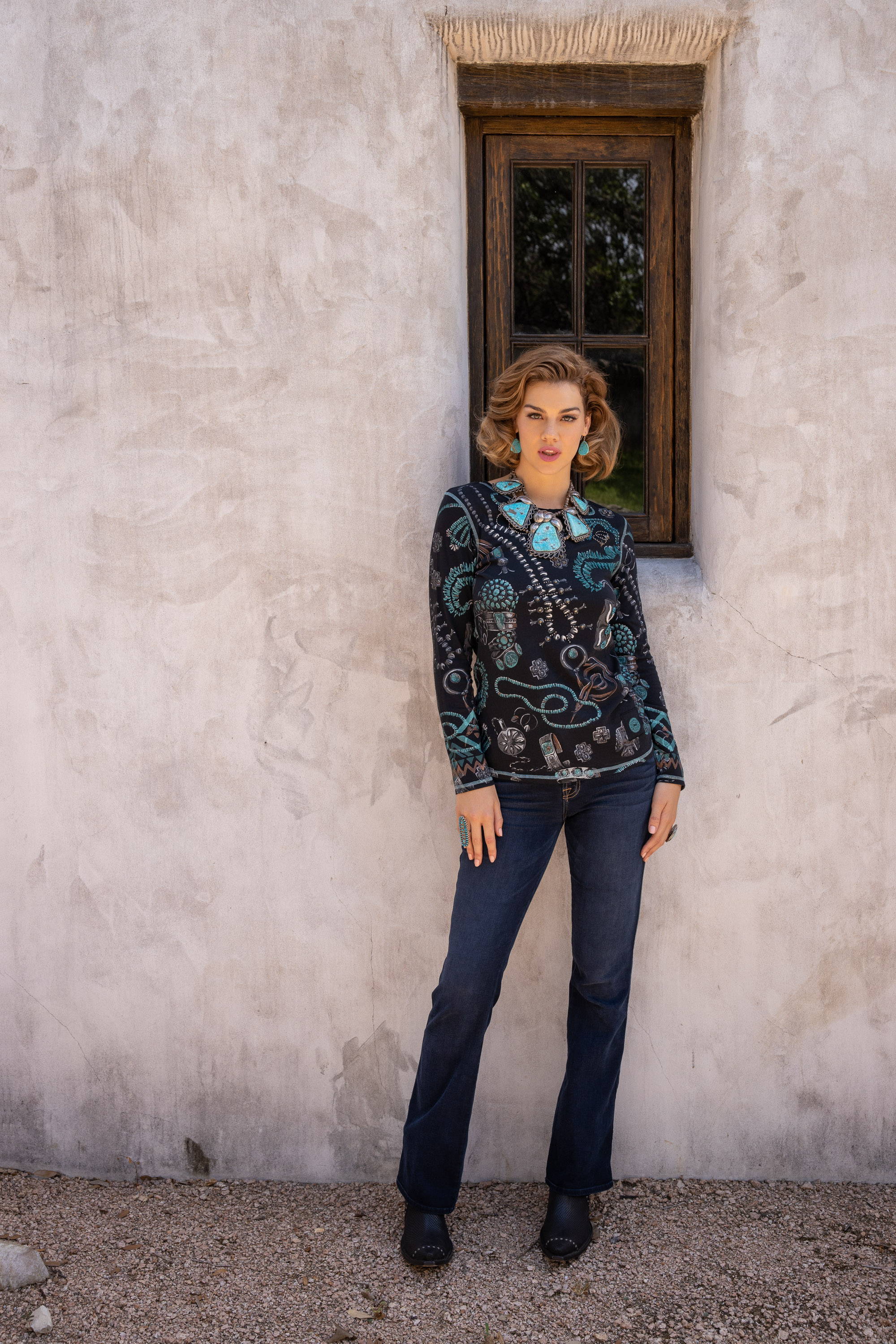 JEWELRY KEEPER TEE
It should go without saying why this is a must-have. Every DDR gal knows you can never have – or have on – too much jewelry, no matter how you're wearing it! This is a casual, effortless way to load up your look with southwestern jewelry without having to put on a single piece of silver. (Though you know us – we're all about loading up with statement pieces on top of it!)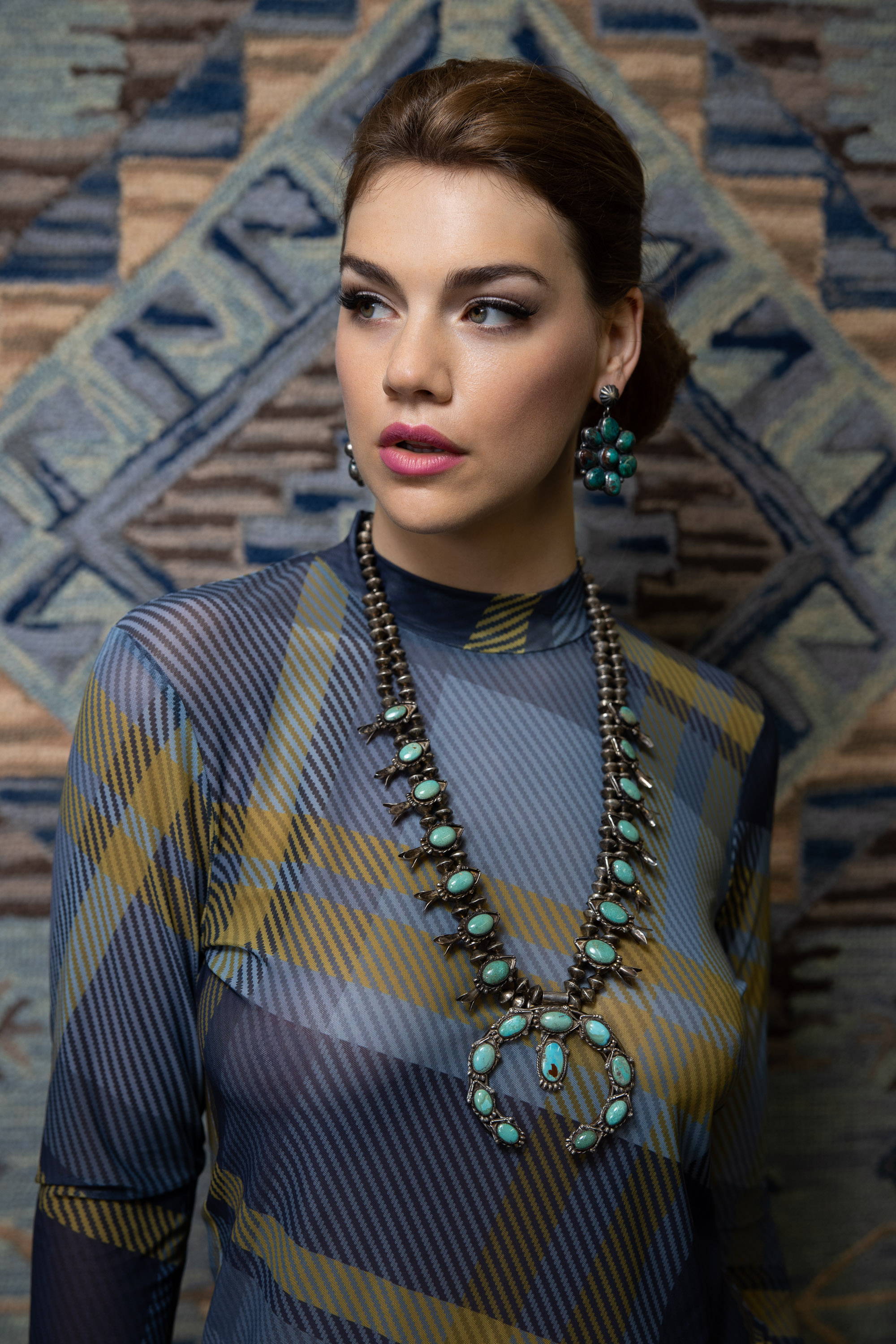 RODGERS PLAID TEE
Who doesn't love a mock turtleneck? It is one of the best necklines for accessorizing because it doesn't compete with your necklace, regardless of the length, and it works well with scarves. And of course, we love the plaid; it's one of the prevalent patterns in Taos (if you missed the cute inspo story behind it, you can check it out here), and printing it slightly askew makes it very flattering. Plus, the fabric is lightweight enough to be a year-round favorite.
---