Tanya's Take: A Q&A with the Country Music Queen
TANYA'S TAKE: A Q&A WITH THE COUNTRY MUSIC QUEEN
Recently we were able to ask Tanya a few questions – about her new album, about being back on the scene, and about winning her first Grammy Awards. And her answers did not disappoint; she responded with her characteristic humor and candor that we've come to know and love.
---
DDR: You released your first album in 19 years, While I'm Livin'. What was it like getting back in the studio after almost two decades?  
 TT: I personally feel like I never went away, but it's been 17 years since we released a record of new music and we're having a blast with Brandi [Carlile] and Shooter [Jennings] promoting it. It's amazing how Brandi and the twins wrote all these songs about my life, and we didn't even meet until I was in the recording studio. That's remarkable. I could never do that. And then, I told Brandi about a song title I mentioned to Loretta Lynn back in the '70s, "Bring my flowers now, while I'm livin'…". Brandi immediately said, "Let's write it." I wasn't so sure, but after I thought about it, I came back and there she was at the piano with the twins. We wrote "Bring My Flowers Now" in 15 minutes. And we titled the record after the chorus in the song. It's one of my favorite songs of all time because it honors my mom, dad, family, friends, and my beloved horse Jesse Ray that passed away.
DDR: One of the songs they wrote was "Mustang Ridge", tell us about that song.
TT: Well, "Mustang Ridge" was written specifically for me, by Brandi and the twins, Phil and Tim Hanseroth. Brandi always says, the song, like me, is forthright and mysterious! Ha ha. The narrator is on the run, dogs and devils at her heels, and she has faked her own death – maybe! What's certain is that she's gone, in the song. What blows my mind is Brandi and the twins wrote this song for me before ever meeting me! Now that's talent.
DDR: While I'm Livin' recently won you the Grammy for Best Country Album, and your song "Bring My Flowers Now" won for Best Country Song. After 14 nominations, you're taking home not one, but TWO, trophies. What was that moment like?
TT: That was a whirlwind! I really wanted to win for my team and my kids. I've been nominated so many times for so many awards, that I got used to losing. Losing is a lot easier! I certainly didn't expect to win, but I sure hoped it would happen for all the people around me every day. They wanted it to happen so I'm glad I did for them. They've all worked so hard on this record and they were all there with me in the audience, so we celebrated together.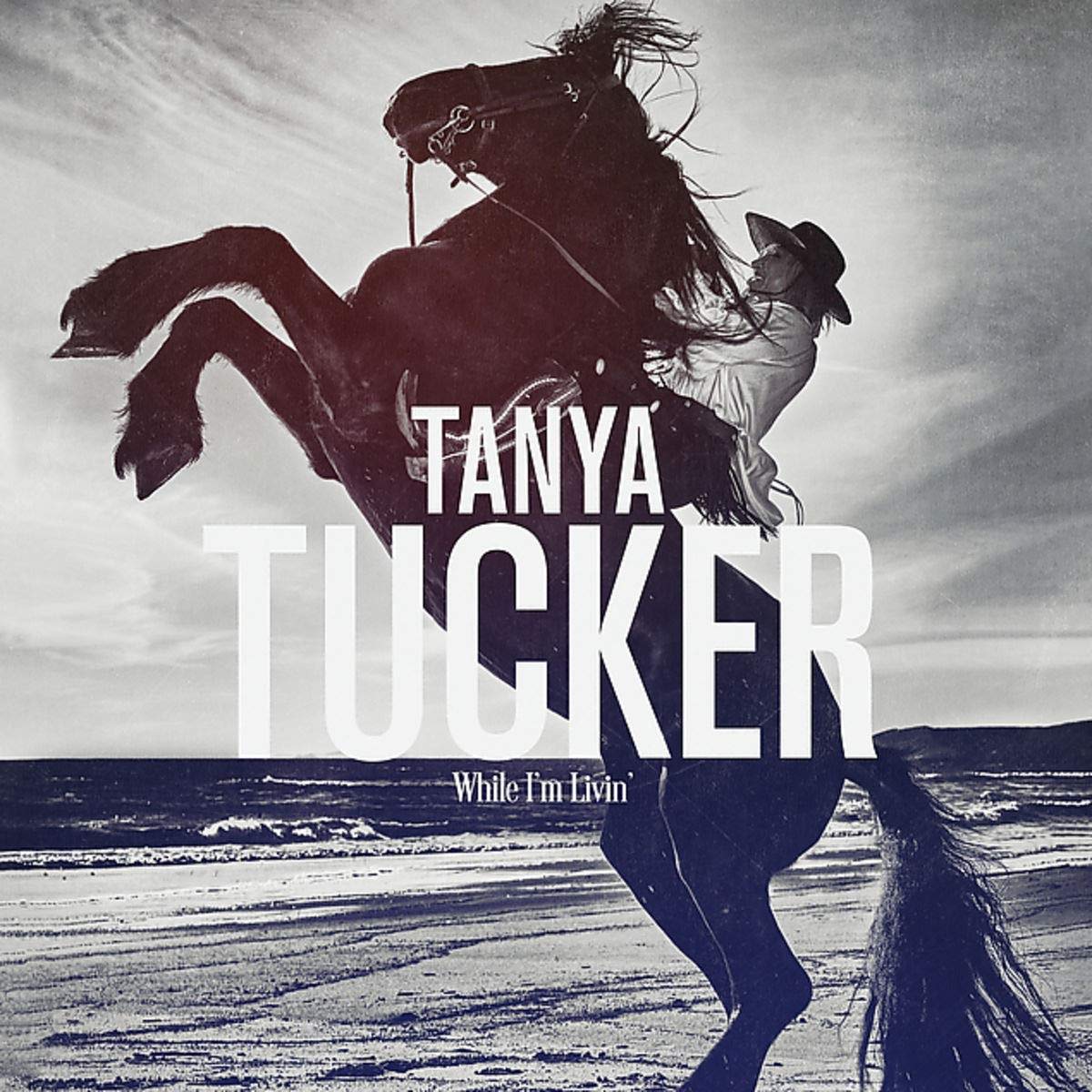 DDR: You have a loyal, fervent following of fans who eagerly welcomed your return. You've been selling out shows all over the country! How does it feel to be on tour?  
TT: I took some time off around 2012 when my mother passed away, but I was back on the road with a new band and team in 2015, so we've been road warriors since. I'm 61 and I've been doing this since I was 7. It's all I know and what I love. If it weren't for the fans, I wouldn't be able to eat or have a roof over my head. I thank my God every day for giving me the gift to get back on the road and jump on that stage. Some days are tougher than others. Really tough. But you have to pull up your bootstraps and suck it up.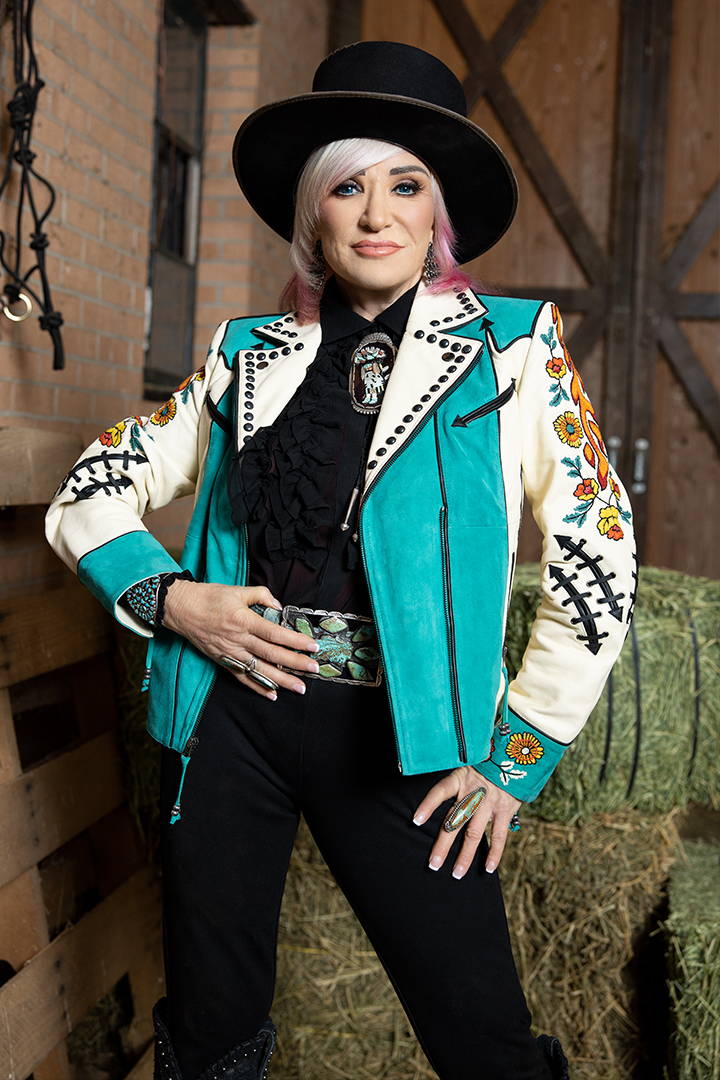 DDR: You can certainly still rock a stage — and rock an outfit! We always love getting to dress you because you're not afraid to accessorize, and whenever we start to put together looks we always go towards the "more" side. What's the secret to your style? What's your relationship with your wardrobe or your "look"?
TT: I love statement pieces and spontaneity. I could spend all day picking out Double D Ranch pieces and styling them with their incredible jackets, vests and pants. Each item is truly a work of art, from the studs, beading and beautiful craftsmanship in the turquoise belts and jewelry. That's what fun about building my performance outfits and everyday wear – every piece can be mixed and matched for comfort or glam!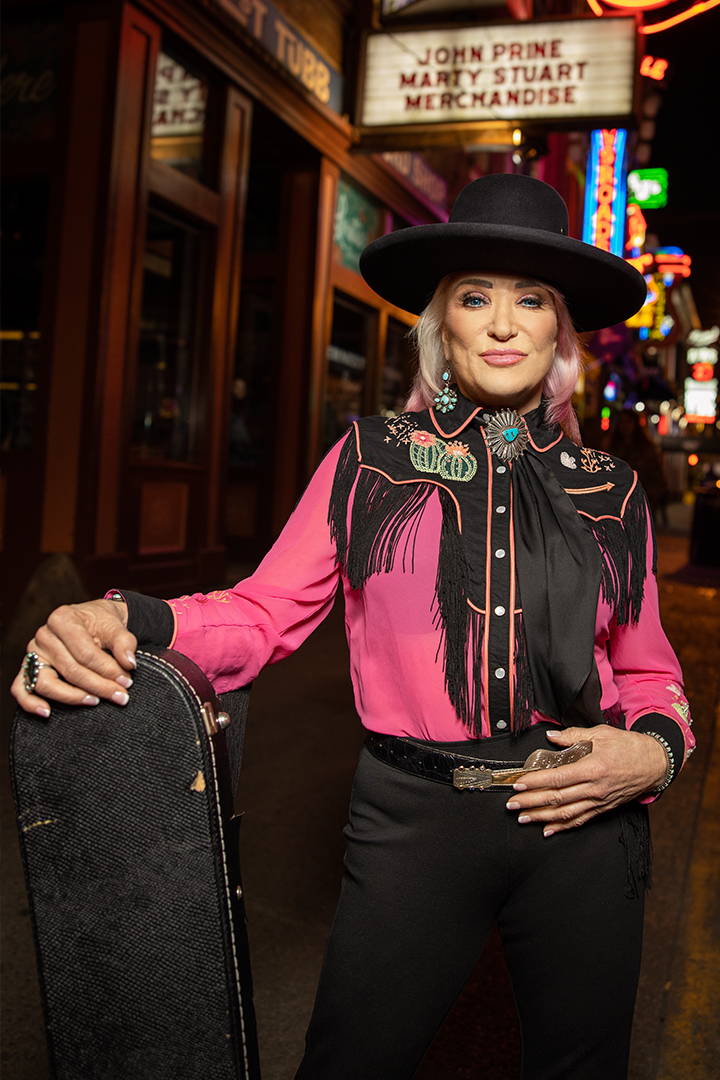 DDR: Have you always had an eye for a little dazzle in your wardrobe? We seem to remember you telling a story about your momma and a little gold dress...
 TT: Loretta Lynn, Patsy Cline, Tammy Wynette – all of the trailblazers who came before me sparkled like a diamond on stage, so that's what all girl singers aspired to look like. I'll never forget when my mom spent good money on a gold sequin dress – that's one of my first memories of having something really special to take care of. Today, I really like to have some sparkle and statement pieces in my wardrobe. Double D has so many pieces that pop whether I'm on stage or just going out for dinner.
DDR: Tell us how you got connected with Double D Ranch.
TT: I've been a longtime customer! As soon as I got a little money, I got me some Double D. I've been an online shopper for years, but I'm Texan at heart, so whenever the bus is rolling through Houston, San Antonio or in between, we try to swing by the showroom in Yoakum. I'm always fascinated by the collections each season. Cheryl McMullen and her team of designers are true artisans and artists. It's kind of rock-and-roll country. I feel really hip in it. I feel like I look good in it and it makes me look good. And I feel really comfortable in it. That's the best feeling of all, being comfortable and looking good at the same time. And they seem to have that down.
The first time we went there -- I always call it Dwight, Texas, but it's Yoakum, Texas -- [to the Mothership], of course, I went wild. And I got to meet all the girls. From the moment we all met, we just kind of connected. And I don't think there are a whole lot of words to explain it.