Tanya, Tequila & Tags: A Memorable Day at the Mothership
TANYA, TEQUILA & TAGS:
A MEMORABLE DAY AT THE MOTHERSHIP
They say you should never meet your heroes because they'll only let you down. Well, with all due respect to "they", we have to wholeheartedly disagree.
A couple of weeks ago, we were visited at the Mothership by none other than the country music phenom Tanya Tucker herself! Y'all, she is every bit as lovely as she is talented – and that's saying something.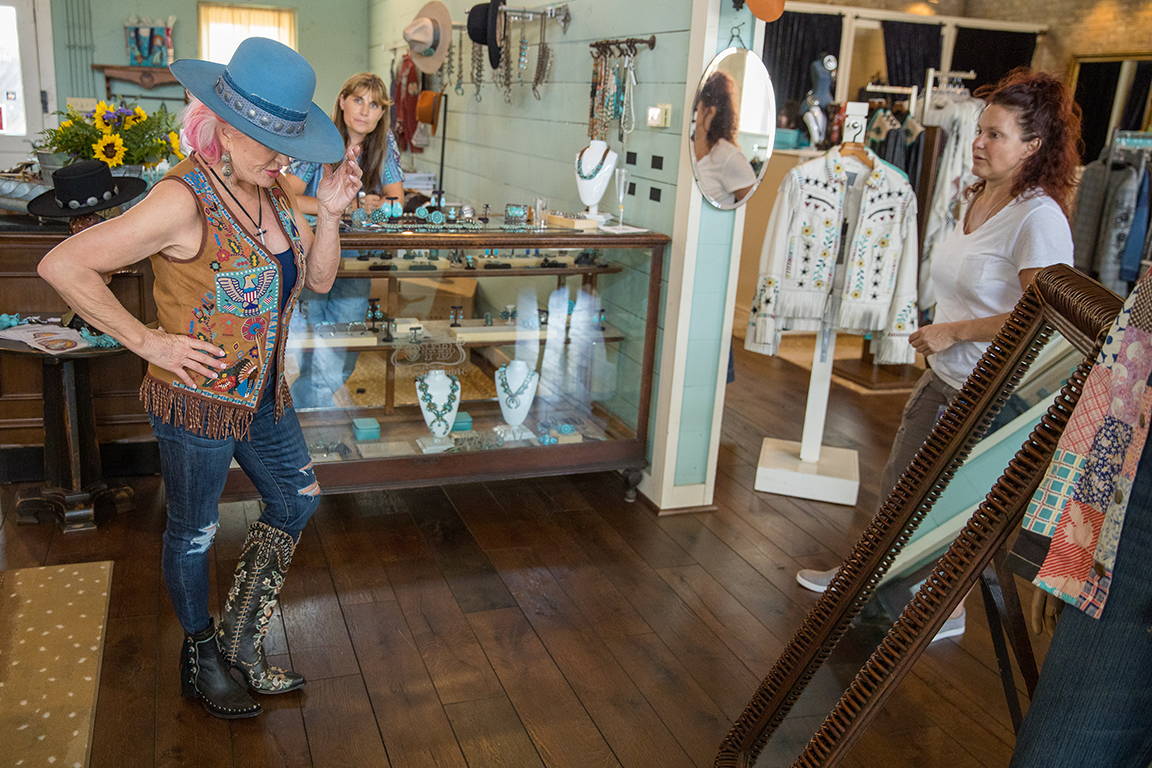 Since she first debuted her signature raspy voice at the ripe age of 13 with the timeless hit Delta Dawn, she has captured the hearts and awe of country gals all over the world, especially ours. You can't even imagine the excitement buzzing through the outlet as we prepared for her arrival.
"Her team had reached out to us the Saturday before to let us know they were going to swing by and come in," said DDR's queen of customer service, Kristen Schley. "I said 'That's great! We'll have the outlet ready!' And they actually drove in the night before and sort of camped out in the bus overnight until she was ready to come shop."
And ready the outlet we did! We closed the Mothership to the public so that Ms. Tucker could shop in peace – aside from all of us fan-girling, of course – and tried to anticipate what the queen of country music might want to have on hand.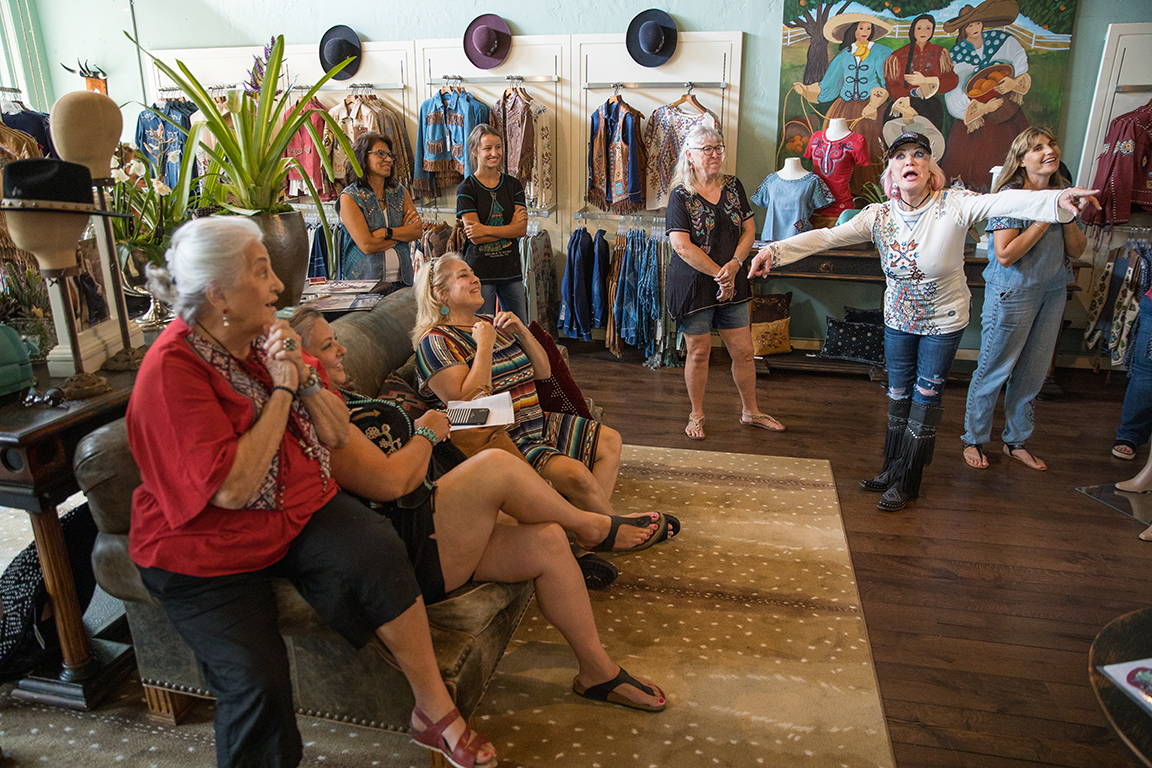 "Nothing was asked for, of course, she was very kind, but we had mimosas and snacks waiting for her anyway," Kristen said. "Also, she likes Dr. Pepper in the mini cans – only in the mini cans – which is funny."
Just shy of noon, Tanya (we feel like we're on a first-name basis with her now) graced the showroom with her effervescent presence, along with her friend Craig and her assistant Jodi. We spent the next five hours or so dressing her up in DDR, listening spell-bound to her stories, and taking as many photos as we could without being intrusive. There was a little singing, a lot of laughing, and yes, as the clock neared 5 o'clock, there was tequila.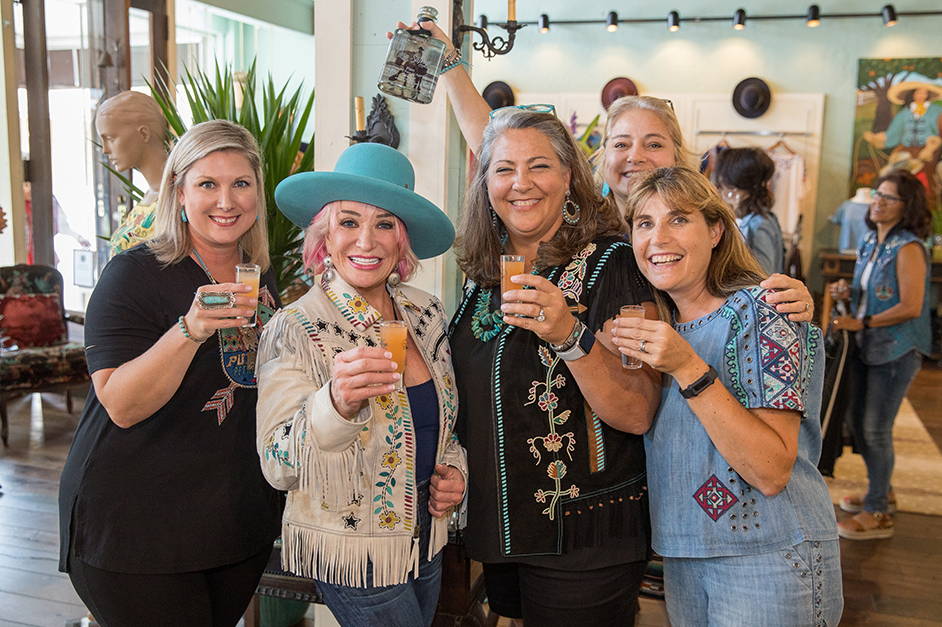 "She is a brand ambassador for Cosa Salvaje tequila, and she brought some with her," Kristen recalls. "And she had little shot glasses with 'Tanya Tucker' on them, it was really neat."
And while we like to think that tequila is a tie that binds, we are proud to say that Tanya Tucker left with a tangible token of her trip to the Mothership, a memento that meant as much to us to give as we hope it meant to her to receive.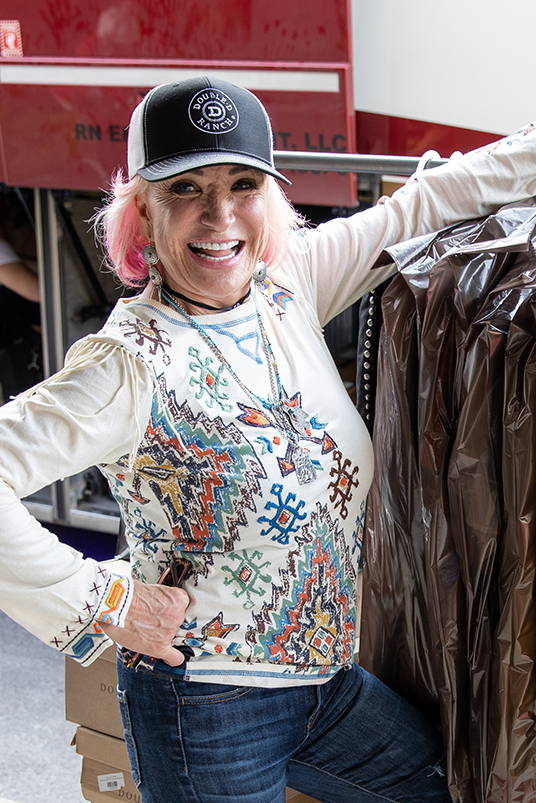 TANYA TUCKER
NEWEST WOLFPACK MEMBER, #320
"She saw my tags and said, 'Oh my god, I love these!' I explained them to her, and of course, she wanted to be part of the Pack," Kristen said. "I didn't have any Wolf Pack tags in inventory, we are waiting on our next batch, so I gave her mine. She was so excited and grateful, and it's very neat to know that she is going to be wearing my number, 320." (If you look for it, amongst the other DDR she's donning on her press tour to promote her new album, you can spot her tag!)
Try as we might, the experience of meeting this lovely legend is indescribable. But we are honored to say that Tanya Tucker is officially – stamped in silver – a member of our Pack. It was an afternoon that will live in the hearts and history of Double D indefinitely. She embodies everything that Double D Ranch was born from and stands for: tough gals believing in themselves, taking a chance, and making an impact.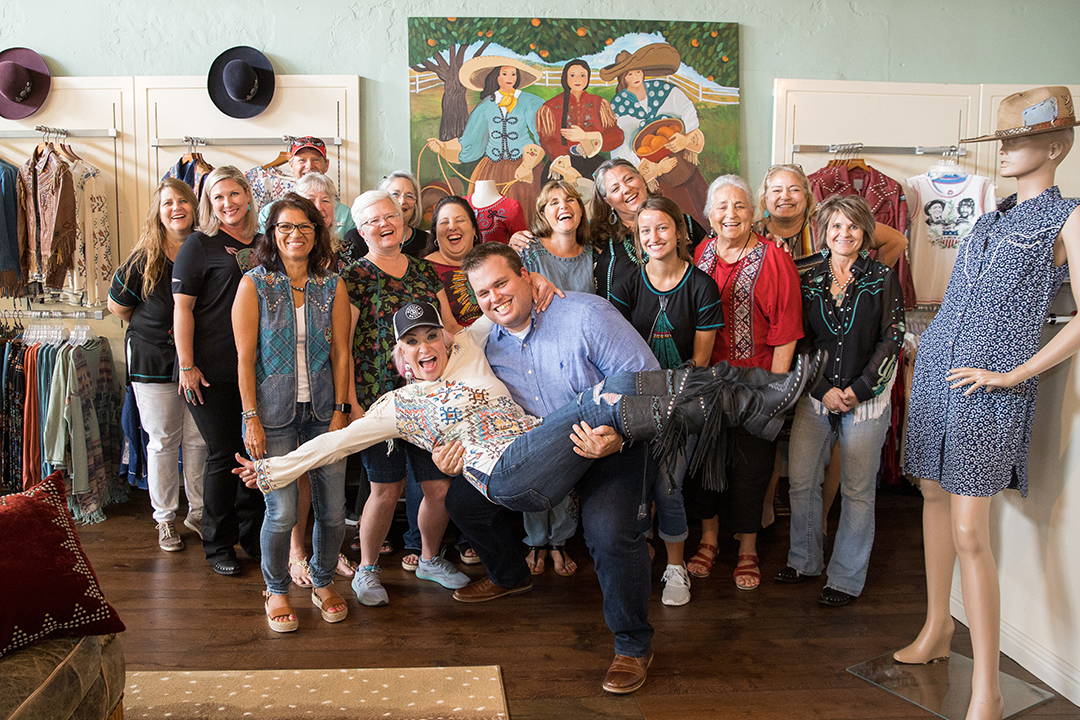 CURIOUS WHAT'S IN THOSE BAGS?