Spring & Summer Sale: Up to 50% off!
SPRING & SUMMER SALE: UP TO 50% OFF!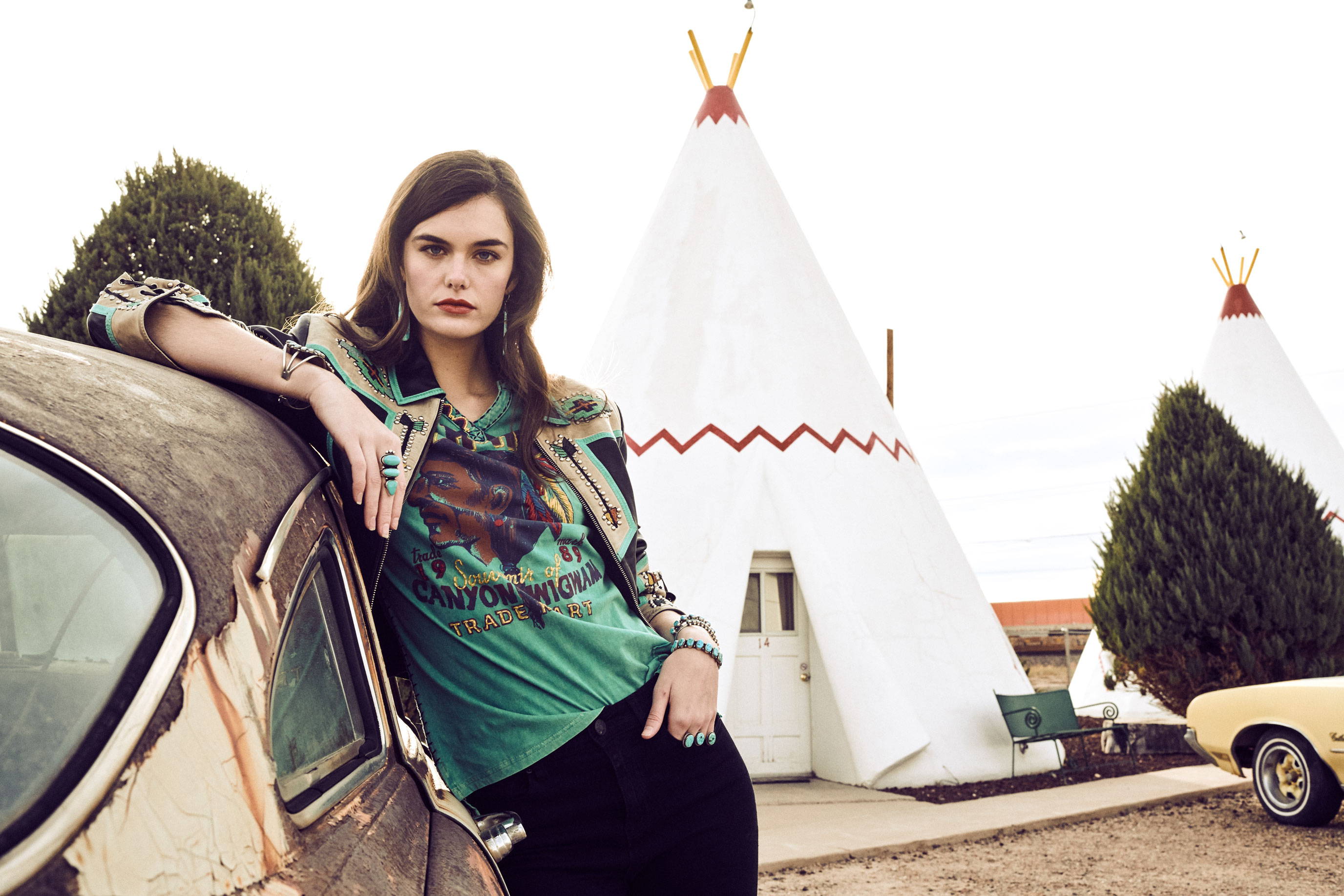 Yeehaw! It's about that time again! Our Spring and Summer collections will be 50% off starting today through September 22nd!
Get all those Twisted Western looks you were eyeing for up to half off!
8 Looks You Don't Want to Miss
---
2.
Winslow Jacket
In case you've been living under a rock the last few weeks, this is the show-stealing jacket that country music legend Tanya Tucker wore when she performed on The Tonight Show with Jimmy Fallon! And sure, the star power adds a little extra must-have-ness to it, but this jacket is completely covetable on its own merit, and once it's gone, it's gone for good.
---
3.
Down Mexico Way Jacket
Honestly, we can't believe we still even have any of these in stock! (The only reason we do is that it was so popular we had to re-order it nearly a dozen times.) It's been almost ten years since we've offered this jacket, and you don't want to spend the next ten wishing you'd gotten this one!
---
---
5.
Tacoma Thunderbird Tee
We've yet to see a Thunderbird lose its "cool factor". Not the car, and not the emblem. Same with serape. If you want a tee you can love (and practically live in) for life, this is it. But, while its wearability is eternal, its availability is fleeting -- and now it's on sale!  So, ya know, #addtocart.
---
6.
Native Eagle Top
Why is this not already in your closet?! It's the epitome of southwestern chic -- clean lines, cool colors, pearl snaps, and a tie-front for an extra-flattering fit. It's dressy with slacks and darling with denim, and it's long-sleeved yet lightweight, which means you can literally rock this to-die-for top 365 days a year. But you can only get it for the next 7, so…
---
---
8.
Cowgirl Bandit Tank
There's a lot to love about this tank -- the shoulder cut-outs, the gorgeous hand-embroidery, and the mega-flattering fit -- but our favorite thing about it? Its sneaky sassiness. It lures you in with its florals and femininity, and then, "oh s--t! Is that a scorpion?!" Yeah. This tank says, "this gal is not to be trifled with." I mean, you can skip it if you're in the mood for being trifled with, I guess. Otherwise, I'd go ahead and grab yours before they're gone.
---