Art of Alpine: South Texas' Mecca of Murals
ART OF ALPINE: SOUTH TEXAS' MECCA OF MURALS
Meander streets of the small southwest Texas town, and you're bound to encounter some of the larger-than-life artwork.
The town with a population of just over 6,000 people is home to nearly a dozen enormous murals scattered throughout downtown. The paintings adorn the sides of buildings, from museums to restaurants to inns.
While a few of the more modern installations are simply whimsical, colorful works of art, the majority of the murals around Alpine are scenes, landscapes, or collages, that in one way or another are a tribute to the history of the town.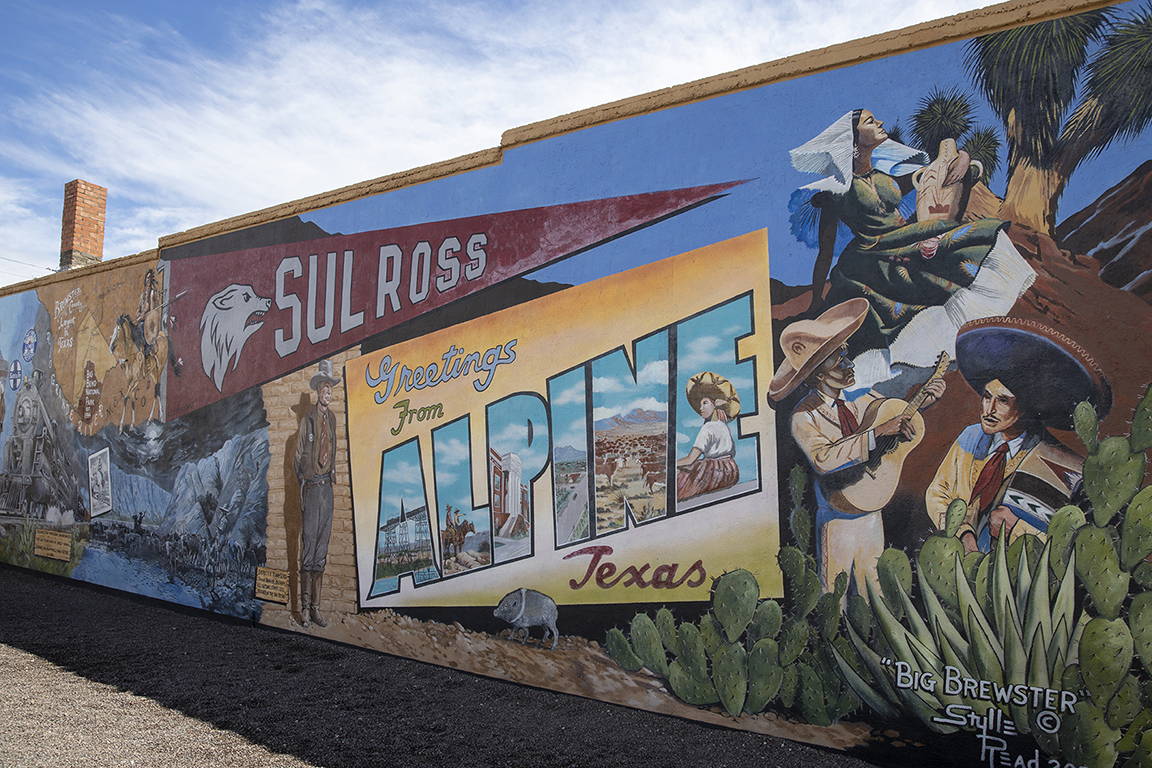 Mural photography by Mitchell Franz
For instance, perhaps the most famous (and certainly the most Instagrammed) is the Big Brewster. This painting is a collage of images representing the town: a spirit flag from Sul Ross, the town's university; Big Bend National Park; and a portrait of famed former resident, Dan Blocker, better known as "Hoss Cartwright" from Bonanza. The mural greets you as you come into town at the intersection of Holland Avenue and 5th Street.
The artwork has been done by multiple artists spanning multiple decades, dating back as far as 1940 and up to as recently as 2015. The city has fully embraced the presence of art as part of the cultural fabric of Alpine, and several business owners have adopted it as a community project, "Alpine Alley Art", lining the alley between Holland Avenue and East Avenue with a collection and variety of murals.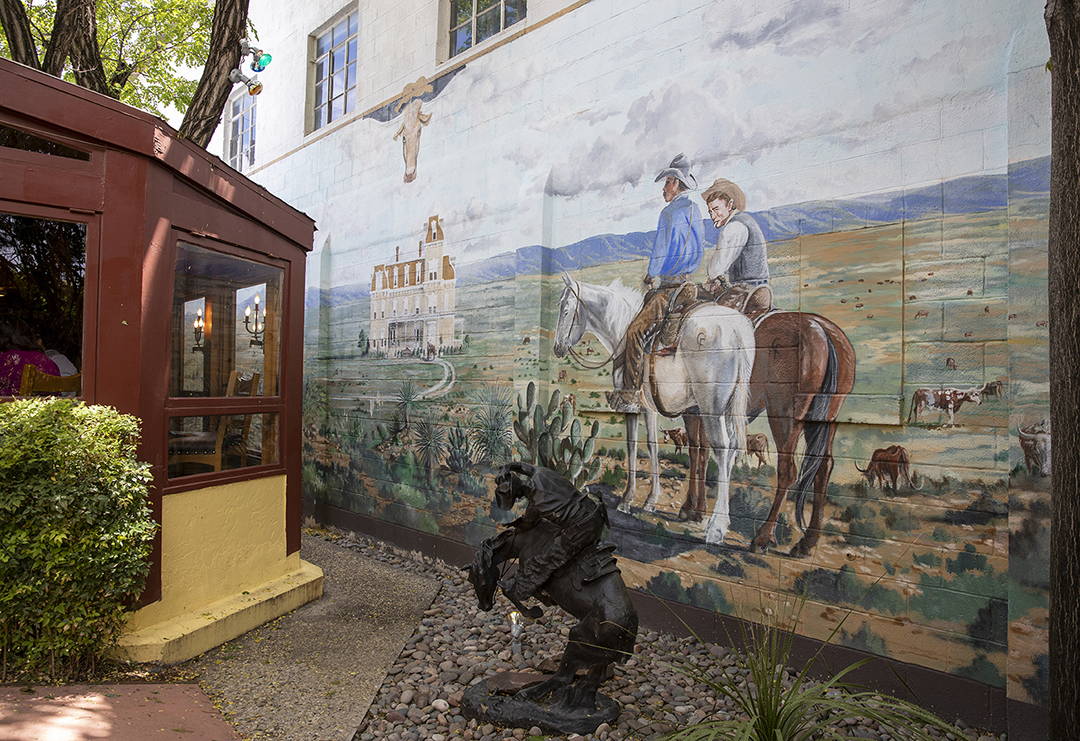 Oh, and because we're all still in a very Giant frame of mind, you might want to head over to the Reata Restaurant and view "Ode to Reata" by legendary Lone Star artist, Stylle Read. The mural pays homage to the 1950s classic, featuring an image of James Dean riding a horse, as well as the iconic house from the film.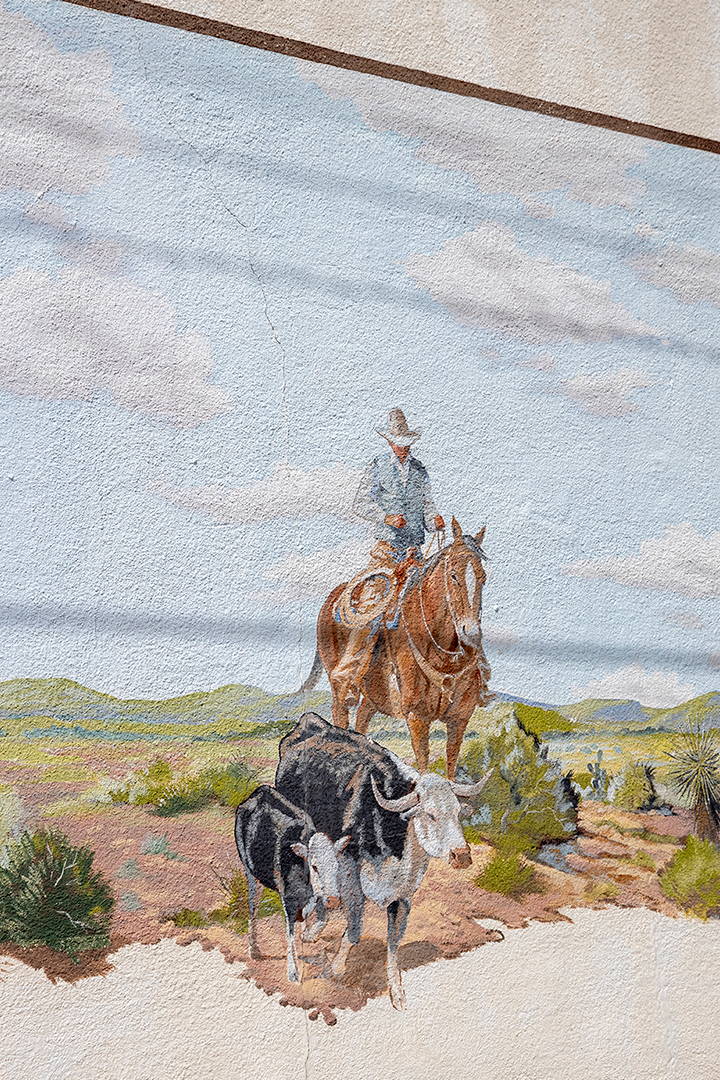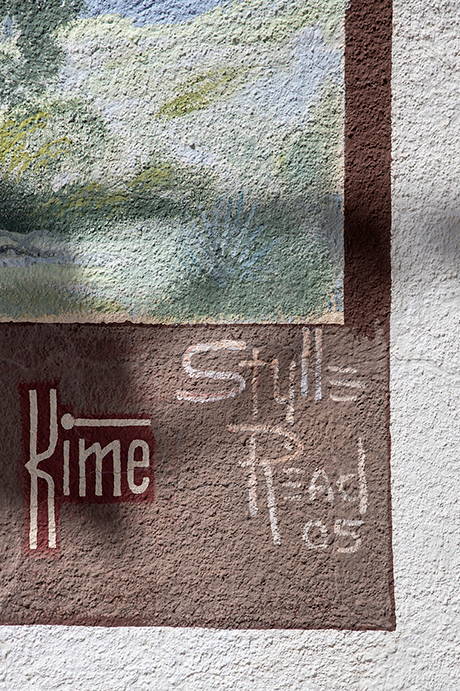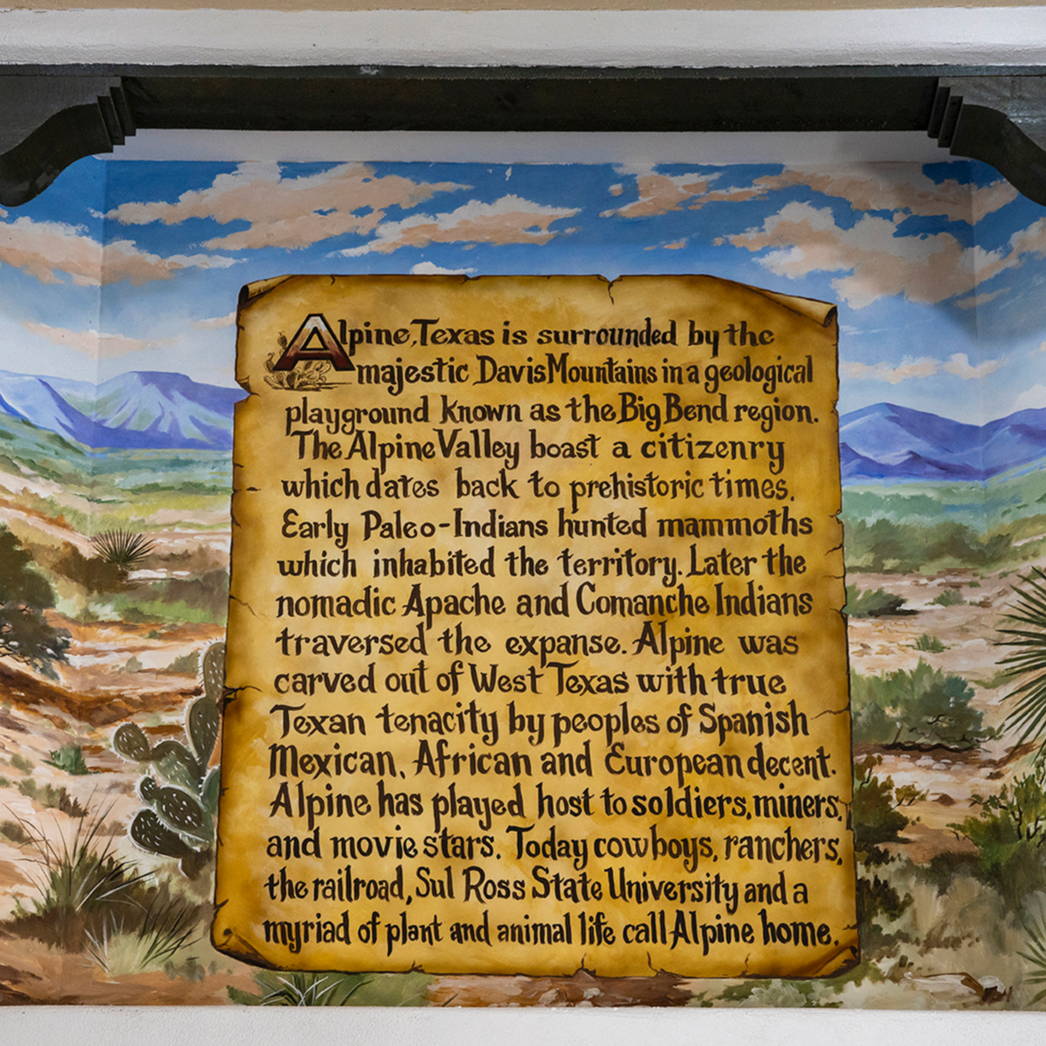 In fact, many of the murals that adorn the walls of Alpine have been painted by Read over the years, including an interior work that appears inside the Best Western Alpine Classic Inn, which features a painted scroll with a brief history of the town.
Interested in seeing them all? Check out VisitAlpineTx.com for a comprehensive list and map and plan out your route!