Shops We Love: Dixie Soul
SHOPS WE LOVE: DIXIE SOUL
Welcome to West Plains, Missouri.
"We are the largest town for about a hundred miles, but we're still a town of about 10,000."
That's Karie Cherry, the owner of Dixie Soul Boutique, one of our Double D Ranch retailers that opened in 2015. Out of boredom.
"We had sold our farm, we were living out on the river, pretty much retired," she said. "And I was just bored to death!"
So, her husband suggested maybe she renovate the guest cottage adjacent to the house they were leasing and considering buying, as a project to keep her busy. When they decided not to make the purchase, Karie found herself with an abundance of Western furniture and no place to put it. That's when she had the lightbulb moment: maybe she should open a store.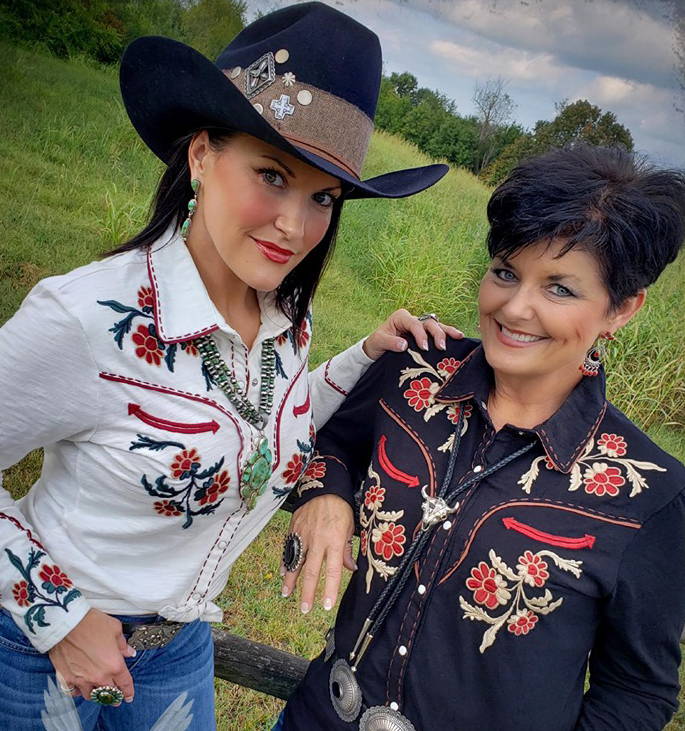 KARIE CHERRY & MOM



DIXIE SOUL
"Kind of on a spur, I thought, what about doing a little western boutique? So, we moved from the river back to our home town of West Plains, and I really just kind of did my store on a whim. It wasn't like a lifelong dream, I just kind of did it out of boredom one day," she laughed.
And so, Dixie Soul Boutique was born.
"I started working on it in 2014, but I didn't open until 2015. I mean, it took me months, but I'm kind of a perfectionist and sometimes I have to have the vision to get the ball rolling," she said. "During that time, my friends used to laugh that I was really just building my own personal closet!"
Some of it actually did end up in her personal closet, though.
"The first item I ordered from Double D when I started was the Jesse Jacket, and I kept that item," Karie laughed. "The very first item that came in, I kept, so I guess I'm a bad salesman, but to this day, it's my absolute very favorite thing hanging in my closet."
(I mean, can you blame her?)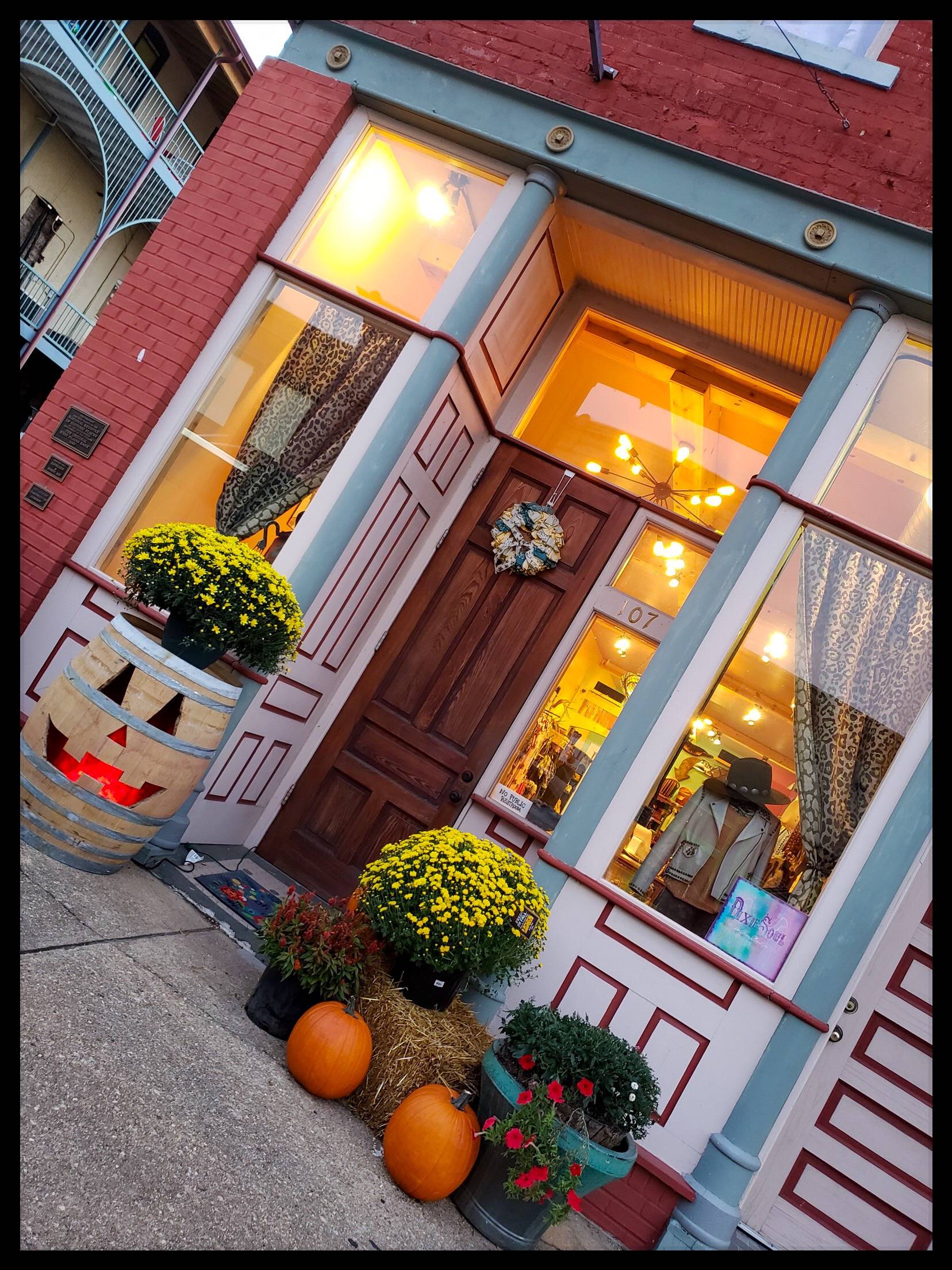 But that would end up being the first item of many. While she started with relatively small orders, Karie and Dixie Soul have continued to build on their relationship with Double D.
"They've let me ease into it," Karie said. "They've always been really good to work with to help my business grow. And I feel like I'm still growing with them every season, I think my seasons get a little bigger as my clientele grows."
It has truly felt like growing together, and we are thrilled to be a part of Dixie Soul's story. Which is a pretty cute one.
"Double D was the first place I contacted," she shared. "It was the first place I contacted, it was the first place that contacted me. I still remember the day Susie called me. I mean, I still remember where I was standing. It was a big moment for my store."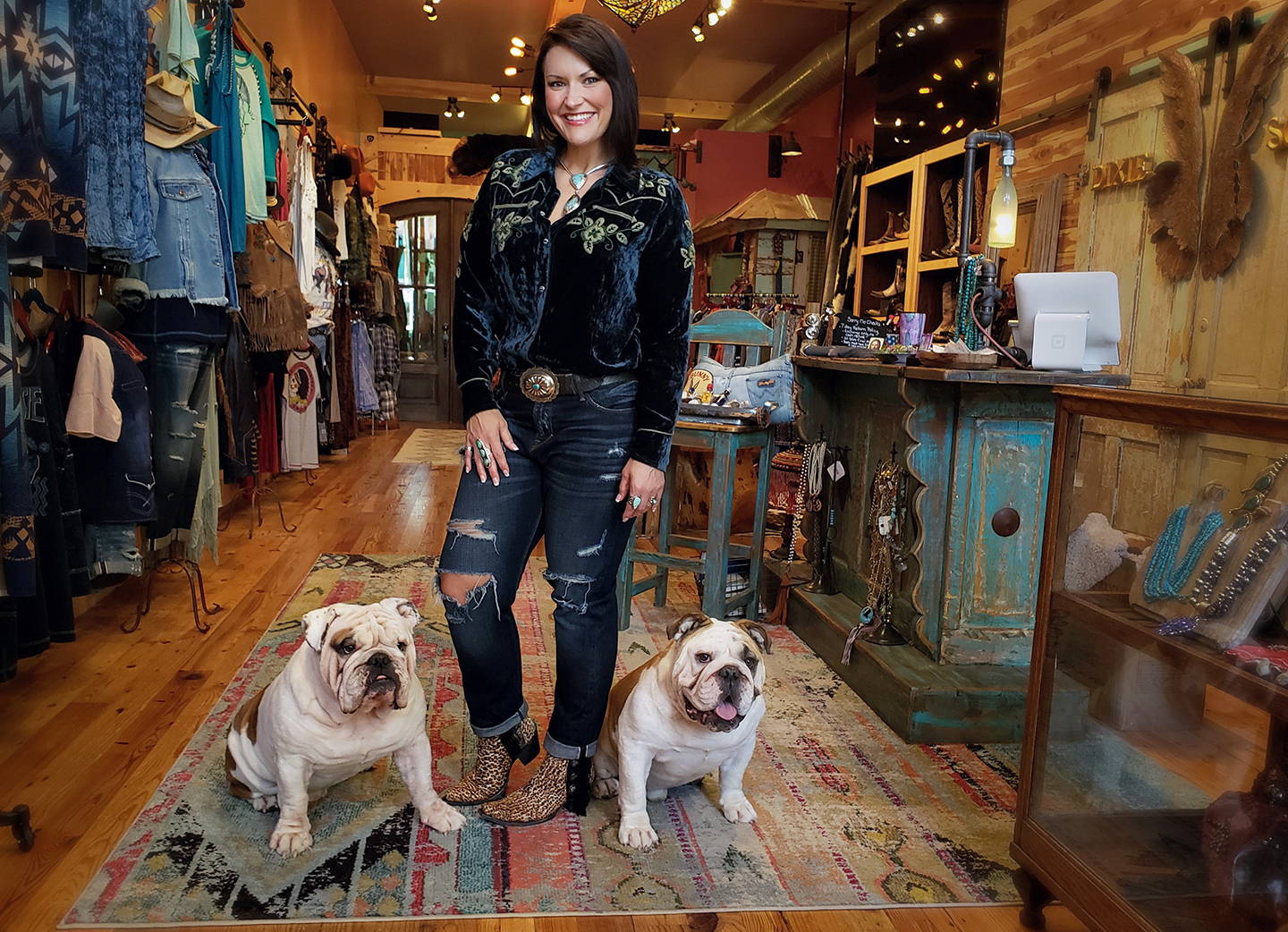 And the name Dixie Soul? Well, that's a cute story, too.
"I grew up in Mississippi County, Arkansas, which literally at the time was just cotton fields" she joked. "So I grew up in the middle of a cotton field right next to my grandparents, with nothing separating us but a gravel driveway. I grew up riding my pony, making mudpies, eating lunch at Grandma's, just a regular country life. That was the south to me. Those were some of the best memories of my life. So when I named my store, I chose Dixie Soul, because Dixie is just another word for the south, and those are the memories that make up my soul."