Shops We Love: Pinto Ranch
SHOPS WE LOVE: PINTO RANCH
Pinto Ranch first opened its doors in Houston, Texas in 2004. The company just celebrated its 15th anniversary of being in business earlier this year, and Double D Ranch has been a part of it since day one.
We got a chance to speak with Jan Young, who is Pinto Ranch's buyer of women's apparel, accessories, and gifts.
"I started with Pinto Ranch a week before they opened their Houston store in 2004," Jan said.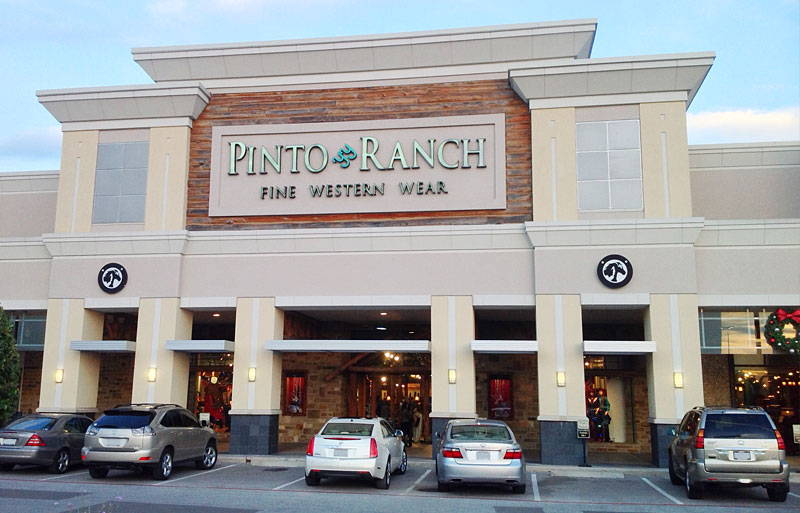 "We have customers who will walk in and immediately ask, 'Do you carry Double D Ranch?'" she said. "We started the store carrying Double D and we've been extremely successful with it."
They have since opened a store in Dallas in 2007, followed by a location in Las Vegas in 2011. Most recently, Pinto Ranch has established itself in George Bush Intercontinental Airport to supply your upscale western wear needs on your way in or out of Houston.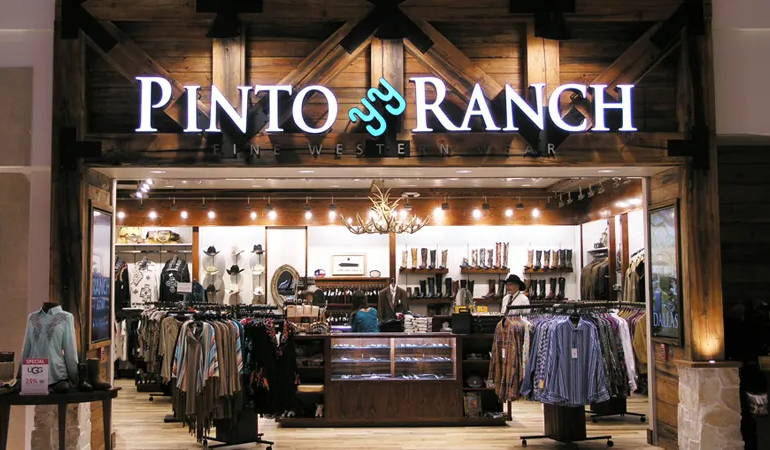 "We're event-driven western chic," Jan explained. "We want our attire to be able to go anywhere. You can pair it with boots and a belt and make it western or you can put on a pair of heels and wear it out to date night. We're slightly dressier, we aren't geared toward the working cowboy or cowgirl."
f you happen to be spending some time in Space City, you should stop by their brick and mortar located in the posh Post Oak Plaza. Not only is it an easy in-and-out shopping experience (read: you don't have to battle the chaos that is The Galleria), but they also have an in-store tack artisan who can do everything from repairing a saddle to adding initials to your belt.
"I think people enjoy coming to our store," Jan said. "Our sales associates are very helpful and knowledgeable. We educate them on the different vendors and how they fit. We're really hands-on, we aim to give our customers great service and get to know them, and we'll even call them when something comes in that we think fits their style or they would like. I think we're a super friendly store, and it's a pleasure to work here."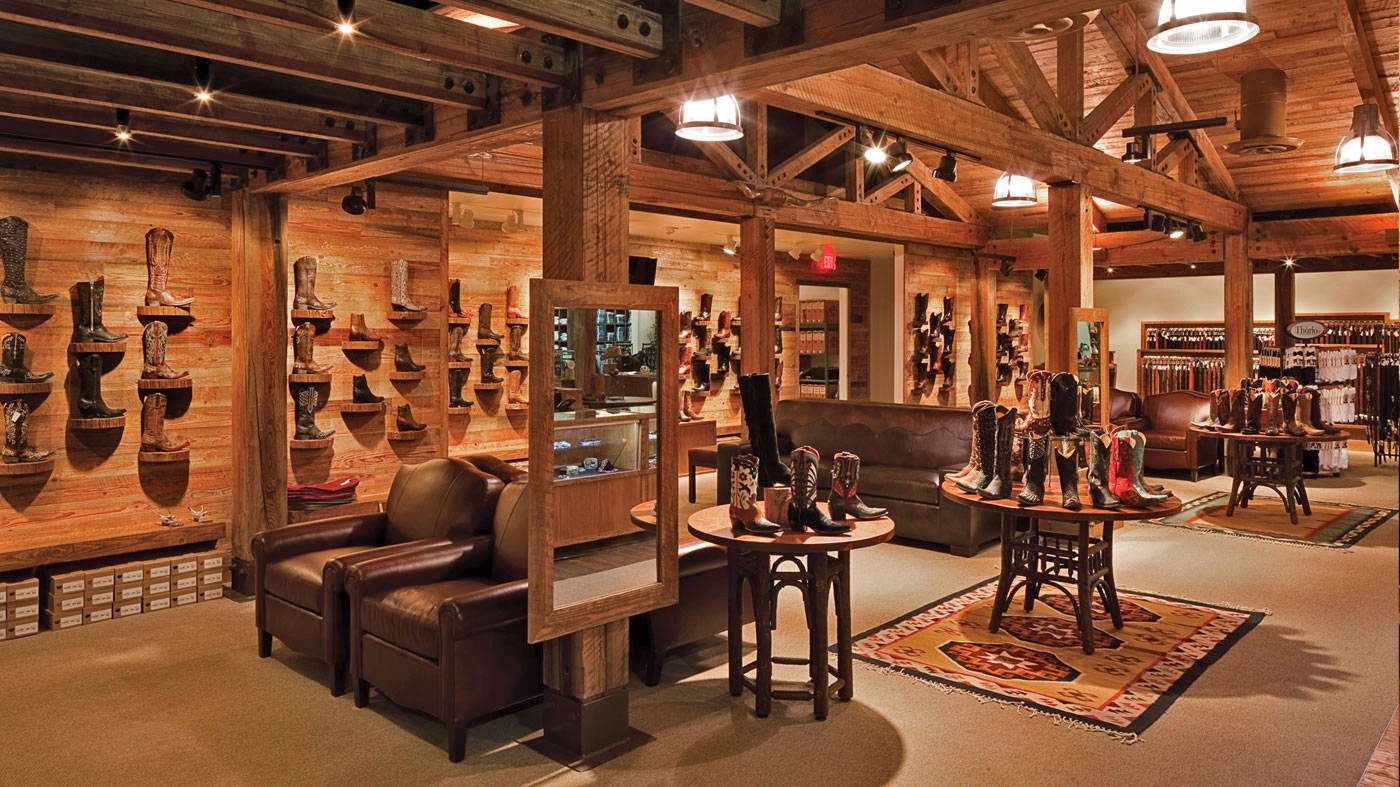 Pinto Ranch also offers trunk shows every Saturday in December and February. While they're mostly centered around their signature item -- hand-made boots -- they sometimes also feature entertainment. So, while you're out and about scurrying to fill everyone else's stockings, why not pop in a Pinto Ranch and treat yourself to some of the Baron's Ball pieces you haven't gotten your hands on yet?