National Ice Cream Day
Happy National Ice Cream Day, y'all!
These days, we're looking for even the littlest reason to celebrate, and today, we've got one! What is a more fun holiday to observe than one devoted entirely to ice cream?! Plus, we don't know about where y'all are, but down here in South Texas, it's hotter than Hades – perfect for indulging in a little frozen treat.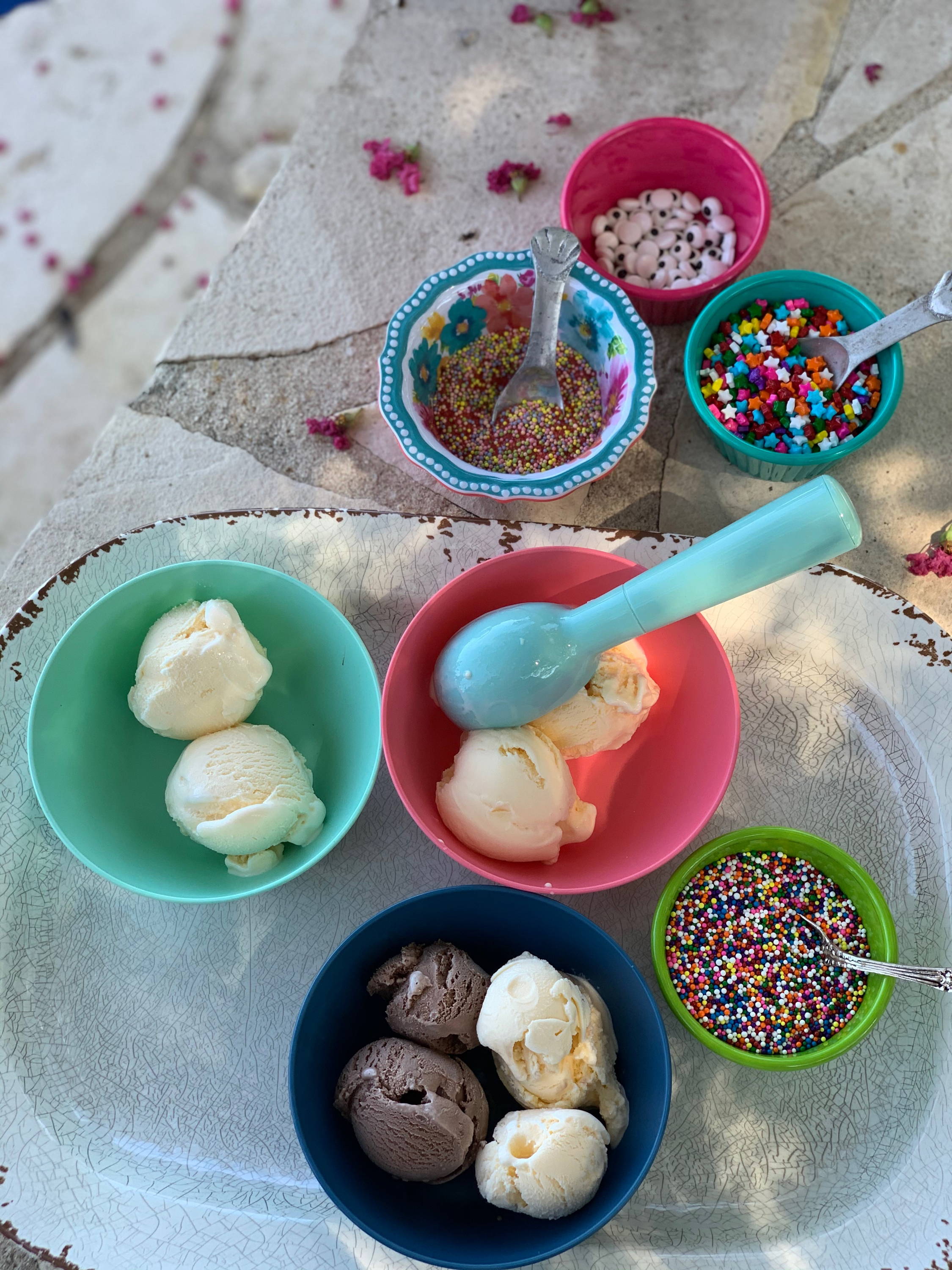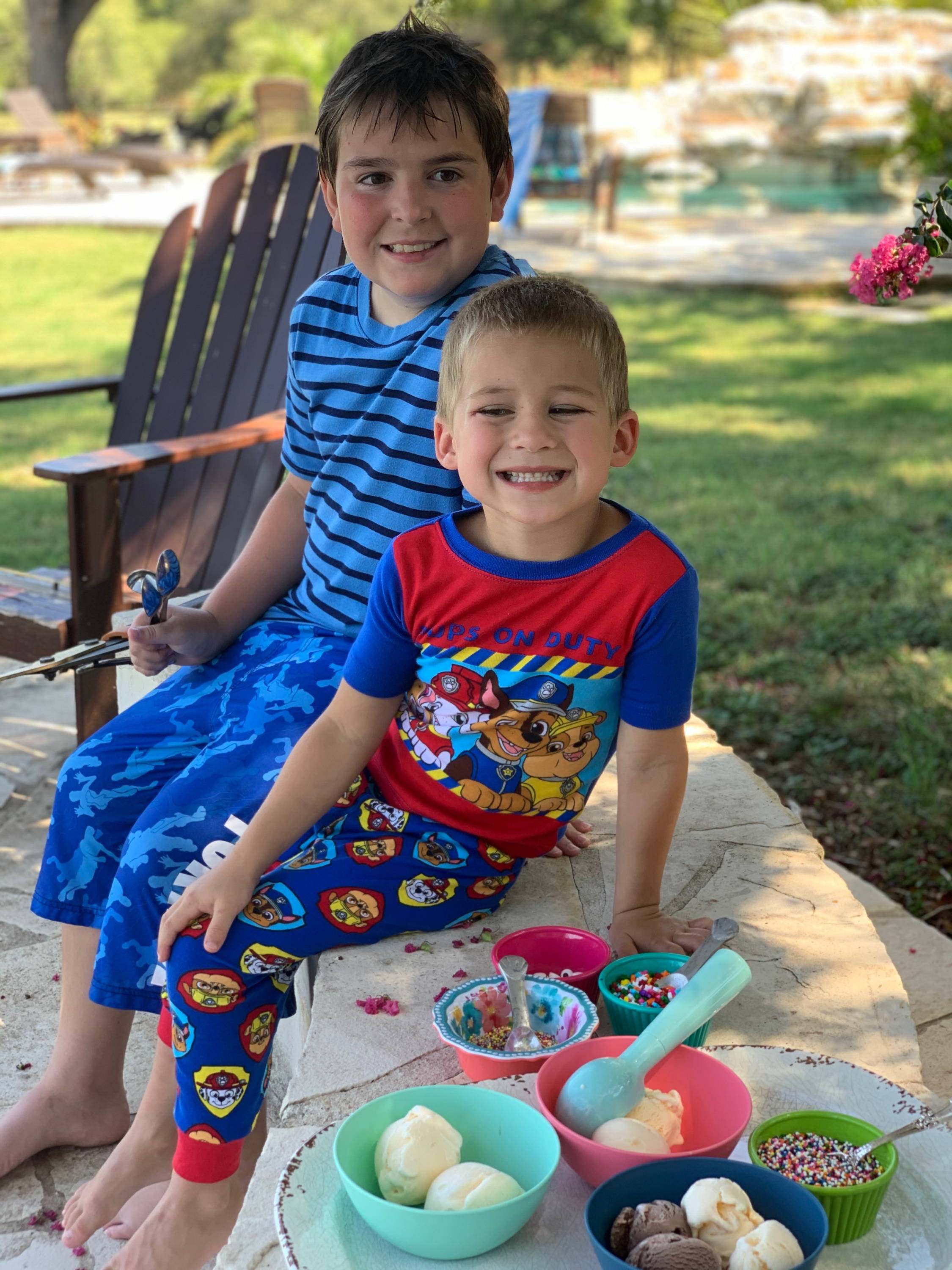 Y'all know we McMullens love our sweets – you've seen our candy spread at marketing meetings! – but when it comes to ice cream, our tastes are as varied as our personalities. Nana loves her pistachio nut. Jack wants Dutch Chocolate specifically by Blue Bell. Audrey's curing two cravings at once with her sea salt caramel and Cheryl agrees. Presley is chocolate chip cookie dough all day. And Taylor loves him some cookies and cream, but not nearly as much as his Aunt Hedy.
"Cookies and cream -- eat it by the gallon, don't even put it in a bowl" she laughed. "It was a college staple. I ate that, and Captain Crunch, every single day. No protein, but I was in the best shape of my life. Go figure." (To be fair, she was playing college basketball and in the gym 5 hours a day.)
Oh, and little Lincoln? Good old fashioned vanilla with ALL the toppings. We're gonna need a bigger freezer.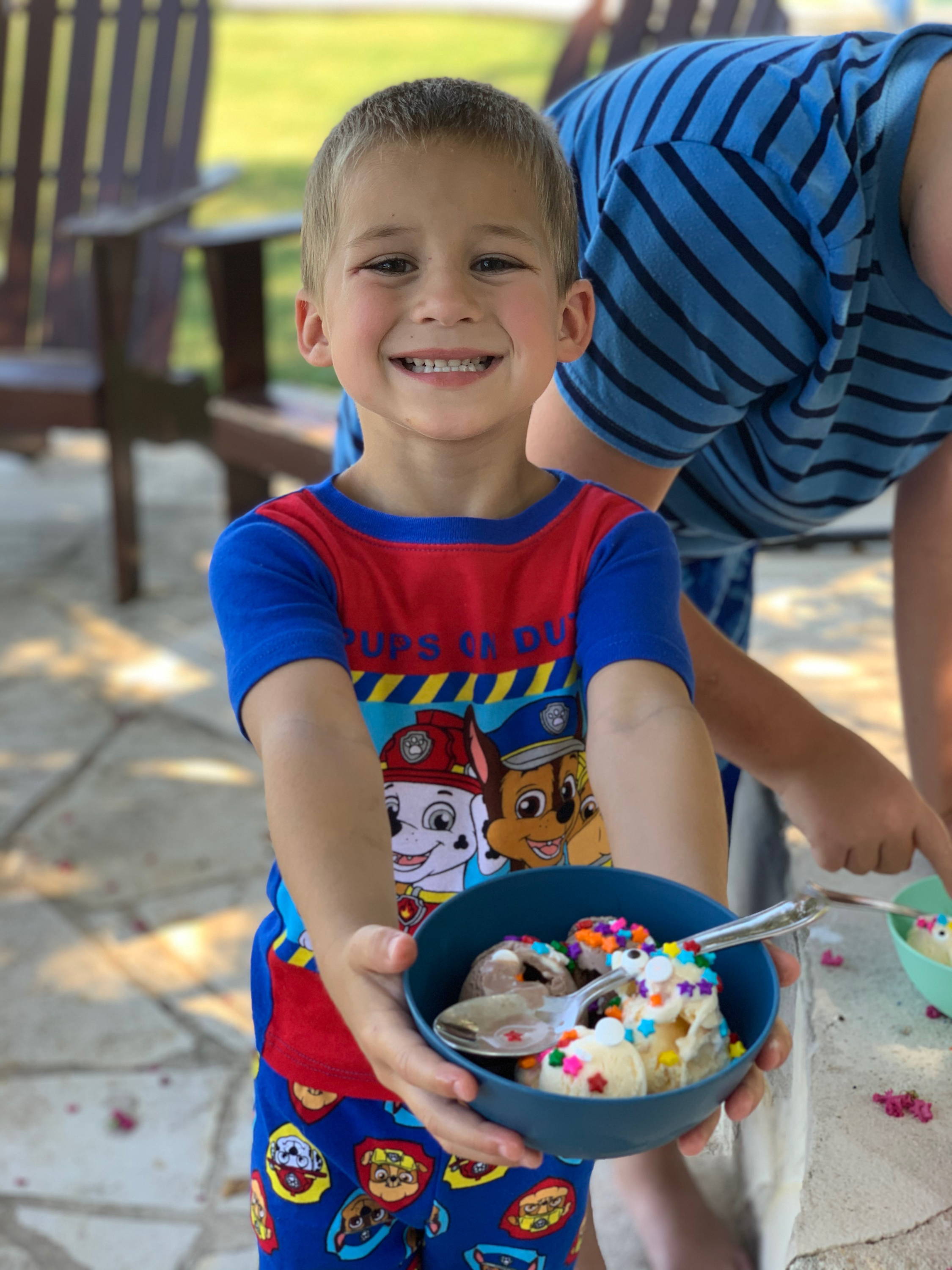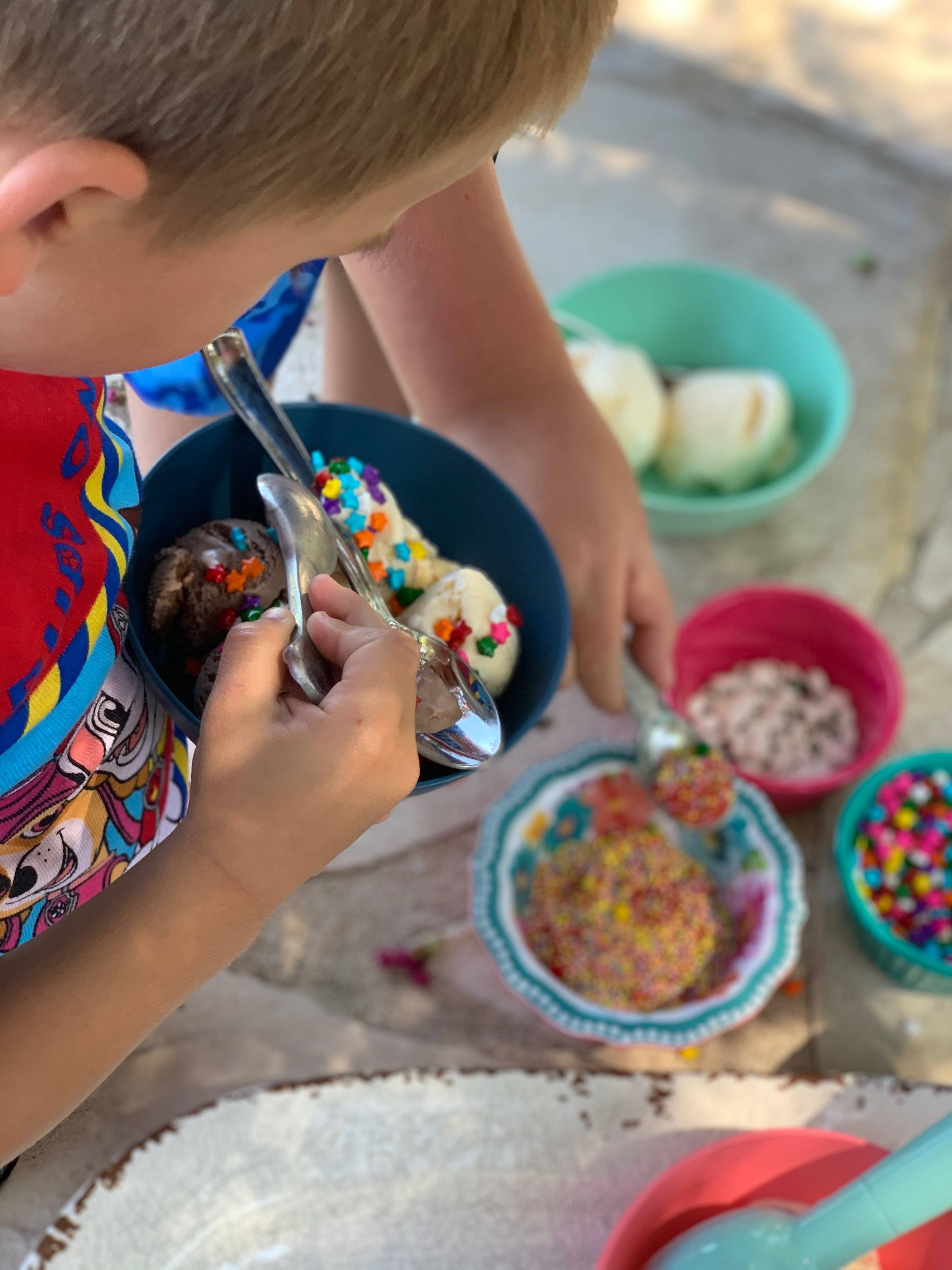 All out of ice cream, but still want to celebrate? Try Nana's homemade ice cream recipe we shared with y'all last year! You know… the one she's been making for 60 years that's written on the back of a Gatesville National Bank check.
Leave us a comment and let us know your favorite! (Or if you also have a yummy homemade ice cream recipe or memory!)