Miss Rodeo America 2016: Katherine Merck
MISS RODEO AMERICA 2016:
KATHERINE MERCK
Katherine Merck is beauty and brains.
Not only was she crowned Miss Rodeo America 2016 (wow!), she's a civil and criminal attorney licensed to practice in three states – and, not to be cliché, but she has a sort of Elle Woods "What, like it's hard?" air about it all. (It is, it's incredibly hard, she's just that gifted.)
"My mom jokes that I just woke up at 23-years-old and decided I wanted to be [rodeo] queen," Katherine told us.
And, well, she kind of did. Following undergrad (at Notre Dame, by the way), Katherine had extensive jaw surgery to correct some bad orthodontia from her youth; she spent several weeks resting and recovering with her jaw wired shut, which provided her time to reflect on "what's next?" Obviously unable to ride a horse at the time, she started to think of other ways she could represent the western way of life.
"I tried out for my first rodeo queen title at the beginning of my second semester of my first year of law school, so that was an adventure," Katherine said. "I was an unconventional law student and an unconventional rodeo queen as well."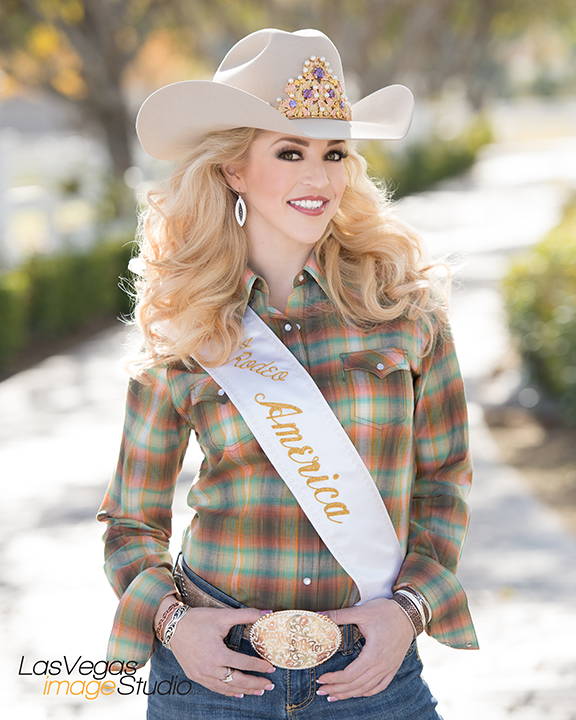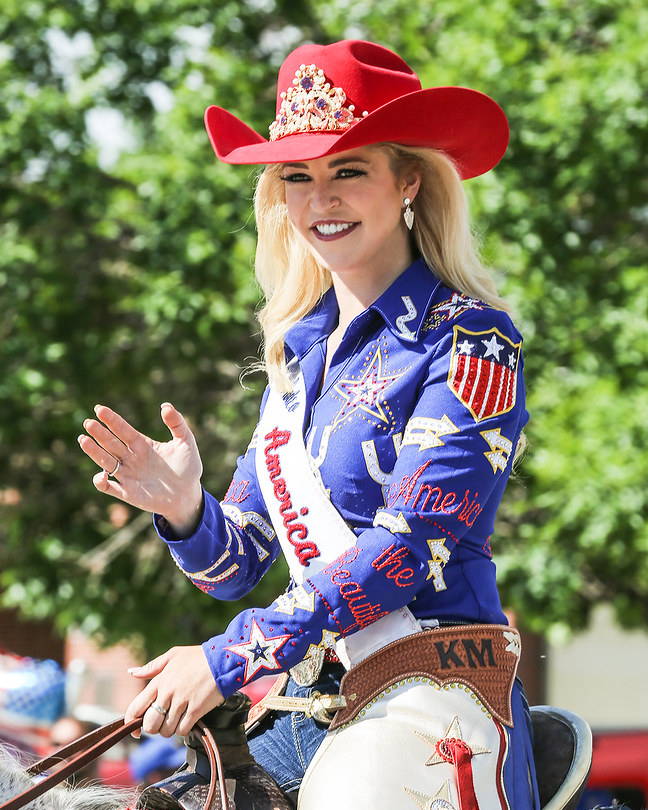 Law school and the rodeo queen circuit are each daunting feats on their own – conquering them simultaneously must've been nothing short of exhausting!
"It was actually interesting to blend the two together," she said. "Being a rodeo queen has prepared me to speak on my toes as a lawyer in court, and law school taught me to study. There is so much more studying than people realize for rodeo queen pageants!"
In addition to the categories one might expect in a pageant – appearance, personality, congeniality, etc. – the Miss Rodeo America pageant requires a written test of its contestants, as well as, of course, horsemanship. And, as is the case in most national pageants, contestants must already hold a state title.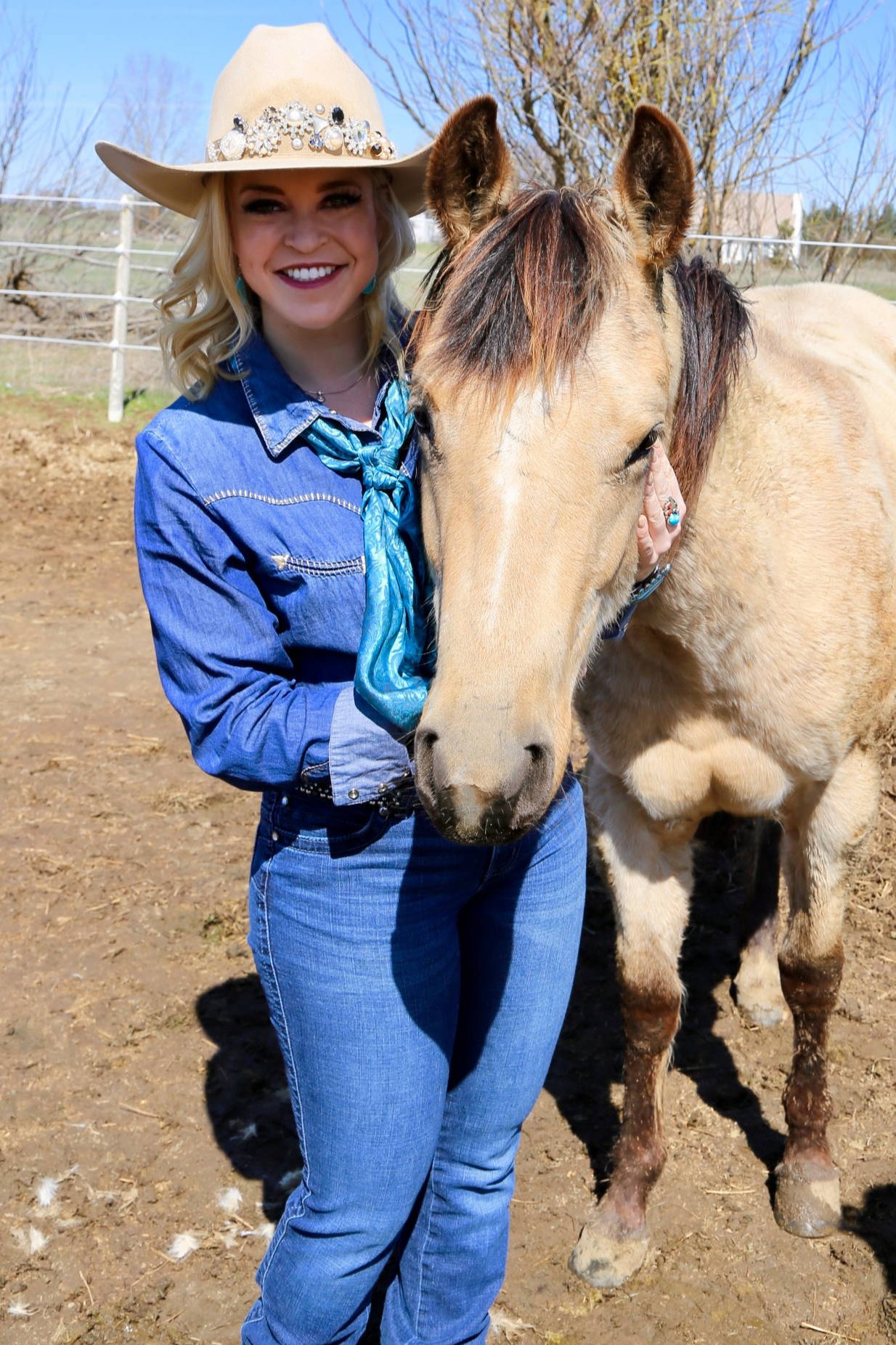 But the hard work is rewarded: everyone who competes in the Miss Rodeo America pageant in Las Vegas (which coincides with National Finals Rodeo each year) receives a scholarship, and as the competition continues throughout the week, there are opportunities to earn additional scholarships at the various stages. (Katherine's success in the 2016 pageant allowed her to graduate from Gonzaga University School of Law debt-free.)
What does this all have to do with Double D Ranch? Well, as big of a fan as we are of hers, she seems to be just as big a fan of us.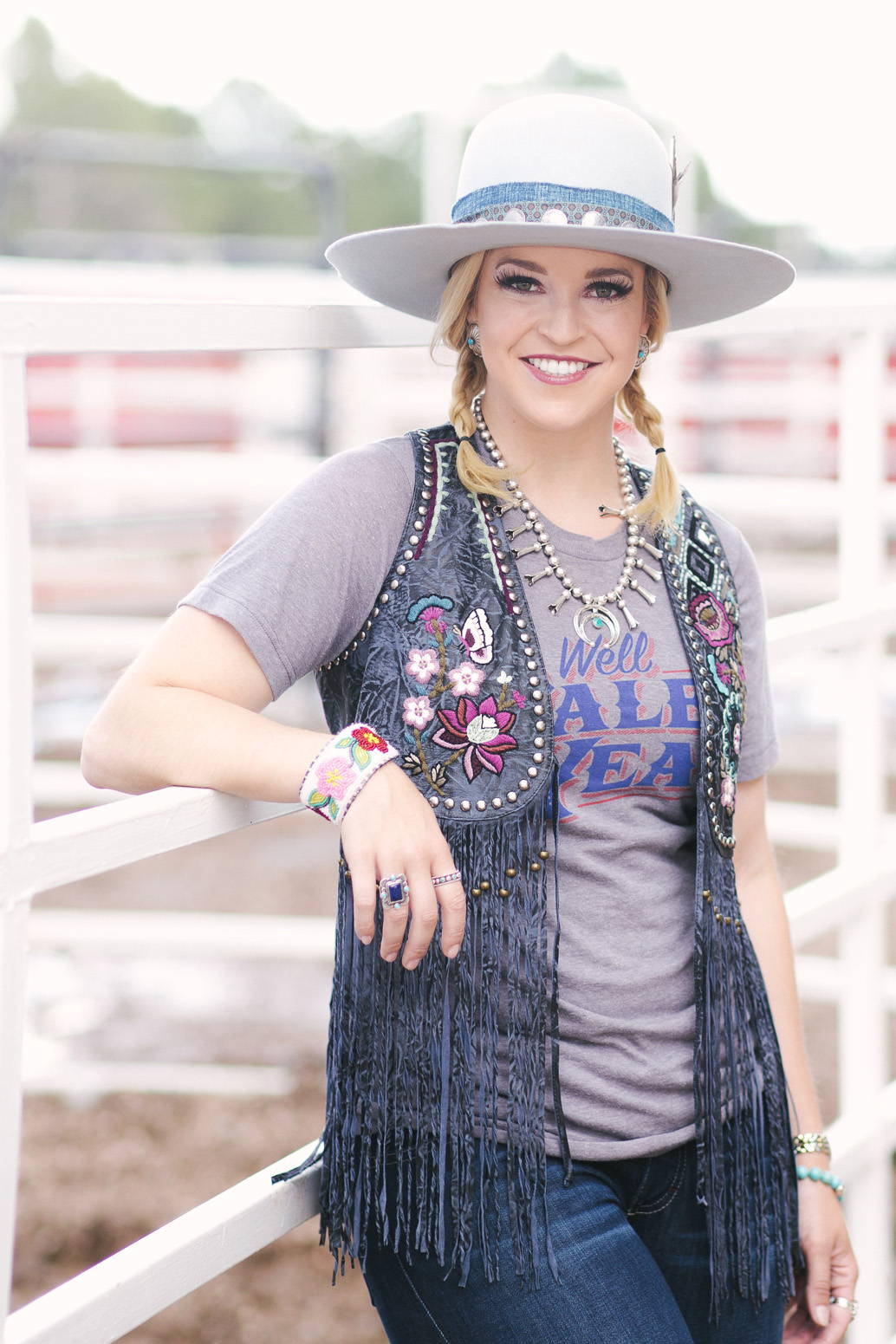 "Oh my gosh, who doesn't love Double D Ranch?! I don't even know where to start," she gushed. "I love, absolutely love, the detail and the intricacy. Their hats and jackets, they're just timeless and goes with absolutely everything! I would wear it to an event and all the fashionistas would love it as well. Sorry, clearly I get excited talking about Double D Ranch."
We get it, and we're excited to talk about her, too. Congratulations on all your accomplishments, Ms. Merck – we're proud to have you in our Pack!
---