Easy Breezy Denim
Denim is a year-round staple, everyone knows that, but it can be tricky to stay comfortable in it during the sweltering summer months (especially for those of us in the sweaty South). We designed the Justyce pieces with you gals in mind. First and foremost, we use a very light form of the fabric, denim Tencel, which has a kind of cotton/rayon softness and feel to it. It gives you the look you love, just lighter!
Also, we stuck with airy silhouettes for all three pieces, for "easy breezy" wearability!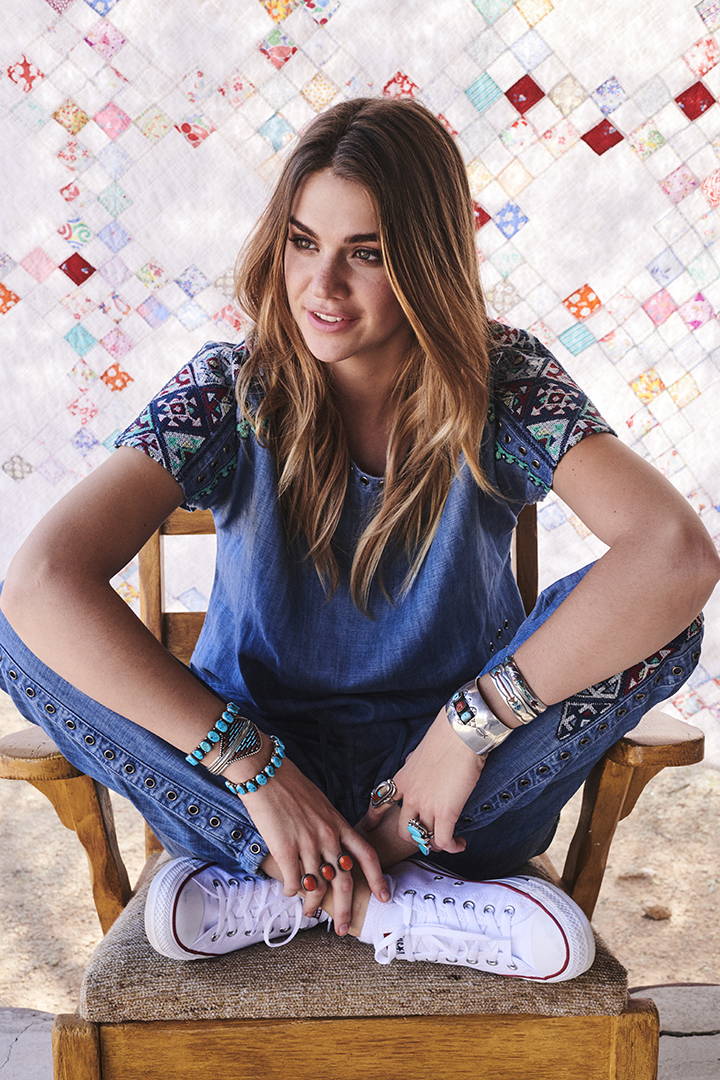 We don't like to play favorites, but if we did, this would be one of them… just sayin'. This fun and flirty dress has so many elements to love – a flattering cut, bright and beautiful hand embroidery, accent edging, and a couple of fun tassel ties for good measure! Pair it with some shortie boots, and you're summer stylin' from brunch to the bar!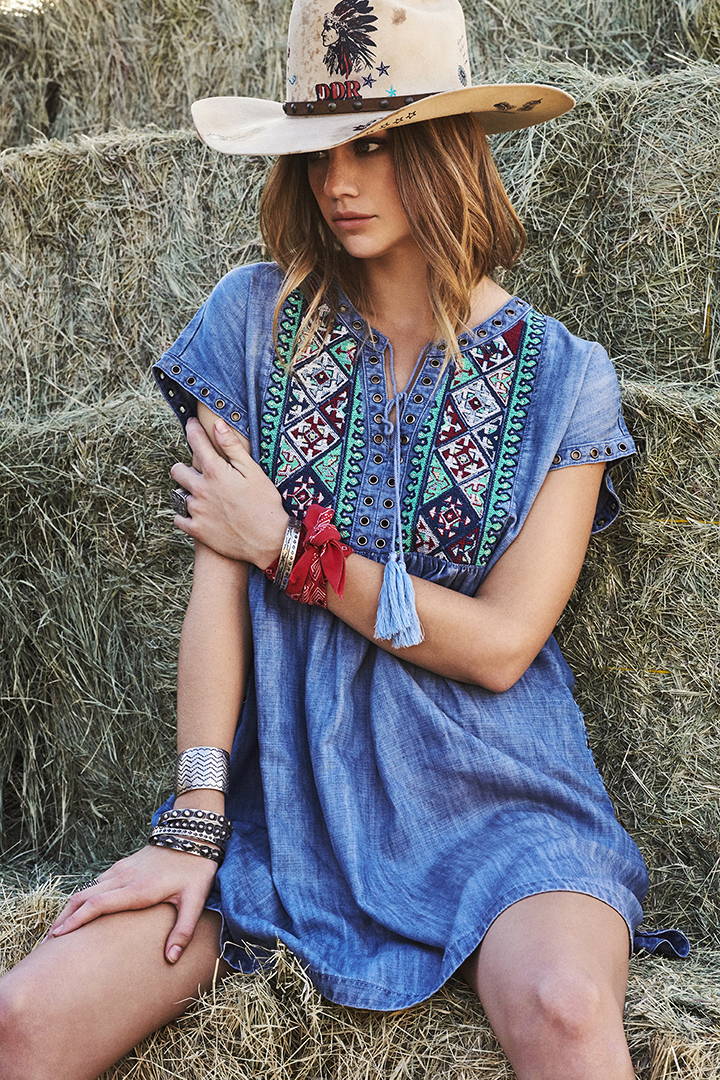 Our Justyce top is in a shift-like cut which makes it both classic and comfortable, and not to mention flattering! Of course, it's a perfect pair with our Justyce Pant (below), but we also love it over skinnies or cropped pants in white or dark denim.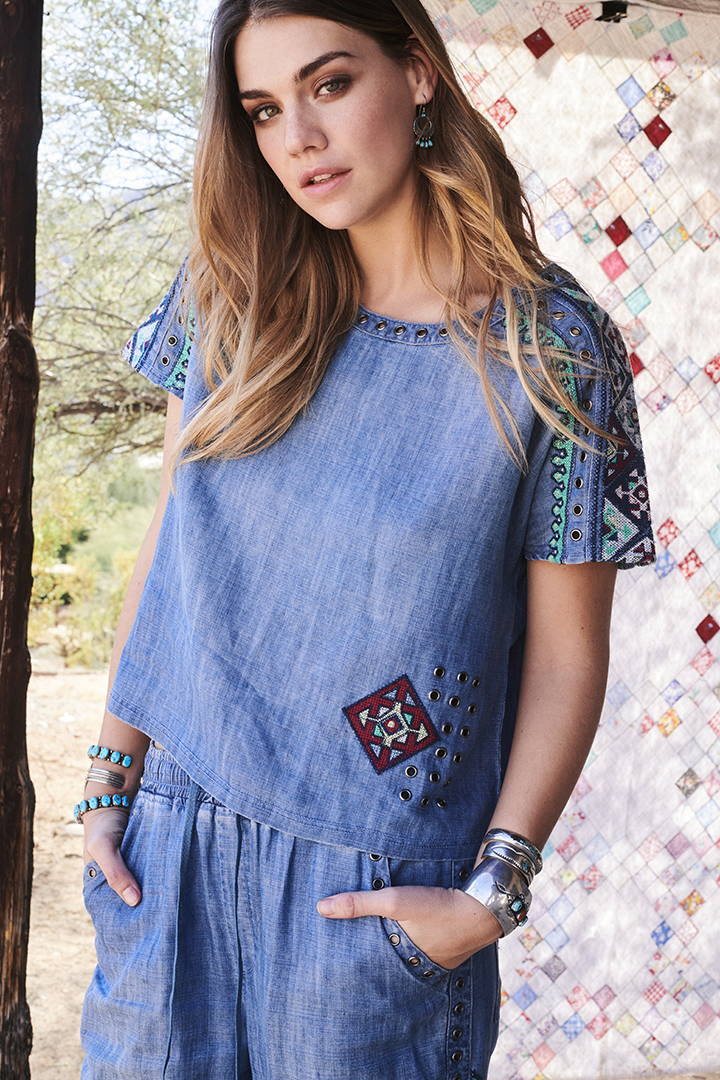 And last but not least: the Justyce Pant! This jogger-style cut is all the rage right now, and we love how it translated into this lightweight denim. The unique silhouette and unexpected accents of embroidery and metal eyelets make for a head-turning signature piece this summer! (Also, elastic waistband? YES, please!)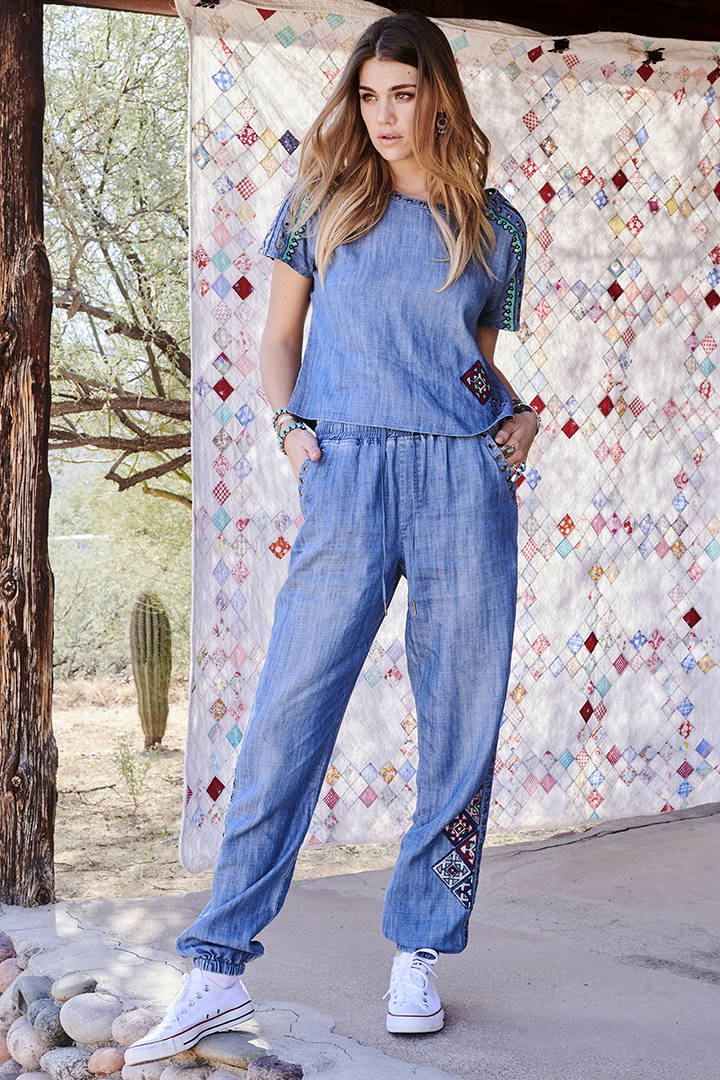 ---