Meet Miss Rodeo America 2020: Jordan Tierney
MEET MISS RODEO AMERICA 2020:
JORDAN TIERNEY
Jordan Tierney was essentially born into rodeo royalty. While it's not actually something one inherits, you could say that she was destined for the crown.
Her dad, Paul Tierney, is a PRCA All-Around World Champion (1980) and Hall of Famer. Her mom, Robin (Bail) Tierney, also wore the crown for Miss Rodeo South Dakota in 1985 (she placed second runner-up in the Miss Rodeo America pageant that year, and won in several of the competition's categories). Rodeoing is in Jordan's blood. And so is winning.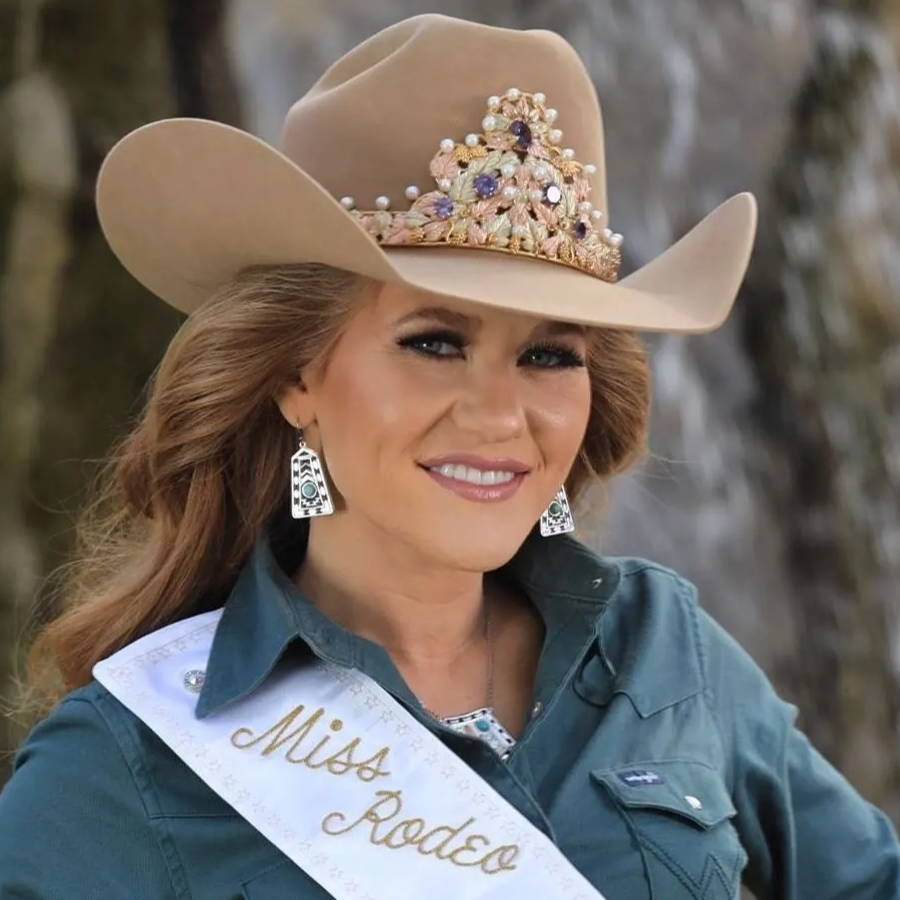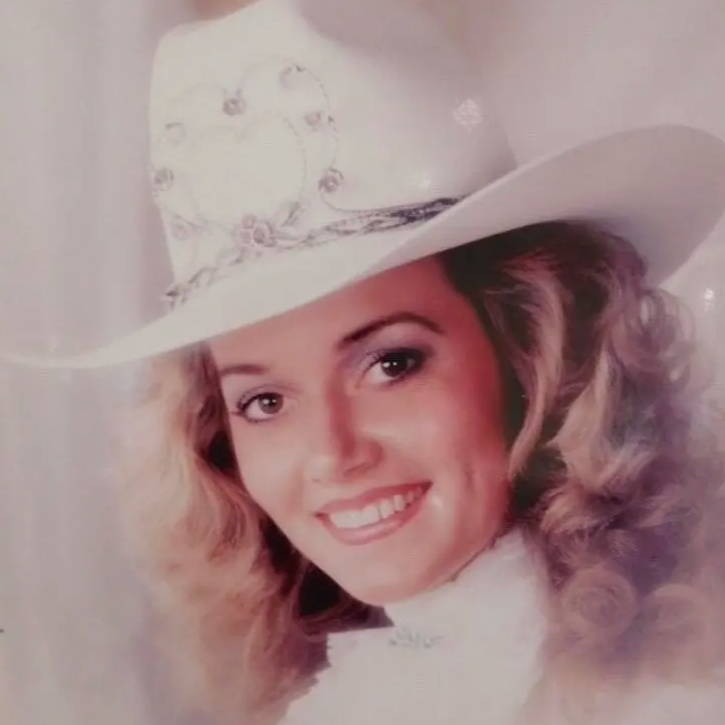 Jordan, her brothers, and her sister have all rodeoed their whole lives – starting with Little Britches and 4H, up through college, and on to the pro and amateur rodeo circuits – but it wasn't until just recently that she considered getting into the pageant side of things.
"I didn't actually start rodeo queening until I was 23," she said. "Growing up, I'd had it in the back of my mind that maybe this was something I wanted to do in my life, just because I'd had that influence from my mom, and I remember McKenzie Haley, who was the last Miss Rodeo South Dakota to win Miss Rodeo America. I remember getting to meet her at the stock shows. So I always had that influence, but I remember I came home from work one day, I think it was February of 2018, and my sister was like, 'you know, Jordan, I think you should run for Miss Rodeo South Dakota', and I was like, 'you know what? I've always wanted to, and this would be the perfect time to do it. If I'm going to do it, now is the time.' So it was just kind of a timing deal. I think it was always in my heart of hearts, it just took my sister telling me I should do it – that 'older sister nudge'."
So, Jordan entered her first pageant that summer, and as they say, the rest is history.
"The first title I went for was Miss Days of 76, which is a pro rodeo in Deadwood, South Dakota," she said. "I had decided I wanted to run for Miss Rodeo South Dakota, and I figured I should get some practice! So I entered the Miss Days of 76 pageant, and I won that. Then a couple months later, I ran for Miss Rodeo South Dakota, and I won that, but I didn't officially take over that title until January of 2019. And then I competed in Miss Rodeo America this last December, and I won, and now we're here."
Although listing it out this way almost makes it sound perfunctory, the road to rodeo queen is not an easy one. Some girls train and compete in pageants the majority of their lives in quest of being queen. Jordan took the title on her first try, but she admits it took a lot of work and some sacrifice.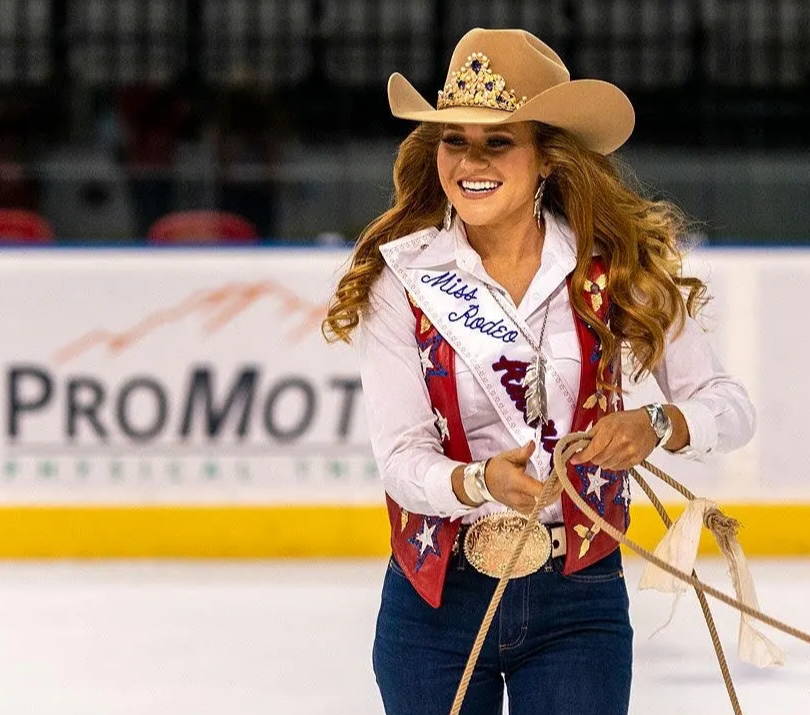 "There are girls with all different types of backgrounds," she said. "For instance, Katherine Merck, she was Miss Rodeo America 2016 and that was just her third title, too. It's not common, but every path is different. It was really cool, but I told my coaches and the people that helped me, 'I'm a quick learner, and I want to do it, so let's do it.' I definitely had to accelerate my learning and my preparation to get to the same level as girls who'd been doing it their whole lives were. I ultimately decided to resign from my job because I knew there was going to be a lot of preparation that I needed to do."
As a former rodeo queen herself, Jordan's mom Robin has first-hand knowledge of what all pageant prep entails, and according to Jordan, she left the decision to pursue the crown entirely up to her daughters.
"My mom never pushed us to do rodeo queening," she said. "I think because she knew how much work it was and that if we didn't really want to do it, we wouldn't have dedicated what was really needed to be dedicated to be good at it. So she never pushed us to do it, and that was really cool, that she kind of let me find it on my own. But then once I did, it was really special to get to share that experience."
In addition to her passion (and knack) for pageantry, Robin also passed down her love for Double D Ranch.
"Oh my gosh," Jordan exclaimed "My mom LOVES anything Double D! It's been an iconic brand since as far back as I can remember, especially in the western industry. I think the first Double D piece I ever saw was on Shada Brazile. She had this really cool jacket on at the timed event when I was young, back when Trevor first started going to the timed event, so I was probably in elementary school, and I just remember my mom saying 'Oh, that's a Double D jacket, isn't that BEAUTIFUL?' That's my first memory of the brand."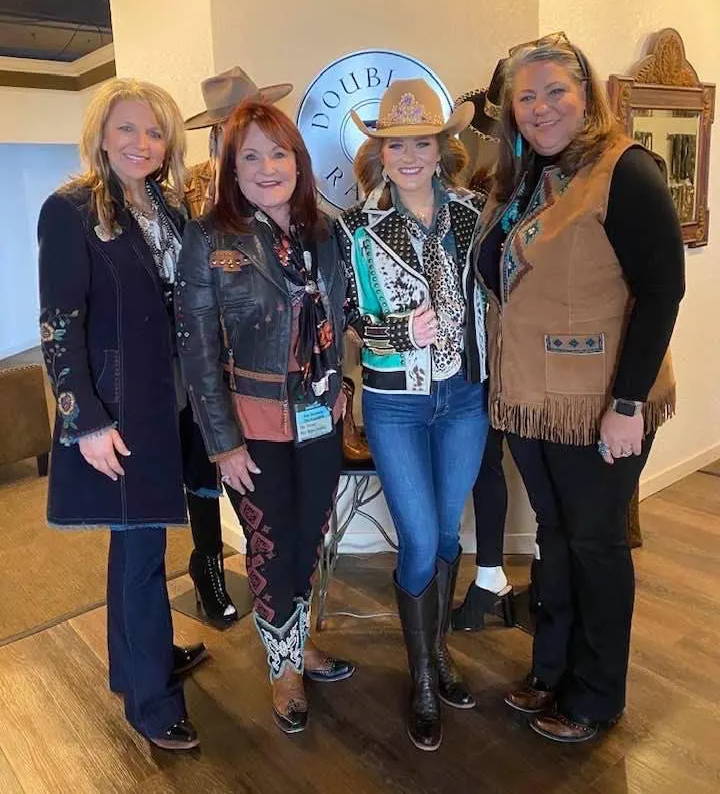 Since then, Jordan has cultivated her own style relationship with DDR and has begun building her collection.
"I can't remember when it was," Jordan said. "But Soni Clifford, a former Miss Rodeo South Dakota, I saw her in that mint green suit from Midnight Cowboy – oh my gosh, I just lost my mind over it! I actually got to pick it out at market, and I am SO excited to get it and wear it as Miss Rodeo America. I do have to say, I think that's my all-time favorite. Just because I love the color of it, I love the piping, I love that it looks retro but modern. I have to say that's my current all-time favorite. I just love it. There's just something about it that I gravitate toward. "
And while it may be her end all, be all favorite, the Warhol Suit isn't the only fabulous piece she snagged from Midnight Cowboy.
"I did get the jacket from that collection, the Midnight Cowboy Jacket, also," she said. "I love that it's got that black with that green, and it really contrasts really well. I love that jacket, and I'm very excited to wear it. The jackets are always awesome; they're all so recognizable. Anytime you see a Double D jacket, you know it's a Double D jacket."
She went on to elaborate about what draws her to the brand and her upcoming partnership with DDR.
"That's what I love about the brand," she said. "That the design, even though it changes, there's still something about it that tells you it's Double D. They're just a timeless brand, they've always been in style. Everything they put out, everyone wants. They're somehow timeless and trendy, it's amazing. I love that we get to partner with Double D, and that I get to wear their clothes, and hopefully be a good model for them when I go about my duties as Miss Rodeo America."
We have no doubt you will, sweet girl! We're so proud to have you representing Double D Ranch, and we wish you the best of luck throughout your reign as Miss Rodeo America.
---