Liquored Up: Lo-Cal St. Patrick's Day Drinks
LIQUORED UP: LO-CAL ST. PATRICK'S DAY DRINKS
We realize you don't really need an excuse to shake up a cocktail, but St. Patrick's Day sure does provide cover for having one earlier in the day! We don't want to completely destroy our Weight Watcher points, so we scoured the net to find some tasty green libations that you won't feel guilty about (even if you have three).
Spearmint Vodka Cooler
2.5 cups spearmint tea
1/2 cup, good vodka (or more depending on the day!)
1/4 cup, lime juice
1/4 cup agave nectar
Fresh mint
Fill a pitcher with ice. Add tea, vodka, lime juice and agave nectar. Stir. Pour into ice filled glasses and garnish with mint and lime wedges.
---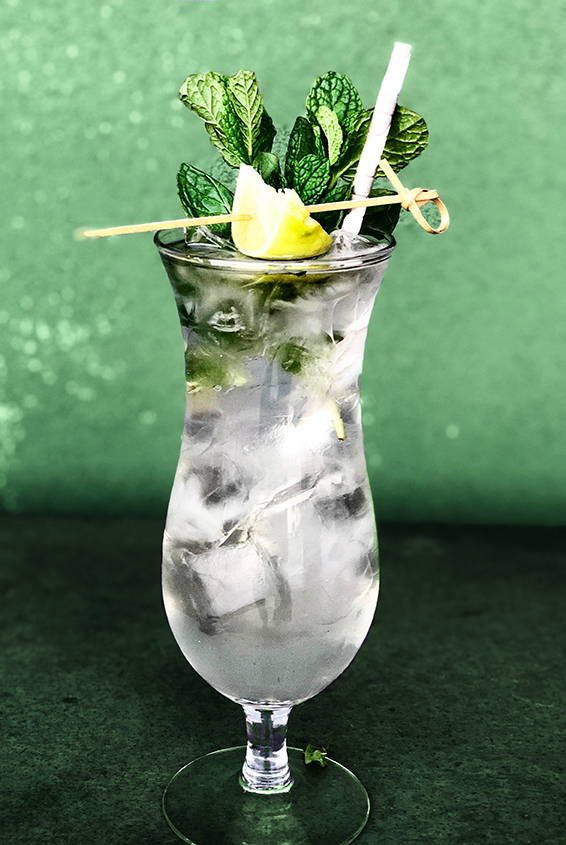 Loco Lo-cal Mojito
It's loco because it's so good and only 90 calories!
1 tsp. sugar
1 tsp. water
1 pinch fresh ginger
3 medium basil leaves
3 mint leaves
Juice of half a lime
1 oz. white rum
Club Soda
Muddle sugar, water, ginger, basil, mint and lime juice in the bottom of a cocktail shaker. Add rum and a few cubes of ice. Put lid on, shake it like crazy and strain into a Mason jar. Add ice and top with club soda.
---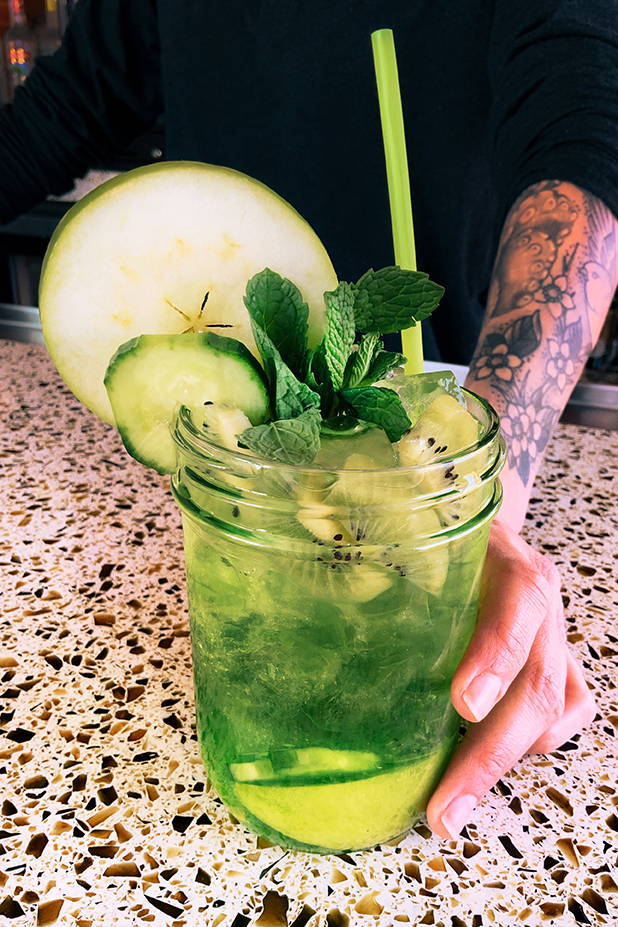 Green Sangria
We were drinking this when we wrote this article and at just 115 calories each, why not?!
1 bottle of Pinot Grigio
1 oz. Midori melon liqueur
½ green apple (cored and sliced)
½ lime (sliced)
¼ English cucumber (sliced)
10 mint leaves
½ kiwi (peeled and sliced)
Club Soda
Peel core and slice the apple and also peel and slice cucumber. Combine it with all the other ingredients except the soda water for at least two hours, but not longer than eight because the fruit and cucumber will get soggy. Serve in iced glasses with a splash of soda water. Mmmmmm