Hatch Show Print
Nashville is home to many legendary institutions. The Grand Ole Opry. The Country Music Hall of Fame. Hatch Show Print.
For more than 140 years, this unassuming print shop has been creating iconic show posters for some of country music's most iconic artists. By hand.
Despite vast technological advances in printing techniques since its inception in 1879, Hatch Show Print has stayed true to its original letterpress style of printing and their customer base has stayed true to them. The simplistic style – usually using three colors or less, and maxing out in size at 14" x 22" – is still created by arranging letter blocks and carving images into wood or rubber, then inking the press and rolling the poster paper through it. The result is a piece of art that somehow appears simultaneously contemporary and vintage. It's an aesthetic that is unique and recognizable, almost a category all its own. When it came to creating the Nashville photo shoot set, including a wall of Hatch-style prints was a visual way to transport us to Music City, bringing a little Tennessee to Texas.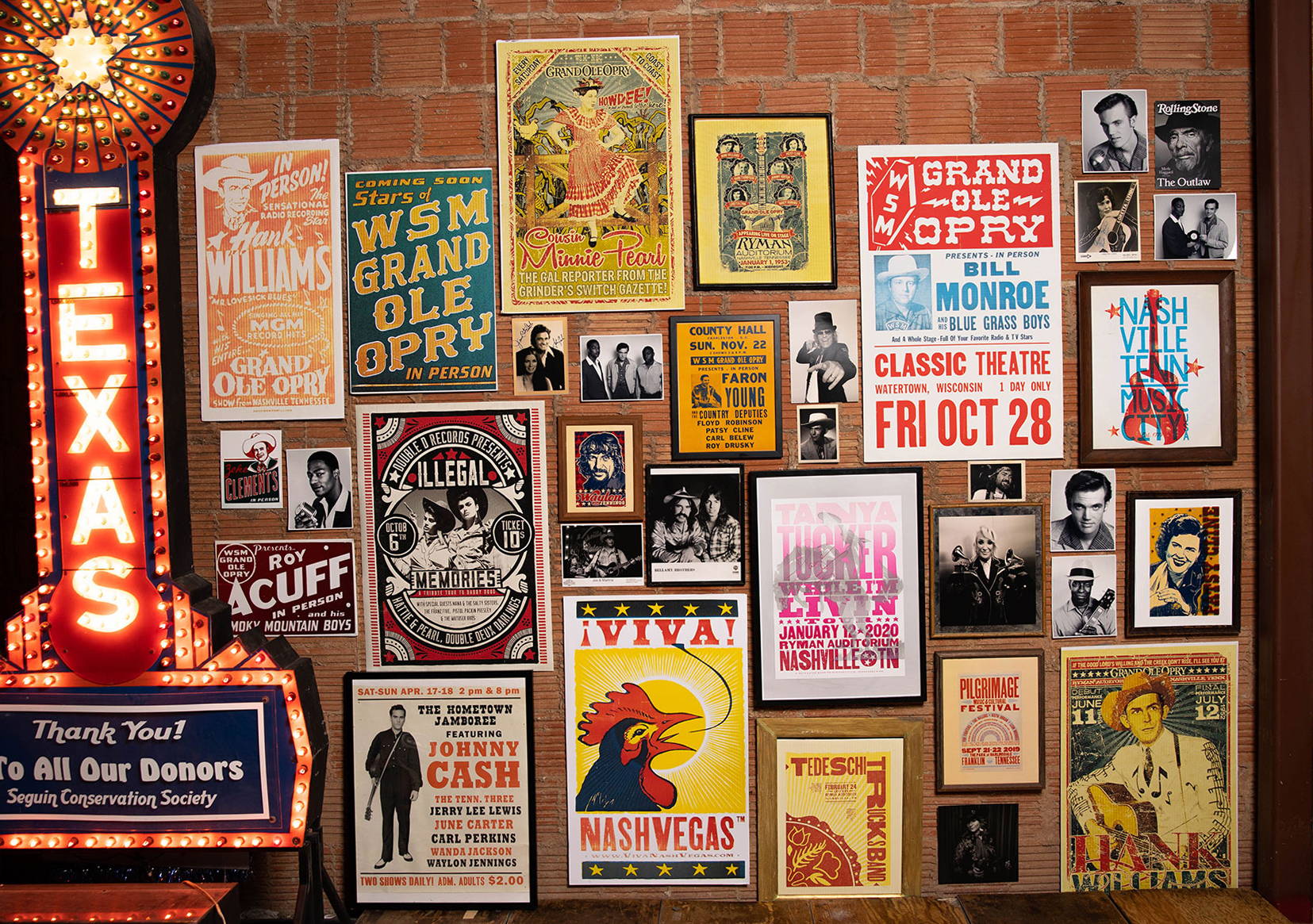 Images captured by Cheryl McMullen on a recent rip to Nashville.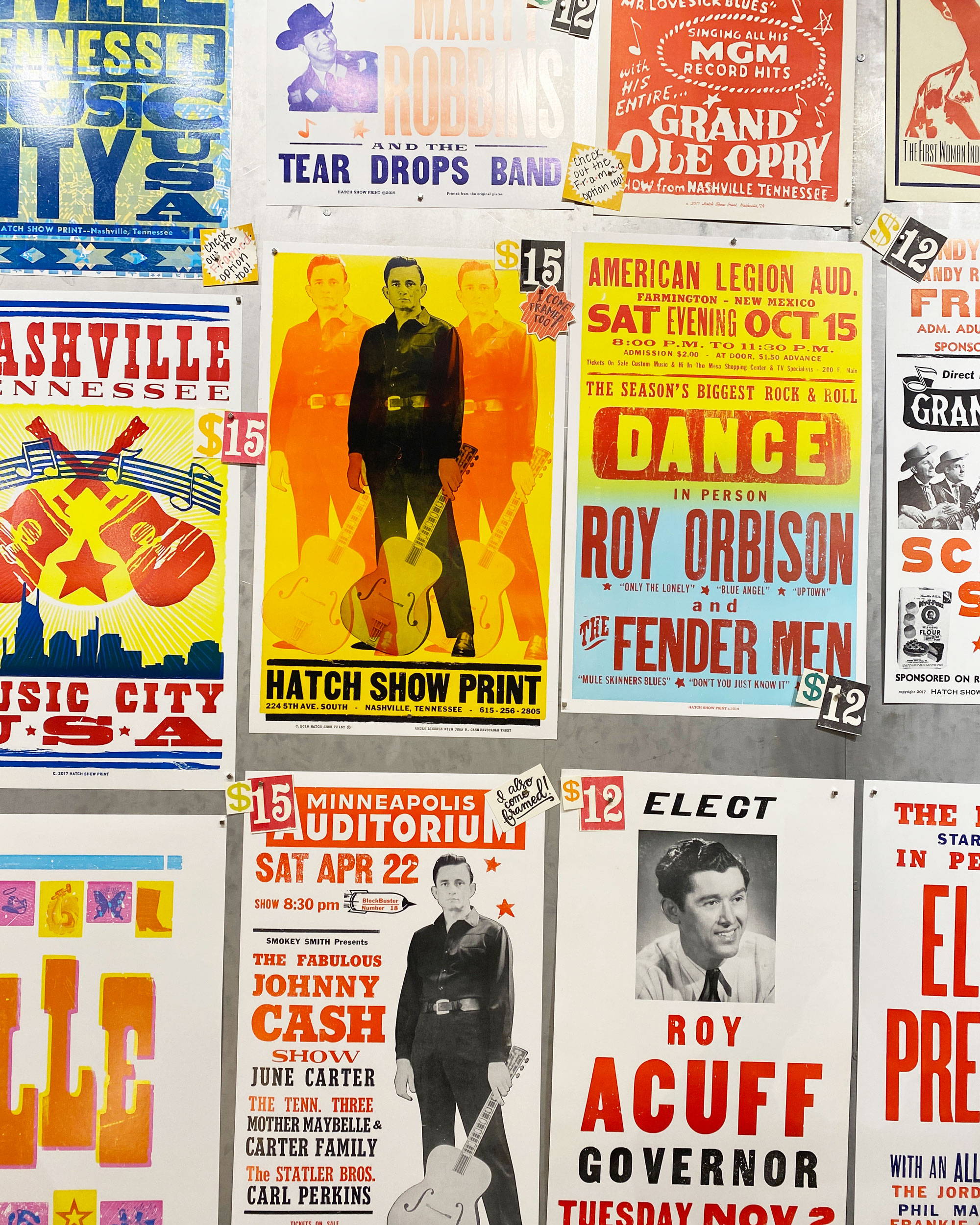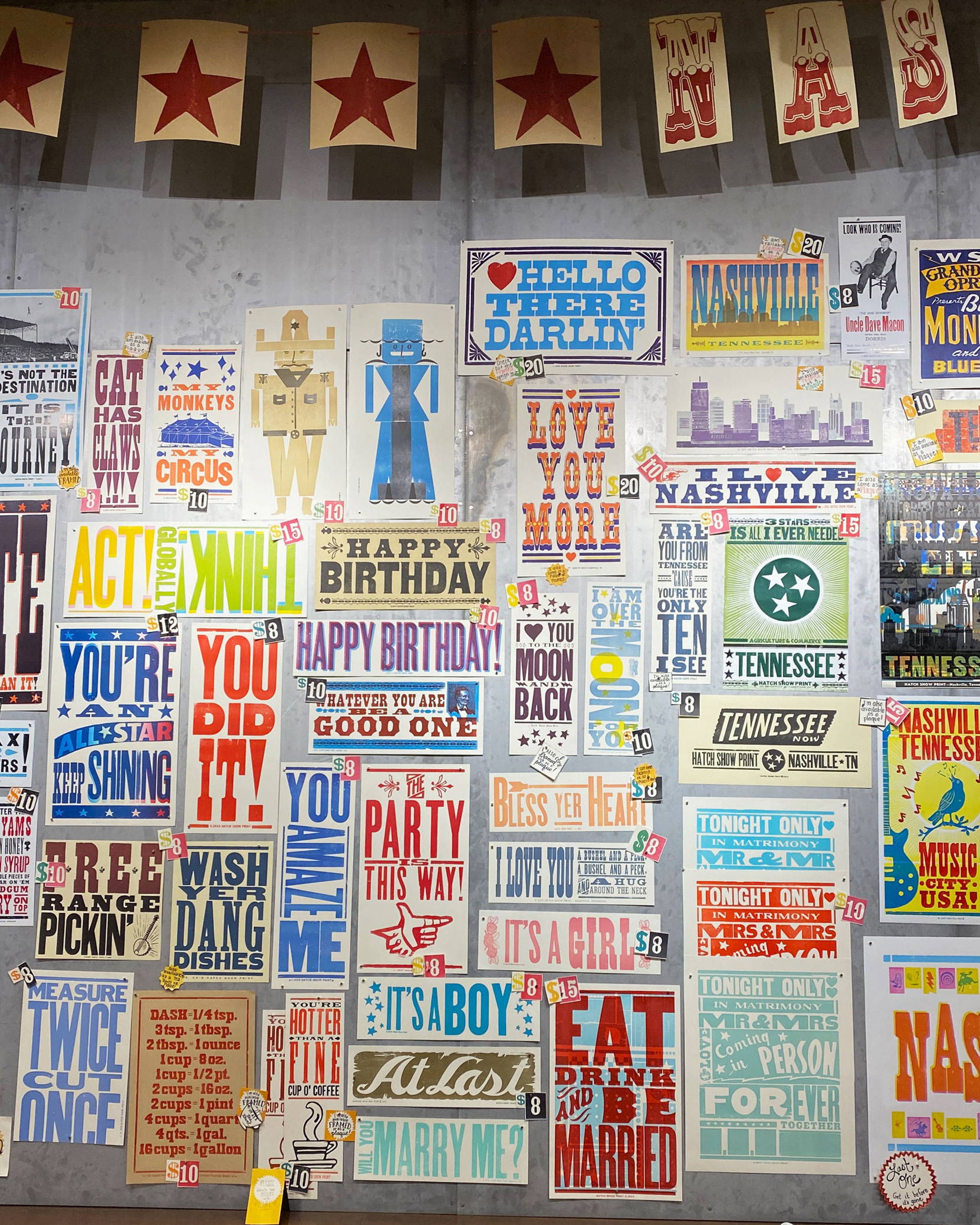 Images captured by Cheryl McMullen on a recent rip to Nashville.
Our little "Hatch Show" wall featured prints and photos of some of our favorite friends in the biz -- Tanya Tucker, Loretta Lynn, the Bellamy Brothers, Big & Rich, and the like -- and some that were completely made up nods to our family and our past, like the one we commissione Hatch to make of our "Uncle Vestin" (that's a story all its own -- Link?), and a similar style poster we created for the fictional duo "Hattie & Pearl" and their gold-record winning album "Illegal Memories", named after Daddy Doug's 2007 world champion horse. It took a little work and creativity, just like everything else we do, but once we got the sizes and colors arranged in a way that was aesthetically pleasing, it turned out even better than we imagined. Of course, we could photograph Kaylin in a gunny sack and it would be beautiful, but we have to admit that those posters really made her pop!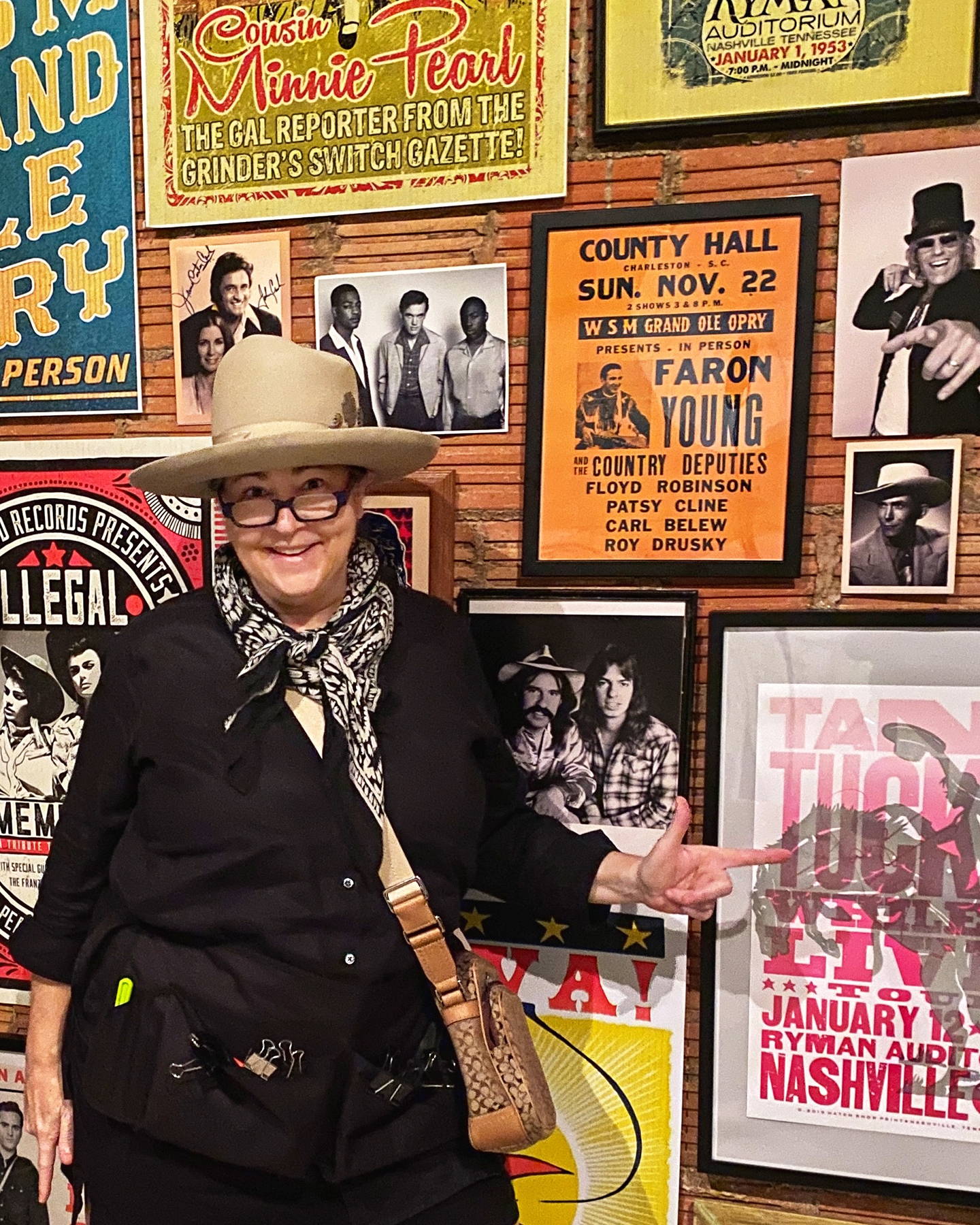 There is so much more to this gem of a shop than we could possibly do justice in a single blog post. We highly encourage you to visit their website where you can learn more about their story, watch videos about the fascinating production process, and view a myriad of prints or custom order your own. We also recommend checking out their book, Hatch Show Print: The History of a Great American Print Shop.