Get In: We're Going to Bakersfield!
GET IN: WE'RE GOING TO BAKERSFIELD!
Grab the wheel and point it west – we're going to Bakersfield, California!
The first Summer 2020 collection is inspired by the characters and creators of what has become known as the "Bakersfield Sound". There's really not a way to put the sound into words, but it's the first era of country music that was influenced by rock-and-roll and born in the honky tonks. And let's just say, this collection kicks it up a notch. Where Backwoods Barbie was full of soft colors and nostalgic vibes, celebrating your humble roots, Bakersfield is a little more about bucking that dusty ol' hometown you came from and reinventing yourself with all the rebellious spirit of the honky tonk and the glamour of the West Coast.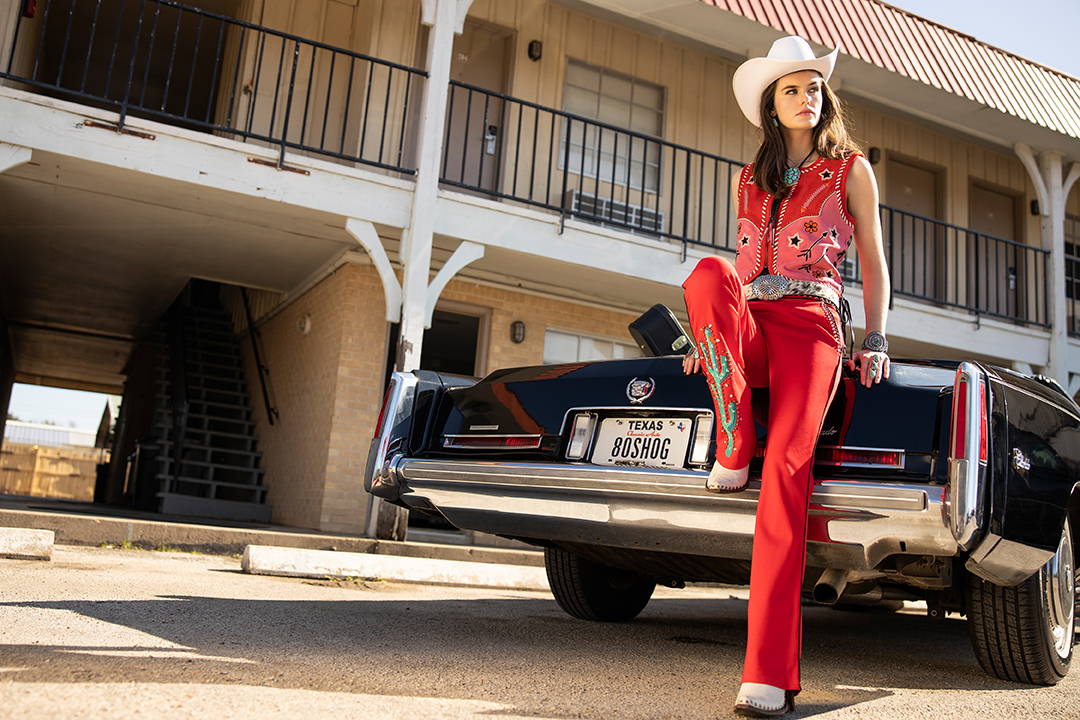 The colors are bright and bold, with a heavy presence of turquoise, red, and black. The embellishments are dazzling – glitzy beadwork and showy embroidery and some of the twangy silhouettes you've fallen in love with this year. (So tempted to say more, but we'll save it for the live launch!) Oh, and a biker jacket that you're absolutely going to lose your mind over! If we had to sum up the Bakersfield collection, it would be fun, glam western. Honky tonk meets Hollywood, sprinkled with some sparkle.
Eeee – we're so excited to show it to you!

Tune in Tuesday, May 5th, at 7:30 p.m. for a Facebook Live line launch of the Bakersfield Collection with all the commentary and comedy you've come to expect from the McMullen sisters! Don't forget to RSVP to the Facebook event to be entered in the drawing to win all sorts of Double D goodies – AND, if you've been scooping up surprise sales items throughout the scavenger hunt, your name is going in an EXTRA drawing for some $100 gift cards to our retailers and a $500 gift card to Double D. So, make sure you tune in because you MUST BE PRESENT TO WIN! See y'all then!