Every Top Tells A Story, Don't It? Spacey Tops!
EVERY TOP TELLS A STORY, DON'T IT? SPACEY TOPS!
Rod Stewart sang it best: "Every picture tells a story, don't it?" When it comes to our tops in the Space Cowboy or other lines, there's a story behind most of them, too. We combined literature, pop culture, sci-fi and what Ariel (one of our designers) calls "her nerdy side," to create modern-retro pieces with cool stories behind them.
Our Space Cowboy Top and Rocket Man Shirts combine traditional, western styling with Buck Rogers rocket ships. We like to call this "Twisted Western," which is a combination of classic designs, retro-cool colors and new ideas to make a fresh, modern look. Where else would Buck Rogers travel to than Saturn and galaxies far, far away, which are represented by beautiful star embroidery.
The Final Frontier Tank combines classic literature, sci-fi novels and a crater name on a real asteroid. One of our designers, Ariel, connected the dots while listening to a science fiction audiobook during her commute.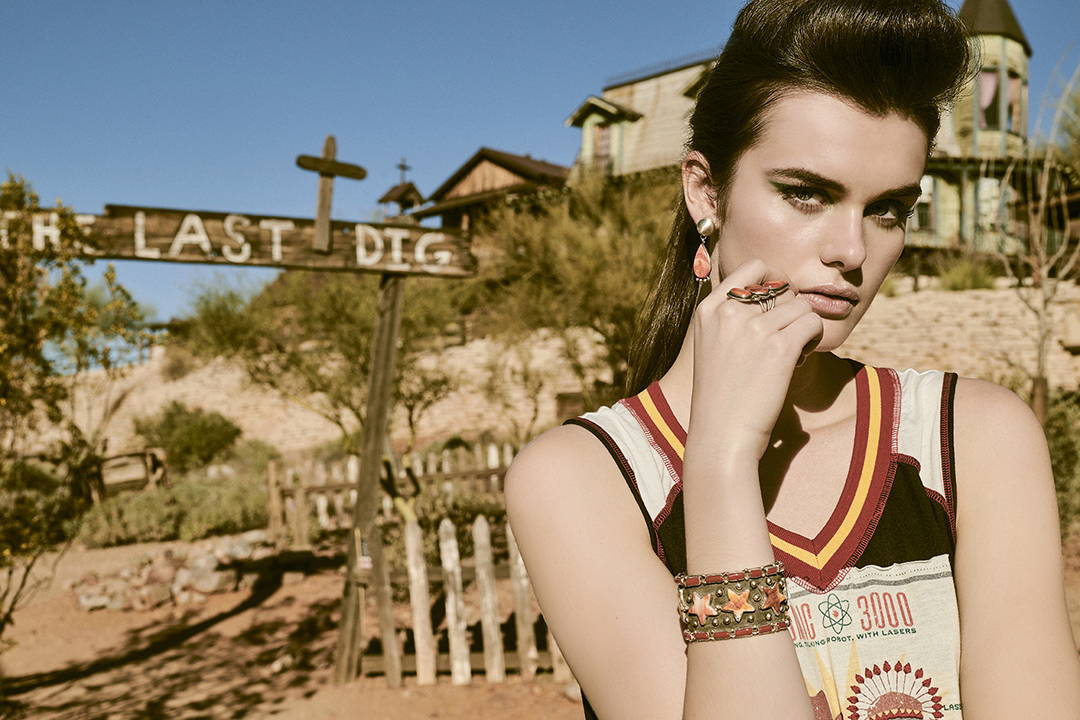 "Donny Q" is an homage to the classic character Don Quixote, and "Rocinante" is the name of his horse in the epic novel. Science Fiction writer James S.A. Corey, named the spaceship "Rocinante" in his Expanse series, thus the sci-fi tie-in. Finally, "King of the Dantu Crater Rodeo" is about a real crater on the dwarf planet, Ceres, which is over 257 million miles from Earth.
And you thought we just put random images and sayings on our tops! For shame!