Celebrity Sneak Peek: Jenee Fleenor
CELEBRITY SNEAK PEEK: JENEE FLEENOR
She's one of the most talented and respected musicians in the industry, and her sound has been making its mark on country music for decades.
Jenee Fleenor is nothing short of phenomenal. She began playing at the remarkable age of three. She played the Grand Ole Opry at 18. She's toured with some of America's most renowned artists -- Blake Shelton, Martina McBride, and Steven Tyler, to name a few. Currently, you can find her fiddling away on NBC's The Voice.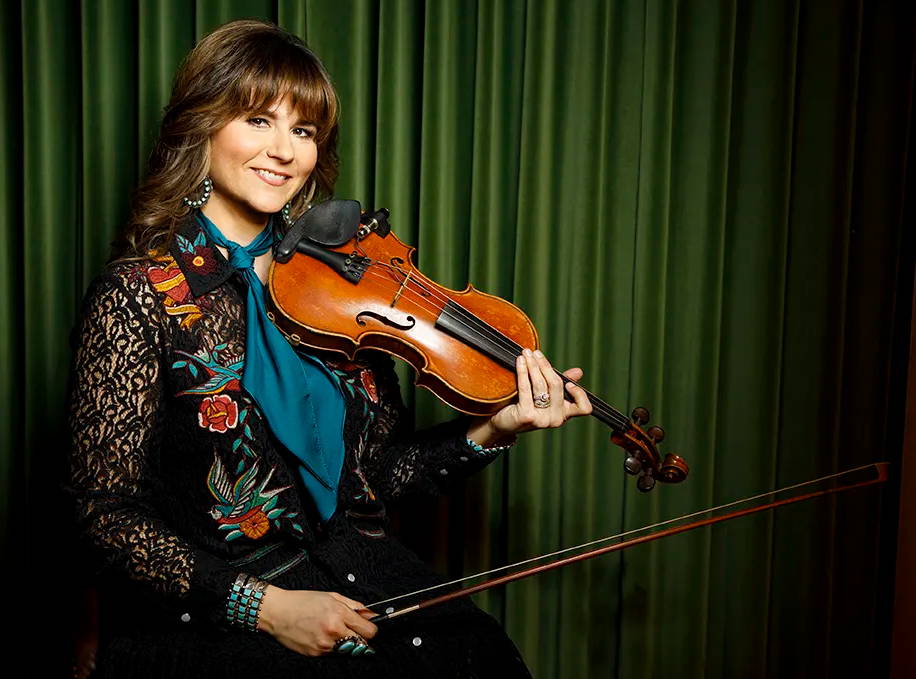 Recently, we spent some time with Jenee in the green room of the legendary Ryman Auditorium. We talked fiddling, and we talked fashion. We laughed, we cried, and we had the honor of hearing her play. We've long admired her as an artist, and after meeting her, we adore her as a person. In addition to being insanely talented, she is warm, genuine, and humble, crediting her success to her parents' support and persistence, a lot of hard work, and a little God-given talent.
Once a little violin-wielding toddler out of Springdale, Arkansas, in 2019, Jenee became the first woman in history to win – or even be nominated for – the Country Music Academy's Musician of the Year. She is carrying the torch and paving new roads. She is this generation's embodiment of Backwoods Barbie.
Be sure to check out next week's Double Dose for a candid and heartwarming Q&A with Jenee, where we ask her about her early childhood, how she found out she was nominated for the CMA, and her first time at the Opry.
---