BIKER BARS IN ARIZONA
Biker Bars, sure they can be a little intimidating, but most bikers are just regular guys having some fun on their hogs. So why not saddle up to the bar and grab a cold one with some interesting characters? If you're on a road trip in Arizona (and have a designated driver) be sure to stop at these great spots.
---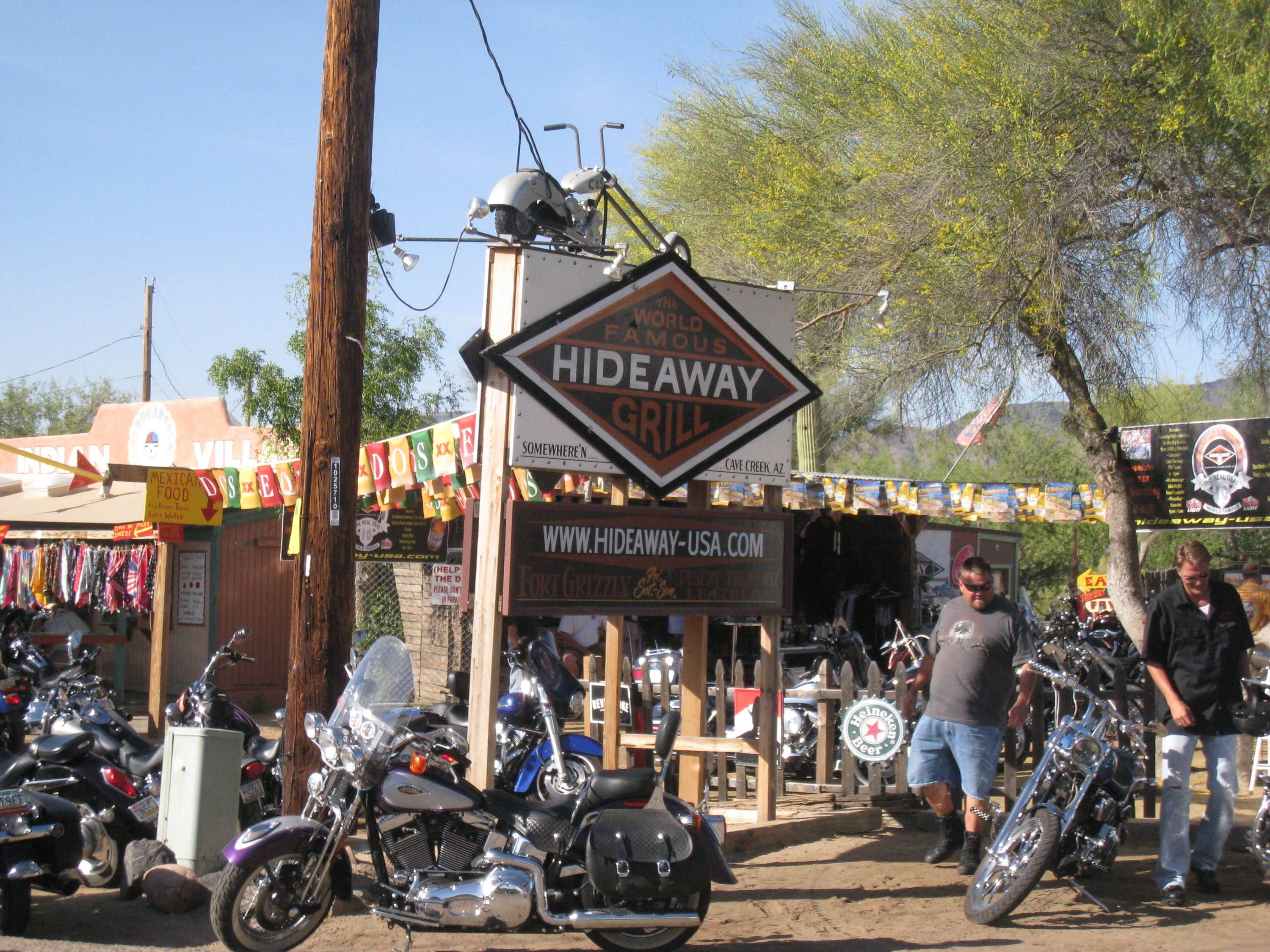 They say this bar in Cave Creek is world famous, and from the size of the crowds and coverage in biker magazines we tend to believe them. The bar and grill is a staple for bikers since 1998 and kid-friendly. Their "Famous Hideaway Pizza" is enormous and piled high with toppings. Grab a beer, a souvenir shirt, take in some music or just people watch.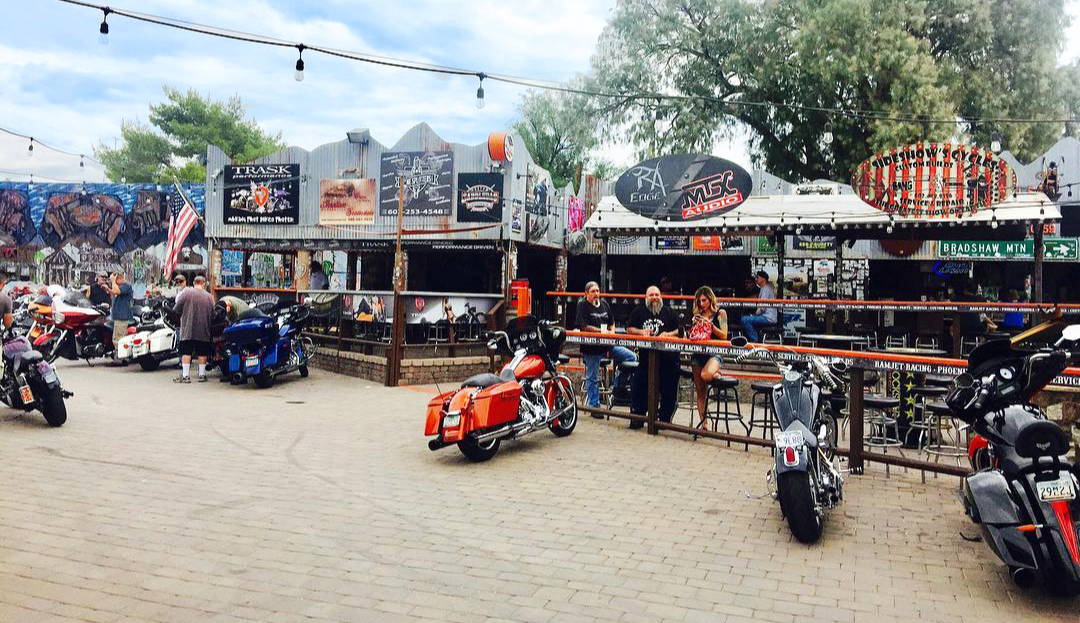 ---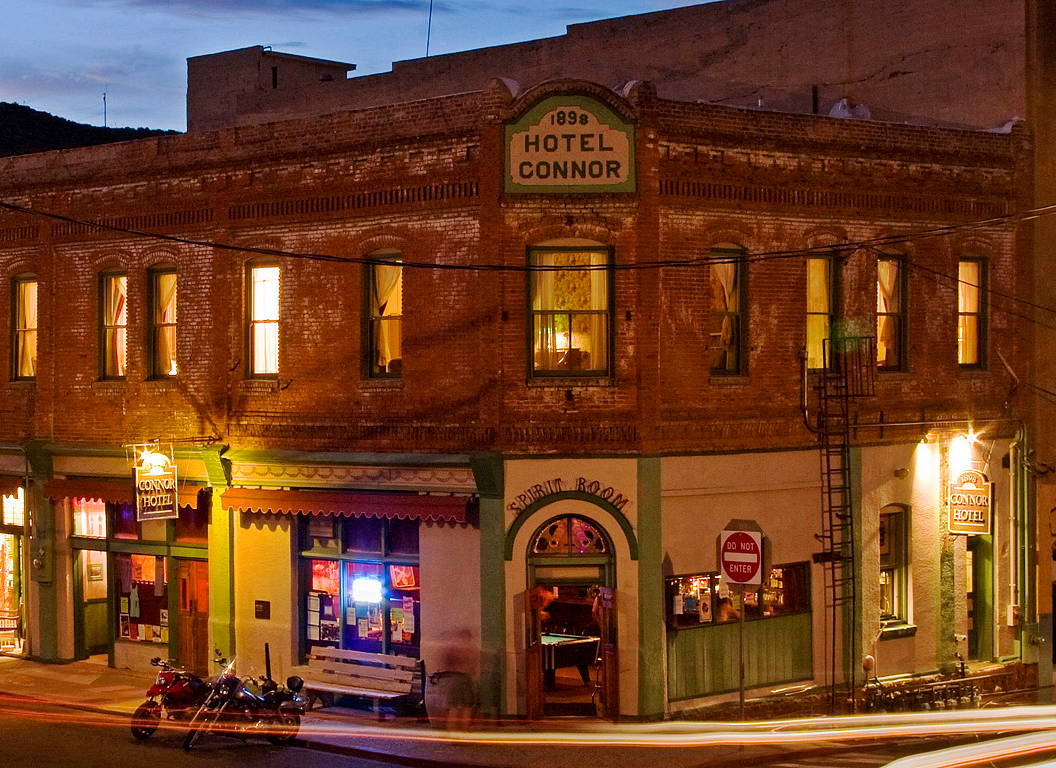 JEROME, AZ - Jerome may only have a population of fewer than 500 folks along with a lot of ghosts, but Thrillest recently named the Spirit Room the best small town bar in Arizona. There, you will find bikers, tourists and locals alike. Belly up to the bar and enjoy some live music with the continuous rotation of talented musicians.
---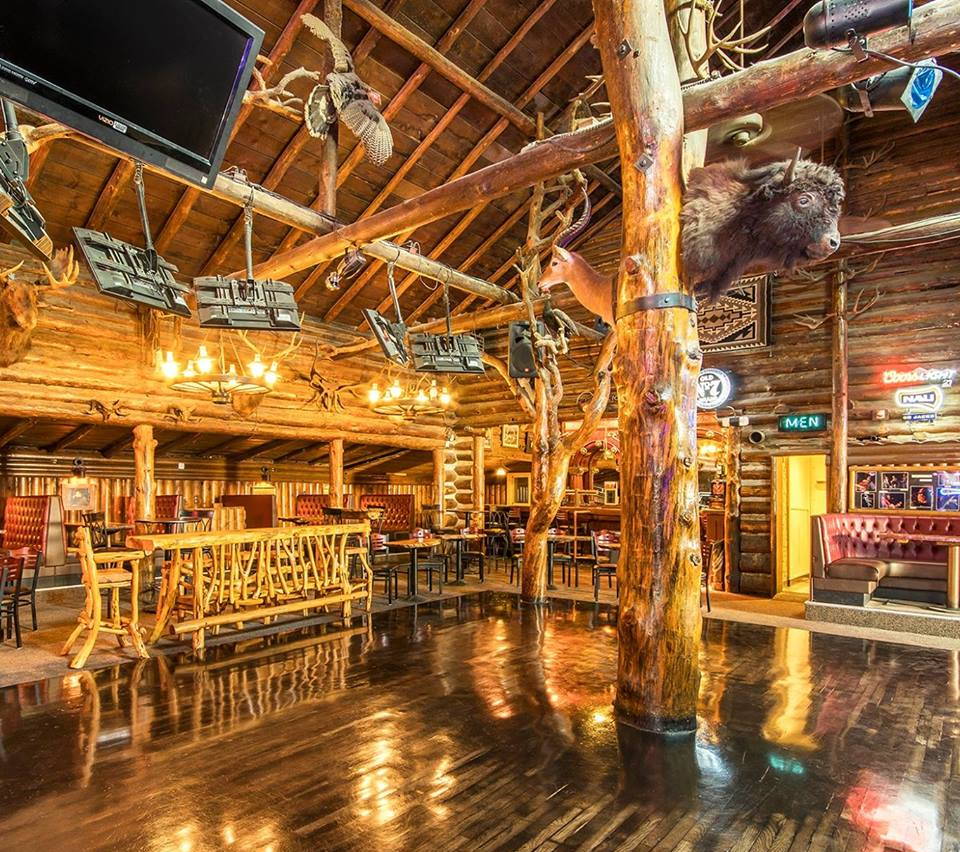 FLAGSTAFF, AZ - The Museum Club has been a Route 66 mainstay since 1935. Over the years famous acts including Willie Nelson have taken the stage. Now you will find a mix of college students, tourists and yes, bikers. Go there for the drink specials, all the taxidermy on the walls, and of course ghost stories.
---
Cleator Bar And Yacht Club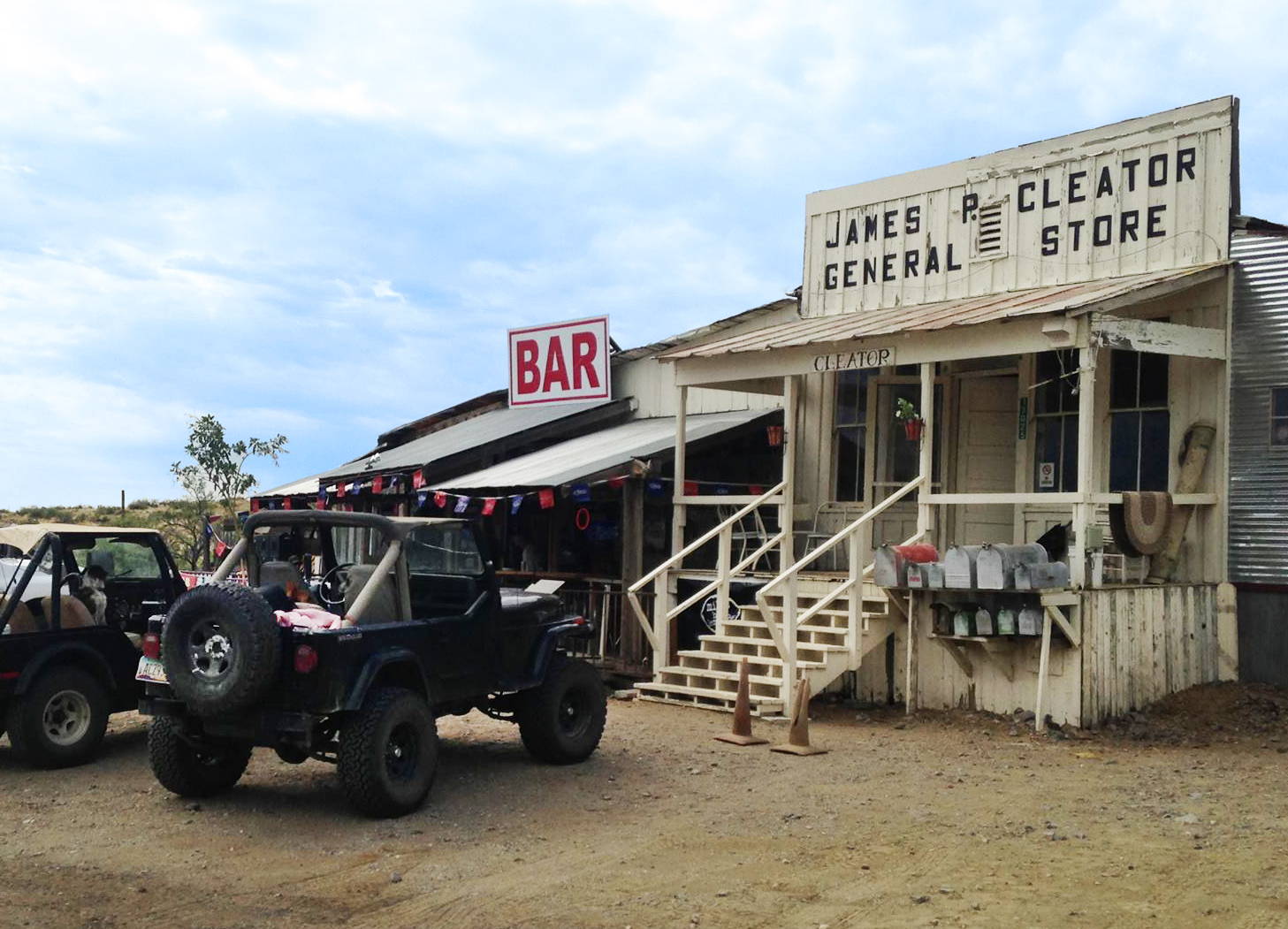 CLEATOR, AZ - We know this is way down a rough dirt road and getting there on a Harley might be a little rough, but we couldn't help ourselves. Seriously, how many Yacht clubs are there in the middle of a high desert? Yes, there's a captain, and you too can become a member of the yacht club. Seriously, what could be cooler?