Big In Japan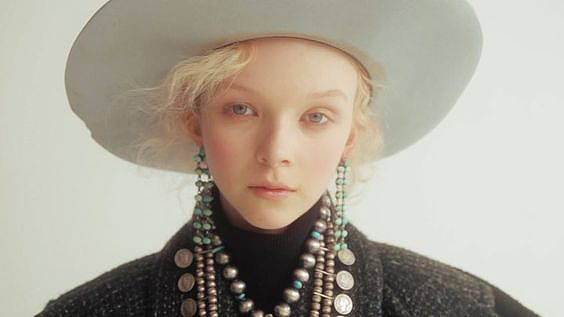 The email really got our attention: a big name stylist and photographer wanted our looks for Japan Vogue's upcoming fashion shoot. Of course, we said, "YES!"
SEE WHAT WE SENT AND CHECK OUT THE PICTURES.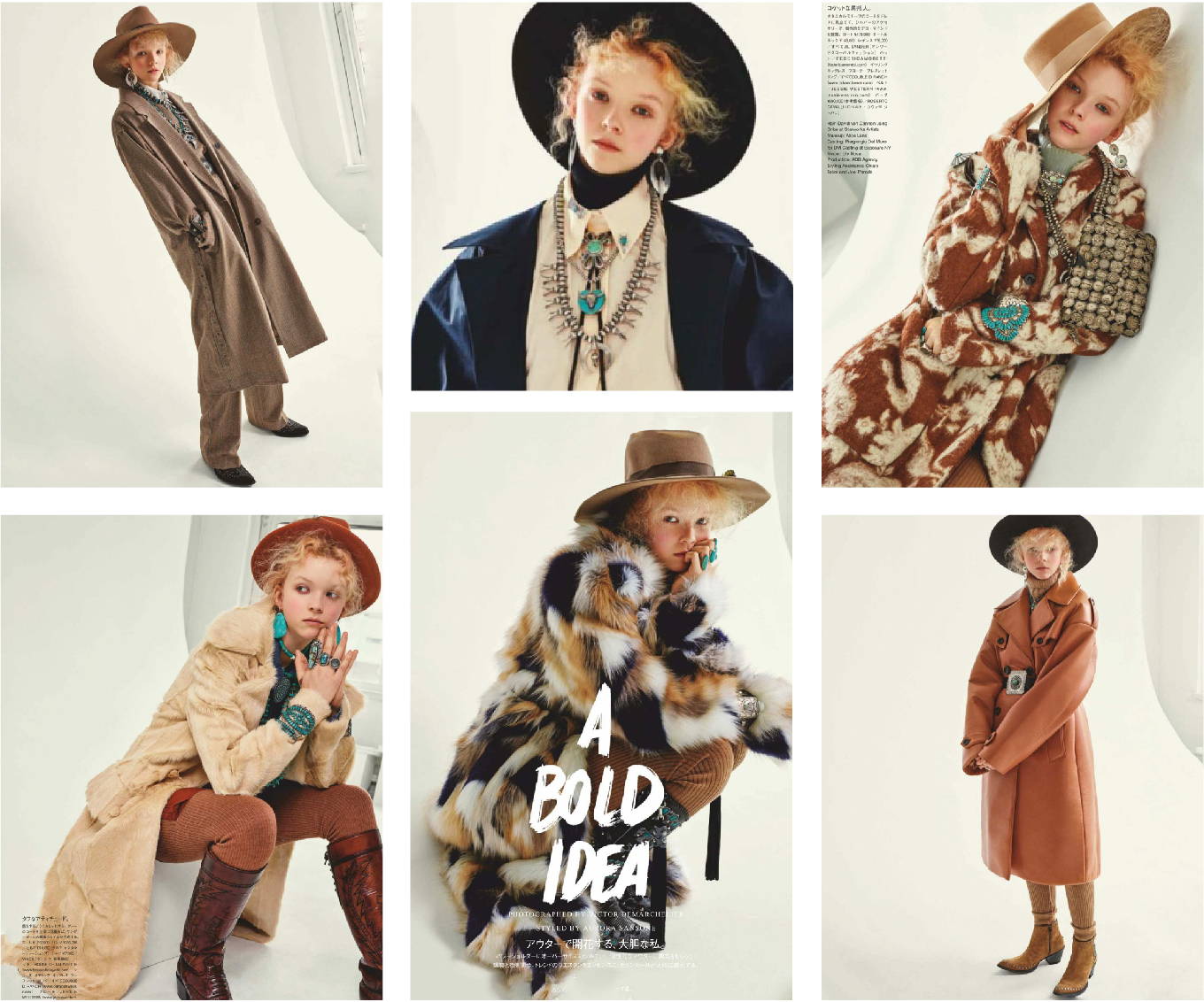 Whoah! When it comes to fashion, Aurora Sansone and Victor Demarchelier are some of the big shots of fashion big shots. Victor photographs for Cosmo, GQ, Saks and more. Aurora Sansone is a fashion editor and stylist based in Milan, Italy.  And even though we've never really worried about what those folks on Fashion Ave and in Milan do, they knew all about Double D Ranch.
They asked for a big box of clothing and accessories for a photo shoot with an Australian model for Vogue Japan. Beautiful turquoise jewelry,  our Flat Mountain Earrings, our Badlands Hat, and our Ol San Antonio Rose Boots to name a few. We're sure you already have some of those in your collection, and if you don't, the items that are still available are listed below.
---
"Western," style is taking off worldwide. You will see more and more of beautiful tall and embroidered cowboy boots, embellished ankle booties, wide-brimmed hats, and chunky jewelry. Sansone paired our designs with ché ché brands like Miu Miu and Coach, but as you know, a great pair of jeans works just fine with our designs, too.
This whole experience is more evidence of what you already knew—turquoise and Double D Ranch go with damn well anything. Even on a model from Australia. Styled by an Italian stylist. Photographed by a New York photographer. In Japan Vogue.
CREDITS: Photographed by Victor Demarchelier and styled by Aurora Sansone for Vogue Japan.
---