Ad Art Americana: Denim Banners
AD ART AMERICANA: DENIM BANNERS
You're a jean maker in the 1930s. There is no internet, obviously; there isn't even TV. Catalogs aren't ideal because they're expensive to produce and times are hard. So, how do you keep the public in the know about your products?
You use what you've got, of course: denim.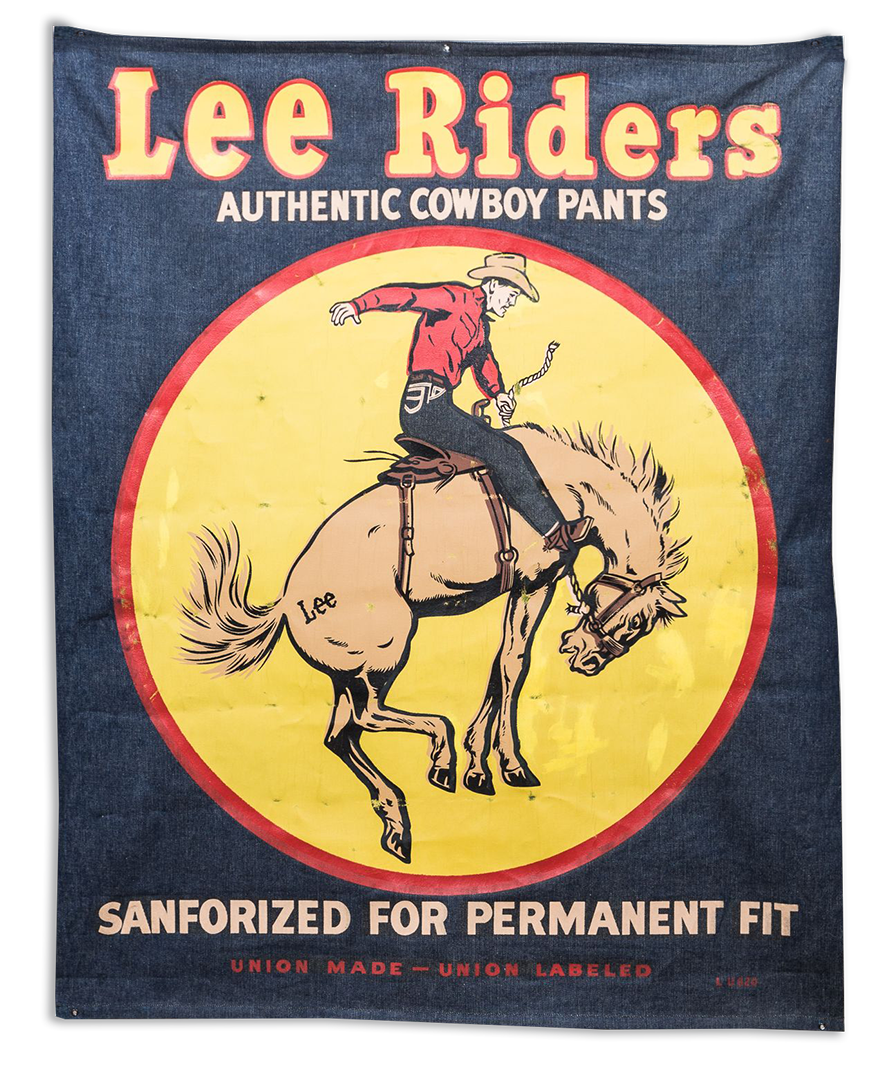 Between the 1930s and the late 1960s, all the heavy hitters – Lee, Levi Strauss, and then Wrangler, when they joined the scene in the 40s – were using these oversized, illustrated denim banners to promote themselves. While the concept might've been borne out of desperation, with it being during the Great Depression and all, these denim banners were actually brilliant multi-purpose advertising.
For starters, they're eye-catching: The silk-screen printing was colorful and contrasted against the dark denim background, and not to mention, they were usually quite large.
They also served to indicate to consumers that particular stores were carriers of their brand, as the banners were generally displayed in storefront windows or hung on their walls.
And, not least of all, physically putting the denim in front of the consumer provided them visual and tactile access to determine the quality of the fabric itself. Store-bought jeans were still a luxury item (let's be honest -- in most cases, they still are) and people wanted assurance they were going to last.
The artwork on the banners was fairly simple; predominantly consisted of primary colors, and portrayed depictions of "cowboy life", targeted at those who actually lived the Western lifestyle and those tourists who were vacationing to "dude ranches" to get a taste of it.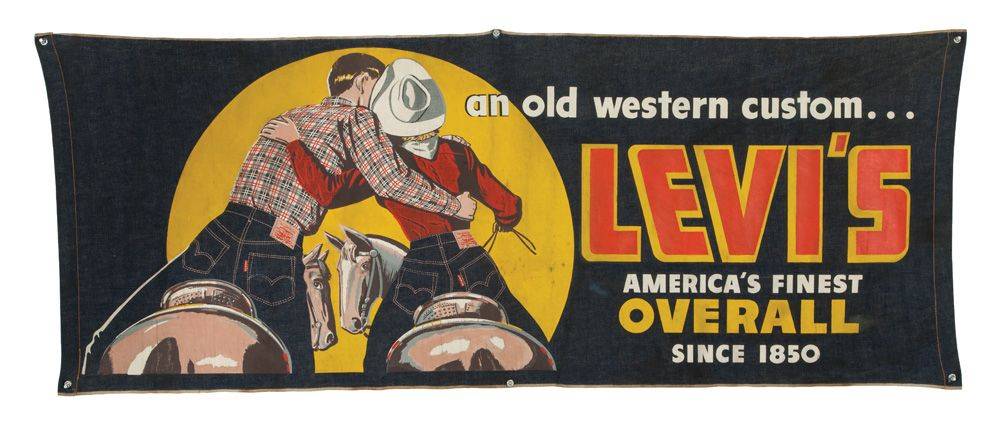 Though the denim banner fizzled in the late 60s in favor of targeting the teen market via fashion mags, the imagery is nostalgic and remarkably transcendent. Even those born after the banners ceased to exist can see these images and innately understand their context. And, when presented in a fresh way, these images are still appealing to folks in 2019.
James Dean famously wore Lee 101z Rider jeans as Jett Rink in Giant (recently auctioned for more than $35K), which is what initially inspired us to interpret that old-school ad art look into the Wildcatter collection. We combined that vision with our current love of patchwork, and the Range Rider jacket was born! And, much like the denim banners of yesteryears, it's a limited run and destined to be a collector's item!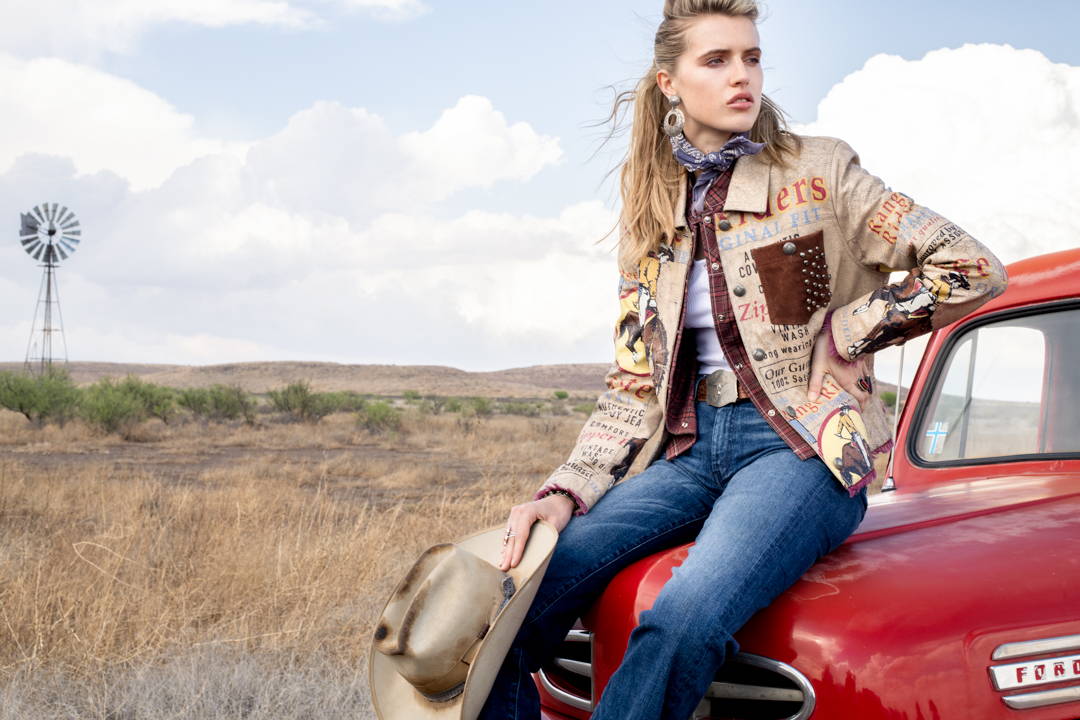 ---
SHOP THE VINTAGE INSPIRED LOOK