What's In a Name: The Dime Novel Suit
What's In a Name: The Dime Novel Suit
Y'all know how we've been bringing y'all a chic, sassy pantsuit you've all been in love with since Midnight Cowboy? Well, we couldn't help but give Cody its own cowgirl version, and y'all it is Wild West wonderful. It's a bold black with classic western details in a contrasting crème. The jacket has a two-button concho closure and the pants have a mock button and fly to give it a more cowgirl jean-like feel.
Why "Dime Novel", you ask? Well, not only are you going to be a total 10 in this suit, but dime novels were also a revolutionary shift in literature happening during the Wild West era. At the time, education, literacy, and reading as a hobby were primarily seen as things reserved for the elite. Language in books was esoteric and formal. As more and more of the population started to become literate, dime novels became a thing.
As their name implies, you could get these short paperback novels for 10 cents. Well, originally, anyway. Over time, different versions varied in price by a few cents here or there, but the term "dime novel" stuck, and it came to refer more to type of novel, rather than the price or format.
While the meager price made the novels more available to the general public, the content made it more appealing to them. The language and sentence structure was colloquial unlike most more formally published works, and the premise was more relatable and exciting. The stories were of the sea or the railway or the circus or the frontier. The characters were captains or cowboys or gold diggers or detectives. Many of them were fictional, but some were fictionalized versions of real people, like our man, Buffalo Bill Cody.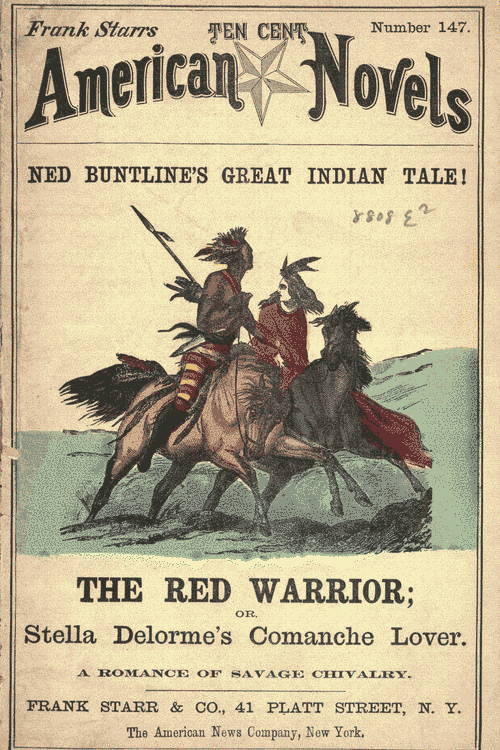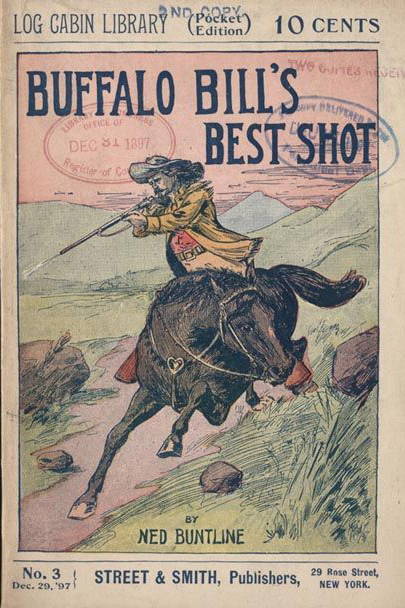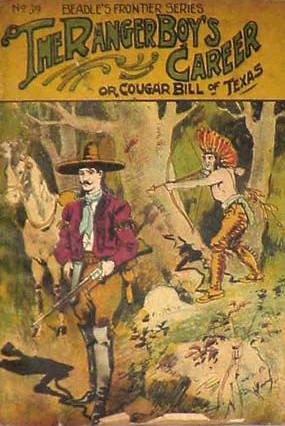 Credits (left to right): Library of Congress, TheParisReview.com and TheForum.com
These novels are sometimes referred to as "the television of their day" because they were serial in format, following the characters on their adventures week after week, much like we do with the Duttons in this day and age. As you might imagine, because these books were aimed at and available to the common folk, they were derided by highbrow critics as sensational.
It is likely that these serial stories contributed to the fame and legacy of Buffalo Bill. A man named Ned Buntline (nom de plume) who met and traveled around with Cody, wrote a series titled "Buffalo Bill, The King of the Border Men" which published in the New York Weekly starting in late 1869. Originally, Buntline intended the protagonist to be Wild Bill Hickock, but upon getting to know Bill Cody, he decided his character was more interesting. We agree.