The Wild West's Best
In terms of entertainment, production, and overall execution, the Wild West Shows of the late 19th century were spectacular. And nobody did it better than William "Buffalo Bill" Cody.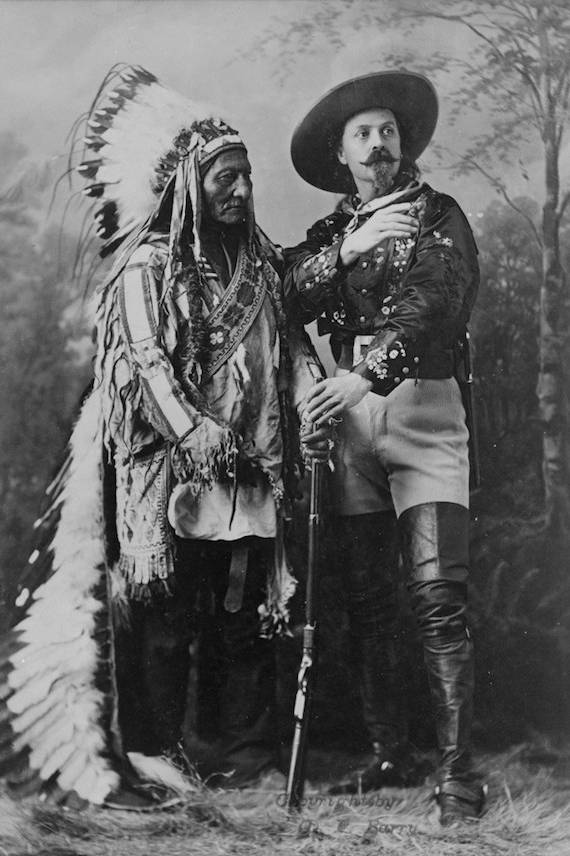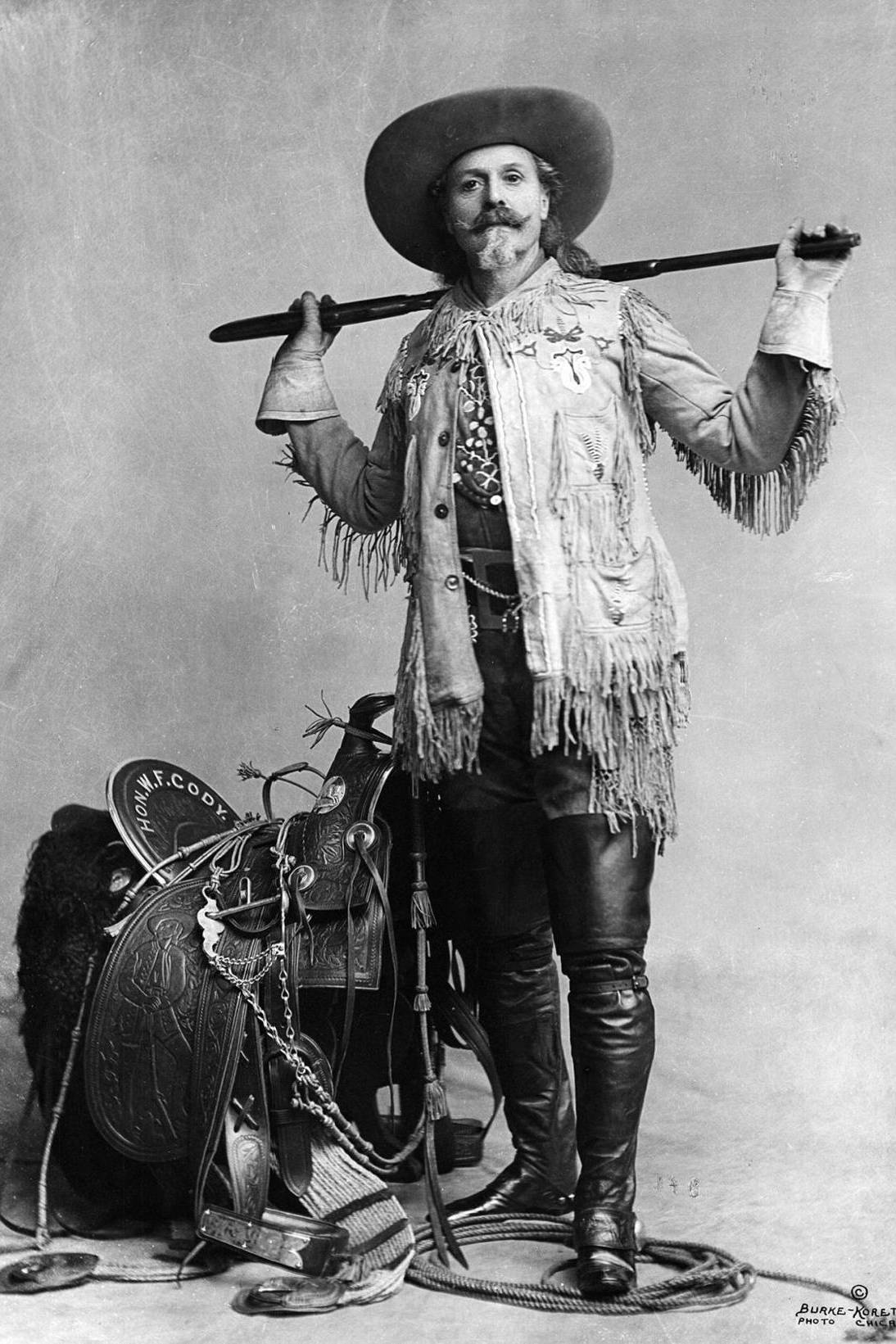 Left: Buffalo Bill and Sitting Bull / ColoradoVirtualLibrary.org
Right: Buffalo Bill Cody / journalstar.com
The 1880s were the golden age of outdoor entertainment, a pastime that went on to thrive for another thirty years, led by these famed productions that Buffalo Bill perfected. He opened his first show on May 19, 1883, in Omaha, Nebraska; "Buffalo Bill's Wild West Show: Rocky Mountain & Prairie Exhibition". The performances featured awe-inspiring skill acts like sharp shooting, roping, and riding, but not as standalone trick sets; they were written into narratives of survival on the western frontier, animatedly orated, and scored with mood music by what became known as the "Cowboy Band".
To classify these Wild West Shows as spectaculars would not be an understatement. According to Paul Fees, former curator of the Buffalo Bill Museum, by the late 1890s, the production involved as many as 500 members, who were fed three hot meals a day cooked on 20-foot ranges; they generated their own electricity and staffed their own fire department, and expenses could run as high as $4,000 per day. In 1899, after teaming up with James A. Bailey (of Barnum & Bailey) and taking to traveling by train, Buffalo Bill's Wild West Show covered an astounding 11,000 miles in 200 days, giving 341 performances in 132 cities.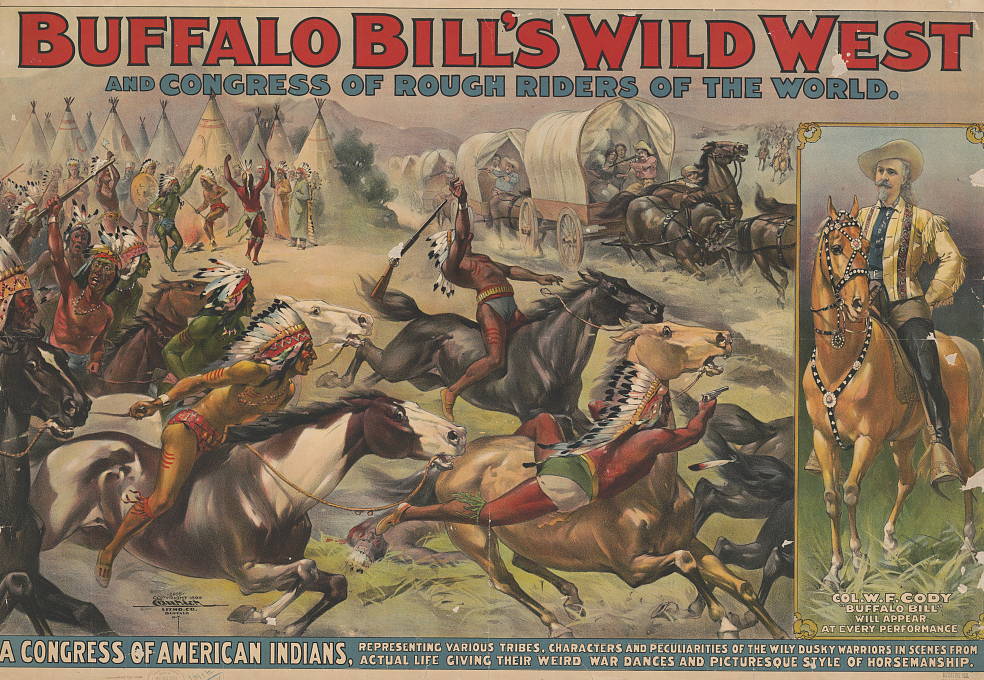 Credit: Library of Congress
But all eras end. Thirty years after its debut, Buffalo Bill's production went bankrupt in 1913, marking the beginning of the end for that age of entertainment.
Credit to www.centerofthewest.org, where we gleaned a wealth of information.