Short & Chic
There is a lot of unexpected beauty in Backwoods Barbie -- we played with leathers in colors you don't often see, we made raw-edged denim upscale, and we got edgy with our silhouettes. The Hand Me Down Jacket is no exception. We dared to make a leather jacket short-sleeved. And it worked. (We knew it would, we've done it before.) It may be new to you, but it's been "handed down" to the Backwoods Barbies from the Spanish Angels. Back in 2007 (was that really 13 years ago?!), we first experimented with this design concept in our spring collection, Spanish Angels.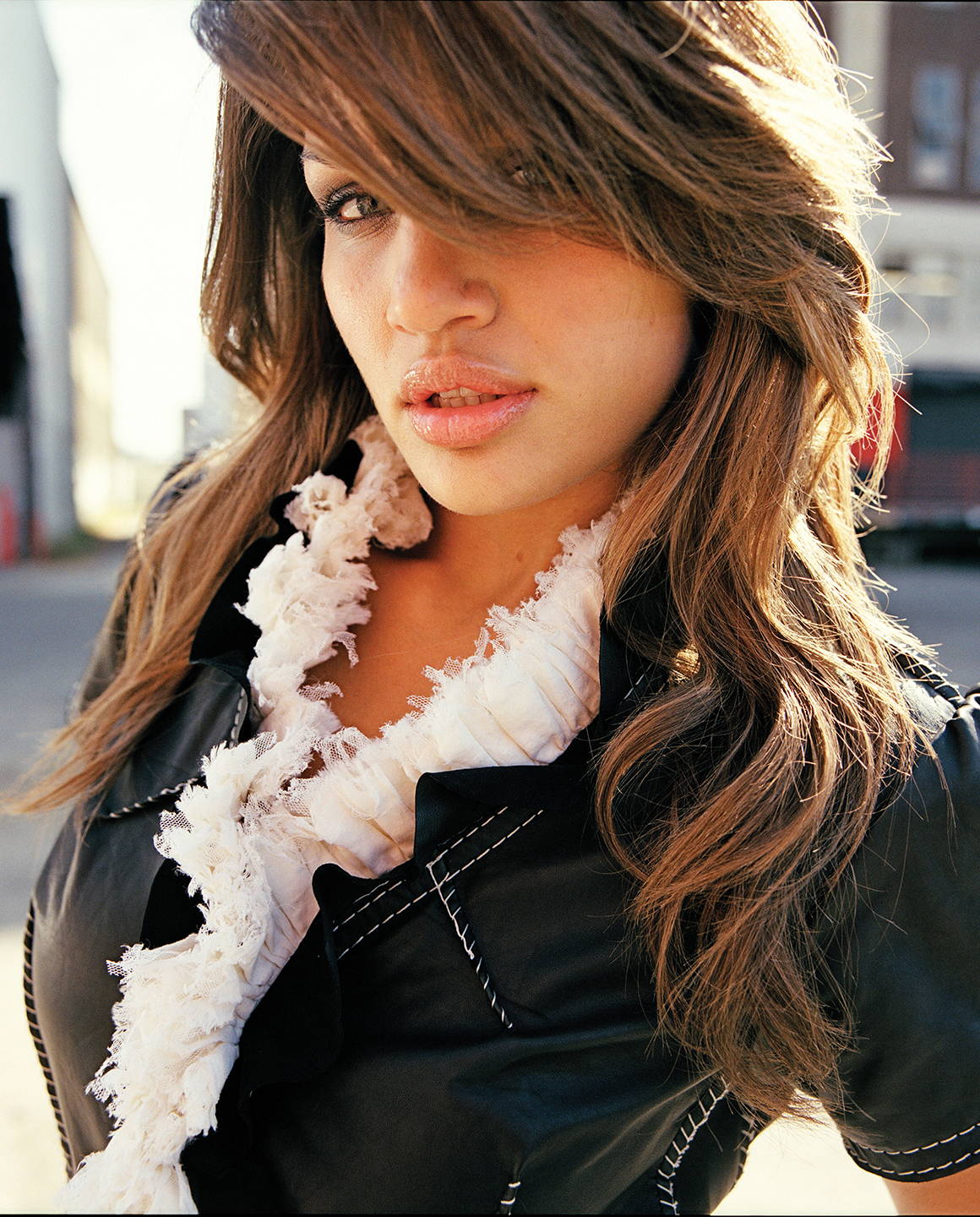 As you can see, the iteration for this spring incorporated a lot of the same design elements -- not only the short-sleeves in leather, but also similar ruffling lined the placket. Ruffles have been a running theme throughout Backwoods Barbie, and they felt appropriate here. Plus, it gives the jacket a really cool, unexpected element of volume.
A short-sleeved jacket is really an unconventional concept when it comes to leather, but who is Double D Ranch if not unconventional? A lot of us cowgirls live in the southern United States, and it warms up around here. By shortening the sleeve, it gives a fresh option to leather in springtime. In the Backwoods Barbie version, we also got creative with color. We did cut it in black and string, like the 2007 original, but we also made a version in peach and one in pacific blue.
In addition to its flair, the Hand Me Down Jacket has a little bit of fame to it. It made an appearance on the red carpet at the 2020 Grammy Awards! (Well, a version of it did.) None other than country superstar Tanya Tucker fell in love with the look, so she reached out to us and asked us if we could make her a long-sleeved version (it was January, after all) of the jacket in black for the event. Of course, we said yes, got our people to rush it, and flew it out to California. And she ROCKED it! She and fellow Grammy winner Brandi Carlile owned that red carpet that night, and ended up on several "best dressed" lists.
Photography by Derek Kupish
It was a fun jacket to make and a fun one to wear -- I wouldn't be surprised if we see it a third version of it in a collection down the road.
---