Power Pantsuits
When women's pantsuits first hit the scene, they were a huge statement. It was really bold and brave for a woman to rock a pantsuit (think, Katharine Hepburn); an outfit that men had staked claim on for centuries. And then, they went mainstream and got a bit of a bad rap. They got boxy and bland. Pantsuits started to make a statement that maybe wasn't what you were hoping to say.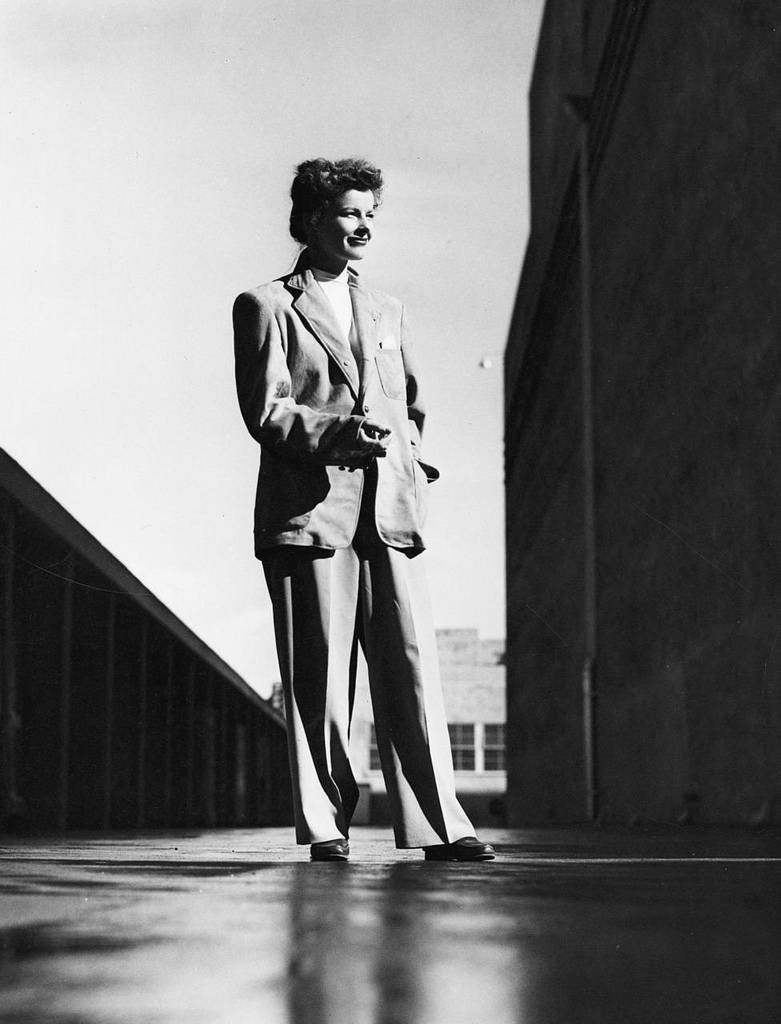 Well, we're taking them back. Big time.
The Riata Collection features two really strong, sassy, and subtly sexy pantsuits that recapture that boldness and beauty.
For starters, we are in love with the Lariat Swirl! It's a Double D spin on the Nudie Cohn look, with slightly flared sleeves and pant legs adorned with intricate hand-embroidery. (Fun fact: This is a Tanya Tucker favorite!)
And the Juan Seguin is certainly swoon-worthy! It also channels the Nudie Cohn style in its silhouette, but really embodies the Mexican influence of Riata in that traditional Mexican-style hand-embroidery up the leg and bordering the jacket.
The real power of the pantsuit? Versatility.
First of all, they're day or night – you can absolutely own the boardroom or "wow" on date night!
But beyond that, they are the ultimate mix-and-match opportunity. Of course, we love them paired together for that head-to-toe awesomeness, but there are so many combination possibilities for absolutely rocking these suits. You can turn the jacket into the statement piece by throwing it on over a simple blouse and jeans. You can dress down the pant by skipping the jacket and donning them with a simple denim top. Or you can double down, and pair the sassy pants with a bold blouse for a real head-turning look.
As long as you wear it with confidence, there is really no wrong way to rock a pantsuit. More power to you!