BRACE YOURSELF
We're just going to come right out and say it: Suspenders are sexy.
No, not on everyone and not always, but worn the right way – ay ay ay! Hear us out. Bandidas, the film that inspired much of this collection, was set in the late 1800s, i.e. the era of corsets, and in the film, they were being worn as an outer layer, as part of their outfit, rather than beneath it. It was this sexy underwear-as-outerwear trend that overtly exhibited the sultry side of the culture, as it very visibly accentuated both the waist and the bust of the wearer.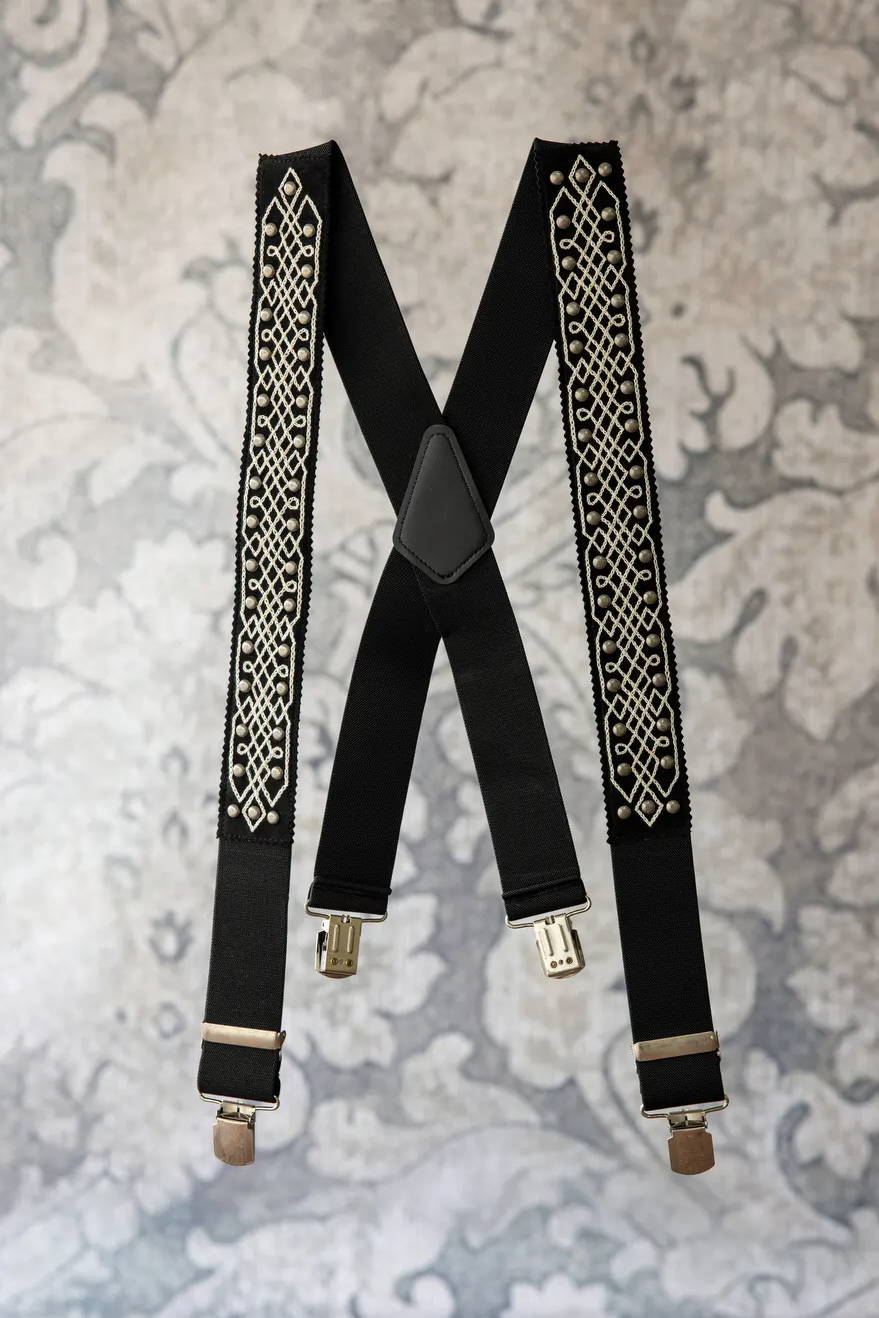 Suspenders, though more subtly and somewhat tangentially, are kin to that concept. Not to mention the elegant femininity of the intricate soutache embroidery. Oh, and their structural similarity to a garter belt is certainly not lost on us. See? Sexy. And the best part is, you don't even have to show any skin.