Blondie Brandvik Gets "Wolf Bumps"... And Makes Them
BLONDIE BRANDVIK GETS "WOLF BUMPS"...
AND MAKES THEM
Meet Laurie "Blondie" Brandvik. She's a lifelong cowgirl, a longtime friend of DDR, and now a contributor to our collection of charms. We did a fun Q&A with her to get a little background on her and how the Wolf Bump charms came to be.
Laurie "Blondie" Brandvik
DDR: How did you find yourself in the western lifestyle?
Blondie: My dad was a cowboy. And I loved my dad, I was a daddy's girl, and he passed away at an early age, but still, that cowgirl in me always stayed with me. My mom was a cowgirl, too, but my dad was a big part of me staying cowgirl.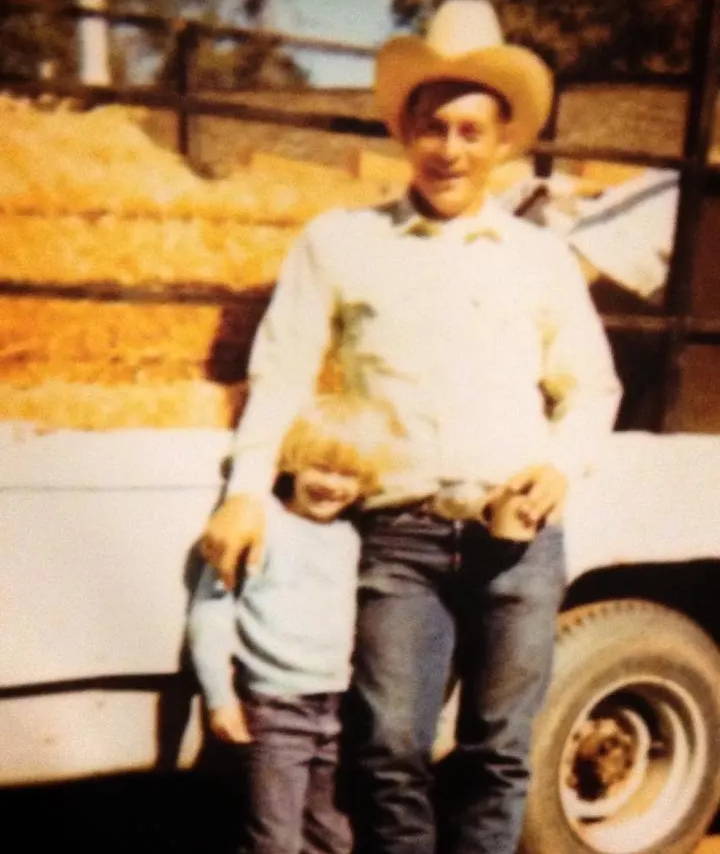 DDR: I'm sorry for your loss, but that's very sweet that you carry him with you in that way. The McMullen sisters can certainly relate to loving and missing their dad. Speaking of the sisters, how did you initially get introduced to the girls and Double D Ranch?

Blondie: I met up with Audrey and the Double D girls when I lived in Santa Fe. I was actually the store manager at a store called Simply Santa Fe. I think we were one of the few stores in town who carried the Double D line, and we did extremely well with it. Over the years, I've just stayed in touch. I've always been a fan of anything they've ever done.
DDR: So your first encounters with DDR were more on the selling side than the buying side?
Blondie: Both! When I was a rep for Coreen Cordova, her booth was in the Double D showroom up in the Dallas Market Center. Coreen was swamped and she asked me if I would be interested in going up and repping her things in the Double D showroom -- which was dangerous, because you're making money, but looking around and 'ok, and now this is what I am going to buy…' I've got some of the earlier pieces from when they first started; those are like, my prized possessions.
DDR: It doesn't take much to get hooked! Double D customers tend to be for life, which you well know as a member of the Wolf Pack. On that note, tell us the story of the Wolf Bumps and how they came to be.
Blondie: I can't remember exactly what it was that I saw -- whether it was a video, or maybe a comment made by Audrey or someone -- but instead of goosebumps, I said, 'Oh my gosh, that gave me wolf bumps!' I'm a silversmith, and I just thought, 'oh gosh, that should be a piece of jewelry!' So, I had my husband make me a die that I could use to stamp into silver. When we went to the meet-up in Albuquerque, I presented Audrey and all of the girls with a Wolf Bump pendant because they're the heart of this pack, and I just wanted to give them something. It's just kind of evolved from there and it's been awesome.
DDR: So very cool. "Wolf bumps" instead of goosebumps; I like that. I know you gave them to the girls, but are they available to anyone?
Blondie: Yes! They are for purchase on the Double D website. The charm is a sterling silver pendant with the impression of a wolf paw, and on the back, we wrote 'wolf bump'. Kristen can put your Wolf Pack number on the back. And then I actually did another pendant for Double D that says "The strength of the wolf is the pack". So they have two of my charms on their site, which makes me so happy and blessed, because that's the dream of any silversmith. I feel honored they said 'yes'.
–––

Get one -- or give one! -- by visiting DoubleDRanch.com to order! If you want to add a Wolf Pack number to your charm, contact Customer Care at 1-800-899-3379 or email kristen@ddranchwear.com or leave your Pack number in the "notes" section of your online order.